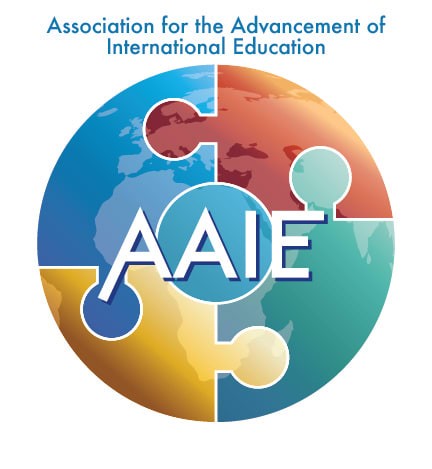 –FRIDAY–
AAIE's COVID-19 BRIEFING
#128
Data and Ideas to Support Your Crisis Leadership
October 23, 2020
–Today's Briefing Highlights–
42,006,178 Cases World-wide

(Johns Hopkins)

NEXT WEEK'S

CONVERSATIONS

The prospect of a dark and difficult winter

Humanity is stuck in short-term thinking

Tuesday's focus on you as a resilient leader

Doug Fisher on learning loss and recognizing a narrative of success

Navigating the "infodemic"

Progress on the New School Project! (please join the Friday "...finding the silver-lining"

CONVERSATION

)

Finding two-minutes peace:

POEMS TO CONSIDER
–QUICK LINKS FOR BUSY PEOPLE–
AAIE's ONLINE CONVERSATIONS ARCHIVE
AAIE's SIX-QUESTION SURVEY RESULTS ON SCHOOL REOPENING
AAIE MEMBERSHIP FOR 2020-21
THE WORLD HEALTH ORGANIZATION DASHBOARD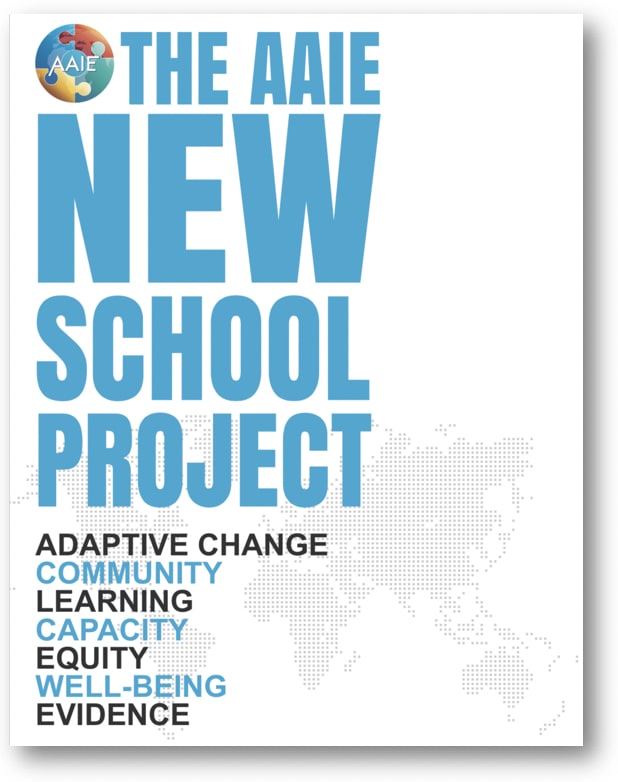 THE SEVEN PRINCIPLES FOR THE
NEW SCHOOL PROJECT
Our Phase II discussions will move from principles to practice. Please join the CONVERSATION– moving from the driving ideas into action.
Today's Quotes to Consider:
"Winter is fast approaching in the Northern Hemisphere and COVID-19 outbreaks are likely to get worse, especially in regions that don't have the virus's spread under control.
This virus is going to have a heyday,"
–David Relman, a microbiologist at Stanford University in California
"Burnout really is a response to stress. It's a response to frustration. It's a response to a demand that an individual may make upon themself in terms of a requirement for perfectionism or drive."
–Herbert Freudenberger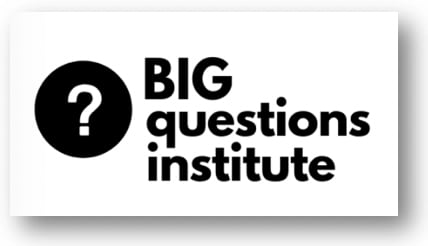 A vital, FREE webinar on Thursday, October 29: In honor of the upcoming US election, and for a good scare just in time for Halloween, join:
"Navigating the Infodemic:
Education in a Post Truth World."
If you're looking for a primer on the state of the information world, a sense of how it gets even more complex in the future, and what we might do about it, join the Big Questions Institute, where Will Richardson will lead the literacy building and conversation around this crucial topic.
Choose one of two time slots (12 pm or 7 pm US ET) for this 45-minute overview. Teachers are encouraged to join live with their students (grade 8 and up)! What a great way to seed great conversations and learning with relevance.
NEXT WEEK'S
LEADERSHIP CONVERSATIONS
with International School Leaders Around the World
TUESDAY
October 27
08:00AM EDT
PART II: LEADERSHIP RESILIENCE–
"Am I Going to Make It?"
–presented by, Kristin Daniel and Ellen Mahoney, The Circulus Institute
Part Two: Discovering and dealing with the signs of "burnout"
Identify the causes and signs of burnout and discover tools to prevent burnout for you and your staff

We will discuss the definition of burnout, what the research tells us are the symptoms, what happens cognitively during intense stress and emotion, and ways to prevent burnout from happening,
WEDNESDAY
October 28
08:00AM EDT
LEARNING LOSS DURING THE PANDEMIC-
confirming that effective teaching and learning continues
– Presented by Doug Fisher
Doug Fisher, author of The Distance Learning Playbook and also The Distance Learning Playbook for Parents (with Rosalind Wiseman et. al.) will focus attention on the much lamented issue of learning loss and will bring practical leadership ideas to cut through all the chatter and bring facts to your school community about effective learning taking place. Doug will discuss how to pick up the pieces if there are areas where students are falling behind, yet also ensure there are ways to tell your school's story of success in the time of a global pandemic. Consider that Doug wants to work with school leaders to find the silver lining and the new opportunities for school change and improvement.
THURSDAY
October 29
08:00AM EDT
SCHOOL HEADS AND SENIOR LEADERS AROUND THE WORLD #35
Our Weekly Conversation
– hosted by Will Richardson
Weekly Learning as a Community– All international school senior leaders are welcome. A Weekly CONVERSATION between School Heads and Senior Leaders. Our discussions continue to be contemporary, important and a time we teach each other. Thanks to Will Richardson who has facilitated our Thursday CONVERSATIONS, since the very beginning.
THURSDAY
October 29
10:00AM EDT
LATIN AMERICAN SCHOOL LEADERS #25
– hosted by Sonia Keller
(Tri-Association) and Dereck Rhoads (AASSA)
The weekly Thursday CONVERSATIONS between Latin America school heads and senior leaders in collaboration with Tri-Association and AASSA. All are welcome to join the discussion. Our sessions are hosted by Sonia Keller and Dereck Rhoads.
FRIDAY
October 30
8:00AM EDT
THE AAIE NEW SCHOOL PROJECT: Phase II
From Principles to Practice
– an unprecedented collaboration between international schools around the world.
Discussions Facilitated by
Will Richardson, Homa Tavangar and Kevin Bartlett
NEXT WEEK: We take on Principle #2- PART II:
CAPACITY: WE DEVELOP THE CAPACITY IN OUR PEOPLE TO IMPLEMENT HIGH QUALITY AND SUSTAINABLE SOLUTIONS IN A TIME OF RAPID AND UNMITIGATED CHANGE.
A SUMMARY OF TODAY'S
NEW SCHOOL PROJECT SESSION:
Today was Week 1 (out of 2) of Principle Two, CAPACITY. This is the week that we dive into "interrogating" the meaning, and building enduring understanding of the most compelling concepts captured by the principle. The PRINCIPLE has been articulated by AAIE participants as:
CAPACITY: "We develop the capacity in our people to develop and implement high-quality, sustainable solutions in a time of rapid and unmitigated change."
You can find the quotes shared and some of various approaches to CAPACITY that teed-up the context of the principle, with some key research to help inform the discussion, on slides #51-57 in the Presentation Slide Deck.
Learning from past weeks' experience, the 'sherpas' adjusted the format to create space for longer breakout groups, which strove to make personal and shared meaning around these starting point questions:
· Who are our people?
· What capacities do they have or need?
· What constitutes high-quality?
· What does it mean to "sustain" change?
Many salient points emerged. From these, a few key questions you might wish to consider: How is 'capacity' non-linear, elastic, and actively built? How do we make time and space for building it? How might parents be partners in capacity building, and what is their role/responsibility in building their own capacity? Where does trust, and moving from 'ego' to 'eco-systems' come in to the capacity-building process?
Next week, we continue with Principle Two, and will kick off with comments and resources from this Principle's curation team (THANKS to Rachel MacKinnon, Dana Watts, Shelley Paul), before groups explore strategies for living the principle - the "how" of developing capacity.
If you haven't already, we hope you will join this exciting, thoughtful and energizing process for visioning and 'living' the New School Principles.
Big thanks to all who are contributing their time and talents each week!
NOTE: You can catch up, comment, and browse the curation Padlet, slide deck and more here: bit.ly/aaienshome (this is the AAIE New School Home Base - aaienshome).
The North Faces a Dark Winter:
The Science on Why COVID Outbreaks Look Set to Worsen this Winter
Winter is fast approaching in the Northern Hemisphere, and researchers warn that COVID-19 outbreaks are likely to get worse, especially in regions that don't have the virus's spread under control. "This virus is going to have a heyday," says David Relman, a microbiologist at Stanford University in California. "We are looking at some pretty sobering and difficult months ahead."
Infections caused by many respiratory viruses, including influenza and some coronaviruses, swell in winter and drop in summer. Researchers say it's too early in the COVID-19 pandemic to say whether SARS-CoV-2 will become a seasonal virus. But growing evidence suggests that a small seasonal effect will probably contribute to bigger outbreaks in winter, on the basis of what is known about how the virus spreads and how people behave in colder months.

"...infections rose fastest in places with less UV light, and predicted that, without any interventions, cases would dip in summer and peak in winter. In winter, "the risk goes up, but you can still dramatically reduce your risk by good personal behavior", says Cory Merow, an ecologist at the University of Connecticut in Storrs, and a co-author of the study. "The weather is a small drop in the pan."
People will be interacting more often indoors in places with poor ventilation, which will increase the risk of transmission, says Mauricio Santillana, a mathematician at Harvard Medical School in Boston, Massachusetts, who models disease spread.
But even if there is a small seasonal effect, the main driver of increased spread will be the vast number of people who are still susceptible to infection, says Rachel Baker, an epidemiologist at Princeton University in New Jersey. That means people in places that are going into summer shouldn't be complacent either, say researchers.
"By far the biggest factor that will affect the size of an outbreak will be control measures such as social distancing and mask wearing," says Baker.

Seasonal trends in viral infection are driven by multiple factors, including people's behavior and the properties of the virus — some don't like hot, humid conditions.
Laboratory experiments reveal that SARS-CoV-2 favors cold, dry conditions, particularly out of direct sunlight. For instance, artificial ultraviolet radiation can inactivate SARS-CoV-2 particles on surfaces and in aerosols, especially in temperatures of around 40 °C. Infectious virus also degrades faster on surfaces in warmer and more humid environments. In winter, people tend to heat their houses to around 20 °C, and the air is dry and not well ventilated, says Dylan Morris, a mathematical biologist at Princeton. "Indoor conditions in the winter are pretty favorable to viral stability."
To assess whether infections with a particular virus rise and fall with the seasons, researchers typically study its spread in a specific location, multiple times a year, over many years. But without the benefit of time, they have tried to study the seasonal contribution to SARS-CoV-2 transmission by looking at infection rates in various places worldwide.
A study published on 13 October looked at the growth in SARS-CoV-2 infections in the first four months of the pandemic, before most countries introduced controls. It found that infections rose fastest in places with less UV light, and predicted that, without any interventions, cases would dip in summer and peak in winter. In winter, "the risk goes up, but you can still dramatically reduce your risk by good personal behavior", says Cory Merow, an ecologist at the University of Connecticut in Storrs, and a co-author of the study. "The weather is a small drop in the pan."
But Francois Cohen, an environmental economist at the University of Barcelona in Spain, says that testing was also quite limited early in the pandemic, and continues to be unreliable, so it is impossible to determine the effect of weather on the spread of the virus so far.
Baker has tried to tease apart the effect of climate on the seasonal pattern of cases during the course of a pandemic, using data about the humidity sensitivity of another coronavirus. She and her colleagues modeled the rise and fall in infection rates over several years for New York City with and without a climate effect, and with different levels of control measures. They found that a small climate effect can result in substantial outbreaks when the seasons change if control measures are only just managing to contain the virus. "That could be a location where climate might nudge you over," Baker says. The team posted its results on the preprint server medRxiv on 10 September; the authors suggest that stricter control measures might be needed during winter to reduce the risk of outbreaks.

If SARS-CoV-2 can survive better in cold conditions, it's still difficult to disentangle that contribution from the effect of people's behavior, says Kathleen O'Reilly, a mathematical epidemiologist at the London School of Hygiene and Tropical Medicine. "Flu has been around for hundreds of years and the specific mechanism as to why you have peaks of flu in the winter is still poorly understood," says O'Reilly.
And even if researchers had more reliable data for SARS-CoV-2, they would see only small or negligible seasonal effects so early in the pandemic, when much of the population is still susceptible, says Relman.
Over time, however, seasonal effects could play a more important part in driving infection trends, as more people build up immunity to the virus. This could take up to five years through natural infection, or less if people are vaccinated, says Baker.
But whether a seasonal pattern emerges at all, and what it will look like, will depend on many factors that are yet to be understood, including how long immunity lasts, how long recovery takes and how likely it is that people can be reinfected, says Colin Carlson, a biologist who studies emerging diseases at Georgetown University in Washington DC.
Humanity is Stuck in Short-term Thinking–
Keeping Your Leadership Focused on the Long GAME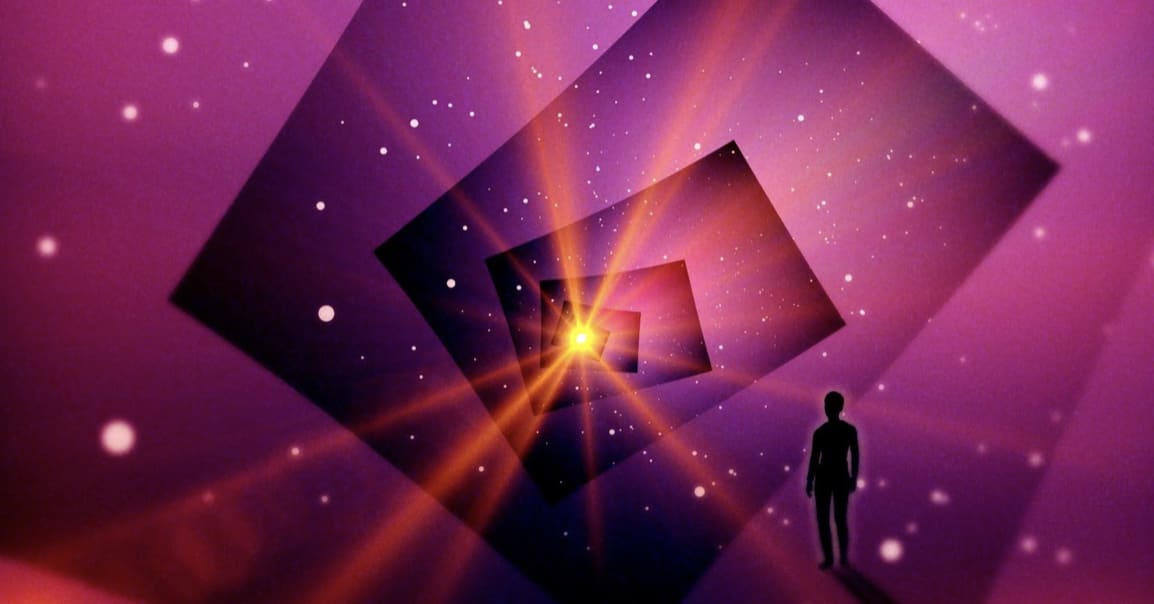 –by Richard Fisher
Our sense of the future has expanded and contracted over time. But survival means learning new lessons from the shocks society is facing right now, writes journalist Richard Fisher.
Every so often, I ask my daughter about the future. When she was three, she had only a basic concept of time, with little awareness of clocks or calendars. She could understand The Very Hungry Caterpillar, a classic children's book about a creature gorging on food over a week, but when she would tell the story back to me, she would mix up the days. Time, for her, was disordered. By the age of five, however, she had figured out how yesterday trailed behind her and tomorrow extended in front. At breakfast one day, I asked her how far into the future she could imagine. "When I am 10," she replied. Tomorrow existed for her, it seemed, but went dark five years ahead.
Just as children expand their temporal perceptions as they age, so too has our species over millennia. Like toddlers, our pre-human ancestors had no sense of a distant future. They lived only in the present.
Humanity's trajectory from tool-wielding hominins to the architects of grand metropolises has been interwoven with our ever-expanding sense of time. Unlike other animals, we have minds capable of imagining a deep future, and we can conceive the daunting truth that our lifetime is a mere flash in an unfathomable chronology.
Yet while we may have this ability, it is rarely deployed in daily life. If our descendants were to diagnose the ills of 21st-century civilization, they would observe a dangerous short-termism: a collective failure to escape the present moment and look further ahead. The world is saturated in information, and standards of living have never been higher, but so often it's a struggle to see beyond the next news cycle, political term, or business quarter.
How to explain this contradiction? Why have we come to be so stuck in the "now"?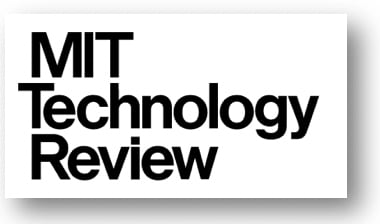 If our descendants were to diagnose the ills of 21st-century civilization, they would observe a dangerous short-termism: a collective failure to escape the present moment and look further ahead.
Our Evolving COVID-19 Response
Four things we've learned since the beginning of the pandemic—and one we knew
but couldn't prevent.

When SARS-CoV-2 first emerged, public health experts had to respond even before knowing how the virus spread or how best to contain it. Their understanding of the virus and subsequent guidance for the public have evolved throughout 2020.
Here, we look at four areas where experts have grappled with new information about the virus to refine our response, as well as one thing experts were right about early on—that the U.S. still struggles to address.

AIRBORNE TRANSMISSION

Where we started: SARS-CoV-2 spreads through respiratory droplets and contaminated surfaces. Initial precautions emphasized disinfecting surfaces and social distancing.
Where we are now: It is now recognized that SARS-CoV-2 can also spread through airborne viral particles. Guidance now also emphasizes mask wearing.
How we got here: Early on, aerosol scientists like Ana María Rule, PhD '05, MHS '98, and Kirsten Koehler, PhD, MS, suggested that SARS-CoV-2 could be airborne, meaning that some viral particles can hang suspended in the air for a period of time.
"If someone in the room is carrying [the] disease, this poses a potential route of exposure for anyone else breathing in that same air," Koehler said. But it wasn't until July—after more than 200 scientists published an open letter—that the WHO recognized the airborne potential of SARS-CoV-2. The CDC updated their guidance in October. "I honestly don't know—and cannot understand—why it took the WHO and CDC so long to change their recommendations. The science is pretty clear," Rule said.

MASKS

Where we started: Masks protect others if we are sick, but may not protect us.
Where we are now: There is now more evidence that masks reduce both transmission and possibly severity of disease for wearers.
How we got here: As more people have begun wearing masks when spending time outside the home, there is emerging evidence that mask use may also reduce the severity of infection. A July study in the Journal of General Internal Medicine suggested that universal masking could reduce the amount of virus in the air, which could lead to milder or even asymptomatic infections. "We have known for more than 50 years that lower inoculums of other viruses, including flu, lead to milder illnesses," said study co-author and epidemiologist Chris Beyrer, MD, MPH '91. "Since this is a basic principle in virology, it likely holds true for COVID-19."

SHUTDOWNS

Where we started: Shutdowns work to flatten the curve so other prevention approaches can be ramped up.
Where we are now: Shutdowns can flatten the curve, but if other approaches aren't also implemented, outbreaks simply rebound as restrictions are eased.
How we got here: Shutdowns are a dramatic option in a pandemic and are used to urgently slow transmission and prevent hospitals from becoming overwhelmed. They are disruptive, isolating, and can be traumatic—but they can decrease transmission opportunities and limit the spread of disease. "Shutdowns are a last resort, but sometimes there are so many cases that urgent action is needed to break chains of transmission and slow the outbreak down," says epidemiologist Caitlin Rivers, PhD, MPH. "The goal is to bring down levels of community transmission—ideally to levels that could be managed through contact tracing and supported isolation and quarantine," Rivers says. But without other approaches to managing transmission, the outbreak will rebound when restrictions are eased. This is evident in the U.S., where the virus began spreading more intensely when jurisdictions reopened without building up testing and contact tracing capacity.

CHILDREN AND COVID

Where we started: Children are largely unaffected by COVID-19.
Where we are now: Children can become infected and transmit SARS-CoV-2, but we don't know to what degree. Some can become critically ill—and we still don't know why.
How we got here: Early in the pandemic, a study from China suggested that children were infected just as much as other age groups but were more likely to remain asymptomatic. In late April, however, reports surfaced of a rare and dangerous condition called multisystem inflammatory syndrome in children, or MIS-C.
An affected child's immune response would go into overdrive, triggering "a cascade of events that attacks their organs and presents in multisystem organ failure," said Johns Hopkins pediatric cardiologist Laysa Gaur, MD. Experts still don't know what causes the complication in some children and not others, and the CDC now says that adults can get a form of MIS-C as well.

THE ONE WE EXPECTED: CONGREGATE SETTINGS

Where we started: Congregate settings like nursing homes, prisons, and colleges are especially vulnerable to infectious disease outbreaks.
Where we are now: Some of the largest clusters of COVID-19 cases and deaths in the U.S. occurred in these settings—and outbreaks continue.
How we got here: Some of the first U.S. COVID-19 cases were traced to a long-term care facility in Washington state. As of early October, there have been over 240,000 cases among LTCF residents and more than 58,000 deaths. Early on, Chris Beyrer flagged this potential for catastrophic outbreaks in America's packed prisons. By July, more than five of the 10 largest clusters of COVID cases were in prisons and jails. And we're still trying to get this right: Colleges and universities can move some or all services online. Beyrer has called for de-densification of prisons. The Center for Health Security has issued guidance for the criminal justice system, LTCFs, and colleges. And experts Emily Gurley, PhD '12, MPH, and Tolbert Nyenswah, MPH '12, have laid out suggestions for robust contact tracing on college campuses.
–TODAY's POEM TO CONSIDER–
A Poem, just for you as a source of peace and reflection...
THE GOOD LIFE
The thing about good living
is that it happens, despite
plotting and planning, it happens
contrary to all devices. It happens
when you are renting the only room
you can afford and you somehow
catch the way the light is coming through
the broken dirty windows.
The door is open
and the wind blows in like balm.
It's warm and you see the colors of the
faded gray frame of the door
against the rust-colored leaves
in the small patch of jungle
down by the alley.
The good life
comes through your eyes
and your ears and your skin
the way a wild animal comes at you
when it is just curious.
–Susan Allison
–THE NEWS of COVID-19–
42,006,178
Cases Worldwide (Johns Hopkins CSSE)
Italy Again in the Spotlight
Italy's daily coronavirus cases soar to new daily record above 15,000
Italy has registered 15,199 new coronavirus infections over the past 24 hours, the health ministry said on Wednesday, the highest daily tally since the start of the country's outbreak and up from a previous record of 11,705 posted on Sunday.
Tuesday saw 10,874 new cases of the highly contagious virus. The ministry also reported 127 COVID-related deaths on Wednesday, up from 89 the day before but still far fewer than at the height of the pandemic in Italy in March and April, when a daily peak of more than 900 fatalities was reached. After declining over the summer, infections have steadily accelerated in the last few months. They are now far more widely distributed around the country than during Italy's first wave, but the hardest hit region is once again Lombardy, around the financial capital Milan.
On Wednesday, Lombardy accounted for 4,125 of the country's new cases, with Milan and its hinterland close to 2,000 infections over the last 24 hours. The number of people in intensive care with the virus has risen steadily. It stood at 926 on Wednesday, up from 870 on Tuesday and compared with around 40 in the second half of July.
There are now around the same number of intensive care patients as when the country went into national lockdown on March 9, though at that time they were far more heavily concentrated in northern regions. The number of swabs carried out over the past 24 hours rose to a new record of 177,848 from 144,737 registered on Tuesday. Italy was the first country in Europe to be slammed by COVID-19 and has the second-highest death toll in the continent after Britain, with 36,832 fatalities since the outbreak flared in February, according to official figures. (Reuters)
75,000 Per Day
More than 75,000 cases of the coronavirus were announced in the United States on Thursday, the second-highest daily total nationwide since the pandemic began. Eight states set single-day case records, and 13 states have added more cases in the past week than in any other seven-day stretch. The bleak numbers came as President Trump declared at the final presidential debate on Thursday that, despite evidence, the virus was "going away," while his challenger, Joseph R. Biden Jr., warned of a "dark winter" ahead that required aggressive federal action. (The New York Times)
Observed Slowing of India's Infection Rate
As the United States and Europe grapple with fresh surges in coronavirus cases, the outbreak in India is slowing for the first time since the pandemic began. Epidemiologists and doctors say the virus is in retreat — at least for now — in this country of more than 1.3 billion people. After seven straight months in which cases increased relentlessly, culminating in a devastating September surge, the number of new infections per day in India dropped sharply in October. (The Washington Post)
French Curfews
France extended curfews to around two thirds of its population on Thursday and Belgium's foreign minister was taken into intensive care with COVID-19, as the second wave of the pandemic surged across Europe. French Prime Minister Jean Castex announced a curfew imposed last week on Paris and eight other cities would be extended to 38 more departments, confining 46 million out of the country's 67 million population to their homes from 9 pm to 6 am. (Reuters)
A Drop in Mortality Rates
Two new peer-reviewed studies are showing a sharp drop in mortality among hospitalized COVID-19 patients. The drop is seen in all groups, including older patients and those with underlying conditions, suggesting that physicians are getting better at helping patients survive their illness. "We find that the death rate has gone down substantially," says Leora Horwitz, a doctor who studies population health at New York University's Grossman School of Medicine and an author on one of the studies, which looked at thousands of patients from March to August. The study, which was of a single health system, finds that mortality has dropped among hospitalized patients by 18 percentage points since the pandemic began. Patients in the study had a 25.6% chance of dying at the start of the pandemic; they now have a 7.6% chance. (npr.org, nyulangone.org)
Across Europe Cases Double in Ten Days
Europe's reported coronavirus cases more than doubled in 10 days, crossing 200,000 daily infections for the first time on Thursday, according to a Reuters tally, with many Southern European countries reporting their highest single-day cases this week.
People wearing face masks queue to buy tickets to enter the Colosseum as Italy is facing a surge in the coronavirus disease (COVID-19) infections in Rome, Italy,
Europe reported 100,000 daily cases for the first time on Oct. 12.
Europe has so far reported about 7.8 million total coronavirus cases and about 247,000 deaths, according to a Reuters tally. European countries like Italy, Austria, Croatia, Slovenia and Bosnia reported their highest single-day coronavirus cases on Thursday. Europe as a region is reporting more daily cases than India, Brazil and the United States combined. The increase is partly explained by far more testing than was done in the first wave of the pandemic. The global coronavirus tally stands at about 41.4 million cases and about 1.1 million deaths.
According to a Reuters tally, Wednesday saw the highest total of infections reported in a single day across the world, at 422,835. As of now, Europe accounts for nearly 19% of global cases and about 22% of global deaths, according to Reuters tally.
In Western Europe, France, which is reporting the highest seven-day average of new cases in Europe with 25,480 infections per day, reported an all-time high of 41,622 new confirmed COVID-19 cases on Thursday, according to French health authorities. (Reuters)
More on Europe's Second Wave
Europe's second wave of the coronavirus pandemic is reviving the pressure on hospitals in the worst-hit cities, and forcing health-care systems around the continent to devise contingency plans that draw on the lessons of this spring's deadly first wave. Hospitals in Paris are stockpiling drugs and protective equipment to avoid a repeat of shortfalls that plagued them earlier this year. Hospitals across Spain have drawn up "elasticity plans" to increase the number of beds for Covid-19 patients as cases multiply. In Lombardy, the northern Italian region where Europe's outbreak began in early 2020, the health-care system is preparing to move patients to where there is space for them, to prevent intensive-care units from being overwhelmed as happened in coronavirus hot spots this spring. (The Wall Street Journal)
UK's Tiered System Means New Infections
Tens of thousands of deaths are now inevitable in a second wave of coronavirus infections sweeping across England because of the failure to contain the virus, a government scientific adviser has warned. John Edmunds, a professor at the London School of Hygiene & Tropical Medicine, told MPs on Wednesday that without further measures England's tiered Covid-19 strategy would lead to high numbers of new infections every day, putting the NHS under strain and driving up the death toll. (via The Guardian)
Ireland's Lockdown, Round 2
Ireland became the first European country to reimpose a nationwide lockdown ­because of coronavirus concerns, with its government urging ­everyone who can to "stay at home." At 12:01 Thursday morning, Ireland entered a six-week lockdown that includes a raft of new restrictions. Schools, however, remain open. A number of European countries have experienced a resurgence in coronavirus cases and hospital admissions. On Wednesday alone, at least 10 European nations announced record numbers of daily cases. (The Washington Post)
–The STATS–
TOTAL GLOBAL CASES:
Johns Hopkins– 42,006,178
WHO–41,570,883
GLOBAL DEATHS (WHO):
Today–1,134,940
Two Days Ago–1,121,843
EVOLUTION OF-GLOBAL CASES (WHO):
Today–41,570,883
Two Days Ago–
40,665,438
NEW CASES (WHO):
Today–445,419
–Tracking the Virus Around the World–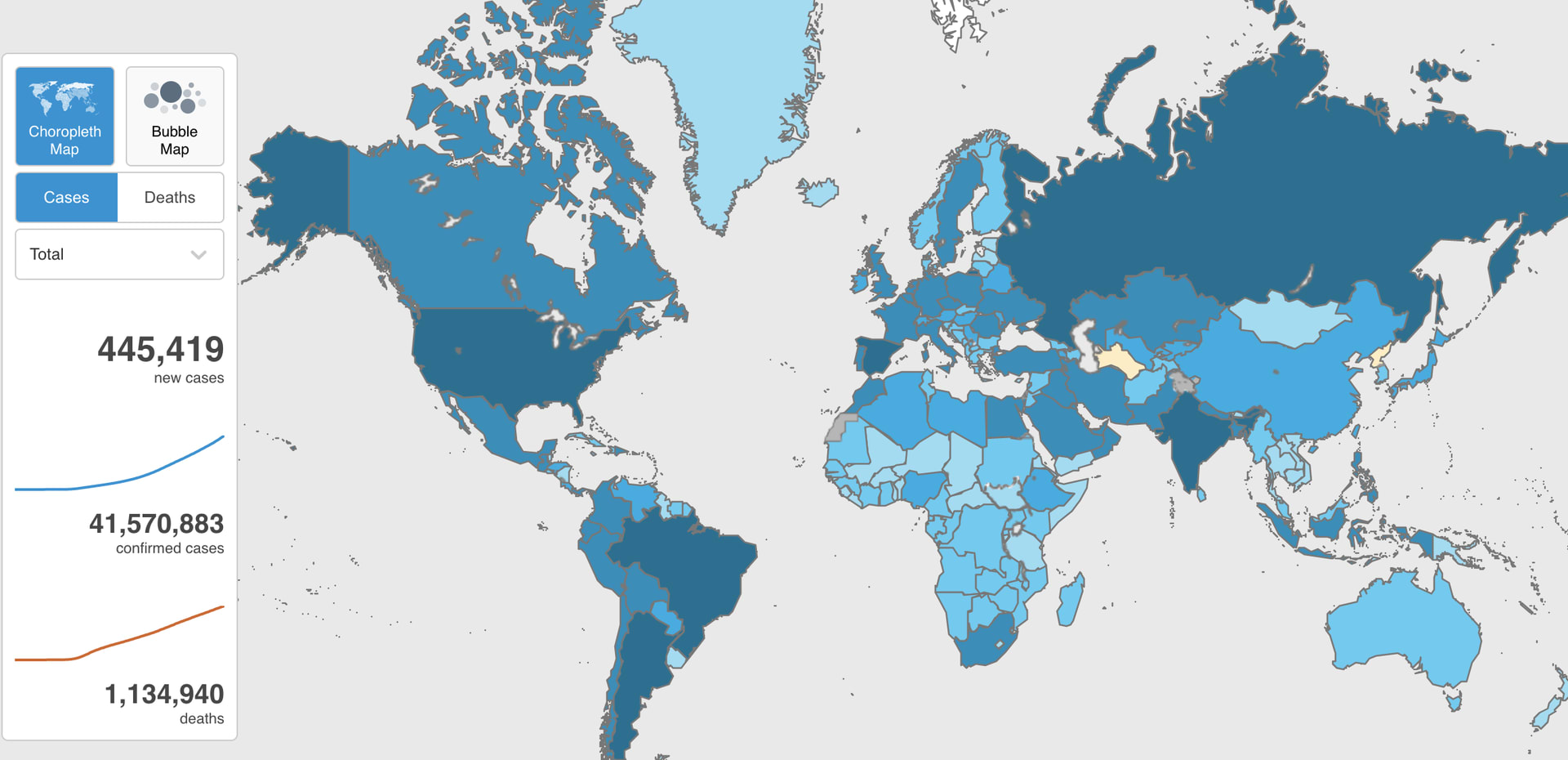 –FROM JOHNS HOPKINS CSSE–
The Cultures of Dignity Resources for Supporting
Social-Emotional Wellness
From Cultures of Dignity

,

For the Social-Emotional Tiny Guides from Rosalind Wiseman and Charlie Kuhn– a gift to our AAIE community– resources with no fee but plenty of insight.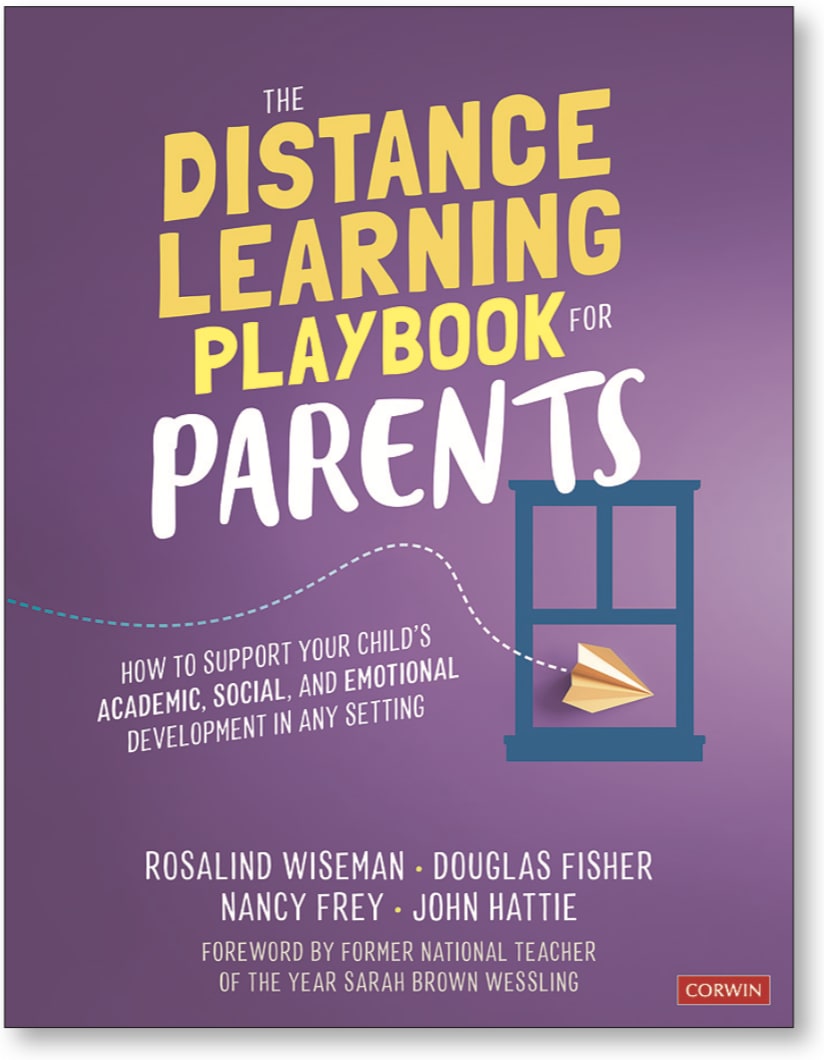 Rosalind Wiseman's newest book:

"Distance Learning Playbook for Parents–How to Support Your Child′s Academic, Social, and Emotional Development in Any Setting
A Final Note: The AAIE COVID-19 Briefing is provided to support your leadership for the school community you serve. We encourage you to use these resources in any way, shape or form that helps you, your communications and toward furthering close relationships across your community. – The AAIE Board