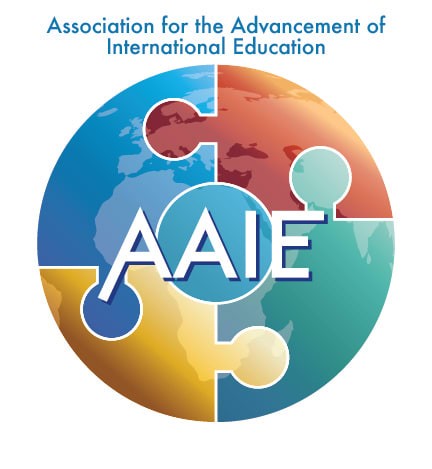 –Friday–
AAIE's COVID-19
BRIEFING #101
August 21, 2020
Highlights
22,773,308

Cases World-wide

(Johns Hopkins)

When a possible infection exists on campus

NEXT WEEK's

CONVERSATIONS

!

Coaching skills to guide your community through fear, anxiety and uncertainty

Online pedagogy, we must get it right and a resource to help

The science of children having a much larger role in the spread of COVID-19
–A Quote to Consider Over the Weekend–
"As we look ahead, the unfortunate truth is that Covid-19 is not going away anytime soon. In this instant, as we all hold anxiety about school re-openings, unemployment, and our own health, we also share a poignant opportunity in our most cherished relationships.
If we do not take this time to talk, to listen, to change, to say the words out loud, I fear more and more patients and families will arrive at the hospital with unexamined lives. In my experience, this type of grief is not easy to recuperate from. My hope is that we can each suspend our worries about the risks Covid-19 poses for long enough to consider what else this pandemic is asking of us."
–Dr. Alexis Drutchas, a palliative care physician
THE TOP TWENTY LEADERSHIP DILEMMAS:
AN AAIE RESPONSE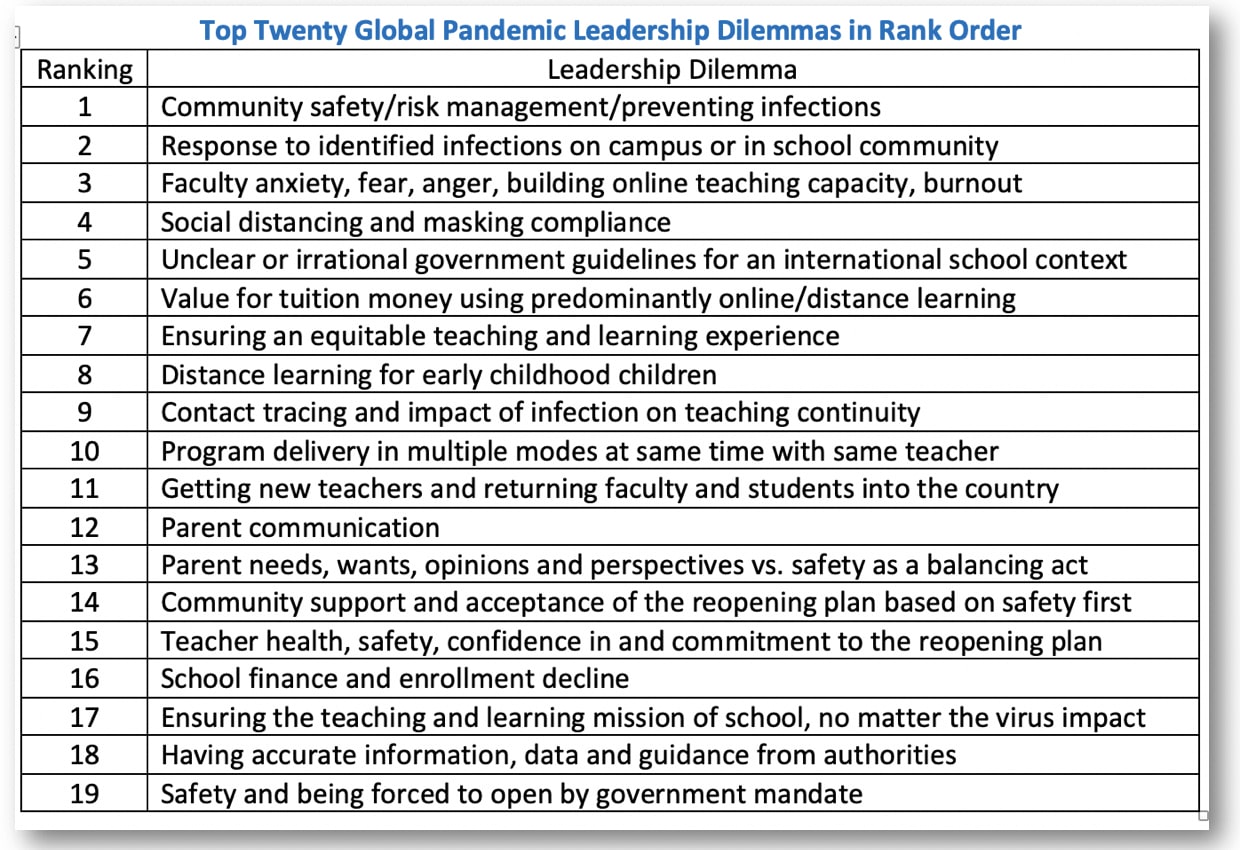 School Reopening– The Top Twenty Leadership Dilemmas of International School Heads (August 17, 2020)
"The apparent disquiet is the need for accurate local information, worry for stakeholder safety, parent reaction to safety-based reopening plans and staying true to the teaching and learning mission, no matter the local behavior of the virus."
–introduction to the AAIE survey results
In the coming weeks, you can expect that we will be at your side, grappling with the very dilemmas that you announced within the latest AAIE Six Question Survey.
As an example, this next week, we host Stephanie Rogen for a leadership coaching CONVERSATION on wrestling with anxiety, fear and uncertainty in the workplace. Stephanie will lead us through a sample coaching session that we can apply directly with our teaching and leadership teams. Beyond the survey results, we continue to surface other key and timely issues requiring follow-up via the weekly Zoom CONVERSATIONS.
CLICK HERE for survey results summary data
The Worry of a Positive COVID-19 Case on Campus
(currently unfolding at the Frankfurt International School–
with an impressive response)

Editor's Note: Looking above at the Top Twenty dilemmas we face as international school leaders, #2 is the response to identified infections on campus. A story is unfolding today at the Frankfurt International School in Germany. A grade 7 student has been tested and the results are inconclusive (as of this writing), yet all grade seven students have been sent home out of caution. It's the school's response–decisive and immediate– that stands out, as does the beautifully crafted letter to parents below. FIS has given us permission to reprint the letter in support of schools around the world.
–from Dr. Paul Fochtman's community letter
"My final assurance to you is that I will continue to communicate openly as this situation develops. As with the above, you will be informed the same day I receive critical health information that may impact a member of our community. In the meantime, you can email me directly if you have any other questions."
–Here are the opening paragraphs of the parent letter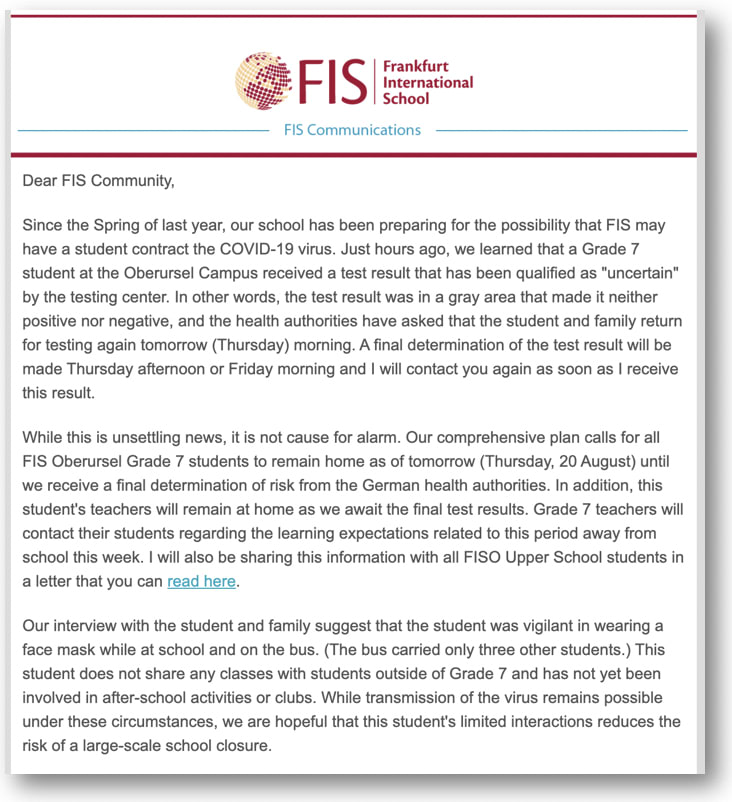 NEXT WEEK'S LEADERSHIP CONVERSATIONS
with International School Leaders Around the World: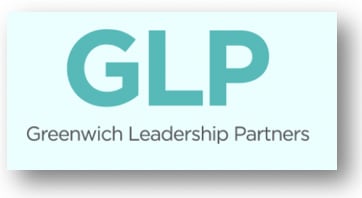 WEDNESDAY
August 26
08:00AM EDT
LEADING YOUR TEAMS THROUGH FEAR, ANXIETY AND UNCERTAINTY
A leadership coaching session with
– Stephanie Rogen of Greenwich Leadership Partners
Leading a community through fear, anxiety and uncertainty– all qualities that seem to be in abundance within our international school communities–is tough. Seemingly an unrelenting task as well, especially when the leader is experiencing the very same emotions. Stephanie will provide a sample coaching session that we can directly apply and use within our leadership toolbox to support our teams and community. Everyone needs a good coach.
THURSDAY
August 27
08:00AM EDT
SCHOOL HEADS AND SENIOR LEADERS AROUND THE WORLD #26
Our Weekly Conversation
– hosted by Will Richardson
All international school senior leaders are welcome. A Weekly CONVERSATION between School Heads and Senior Leaders– #24. Our discussions continue to be contemporary, important and a time we teach each other.
With thanks to Will Richardson who has facilitated our Thursday CONVERSATIONS since the very beginning.
THURSDAY
August 27
10:00AM EDT
LATIN AMERICAN SCHOOL LEADERS– Our Weekly Conversation #16
– hosted by Sonia Keller (Tri-Association) and Dereck Rhoads (AASSA)
The weekly Thursday CONVERSATIONS between Latin America school heads and senior leaders resumes in collaboration with Tri-Association and AASSA. All are welcome to join the discussion and we will also include guest speakers, specific to the Latin America circumstance and needs. Our sessions, as before, are hosted by Sonia Keller and Dereck Rhoads.
In Case You Missed this Week's CONVERSATIONS
An A/OS Essential Leadership Program: Excellence in Governance - Leading Together #1 (with David Chojnacki and Rick Detwiler, Hosting: Annette Palmer and Bradley Roberts presenting for International School Basel)
UP TO YOUR ELBOWS IN SNAPPING ALLIGATORS: In the Midst of it All–Scenario Planning for the Future
(with Ariel Raz and Rich Boerner)
COVID-19 HoS and School Leaders Conversation #25
(the chat transcript carries many supportive links)
A Book Recommendation:
"CRITICAL DIGITAL PEDAGOGY"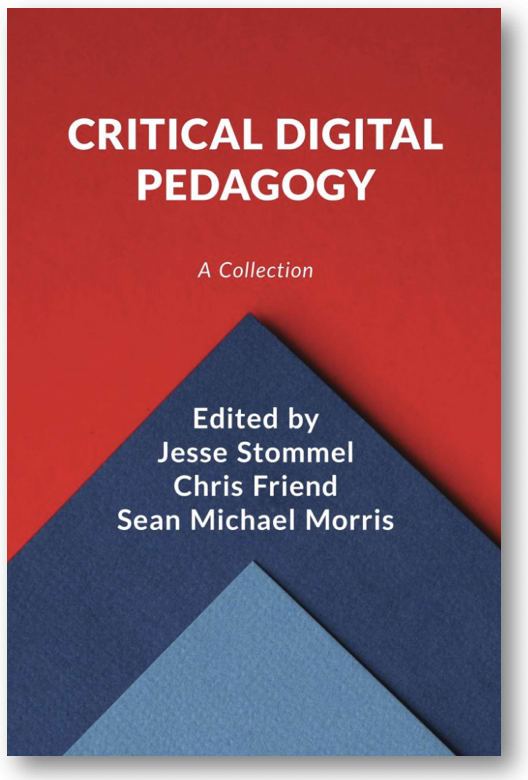 Editor's Note: Click to read the forward to this compilation of articles, meant to challenge our thinking in what constitutes excellence with digital teaching and learning. The book speaks directly to our school community's demand that distance learning impact learning and create contributors to society. Beautifully crafted essays to share with others.
–with thanks to Will Richardson for his book talk at yesterday's global school heads and senior leaders CONVERSATION
"Or we can walk through (the global pandemic) lightly, with little luggage, ready to imagine another world. And ready to fight for it."
–FORWARD by Ruha Benjamin
In reflecting on this historic moment in the life of the planet, one of my favorite writers and thinkers, Arundhati Roy, in "The Pandemic is a Portal," wrote: "Historically, pandemics have forced humans to break with the past and imagine their world anew. This one is no different. It is a portal, a gateway between one world and the next.
We can choose to walk through it, dragging the carcasses of our prejudice and hatred, our avarice, our data banks and dead ideas, our dead rivers and smoky skies behind us.
Or we can walk through lightly, with little luggage, ready to imagine another world. And ready to fight for it."
The image of "dragging the carcasses of our prejudice and hatred… our data banks and dead ideas," has been nagging me…in a good way. At exactly the moment we need to be imagining and crafting a world that is more livable, more just, and joyful for all of earth's inhabitants, will we hang on desperately to the familiar, pining for a return to normality?
I am convinced that without a deep engagement with critical digital pedagogy, as individuals and institutions, we will almost certainly drag outmoded ways of thinking and doing things with us. If we do not reckon honestly with what all we have been carrying, many dead ideas are sure to be repackaged as new and innovative "tech solutions" for the converging public health, social, political, and economic crises we face.
When the late-great writer and builder of speculative worlds, Octavia E. Butler, was asked, what is there to do about the state of the world, she responded, "I mean there's no single answer that will solve all of our future problems. There's no magic bullet. Instead there are thousands of answers — at least. You can be one of them if you choose to be."
–from the FORWARD of Critical Digital Pedagogy
The Role of Children in Spread of Virus
is Bigger Than Thought
(from the Harvard Gazette)
Editor's Note: An article shared during Thursday's global school leader CONVERSATION.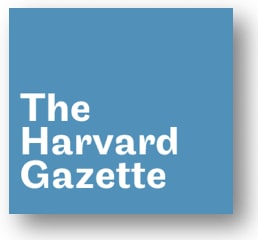 –from a key author of the study, Dr. Alessio Fasano
In a study entitled "Pediatric SARS-CoV-2: Clinical Presentation, Infectivity, and Immune Reponses," published in The Journal of Pediatrics, it was found that children of all ages carry a higher viral load than hospitalized adults with COVID-19.
"I was surprised by the high levels of virus we found in children of all ages, especially in the first two days of infection," says Lael Yonker, director of the MGH (Mass General Hospital, Boston) Cystic Fibrosis Center and lead author of the study. "I was not expecting the viral load to be so high. You think of a hospital, and of all of the precautions taken to treat severely ill adults, but the viral loads of these hospitalized patients are significantly lower than a 'healthy child' who is walking around with a high SARS-CoV-2 viral load."
Recommendations from their study, which includes 30 co-authors from MGHfC, MGH, HMS, Massachusetts Institute of Technology, Brigham and Women's Hospital and Harvard T.H. Chan School of Public Health, include not relying on body temperature or symptom monitoring to identify SARS-CoV-2 infection in the school setting.
The researchers emphasize infection control measures, including social distancing, universal mask use (when implementable), effective hand-washing protocols and a combination of remote and in-person learning. They consider routine and continued screening of all students for SARS-CoV-2 infection with timely reporting of the results an imperative part of a safe return-to-school policy. (The Harvard Gazette)
Also see related Washington Post article HERE
–THE NEWS of COVID-19–
22,773,308 Cases Worldwide
(Johns Hopkins CSSE)
–A Global Pandemic Quote to Consider–
from Dr. Michael Osterholm, University of Minnesota
"We weren't sure what this coronavirus would do because we've never witnessed a pandemic of a coronavirus before. Now we know it's kind of a super forest fire. It just keeps burning and burning and burning wherever there is human wood."
August 16, 2020
Round Two for Europe
Coronavirus infections are surging again across much of Europe and governments are racing to prevent a full-fledged second wave of the pandemic —without resorting to the kind of broad lockdowns that devastated their economies in the spring. The seven-day moving average of reported new daily cases has more than doubled since the end of July in the five largest European countries, nearing 11,000. That is the biggest sustained rise on the continent since it beat back the virus's initial spike in March and April. Outbreaks are multiplying around vacation hot spots, shopping centers, parties and some workplaces. Authorities are also reporting that many cases have no known origin, undermining efforts to use contact tracing to contain the virus and indicating relatively wide community spread. (The Wall Street Journal, Bloomberg News)
More from Europe
France, Spain, Germany and Italy are facing the most serious coronavirus outbreaks since the lockdown after holiday travel and social-distancing fatigue allowed the disease to spread again. There are concerns that cases could rise further in Europe as tourists return home and their children go back to school. Travel restrictions are being introduced to try to prevent further spread. France has recorded its highest daily new cases since May, with almost 3,800 infections in 24 hours. Germany has reported more than 1,700 new cases, the highest daily toll since the peak of the pandemic in April. Spain and Italy reported highs not seen for months. (Times of London, Reuters)
COVID Seems to be Spreading Faster in India Than Any Other Nation
India reported more than 64,500 new coronavirus cases on Wednesday, taking the total number of people in the South Asian country who have tested positive for the disease over 2.76 million. India remains the third worst affected nation, behind the U.S. and Brazil, in terms of the total number of cases, but it's at the top in terms of new infections. For the past 15 days, India has clocked more new COVID-19 cases on a daily basis than any other country in the world. The country has added 913,473 new cases in the past 15 days, averaging 60,898 per day. The total number of confirmed cases since the pandemic began has doubled in just 24 days.If India's infection rate keeps climbing, India may soon overtake Brazil to become the world's second worst affected country in terms of the number of cases. Wednesday, India reported 1,099 coronavirus deaths, its highest single-day toll yet, taking the overall death toll over 53,000. (CBS News online)
India and Herd Immunity Figures
As many as one in four Indians may have been infected with coronavirus according to research, prompting some scientists to predict the nation is moving rapidly towards herd immunity. The study showed that 24 per cent of a sample of 200,000 people taken from across the country had virus antibodies. Separately, a study of people in Pune published on Monday showed that 51.5 per cent of residents in some areas of the city had Covid-19 antibodies. Last month, surveys showed that half the residents of a slum in Mumbai had had the virus and nearly a quarter of the 20 million people in New Delhi, the capital, had antibodies. (The Times)
Local Officials in China Hid Coronavirus Dangers From Beijing
A new U.S. intelligence report says top officials in Beijing were in the dark in early January on the true dangers of the virus. That could affect U.S. policy on China.
Officials in Beijing were kept in the dark for weeks about the potential devastation of the virus by local officials in central China, according to American officials familiar with a new internal report by U.S. intelligence agencies. The report concluded that officials in the city of Wuhan and in Hubei Province, where the outbreak began late last year, tried to hide information from China's central leadership. The finding is consistent with reporting by news organizations and with assessments by China experts of the country's opaque governance system.
Unraveling of the Success Story in South Korea?
South Korea's coronavirus infections are back "in full swing" and spreading nationwide after members of a church attended a political demonstration, authorities said on Thursday, threatening one of the world's COVID-19 success stories. The Korea Centers for Disease Control and Prevention (KCDC) reported 288 new cases as of midnight on Wednesday, marking a week of triple-digit daily increases, although down slightly from the previous day's 297...The latest outbreak is driven by hundreds of infections among members of a church run by a far-right preacher. They had attended an anti-government protest in Seoul on Aug. 15, the 75th anniversary of the Japan's World War Two surrender and the end of colonial rule. (Reuters)
More on the Russian Vaccine– Late-stage Trial Begins
Mass testing of Russia's first potential COVID-19 vaccine to get domestic regulatory approval will involve more than 40,000 people and will be overseen by a foreign research body when it starts next week, backers of the project said on Thursday. These were the first details on the shape and size of the upcoming late-stage trial of the vaccine given by its developers, who are aiming to allay concerns among some scientists about the lack of data provided by Russia so far. (Reuters)
–The STATS–
TOTAL GLOBAL CASES:
Johns Hopkins
22,773,308
WHO–22,536,278
GLOBAL DEATHS (WHO):
Today–789,197
Two Days Ago–775,893
One Month Ago–607.781
EVOLUTION OF-GLOBAL CASES (WHO):
Today–
22,536,278
Two Days Ago–
21,989,366
One Week Ago–
21,026,758
One Month Ago–
14,562,550
NEW CASES (WHO):
Today–277,617
–Tracking the Virus–
The WHO has a new reporting protocol:
We will capture the most up-to-date figures using the revised format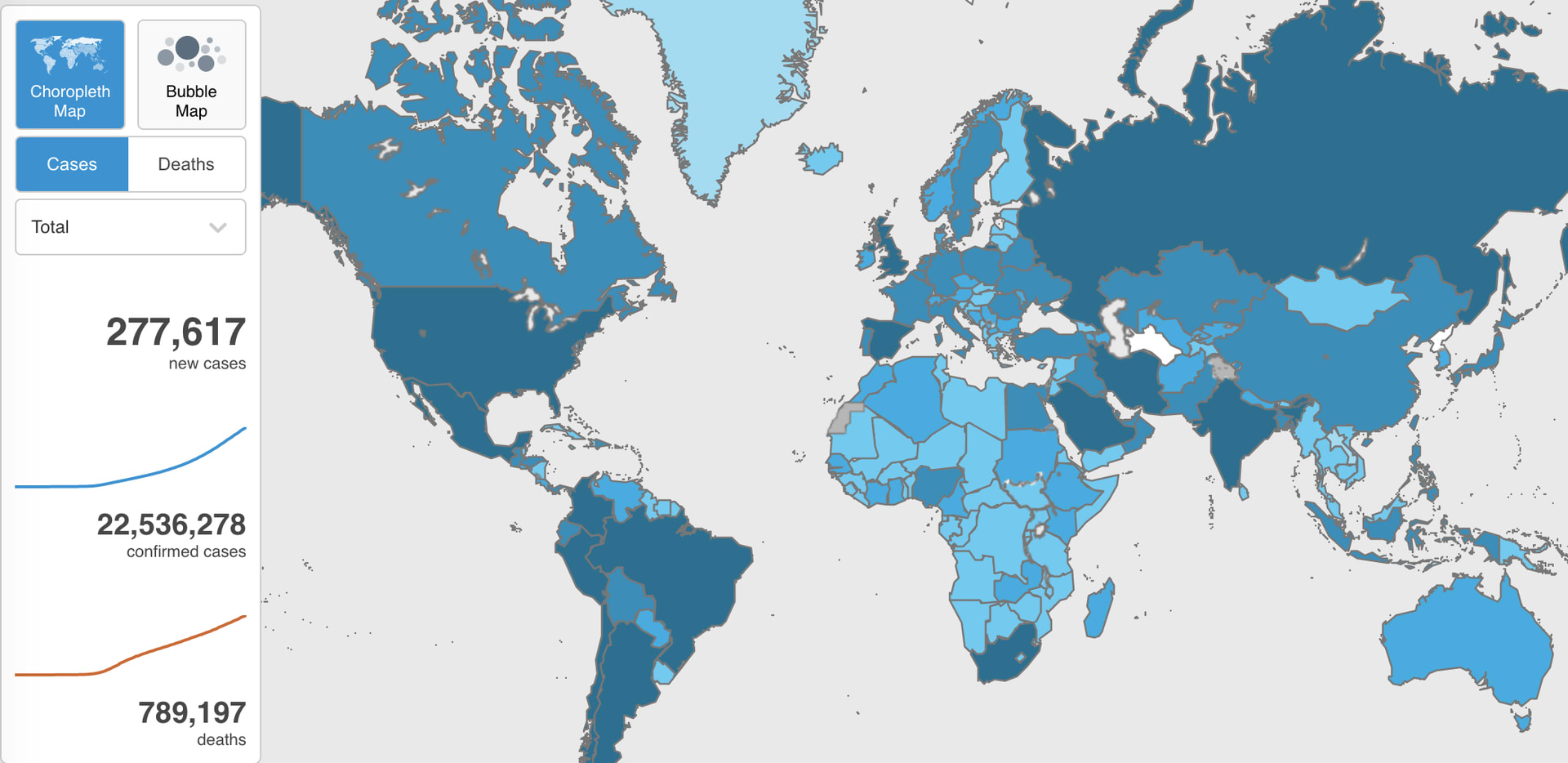 –FROM JOHNS HOPKINS CSSE–
The Cultures of Dignity Resources for Supporting
Social-Emotional Wellness
From Cultures of Dignity

,

For the Social-Emotional Tiny Guides from Rosalind Wiseman and Charlie Kuhn– a gift to our AAIE community– resources with no fee but plenty of insight.



A Final Note: The AAIE COVID-19 Briefing is provided to support your leadership for the school community you serve. We encourage you to use these resources in any way, shape or form that helps you, your communications and toward furthering close relationships across your community. – The AAIE Board