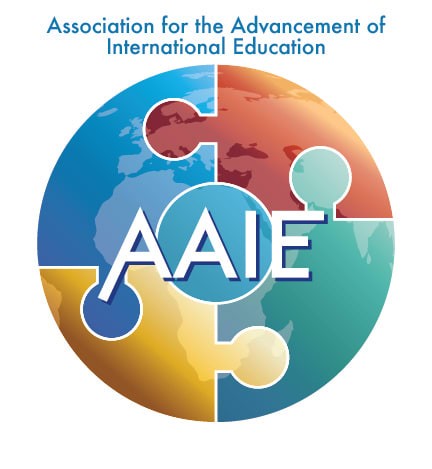 –Monday–
AAIE's COVID-19 BRIEFING
#108
September 7, 2020
–Highlights–
27,200,943 Cases World-wide

(Johns Hopkins)

THIS WEEK's

CONVERSATIONS!

Alan Knobloch's team on "Nourish to Flourish"

A call for optimism from Europe

"You Can't Put a Mask on Love"

Reminder on MasterMinds sign-up

Leadership and society in Latin America
–QUICK LINKS FOR BUSY PEOPLE–
AAIE's ONLINE CONVERSATIONS ARCHIVE
AAIE's SIX-QUESTION SURVEY RESULTS ON SCHOOL REOPENING
AAIE MEMBERSHIP FOR 2020-21
SIGN-UP FOR THIS YEAR'S COHORT OF LEADERS SUPPORTING LEADERS
THE WORLD HEALTH ORGANIZATION DASHBOARD
–A POEM TO PASS ON TO OTHERS–
Sometimes
our light goes out
but it is blown again
into a flame by an encounter
with another human being
Each of us owes our deepest thanks
to those who have rekindled
this inner light

~ Albert Schweitzer
(thank you Bob Hetzel)
THIS WEEK'S LEADERSHIP CONVERSATIONS
with International School Leaders Around the World
WEDNESDAY
September 9
08:00AM EDT
"NOURISH TO FLOURISH"
(Please invite all senior leaders including counselors)
– hosted by International School of Dakar's Director, Alan Knobloch and:
Ann Neill - ES Counselor
Eileen Knobloch - MS Counselor
Katelyn Kearny - HS Counselor
Jeff Neill - HS Counselor
Mary Guiliani - Mental Health Counselor
Paula Traore - Counselor Intern
AAIE school leaders confirm in the recent "dilemmas" survey that caring for teachers, staff, fellow senior leaders is a critical issue and ongoing concern. Everyone handles the unexpected in unexpected ways.
As we begin the 2020-21 school year in an unprecedented time, it is more important than ever that we proactively establish ways to take care of ourselves and our communities. In order to do this, we must first acknowledge the hardships that we have faced over the last 6 months and identify how these stressors have worked to deregulate our emotional and physiological systems. We will introduce mindfulness as a tool that can be used to help ground and regulate ourselves as well as work with you to create a self-care plan to promote wellness and connection. When we take the time to nourish ourselves, only then can we best nourish and take care of our communities. Alan Knobloch and ISD's counselors, like yourselves, are on the frontline with practical and actionable knowledge to share.
THURSDAY
September 10
08:00AM EDT
SCHOOL HEADS AND SENIOR LEADERS AROUND THE WORLD #28
Our Weekly Conversation
– hosted by Will Richardson
All international school senior leaders are welcome. A Weekly CONVERSATION between School Heads and Senior Leaders– #28. Our discussions continue to be contemporary, important and a time we teach each other. The dilemmas and conundrums are changing the longer we live with a global pandemic. Stay current and stay thoughtful in the company of colleagues.
With thanks to Will Richardson who has facilitated our Thursday CONVERSATIONS since the very beginning.
THURSDAY
September 10
10:00AM EDT
LATIN AMERICAN SCHOOL LEADERS– Our Weekly Conversation #18
– hosted by Sonia Keller
(Tri-Association) and Dereck Rhoads (AASSA)
The weekly Thursday CONVERSATIONS between Latin America school heads and senior leaders resumes in collaboration with Tri-Association and AASSA. All are welcome to join the discussion and we will also include guest speakers, specific to the Latin America circumstance and needs. Our sessions, as before, are hosted by Sonia Keller and Dereck Rhoads.
A Love Letter to Teachers:
"You Can't Put a Mask on Love"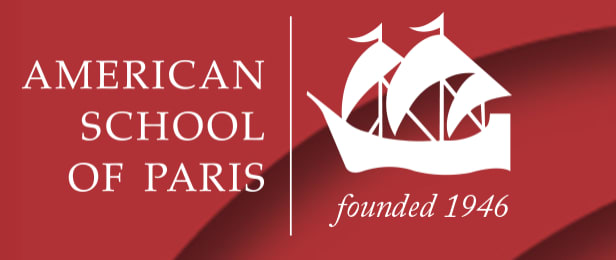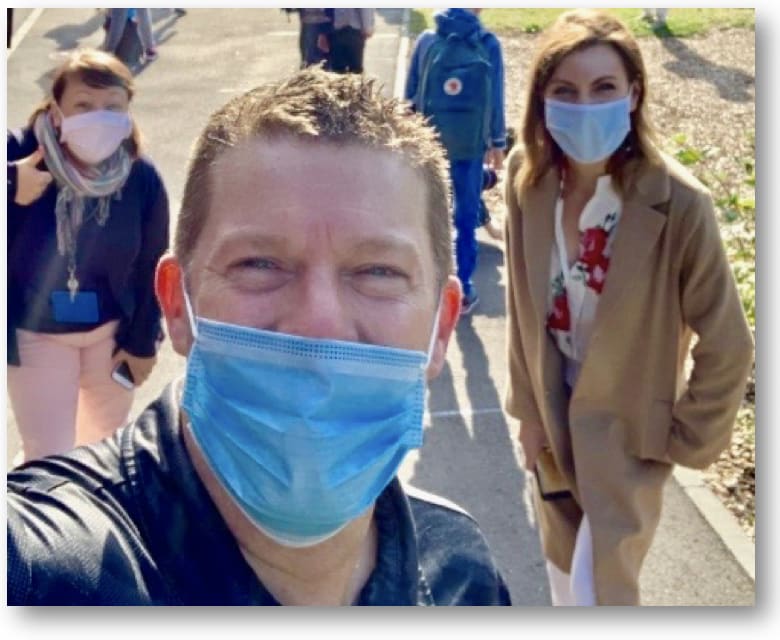 Daniel Kerr, Lower School Principal
–by Daniel Kerr, Principal,
American School of Paris
So last week I wrote about how educators from all around the world are rising up, staring down and accepting the many challenges that this new school year is presenting...in it's many different forms. From the ever changing government restrictions and school protocols, to the updated and implemented plans for distance learning and online education, it is not only tricky, but incredibly difficult, complex, and absolutely exhausting. This week I want to unpack the WHY behind this incredible and inspiring effort that teachers are exhibiting each and every day, and celebrate the beauty that lies behind the countless hours of hard work and dedication.
If you think critically about all of the webinars attended, articles read, Zoom conversations that have been had, and all of the new professional learning that has been attained over the past six months, you'll come to understand that it is all rooted in one thing...a deep love of teaching, which comes with it an unquenchable desire to inspire and engage young people. Educators around the world aren't doing all of this extra work, and putting themselves in the position of feeling like they are at times drowning because school districts, and Boards, and administrators are telling them to. No, they are doing it because they love to teach, and they want to do it well.
Much of the anxiety and trepidation and nervousness that teachers are experiencing these days has to do with the feeling of not being able to be the teachers that they ultimately want to be for their kids...being the teachers that they have always been, and it's scary. We're all scrambling to find ways to do school well in this new reality, and it's the dedication and commitment to not letting our young people down that is driving us all forward...and that's beautiful and inspiring to me.

The day before we opened up for the year, and welcomed the kids back on campus just over a week ago, we sat together as a faculty and we wrote down our WHY...we took five minutes and we thought about the reason why we teach...and we reconnected with the joy and the love and the purpose that we have as educators. It grounded us and gave us something to hold on to, if and when things get really difficult again. The things that we wrote down on those cards are what keep us all swimming in these rough waters, and putting in all those extra hours trying to find new ways to engage, inspire and connect with our kids. You can put restrictions and protocols in place, and you can lockdown campuses and send teachers into distance learning when necessary, but you can't put barriers on how much we care about what we do...you can't lock down the passion that we have for teaching our students, and regardless of the difficult circumstances that educators all over the world are living through these days, you absolutely can't put a mask on our love.
We are super, super fortunate here at ASP, compared to the countless number of educators all over the planet, because we are currently back face to face with our kids. We understand that it might change at any moment, so we are not taking any of it for granted. We are grateful and we are inspired and we are being the best versions of ourselves for our students...a little 2nd grader said to me last Friday, as I was holding the door open for everyone in the morning, "Mr. Kerr, I can see your smile through your mask!", and hearing that I all of a sudden got very emotional. It's weird and it's hard and it's different these days but the love that we have for our vocation will shine through...a mask can't hold back joy, and it can't hide a genuine smile...I'll say it again, and I'll keep saying it...you can't put a mask on love. Have a wonderful week everyone and remember to be great for our students and good to each other.
–A Quote to Consider–
"Since March of 2020, it's important to remember that every teacher is learning a new trade, as if they are a first-year teacher."
–Michael Nachbar, GOA
A Call for Optimism as Schools Recalibrate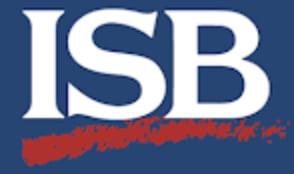 ...nothing could have prepared us for this moment. We just have to choose what happens next.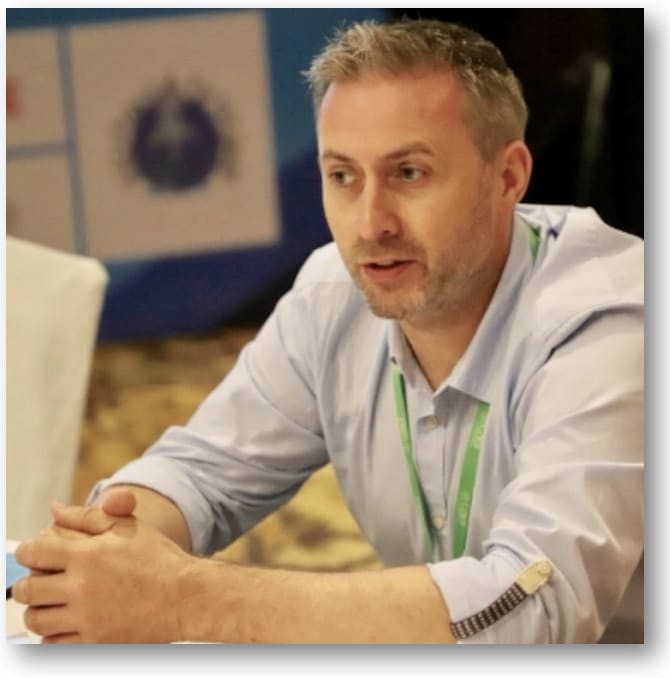 –by Dr. David Willows, International School of Brussels
As a new academic year gets into full swing, there is no doubt that the prevailing narrative of school is now framed by the current Covid-19 pandemic. What was, only six months ago, an inconvenient disruption in learning-as-usual, has evolved into a seismic shift that, for many of us, has already started to alter the DNA of school and the way we think about learning in general. In short, the what, where, how - even the why - of learning is currently being recalibrated on a global scale.
Never before have we seen this level of disruption and there is no getting around the fact that it brings, in its wake, a wave of anxiety that strikes us individually and collectively at a number of levels. Today, we are not just washing our hands. We are washing our hands of everything that we have become accustomed to and entered a new era of deep uncertainty - where our ability to successfully predict the future - even in the short term - is significantly limited.
Faced with such momentous moments in time, the history of philosophy offers us two types of response: pessimism or optimism.

For the philosophical pessimist, the dramatic events of 2020 are just a timely reminder of the senseless absurdity of the human condition. Our inability to predict that future or make sense of everything that is happening around us, says the pessimist, is not to be regarded as anything except a brief insight into how life really is behind our futile attempts to be masters of our world.
And then there is the optimist. When confronted by difficulty, the optimist chooses hope in a better future rather than despair. As Noam Chomsky famously put it, 'Optimism is a strategy for making a better future. Because unless you believe that the future can be better, it's unlikely you will step up and take responsibility for making it so.'
As a new school year gets into full swing, there is no doubt that the level of disruption that we encounter this year may be unprecedented. The recalibration of learning will deliver questions about the future of our schools that we may feel ill-prepared, even unable, to answer.
My point, though, is this: nothing could have prepared us for this moment. We just have to choose what happens next.
The call for optimism, to borrow Chomsky's words, is a call to step up with some skin in the game, and take responsibility, even when the answers appear to have vanished from view. It's a call to turn up, every day, with a determined sense of hope that the future will be better; that our schools will be better; and that our students will, in the end, be well.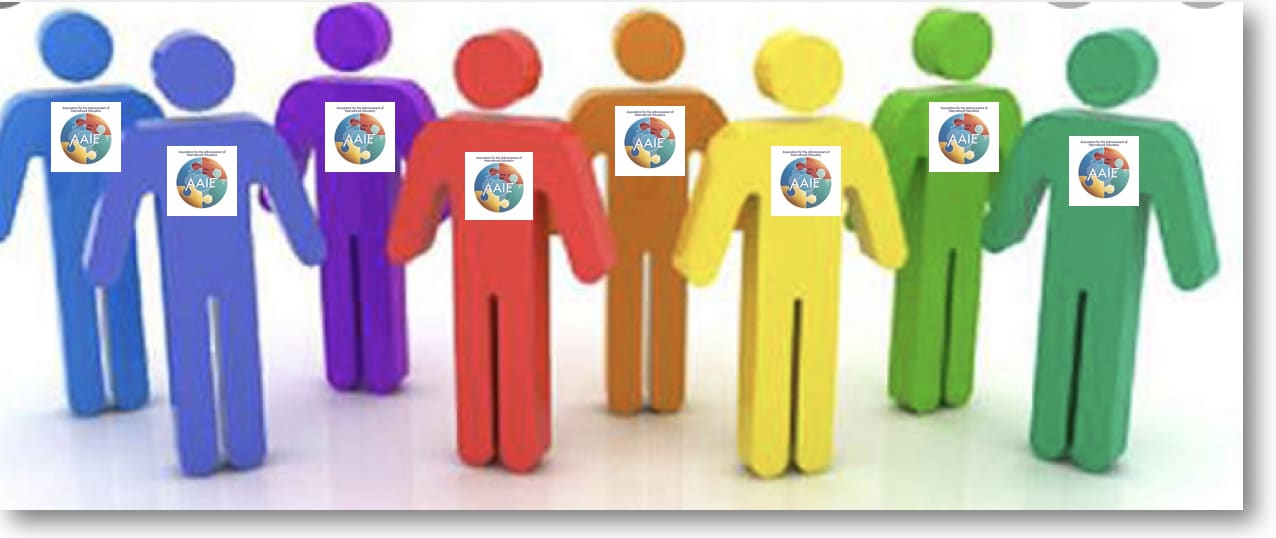 –A REMINDER–
YEAR TWO
OF AAIE'S
LEADERSHIP MASTERMINDS
"Leadership Can Be Lonely; Let's Change That"
Having Critical Leadership Friends May Be More Important Than Ever
Rose Puffer
Superintendent, International School of Islamabad Near East South Asia Council of Overseas Schools (NESA) Board President
"Being a member of one of the Mastermind sessions, hosted by Homa and Will, has benefited in ways I hadn't imagined. I rarely have the opportunity to learn from a different generation of educational leaders. Their experiences and strategies are reenergizing. Another benefit is to learn from the "masterful" skills of two incredible facilitators: Will and Homa."
We're pleased to announce our second round of AAIE Leadership Masterminds for 2020-21. We're opening up two cohorts of 10-12 international and independent school leaders each, who will meet via Zoom once a month (and via Slack in the interim) to engage in the critical CONVERSATIONS you need to be having to figure out the next steps into the future of your school.
These cohorts will be guided by AAIE partners Homa Tavangar and Will Richardson, founders of the Big Questions Institute. Will and Homa are internationally respected speakers and coaches well versed in the complexities of the moment and the conversations required to deal with them.
By joining a cohort you can expect to:
Break the isolation you might experience in your role by committing to regular monthly meetings and ongoing backchannel conversations with other international school leaders.

Set goals, brainstorm and test ideas, and get feedback and support in a safe, trusting environment.

Build accountability to keep moving forward on your innovation and change plans, while gaining tools to confront obstacles.

Engage in an active learning and self-improvement process through conversations around articles, books, podcasts and other media from various fields.
If you're searching for a powerful, creative, and timely opportunity to develop your leadership skills and your vision for the future with other, like-minded leaders, please join in this brand of CONVERSATION and leadership learning.
If you have any questions, please contact Mark (mark@aaie.org),Homa (homa@bigquestions.institute) or Will (will@bigquestions.institute).
–THE NEWS of COVID-19–
27,200,943
Cases Worldwide (Johns Hopkins CSSE)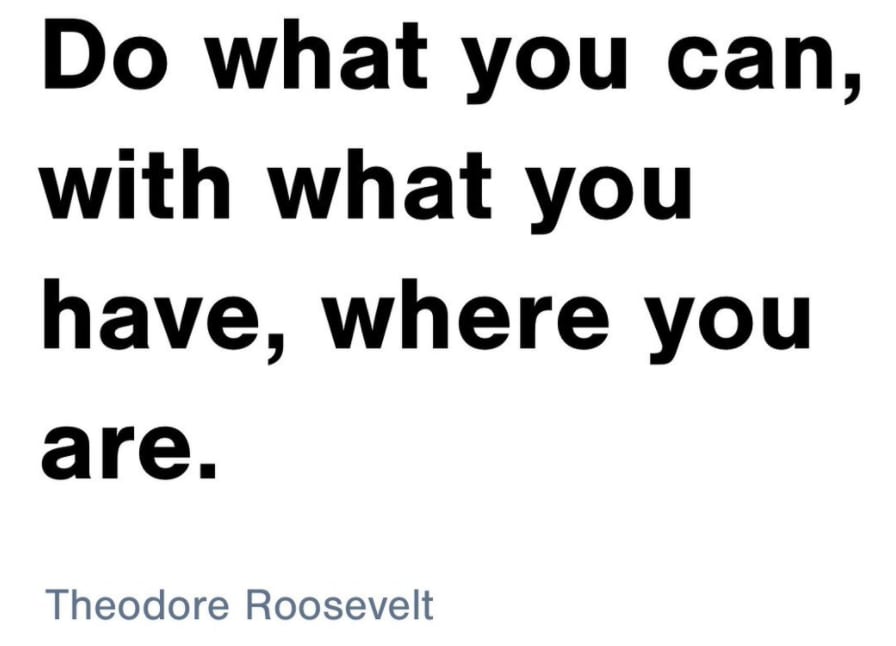 India Surpasses Brazil to Take Second Spot
in Total Coronavirus Cases
India overtook Brazil to become the country with the second-highest number of coronavirus cases in the world as infections continue to accelerate in this country of more than 1.3 billion people. India added 90,802 cases — a fresh global record in the pandemic — in the last 24 hours, pushing its total past 4.2 million. Only the United States, with 6.2 million cases, has recorded more. Brazil had 4.1 million cases as of Sunday evening. More than 71,000 people in India have died of covid-19, the disease caused by the novel coronavirus, making it the worst-affected nation in Asia. Unlike the United States and Brazil, where the number of new cases have eased in recent weeks, India's outbreak shows no sign of peaking. Since early August, India has been reporting the highest daily increases in cases in the world.
Some doctors caution that India's outbreak is entering a more dangerous phase as the virus spreads to smaller towns and villages. Containing and addressing coronavirus cases "is going to be much more difficult and challenging" in such areas, said SP Kalantri, a professor of medicine at the Mahatma Gandhi Institute of Medical Sciences. Health-care infrastructure is weak, access to medical care is difficult and diagnostic tests are lacking, he said. "If this trend continues," Kalantri said, "the worst is yet to come." (Washington Post)
Britain Sees a Sharp Rise in Cases.
British health officials on Sunday announced a sharp rise in new cases, prompting warnings that they may need to reconsider the aggressive reopening of the country. The British Public Health agency reported that 2,998 new cases had been confirmed — the highest number since late May, during the British outbreak's peak. Amid criticism that the government had once again lost control of an outbreak that has already killed at least 41,000 people in Britain, government officials signaled that they were prepared to crack down. "We'll take whatever action is necessary," said Matt Hancock, the health secretary, declaring that "we can use, and we will use, local lockdowns if that's what's necessary." But noting that, as is the case in many parts of the world, the newest outbreak is hitting mostly younger people, Mr. Hancock implored them to think of their grandparents and be vigilant. (New York Times)
Untouched Myanmar Now a Country of Infection Increase
Myanmar's civilian leader, Daw Aung San Suu Kyi, announced on Monday that she was canceling her first planned campaign appearance because of the spread of the virus, as officials said two members of her household staff had tested positive.
Ms. Aung San Suu Kyi, a member of parliament who serves as state counselor and foreign minister, is running for re-election in her district in Yangon, Myanmar's largest city, in national elections scheduled for Nov. 8. The isolated country, wedged between China, Bangladesh and Thailand, had largely been spared from the virus until last month, when it began spreading in Rakhine State in western Myanmar.
As of Aug. 20, the country had fewer than 400 cases. But by Monday, the government reported more than 1,400 cases and eight deaths. Some provinces have imposed travel restrictions on other regions, including requiring visitors to undergo 21 days of quarantine upon arrival. (New York Times)
Latin America's COVID-19 Nightmare
Lessons From the World's Hardest-Hit Region
Latin America is now the part of the world most affected by COVID-19, both by confirmed cases and by deaths. The region is reeling from overburdened health systems, worsening economic conditions, and increasingly, popular unrest. But where news reports have painted a picture of a failed continent, we see a pattern of infection and government response that varies markedly among countries. There is nothing inherently "Latin American" about the region's experience with COVID-19, and there has been wide variation even within countries—just as there has been in North America and Europe.
COVID-19 thrives in institutional vacuums. The countries that have fared worst in Latin America, as elsewhere, struggle with severe inequality and low state capacity. Large percentages of the workforces in these countries are also employed informally, which makes it difficult to support workers with tax cuts or reimbursements. By contrast, the virus has done less damage where there are strong and legitimate governments, large formal sectors, efficient health systems, organized and respected police forces, and high levels of social trust.
But the biggest determinant of all has turned out to be leadership. The countries that have been among the hardest hit and that have driven the region's ballooning case and death rates are led by politicians who have downplayed the severity of the crisis, denied that government can do anything about it, or mounted poor policy responses that condemned hundreds of thousands of people across the Western Hemisphere to needless death. (Foreign Affairs)
Russia's COVID-19 Vaccine
Showed Antibody Response in Initial Trials
Russia's "Sputnik-V" COVID-19 vaccine produced an antibody response in all participants in early-stage trials, according to results published on Friday by The Lancet medical journal that were hailed by Moscow as an answer to its critics.

The results of the two trials, conducted in June-July this year and involving 76 participants, showed 100% of participants developing antibodies to the new coronavirus and no serious side effects, The Lancet said.
Russia licensed the two-shot jab for domestic use in August, the first country to do so and before any data had been published or a large-scale trial begun. "The two 42-day trials – including 38 healthy adults each – did not find any serious adverse effects among participants, and confirmed that the vaccine candidates elicit an antibody response," The Lancet said.

"Large, long-term trials including a placebo comparison, and further monitoring are needed to establish the long-term safety and effectiveness of the vaccine for preventing COVID-19 infection," it said. The vaccine is named Sputnik-V in homage to the world's first satellite, launched by the Soviet Union. Some Western experts have warned against its use until all internationally approved testing and regulatory steps have been taken. (Reuters)
–The STATS–
TOTAL GLOBAL CASES:
Johns Hopkins–27,200,943
WHO–27,032,617
GLOBAL DEATHS (WHO):
Today–881,464
Three Days Ago–865,154
One Month Ago–709,511
EVOLUTION OF-GLOBAL CASES (WHO):
Today–
27,032,617
Three Days Ago–
26,171,112
One Month Ago–
18,902,735
NEW CASES (WHO):
Today–265,818
–Tracking the Virus–
The WHO has a new reporting protocol:
We will capture the most up-to-date figures using the revised format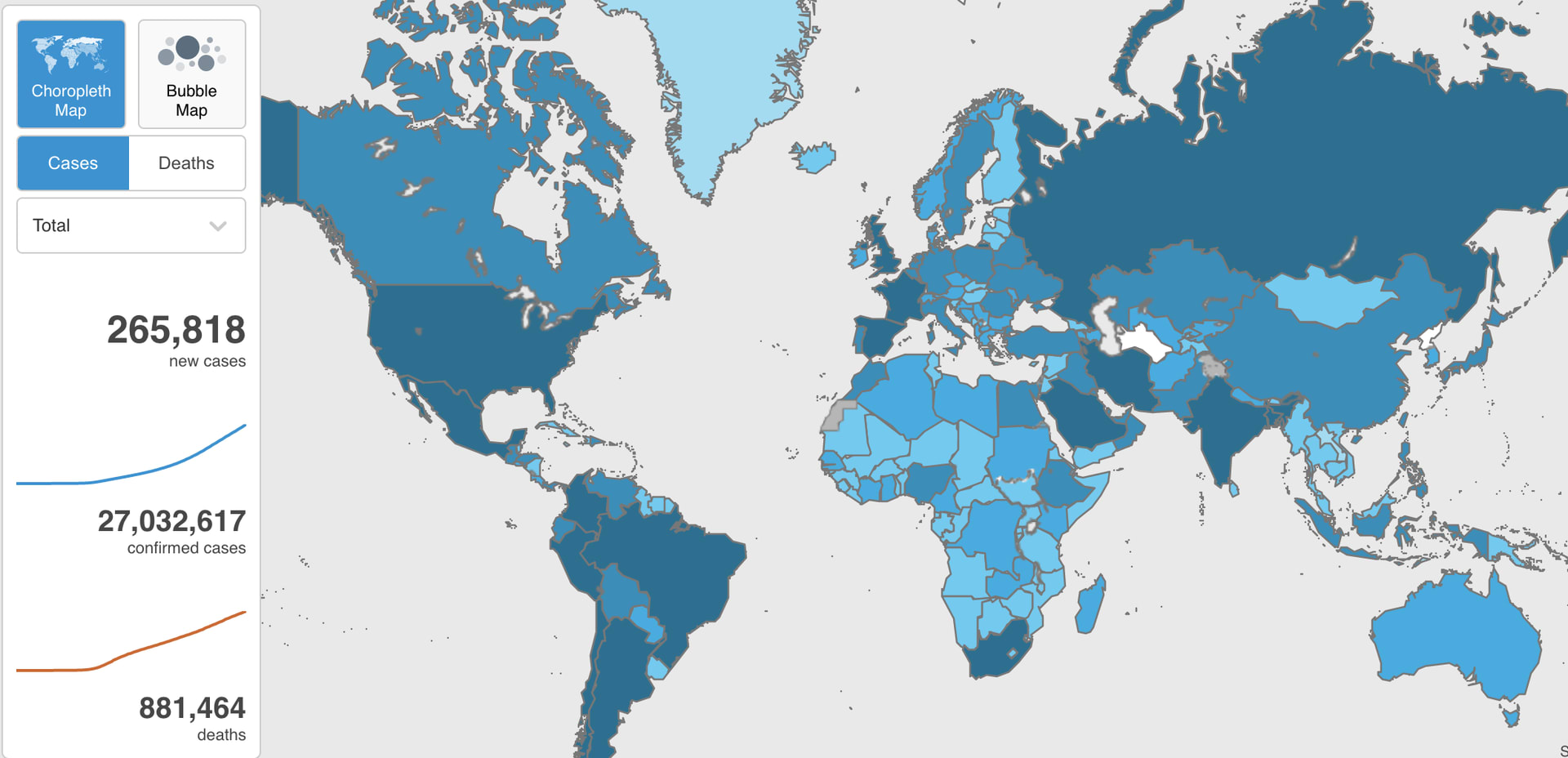 –FROM JOHNS HOPKINS CSSE–
The Cultures of Dignity Resources for Supporting
Social-Emotional Wellness
From Cultures of Dignity

,

For the Social-Emotional Tiny Guides from Rosalind Wiseman and Charlie Kuhn– a gift to our AAIE community– resources with no fee but plenty of insight.



A Final Note: The AAIE COVID-19 Briefing is provided to support your leadership for the school community you serve. We encourage you to use these resources in any way, shape or form that helps you, your communications and toward furthering close relationships across your community. – The AAIE Board