ASSOCIATION for the ADVANCEMENT of INTERNATIONAL EDUCATION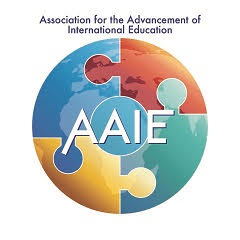 OUR MISSION
A global community that connects diverse people, ideas and resources, AAIE helps international educators lead with vision, wisdom, courage and integrity.
F3
Friday's Five Ideas for the Future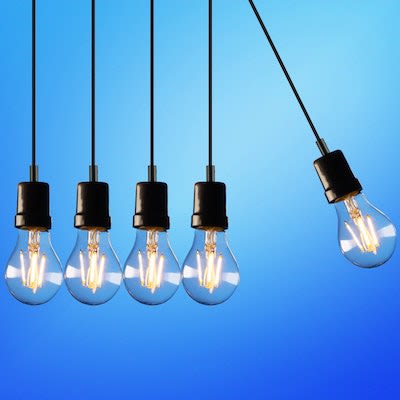 Leading in Uncertain Times
August 7, 2020
Welcome to this week's Friday Five (F3). Recent studies show a 43% spike in anti-anxiety medication prescriptions over the past few months. And is it any wonder, with the never ending stream of stories and statistics on 24 hour news cycles we never seem to be able to escape the "bad news". At the same time we have often lost our support systems - from school communities to our families now stuck in far away parts of the world - we can no longer lean on these familiar systems at the very moment we need them the most. When you add all of this together on top of the demands of leading an organization in these difficult times, it is easy to see how many leaders are reaching a breaking point.
So how do we get through this crisis while still taking care of ourselves? Now more than ever we need to create communities of support. We need to reach out to those who can provide expertise in their specific areas, build these new support systems and truly lean on each other. None of us can "go it alone." The only things we can be sure of is that the future will be unpredictable and no amount of planning will help us to completely avoid risk. But maybe if we can help each other get to the other side of this crisis, while at the same time building stronger support systems in our schools, then, something wonderful has come out of the journey.
We will continue to send the weekly F3 Newsletter and will also extend the conversation in LinkedIn. Please join us and share articles and ideas with us as we learn from each other globally.
Your Board of Trustees and Mark
WORTH A THOUGHT
"You don't have to control your thoughts. You just have to stop letting them control you."
– Dan Millman
Now on to Friday's Five...
Remote Managers Are Having Trust Issues

Covid-19 has thrust many leaders into remote management which requires a different skill set than face-to-face management. They have been forced to make this transition quickly, and for the most part, without training. As a result, some managers may be finding their roles more difficult than before - and making their subordinates' lives more stressful as they struggle to adapt. To investigate how Covid-19 is impacting both managers' and employees' work, well-being, and productivity, Sharon K. Parker, Caroline Knight and Anita Keller invited remote workers all over the world to participate in an ongoing longitudinal study. The results in this Harvard Business Review article offer some insights into today's new work as well as some ways forward.
How to (Actually) Change Someone's Mind

If you're a leader, it's likely that not everyone who works with you will agree with the decisions you make — and that's okay. Leadership involves making unpopular decisions while navigating complex relationships with colleagues, partners, and clients. But often, you will need to get buy-in from these constituents, and therefore you will need to convince them to change their mind. There is little friction involved in convincing people who are your natural supporters. But trying to change the mind of a dissenter, or a detractor, is a different story. In this Harvard Business Review Laura Huang and Ryan Yu take a look at how you go about convincing someone who, for one reason or another, doesn't see eye-to-eye with you? Someone who gives you a flat out "no".
Steal 3 Surprising Storytelling Techniques From Jeff Bezos

Whether you are an entry-level employee or one of the richest people on earth, eventually everyone faces the same challenge. Everyone has to convey the essence of who they are. In this Forbes article Esther Choy looks closely at Jeff Bezos's well crafted testimony before Congress, and specifically when asked "so, tell me about yourself." Choy outlines the three storytelling techniques at work in Bezos's testimony. She argues that telling stories may not be part of your preparation routine when faced with a high stakes moment. In fact, telling stories might not be part of your communication repertoire at all. However, if you truly want to change minds and hearts, you don't have a choice not to tell stories.
Anxious About What's Next? Here's How to Cope

This year, we are all poised on a massive professional threshold, waiting to see what a "return to work" actually looks like. Our daily habits and routines have all gone out the window. We're left in a sort of limbo, fretting over how long it will last and what will come next. All we really know, at the end of the day, is that work has been fundamentally changed. The human mind believes falsely that it can think its way through a period of uncertainty. We are convinced that by understanding the source of it, we can somehow fix it. But it doesn't work that way. On the contrary, by overanalyzing, we are making matters worse. In this Harvard Business Review article, Rasmus Hougaard and Jacqueline Carter discuss how breaking this cycle starts by letting go of the overthinking and instead getting comfortable with just being and experiencing our emotions as they come.
Life Is Now a Game of Risk ... Here's How Your Brain Is Processing It
When making important decisions, we like to think that humans assess risks rationally, that people weigh the pros and cons of a situation to come to a sensible conclusion. In reality, emotions, particularly fears and desires, play an outsize role in decision-making, and typically we go with our initial gut reaction. What's more, the brain plays a host of tricks, called cognitive biases, to further convince us that our emotionally led decision is the right one. In this Medium article Dana G. Smith looks at how understanding how the brain navigates this new reality can build confidence and empathy in everyday decision-making.
WORTH A READ
"The book you don't read won't help". – Jim Rohn
Just as we are sensitive to the challenges of the coronavirus concerns - F3 will only focus on leadership learning and we'll ensure you receive our every-other-day coronavirus update as a separate publication.
To sign up for this newsletter
Please opt-in so that we remain in touch with the future and each other.
Contact Us
Mailing Address: AAIE PO Box 3496 Princeton, NJ 08543-3496
Physical Address: AAIE 15 Roszel Road Princeton NJ 08540

Phone: +1 609-716-7441
or +1 609-452-0990
Cell: +1 970-488-9416
www.aaie.org
© 2020 AAIE
If you received this email in error, you may unsubscribe from this list.