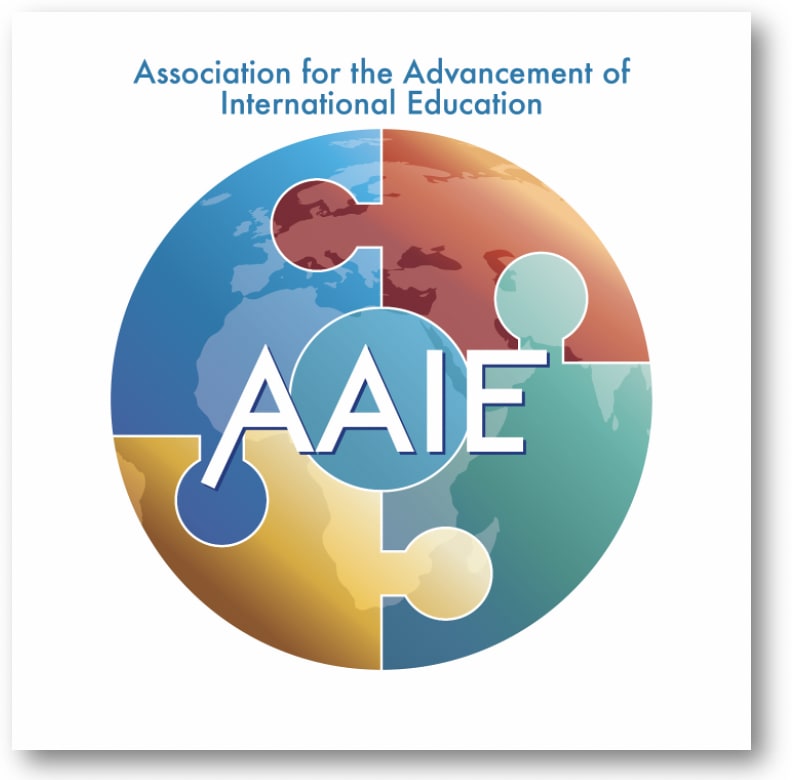 –TUESDAY–
AAIE's COVID-19 BRIEFING #251
Data and Ideas to Support Your Crisis Leadership
September 28, 2021
Our Global Community CONVERSATION
We return to an "open mic" format with active problem-solving around leadership dilemmas and conundrums. As we continue to learn, it is our social interaction that helps counter stress and our grappling with the everyday unexpected.
Joining this week's Global CONVERSATION is Debra Wilson of the Southern Association of Independent Schools. Debra will share the front and center dilemmas in the lives of independent school leaders. Will Richardson hosts this CONVERSATION.
THURSDAY
September 30
8:00AM EDT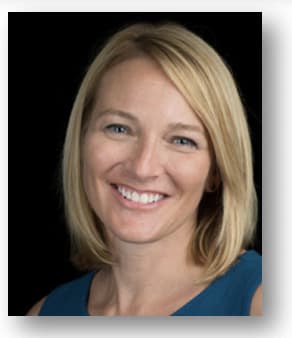 Our Latin America CONVERSATION
Latin America school heads and senior leaders also take on the issues of the day, locked in mutual support and shared problem-solving.
Beginning this coming week, the LATAM CONVERSATION will be hosted by Homa Tavangar and Will Richardson.
THURSDAY
September 30
10:00AM EDT
When Students Help Lead a Leadership Conference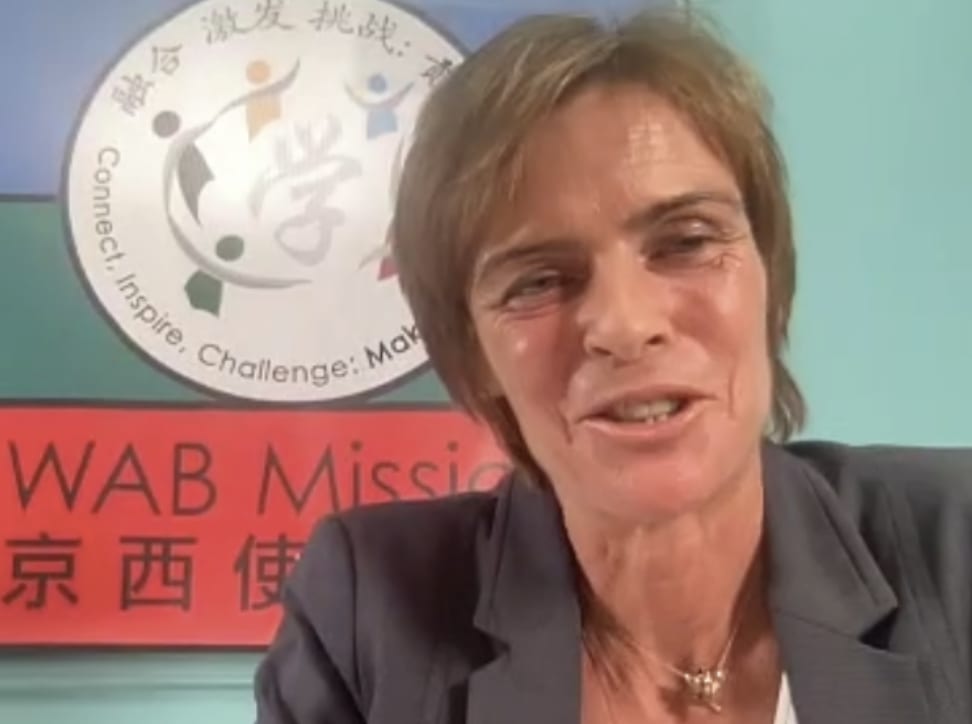 Dr. Marta Medved Krajnovic, WAB–
...in action on ZOOM!
The FOENN21 STEERING COMMITTEE:
Marta Medved Krajnovic

Kathleen Naglee

Stephen Taylor

Irina March

Tim Carr

Gerri-Ann Friedman

Michael Adams
(...and our next step is to ensure students are part of the future steering committee!)
Thank you to Our International School Community
The Future of Education Now and Next (FOENN21) steering committee is sending this message feeling deeply inspired and humbled by what happened during the three days last week of our global conversation.
Students, educators and keynoters from all over the world gathered around the themes of student voice, ethics and equity and new realities now and next. We watched in wonder as student voices were stronger and engaged than in any preceding conversation. Magic was created that we hope will carry forward.
We hope you will feel a bit of that magic from the conference reflections that we have gathered below. And if you were not able to attend, let us share some of the quotable quotes that sincerely demonstrate the level of community we built together.
We would also like to point out that the magic mentioned did not come from only the innovative ideas that we were imagining, but also from real life examples of changes that happened in our educational contexts. Changes that teachers and school leadership co-constructed with students. Changes that were entirely led by students and only supported by adults by giving the students a safe space to think, share and act.
We have witnessed that the schools that have stepped boldly into the new reality, are not waiting for the normal to come back and are actively shaping their future together with their students. These schools are reaching new levels of harmony and happiness. Why not join them?
WAB and AAIE will continue joining forces in bringing FOENN21 conversations and actions to you, but we can't do it without you. Please let us know if you would like to share your story in one of our future conversations, and do not forget to bring your students along! Now please take a few minutes to catch up on the many examples of the diverse voices that came together last week.
Best Wishes,
Dr. Marta Medved Krajnovic, Head of School
Western Academy of Beijing
PS: Take a close look at the sample of questions students asked our keynoters– goodness, they truly placed our speakers on the "hot-seat."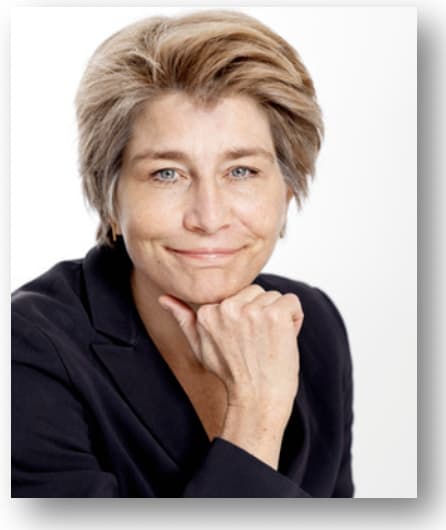 Obviously the environment should not be passive trying to force feed you with learning. The environment should activate you to develop these skills.

Quotable Quotes
The physical environment does have an impact on us … on how you feel, how you move, how you interact with others, and how you collaborate. If you don't move your body, eventually your brain activity will also go down. If you move in different ways, suddenly you can imagine things that you could not imagine before. We need to work with the physical environment so you can maximize your learning and development potential.
Play and learning are completely related. The core of play in children and in adults is also the core of how we learn. Play and learning come from the same place of natural curiosity and wonder. From the sense of wonder, you start to explore and imagine possibilities. Playing made it possible for us to build the rocket that flew us to the Moon.
We have a very uncertain future and we are observing an exponential change in our society. While we can't prepare our children for something specific, what we can give them and they can take with them are abilities and skills. They are incorporated and become part of you and they are learned in an active way. A skill or an ability is something you can take with you, with which you can learn whatever you need to learn or embrace whatever challenge might come your way and is an active skill. Obviously the environment should not be passive trying to force feed you with learning, the environment should activate you to develop these skills.
STUDENT VOICES– Architect Rosan Bosch on the "Hot-Seat"

What inspired you to focus on environments for learning?
RB - Many things inspire me. One of the big things that inspires me a lot is looking at nature from a design perspective. When we move in nature in the landscape, we are much more intuitive about what we can do and we act with our physical body in a very different way.
How is local culture and architecture incorporated into the design of learning spaces in other parts of the world?
RB - Not all schools relate to their culture. Some maintain a more global culture as international schools and focus less on the local culture. We look at local culture, talk to the students and the school and ask to be taken around and shown. We also ask them what they have noticed about the learning environment and what they like and dislike. And then we listen and we learn.
In your opinion, what is one thing to better the environment tomorrow?
RB - First thing I would do is start class and ask the students where would you like to be right now? Open the doors and let the children be where they want to be. Use post-its for teachers and students. Students place post-its identifying where they like to be and why. Teachers place their post-its where they think students want to be and why. Then you look at the results. It's a real eye opener because the way students experience the spaces is very different from the way teachers perceive the students' experiences.
KEYNOTER DR. ROBERT SAPOLSKY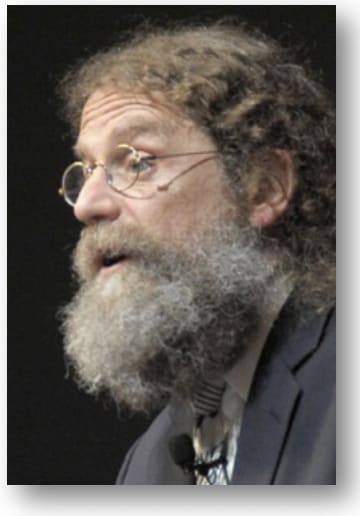 ...my guess is none of you have been stressed in a way that would make sense to any other mammal out there. Insofar as none of you have ever been chased by a saber toothed tiger and had to run for your life. No matter how impossible the parents are, they are unlikely to leave your bones scattered over an acre of the savannah and in that regard, you're not like normal animals and none of us are.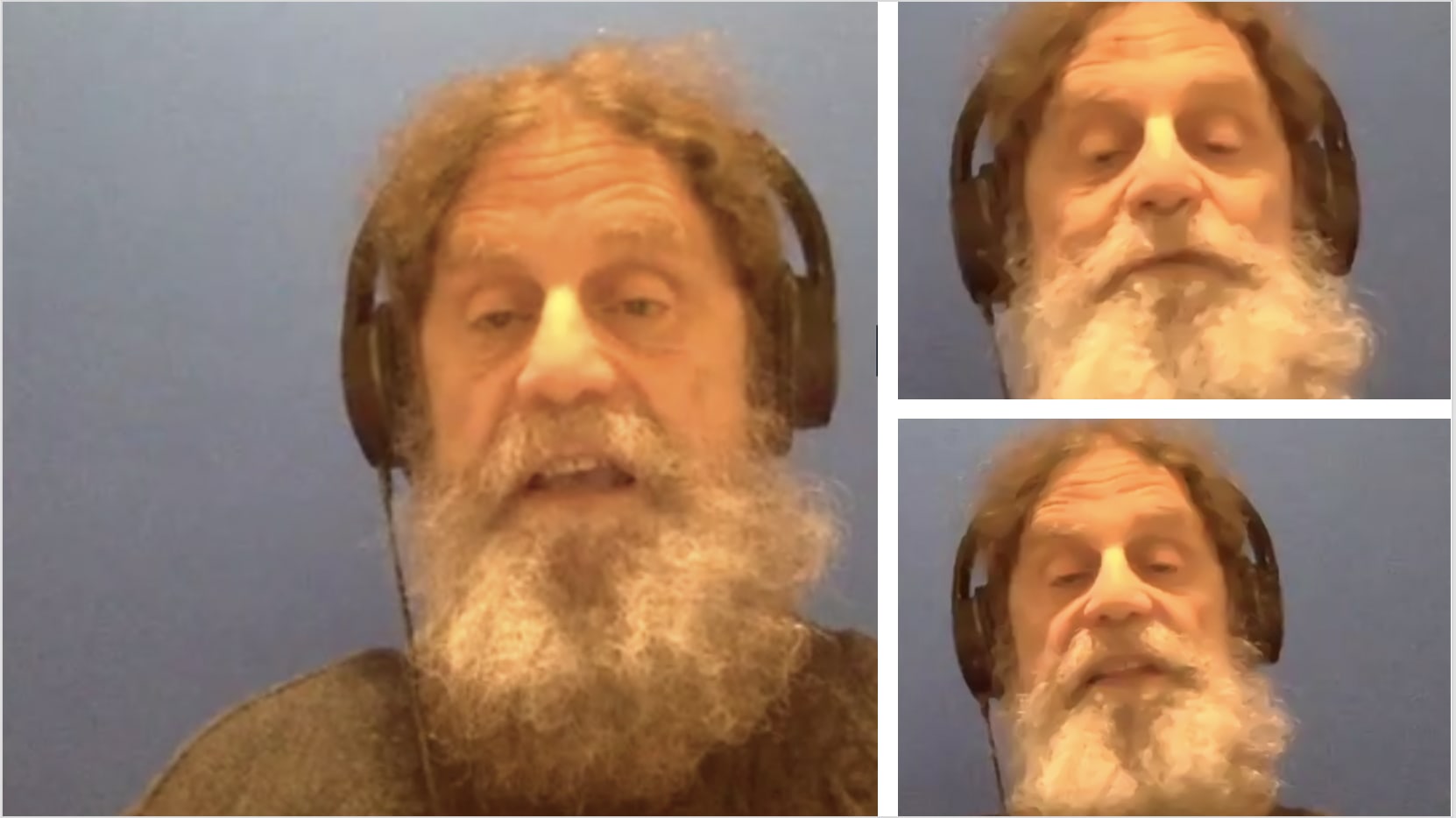 Quotable Quotes
It's a very different world that we've joined into. If you want to make sense of who is going to live through this 'dry season', when we get to stress and things that stress us, we enter a totally bizarre domain that nobody had to think about before. Totally bizarre medical questions like, what is your psychological makeup or what's your social status or how do people with your social status get treated in your society?
Whether you are a lion or a zebra or an administrator dealing with an impossible parent, if you are a normal everyday mammal being stressed, if you're going to survive, you've got to do the same thing with your body in all of these cases. Above all else, you need energy right now in your circulation to power whatever muscles are going to save your life as you sprint across the savannah. Next you must deliver that energy to those muscles as quickly as possible. You increase your heart rate, your breathing, your blood pressure, your cardiovascular tone to get that energy to your muscles.
If you are going to be stressed like a normal mammal does, you had better turn on the stress response or else you've got about a 30 second life expectancy. For most of us, the issue isn't that we have trouble turning on the stress response. Instead, the problem is we have trouble turning it off. We turn it on and we turn it on too often for purely psychological reasons. And when it's all over with, it takes us hours instead of minutes to go back to baseline. What we all suffer from is an excess of the stress response.
STUDENT VOICES– Dr. Robert Sapolsky on the "Hot-Seat"

You mention in your book that 15 milliseconds exposure to the face of another race or someone who is considered part of our out group is enough to activate the amygdala. Has your recent research provided any insight as to whether growing up in a diverse community such as an international school can decrease this hardwired response?
RS - In these studies, the average person in thousandths of a second, your amygdala activates before you're even conscious of what you're looking at. 75% of people respond this way. It's not inevitable, it's not universal, it's not automatic for everyone so who are those in the 25% who don't show that? One group are those who grew up in diverse communities of lots of different 'thems' who wind up feeling like 'us-s', people who have a history of a close, intimate relationship with a 'them', and people who have been prompted not over their entire lifetime, but prompted in the last two minutes to think about that face as belonging to an individual rather than someone who belongs to a category and you erase that response.
How can we deal with a time where stress is commonplace what with the pandemic and major social issues happening, realize and control our stress responses in an effective way?
RS - One of the most important routes of social affiliation and connectedness is knowing that somebody needs you, knowing that you are having efficacy, and you are having an effect on somebody else's well being. This is an effective way to control and reduce the stress response.
What is your advice for people who are experiencing climate anxiety?
RS- Stop global warming, carry Greta Thunberg on a big chair all around the planet and tell the UN to listen to her. You guys are in an amazingly stressful situation and it has created a sense of helplessness. And all you can do is focus on the fact that historically, every now and then, change comes from some wonderfully insightful leader with a top down solution, but what really happens is that change happens from the bottom up. Collective action and belief. You've got the energy to be fundamentally angry about how nothing is being done, you guys are the ones who have the potential for the collective action that is actually going to make a difference.
KEYNOTER DR. SUGATA MITRA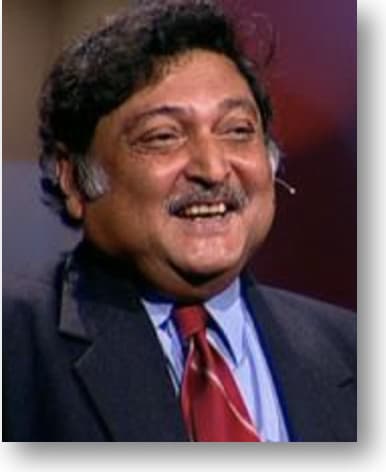 But how can the teacher help you? The teacher can say, "You go there, I will come with you."

Quotable Quotes
In the old system that the virus stopped, learning is made to happen while students sat quietly, paid attention, listened and answered questions from the teacher. Self organized learning environment (SOLE), it was the opposite. Nobody was making anything happen. You just plant a question and you let it happen if your question is good. If your question is boring, it doesn't happen.
What should we teach people? What should you know? Everything that humanity has learned over the last thousands and thousands of years. We must know all of that. But you can know that just in time you can just pull out your phone and find out. If you know how to find out quickly and accurately, what's left? What's left is the most interesting thing of all … the big things that we do not know. What has more attraction, something to which someone has found an answer a thousand years ago or something to which no one knows the answer yet? How about a curriculum not of the stuff that we know, but of the things that we don't know yet.
If there's a question to which no one knows the answer, the internet doesn't know either because the internet is made up of us. So you can actually get the internet to sit and think if you ask it a question to which no one knows the answer. But how can the teacher help you? The teacher can say, 'you go there, I will come with you'.
STUDENT VOICES– Dr. Sugata Mitra on the "Hot-Seat"

Thousands of others worldwide desire to become teachers as a profession. Don't you think the employment and passion of thousands of others will be compromised if unsupervised learning is implemented worldwide. What would be your thoughts on this?
SM - The important thing to understand is I'm saying that the teachers have to be there but the teacher's job becomes different. The teacher says to the student, 'you find out and you tell me' as opposed to, 'you don't know, I will tell you.'
What made you come up with the idea for the Hole in the Wall experiment and how do you plan to keep moving forward with that idea?
SM-Back then, there were children who didn't have computers because their parents didn't have any money. And then there were children whose parents had lots of money and they had computers. The children who had computers were very good with it. I thought this was not fair because what about the child who did not have an Ipad? What could you do as you can't go around buying a computer for every child who did not have one. But I could buy one and stick it on a wall for as many people as possible to use it. Rather than not having a computer at all, it was better that they had one on the wall of their village or their slum. Luck was with me because if you stick it on the wall, they learn more than if you gave one computer to one child to take home. Children learn together.
How do you ensure that students aren't simply Googling answers but really absorbing and comprehending all of the searches that they find?
SM-This question troubles me a great deal. They're not learning, they are Googling. Is there a big difference and what would that be? People might say there is something called deep learning where you really understand. And then there's Googling where you type in a question and then you read out the answer. That way only happens if you're alone with Google. If there's a group of you together, and you're given a question to which there is no obvious answer, then you start talking to your friends. You don't just Google, you look at websites and one of your friends says, 'I don't like that website, I don't think it's saying the right thing, let's try something else'. So you do learn. They're just Googling is like saying they're just reading a book. So what? That's how you learn anyway.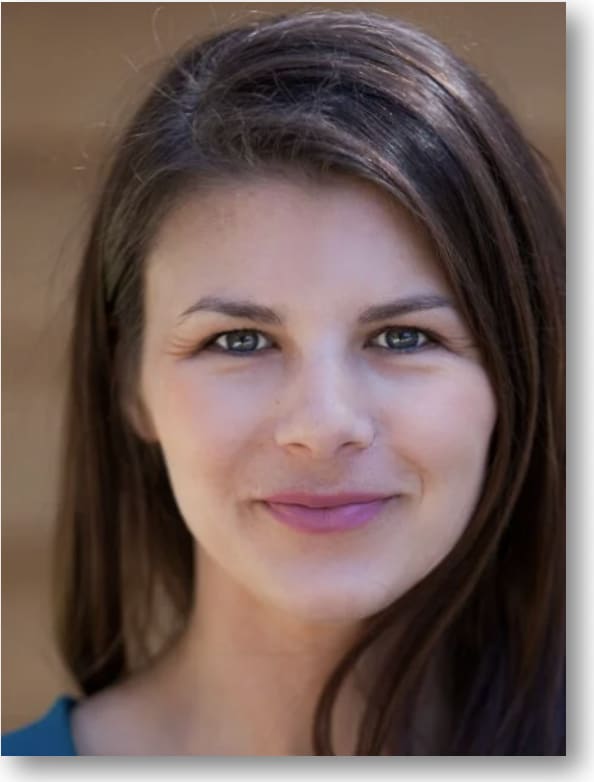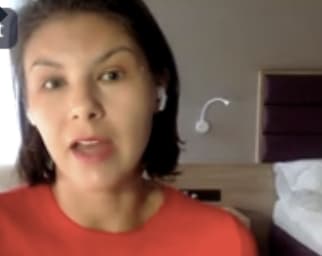 Gender identity is not what we look like on the outside but how we feel on the inside.
Quotable Quotes
There is more than one way to think and talk about gender. Often it is assumed that we are talking about gender assignment, which occurs at birth and is made by a medical professional by visually identifying the physical characteristics at birth and assigns a sex such as male, female or sometimes intersex. Sometimes the gender assignment is the same as the gender identity, this is termed cisgender, sometimes it is different. Gender identity is not what we look like on the outside but how we feel on the inside. When gender assignment and gender identity are different, that is termed transgender. When we talk about transgender inclusion in schools, we are prioritizing children's gender identities. This is their voice that they say they experience, and is their personal perspective.
Why do we see such high rates of risk for negative outcomes with LGBTQ+ people including trans people and including youth? Minority stress theory posits that with LGBTQ+, there is an additional layer of stress on top of the general 'life' stresses faced. And because of this additional layer of stress there is also additional risk for these outcomes which are connected to stress.
Being LGBTQ+ isn't a risk factor for anything. Stigma and discrimination create risks for LGBTQ+ people therefore, cultivating LGBTQ+
inclusive schools is a safety and an equity issue.
IMPORTANT NOTE FOR PARTICIPATING SCHOOLS:
In order to access the resources and recording links to each day's se ssions, please use the unique login credentials that you received or that were shared with you by your school leader following your school's registration for the FOENN21 Virtual Conference.
232,617,083 Worldwide Cases (Johns Hopkins)
4,761,221 Worldwide Deaths (Johns Hopkins)
550 Days...a look back

COVID burnout and women in leadership

Superhuman immunity

The tiny vaccine patch– 50X more effective
–WORLD NEWS of COVID-19–
232,617,083 Cases Worldwide (Johns Hopkins CSSE)
Over 550 Days: A Quick Review
It's now more than 550 days since the WHO declared the Covid-19 pandemic, and there have been at least 4.75 million confirmed deaths linked to the disease, according to Johns Hopkins. The most affected country is still the US, with more than 688,000 deaths—and more than 50,000 of those in the last 28 days.

Outbreaks in Serbia, Mongolia, Suriname and Cuba have stabilized, although numbers are still running at around 70 cases per 100,000.

These are tempered, at least a little, by vaccination progress. According to Our World in Data, 44.5% of people globally have received at least one dose of a Covid vaccine—with more than 6 billion doses delivered. (MIT Coronavirus Tech Report)
What's The Deal with "Superhuman" Immunity?
Over the past months, researchers have observed that some people have extraordinarily high "superhuman" immunity to COVID. People with "superhuman" immunity are able to produce high levels of antibodies that are also highly capable of recognizing and neutralizing variants, including even the original SARS virus from 2003. Scientists call this phenomenon "hybrid immunity."
Hybrid immunity occurs in people who were first infected with COVID and then immunized with mRNA vaccines this year, causing them to have "hybrid" exposures to the virus. When you get the vaccine, your immune system learns to recognize only the virus' spike protein. But, natural immunity can teach your body to recognize all parts of the virus. Scientists believe that when someone has a combination of both types of protection, their immune system is equipped with a more diverse set of antibodies that can more easily recognize and neutralize the virus.
In a recent study, hybrid antibodies were able to protect against six variants of concern, and a genetically modified virus intentionally engineered to include 20 mutations known to prevent antibodies from binding it. Ultimately, hybrid immunity underscores the importance of getting vaccinated, even if you've already had COVID before. (COVID Act Now)
Compromise to Life Expectancy
The Covid pandemic has caused the biggest decrease in life expectancy in western Europe since the second world war, according to a study.
Data from most of the 29 countries – spanning most of Europe, the US and Chile – that were analysed by scientists recorded reductions in life expectancy last year and at a scale that wiped out years of progress.
The biggest declines in life expectancy were among males in the US, with a decline of 2.2 years relative to 2019 levels, followed by Lithuanian males (1.7 years). Life expectancy losses exceeded those recorded around the time of the dissolution of the eastern bloc in central and eastern Europe, according to the research, led by scientists at Oxford's Leverhulme Centre for Demographic Science.
Dr José Manuel Aburto, a co-lead author of the study, said: "For western European countries such as Spain, England and Wales, Italy, Belgium, among others, the last time such large magnitudes of declines in life expectancy at birth were observed in a single year was during the second world war." (The Guardian)
Economic Growth and Delta in Asia
Most countries in East Asia face major setbacks in recovering from the coronavirus, the World Bank said, adding to concerns that the resurgent pandemic will widen the economic divide between the region and the Western world. With the notable exception of China, economic activity across the region has sputtered since the second quarter amid outbreaks of the Delta variant of the coronavirus and relatively slow vaccine rollouts, leading some multilateral institutions to cut growth forecasts for most economies in the region and warn about longer-term problems such as rising inequality. (World Bank)
Burnout and Women Leaders
Pandemic burnout is nipping at the slow but steady progress American women have made up and down the corporate ladder over the last five years, a McKinsey & Co. report conducted in partnership with Lean In released yesterday has found. In an annual survey of 65,000 workers across 423 organizations, one-third of women said they were considering scaling back their careers or leaving the workforce altogether. That figure jumped almost 10 percentage points from the beginning months of the pandemic. Women, the survey found, were more likely to report experiencing burnout than men — a gap that's widened in the last year, too. (japantimes.com, mckinsey.com)
A Tiny 'Vaccine Patch' Could Prompt Stronger Immune Response Than a Needle

Scientists have developed a microneedle 'vaccine patch' that promises a much greater immune response than traditional vaccine shots – and all without the potential pain and anxiety associated with conventional needles.
While microneedle patches have been in development for years, they have proved difficult to successfully manufacture at scale. What's more, it can be challenging to adapt the same patch for different types of vaccine.
This new research overcomes those problems with an advanced 3D-printing technique called continuous liquid interface production or CLIP, using ultraviolet light and a special resin to create the patches – patches that are consistent in size, shape, and needle spacing, no matter how many are made.
"Our approach allows us to directly 3D-print the microneedles, which gives us lots of design latitude for making the best microneedles from a performance and cost point-of-view," says microbiologist Shaomin Tian from the University of North Carolina at Chapel Hill.
The ease and speed with which these microneedle patches can be developed could bring them into much wider use, the researchers say. Besides avoiding conventional needles altogether, another advantage of these patches is that they can be self-administered – there's no need to book an appointment with a doctor or a nurse to get your shot.
This is because the short needles only have to penetrate just below the surface layer of the skin (transdermal), and not all the way through it (subcutaneous) like traditional vaccines. The drugs get directly delivered in the vicinity of skin immune cells, which is perfect for vaccines. With a more efficient delivery system, it's possible that dosages can be lowered accordingly.
I
n lab tests in mice, the researchers found that their patch generated a T-cell and antigen-specific antibody response some 50 times greater than a traditional, subcutaneous injection delivered under the surface of the skin.
(Science Alert)
Japan to Lift COVID Emergency on Thursday
The government is expected to make a formal announcement on Tuesday following discussions with an expert panel. Prime Minister Yoshihide Suga told reporters on Monday: "The number of new infections has declined significantly." However, he added that restrictions on restaurants will need to be eased "gradually while maintaining a high level of caution."
Limits on serving alcohol and other pandemic restrictions have dealt a lethal blow to travel and retail businesses, as well as the restaurant industry. Companies in these sectors have suffered major revenue losses, as well as lackluster performance in the stock market.
The government has laid out plans to relax some restrictions aimed at curbing the spread of COVID-19, such as allowing restaurants to serve alcohol and permitting vaccinated people to travel, from this autumn. (NikkeiAsia)
Worldwide Vaccinations By Continent
September 28, 2021
WORLDWIDE COVID-19: BY THE NUMBERS
–FROM JOHNS HOPKINS CSSE–
From Johns Hopkins

CSSE,

the

Infection Rate World Graphic
A Final Note: The AAIE COVID-19 Briefing is provided to support your leadership for the school community you serve. We encourage you to use these resources in any way, shape or form that help you, your communications and toward furthering close relationships across your community. – The AAIE Board