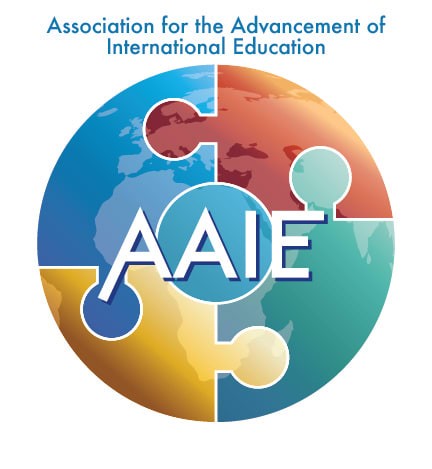 –MONDAY–
AAIE's COVID-19 BRIEFING
#135
Data and Ideas to Support Your Crisis Leadership
November 9, 2020
Is Pfizer's and BioNTech's Vaccine
the Start of the End of the Pandemic?
"Pfizer and partner BioNTech said Monday that their vaccine against Covid-19 was strongly effective, exceeding expectations with results that are likely to be met with cautious excitement — and relief — in the face of the global pandemic."
–STATnews
Quick Links for Busy People
–TODAY's BRIEFING HIGHLIGHTS–
50,766,136 Cases World-wide

(Johns Hopkins) (an increase of over 1,600,000 in three days)

THIS week's

CONVERSATIONS

The science of vaccine development is advancing– good news from Pfizer and the new technology for targeting the spike protein

T-Cells and longer-term immunity

A safety protocol to promote collective community purpose

Leadership discussions on going deeper with diversity and making sense of too much, too fast- with Homa and Will

A POEM TO CONSIDER
(On the Pfizer news)– "I've been in vaccine development for 35 years, I've seen some really good things. This is extraordinary. This really bodes well for us being able to get a handle on the epidemic and get us out of this situation."
–Dr. William Gruber, Pfizer VP for Vaccine Clinical Research
–THIS WEEK's CONVERSATIONS–
with International School Leaders from Around the World
WEDNESDAY
November 11
8:00AM EST
Raising Our Gaze: Engaging Trustees in Post-Pandemic Thinking
–with Richard Ulffers (IS Boston) and
Shelley Paul (Second Circle)

How might we prioritize generative governance, even as we wrangle the relentless that is now and to begin shaping our schools' "post-traumatic" strategy for growth?"
Inspired by the recent HBR article Growth After Trauma, with an intention to evolve strategic planning to a rolling, responsive approach, and the questions posed by Ariel Raz and Rich Boerner in a recent AAIE CONVERSATION, IS Boston designed its annual fall Board retreat with three interwoven aims:
Conduct a fidelity check and calibration of the current strategic plan




Provide an invitation and means to think broadly and boldly about what the school wants to be in the coming years

Create an experience of purposeful partnering between Trustees and senior leaders
A Note from IS Boston Headmaster, Richard Ulffers: During this year of leading a school in the middle of a pandemic, I am keenly aware of the need to be in the moment to handle various daily Covid related scenarios as they present themselves. Still, as the leader of the school I also wanted to remain forward thinking and to have the Board of Trustees engaged at a strategic level during the Board retreat. From my perspective as a Head of School, it is essential to keep our eyes on the horizon to ensure the long term sustainability of the school. Now, more than ever, our role as leaders calls for a vision of the future that imagines and prepares our schools emerging from this crisis ready to embrace our next strategic priorities.
PLEASE INVITE YOUR BOARD TO THE SESSION– we want trustees to be part of the AAIE community too.
THURSDAY
November 12
8:00AM EST
OUR WEEKLY CONVERSATION
SCHOOL HEADS AND SENIOR LEADERS AROUND THE WORLD #37
– hosted by Will Richardson
All international school senior leaders are welcome. A Weekly CONVERSATION between School Heads and Senior Leaders. Our discussions continue to be contemporary, important and a time we teach each other. Thanks to Will Richardson who has facilitated each Thursday since the very beginning.
THURSDAY
November 12
10:00AM EST
THE WEEKLY LATIN AMERICA CONVERSATION GOES GLOBAL #27
– hosted by Sonia Keller, (Tri-Association) and Dereck Rhoads (AASSA)
A focus on the dilemmas and innovative practices within the Latin America region. Yet everyone in the world is welcome to join the CONVERSATION.
FRIDAY
November 13
8:00AM EST
THE AAIE NEW SCHOOL PROJECT: Phase II
From Principles to Practice
– an unprecedented collaboration between international schools around the world.
Discussions Facilitated by
Will Richardson, Homa Tavangar and Kevin Bartlett
THIS COMING FRIDAY
Next week, we continue with Principle Five, and will kick off with comments and resources from this Principle's curation team (THANKS to Kili Lay and Ted Mockrish), before groups explore strategies for living the principle - the "how" of developing, centering and building wellness.
If you haven't already joined one of these sessions, please know the door is always open for the AAIE community to participate, and we encourage you to try to make a Friday 8 am EST meeting.
Many thanks to all who are contributing their time and talents each week!

NOTE: You can catch up, comment, and browse the curation Padlet, slide deck and more here: bit.ly/aaienshome (this is the AAIE New School Home Base - aaienshome).
THE SCIENCE OF COVID-19
CONTINUES TO EMERGE:
From T-Cells to the Pfizer Vaccine Trials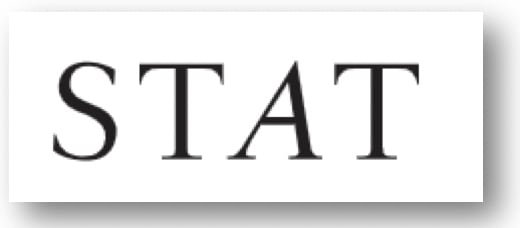 Pfizer's Coronavirus Vaccine is More than 90 Percent Effective in First Analysis
The early look at the ongoing trial provides a decisive initial glimpse of the real-world performance of one of the four coronavirus vaccines in the last stages of testing in the United States. It is the strongest signal yet that the unprecedented quest to develop a vaccine that could help bring the pandemic to an end might succeed, breaking every scientific speed record.
Four Reasons for Encouragement Based on Pfizer's Covid-19 Vaccine Results
We are likely to have multiple successful Covid-19 vaccines.
The Pfizer vaccine targets the spike protein, the knobby protrusion on the SARS-CoV-2 virus that allows the virus to attach to and invade human cells, initiating infection.

There have been at least theoretical concerns that this was the vaccine development equivalent of putting all our eggs in one basket. The interim Pfizer data suggests the basket is the right one. "There was always a discussion: Is the spike protein the right target? Well, now we know it's the right target," Dr. Anthony Fauci, director of the National Institute of Allergy and Infectious Diseases, told STAT on Monday. "So, it's not only immediate good news, it really is optimistic about what's going to roll out in the next several months with the other vaccines."
That forecast applies globally. All the vaccines being developed with the help of the Coalition for Epidemic Preparedness Innovations — which has been funding research and production with the aim of producing vaccine for worldwide distribution — target the spike protein. "We believe these interim results also increase the probability of success of other Covid-19 candidate vaccines which use a similar approach," CEPI CEO Richard Hatchett said in a statement.
This is terrific news for mRNA vaccines.
The two frontrunners in the race to develop Covid vaccines are Pfizer and Moderna; both use a new vaccine production technology known as mRNA. (Other manufacturers, including vaccines giant Sanofi, are developing mRNA vaccines, but they are not as far along in the work.)
Research has been underway for years on this innovative approach to make vaccines, but to date no mRNA vaccine has been brought to market. The platform offers huge promise, both in terms of how quickly a vaccine can be designed and how quickly batches can be made.
"So, it's not only immediate good news, it really is optimistic about what's going to roll out in the next several months with the other vaccines."
–Dr. Anthony Fauci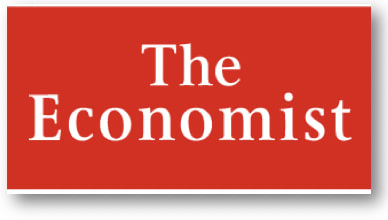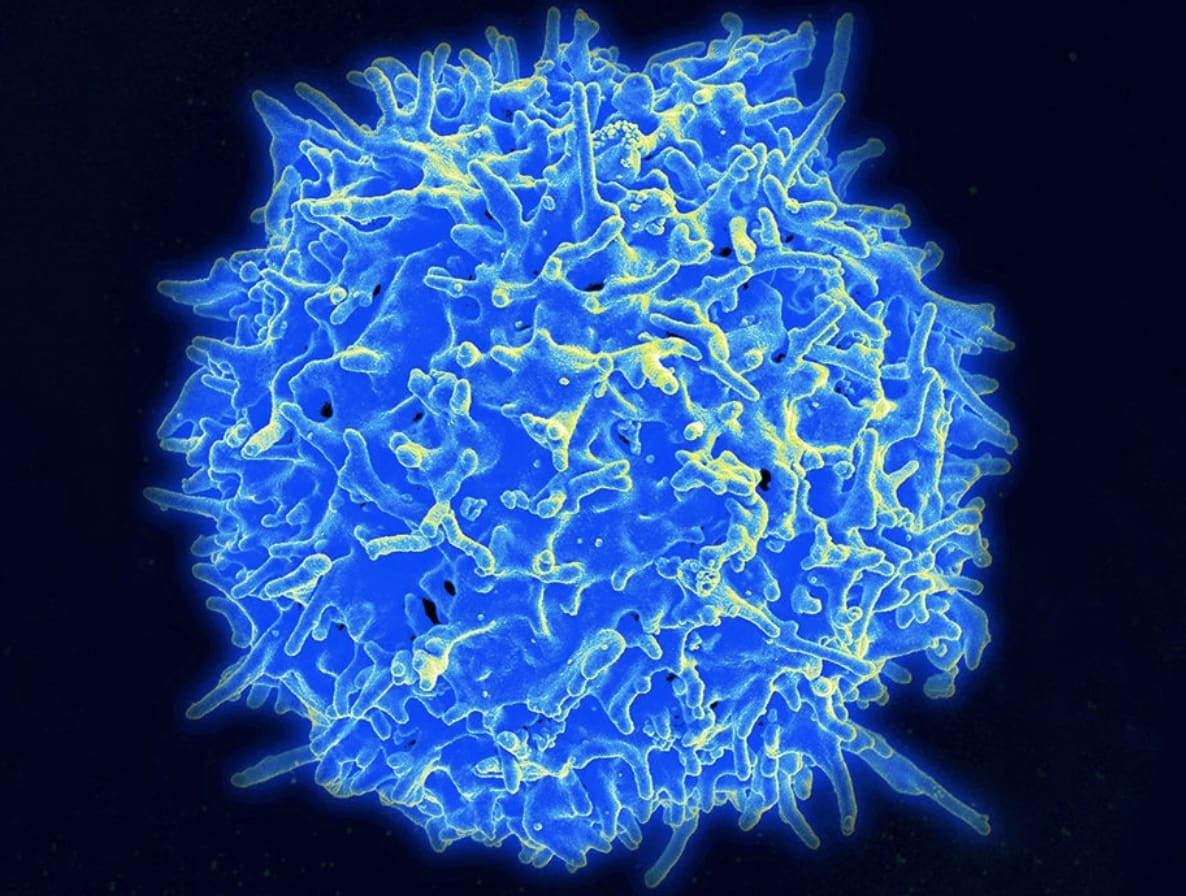 The T-cell Immune Response to Covid
Lasts at Least Six Months
Antibodies tell only part of the story about immunity. Another important actor is the t-cell (pictured above). Rather than attacking viruses directly, t-cells attack infected cells, to stop the virus reproducing. The balance of importance of the antibody and t-cell arms of the immune system varies with the illness in question. And, as far as this particular infection is concerned, although almost all patients who catch sars-cov-2 are thought to create t-cells in response, an understanding of their significance has been elusive.
In a paper just published as a preprint, but not yet peer reviewed, they say that six months after infection all of these patients, even those who had had only mild symptoms, or none at all, still had detectable levels of t-cells directed against the virus. Though their antibodies might have vanished, t-cells remained on the scene.

These findings bode well for the idea that t-cells offer long-term protection against reinfection, says Eleanor Riley, a professor of immunology at the University of Edinburgh. And Paul Moss, a hematologist at the University of Birmingham, says that his experience with other viruses leads him to expect the t-cell response will last many more months than the six it has persisted for so far. In Sars-cov-1, the name now given to the virus that caused the original Sars outbreak, in 2002-03, this form of cellular immunity was found to last in some people for over a decade. The long-lived nature of such t-cell responses fits in with the observation that, so far, reinfections seem rare.
Home Health Screening Protocol:
From the Commonwealth-Parkville School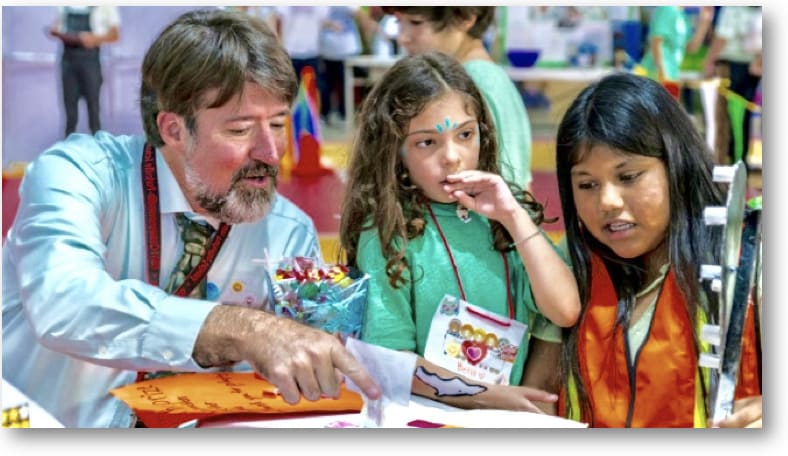 Rick Weinland, Head of School,
Commonwealth-Parkville School, San Juan, PR
EDITOR'S NOTE: Please do send on your updated safety plans and especially your work to keep all within your community safe through health screening and contact tracing protocols. If you have identification and contact tracing procedures, please send these on as well. We'll publish in support of international school leaders.
From Rick Weinland: A number of people asked about a Covid protocol/checklist in last week's online CONVERSATIONS. We know such protocols exist in most schools' roadmap documents in some form or other, but this is something we created to blend our self-screening expectations and CDC guidelines in a one-page document. We used it with our PK families prior to their first day on campus in mid-September, and will plan to do the same whenever Puerto Rico allows schools to open in Hybrid mode for K-12 students (whenever that may be!).
Our plan is to get updated parent signatures whenever we update the form (or whenever the CDC changes their recommendations – such as with their newer "close contact" definition). We will likely include a parent responsibility agreement with the new version as well.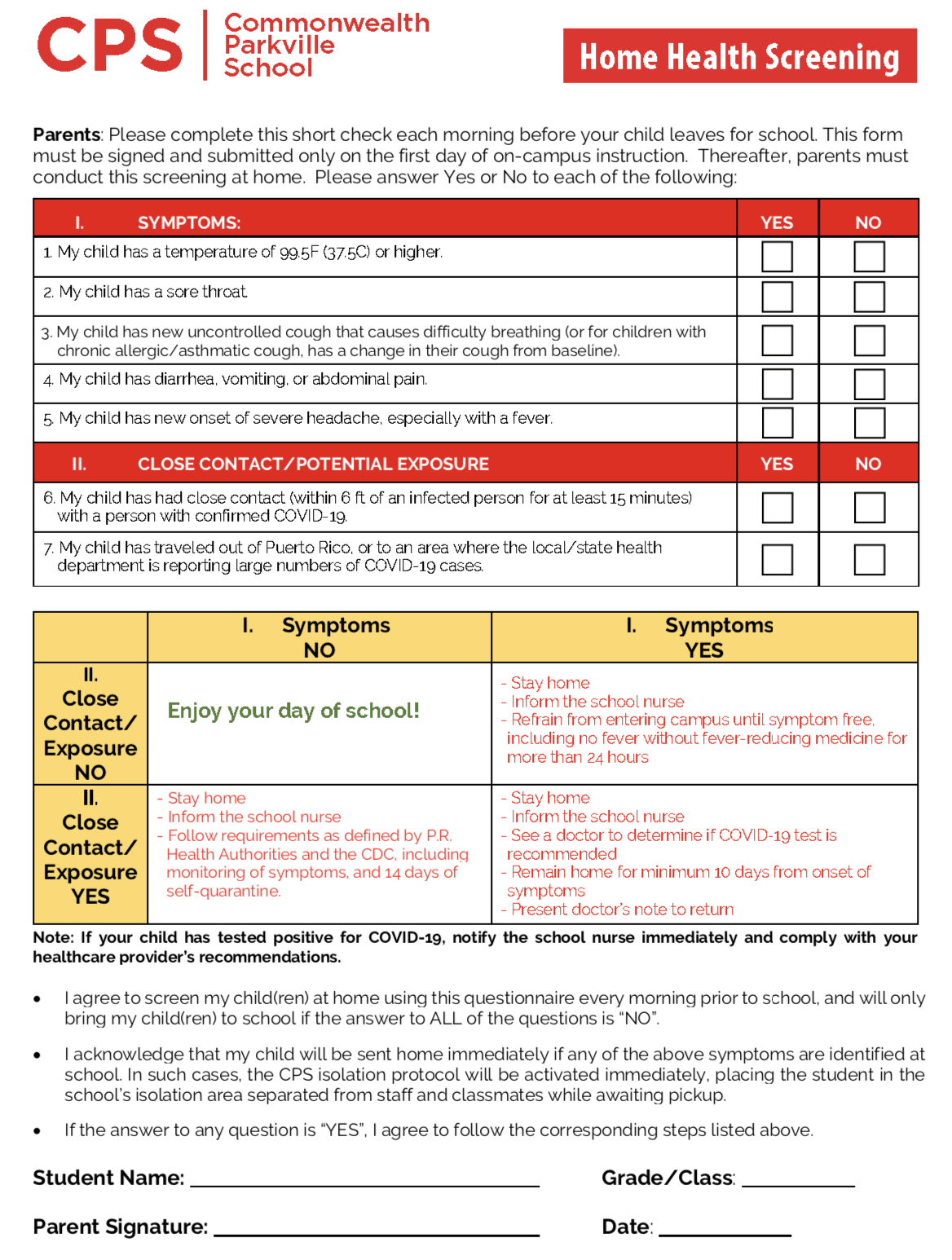 –TODAY's POEM TO CONSIDER–
A poem, just for you as a source of peace and reflection...
(thank you Bob Hetzel)
Why I Wake Early
Hello, sun in my face.
Hello, you who make the morning
and spread it over the fields
and into the faces of the tulips
and the nodding morning glories,
and into the windows of, even, the
miserable and the crotchety –

best preacher that ever was,
dear star, that just happens
to be where you are in the universe
to keep us from ever-darkness,
to ease us with warm touching,
to hold us in the great hands of light –
good morning, good morning, good morning.

Watch, now, how I start the day
in happiness, in kindness.
–Mary Oliver
TWO SESSIONS:
Deeper than Diversity and
Navigating a Mess of Unending Challenges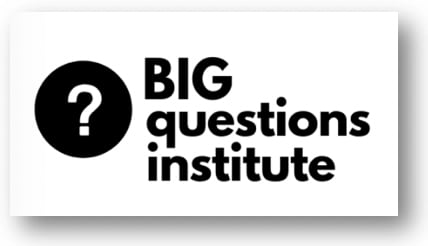 Session One: In the aftermath of the US election, racial disparity among voters stands out – and this clearly is not a challenge confined to the US. If perceptions and experiences vary so widely, what role do our schools play in bridging the empathy and perception gap across racial and cultural difference?
Session Two: Right now we're way-finding through too many new challenges at once to find and figure out maps for each one—if they even exist yet.
Deeper Than Diversity: Exploring Transformative Principles in the Quest for Racial Justice.
November 13 & 14, 2020 at 11 am – 1 pm EST: This is a chance to dive in to the big question:How can we reimagine justice, equity, diversity and inclusion in our schools?

In the aftermath of the US election, racial disparity among voters stands out – and this clearly is not a challenge confined to the US. If perceptions and experiences vary so widely, what role do our schools play in bridging the empathy and perception gap across racial and cultural difference? And since protests for justice erupted over the summer, how has the conversation evolved at your school? In this 2-day, four-hour workshop you'll learn some key principles, talking points, small steps, and school-wide strategies for embracing, not avoiding, the difficult conversations around differences. We will also explore how key terms like diversity and empathy are used generously in schools with little examination of the conditions necessary to bring either to full expression. In addition to building racial literacy, Homa Tavangar and Eric Dozier guide participants with live music, storytelling, and mindfulness to stimulate empathy and activate the imagination needed to transform our educational environments. AAIE members use code AAIE20 for 20% off registration.
Navigating a Mess of Unending Challenges: Five Questions to Get Us Unstuck And Make Things Better – Especially During the Pandemic.
A free webinar with Ela Ben-Ur of Olin College, formerly of IDEO. Two sessions: November 16, 2020 at 12 pm or 7 pm EST.

Right now we're wayfinding through too many new challenges at once to find and figure out maps for each one—if they even exist yet. But a common compass of five powerful questions drives many different existing practices, and how we all get unstuck—from STEM to SEL to staff meetings. What if we ask those more? Join pathbreaking designer and educator Ela Ben-Ur as she guides us through an effective strategy for working through obstacles, by recognizing how challenges could truly be recognized as normal, and people could consistently face them with courage, creativity, and collaboration.
(Note: After the free webinar on November 16, limited spots are available for an interactive deeper dive with Ela and the Big Questions Institute on December 7 & 9 at either 12 pm or 7 pm EST. Contact info@bigquestions.institute to secure a limited spot for the deeper design dive.)
–THE NEWS of COVID-19–
50,766,136
Cases Worldwide (Johns Hopkins CSSE)
A USA Weekend Record
Coronavirus infections in the U.S. set a record for the fourth straight day on Saturday, as cities and states introduced new restrictions to combat a new wave of cases. New cases rose by 127,399, according to data compiled by Johns Hopkins University. The cumulative total of reported cases in the U.S. is 9.95 million. The number of new cases has been on the rise since September. The number of hospitalizations has also been on the rise, and on Saturday neared 56,000, according to data from the Covid Tracking Project. The wave of new cases comes as states and cities bring back restrictions on movement, while also attempting to minimize the economic damage brought by widespread lockdowns. The surge is widespread across the U.S. (The Wall Street Journal)
Emergency Services in Russia Pushed to Limit
As the number of daily coronavirus cases in Russia surged to record highs in recent days—Saturday's tally reached almost 20,400 new cases—health-care workers and hospital authorities say the emergency-service system is being pushed to its limit because of a severe shortage of paramedics and doctors. Countrywide, a second wave of the pandemic has pushed Russia's infection numbers to more than 1.7 million, the fourth-highest in the world behind the U.S., India and Brazil. The fear now is that as emergency responders themselves fall sick and worsen the shortage, more lives will be lost. (The Wall Street Journal)
Serious Illnesses Across Europe- More than Ever Before
More Europeans are seriously ill with the coronavirus than ever before, new hospital data for 21 countries shows, surpassing the worst days in the spring and threatening to overwhelm stretched hospitals and exhausted medical workers. New lockdowns have not yet stemmed the current influx of patients, which has only accelerated since it began growing in September, according to official counts of current patients collected by The New York Times. More than twice as many people in Europe are hospitalized with Covid-19 as in the United States, adjusted for population. (The New York Times)
One Day After the Next in the USA
The United States registered more than 128,000 new coronavirus infections again, a third consecutive single-day record, as the runaway pandemic continued its spread across the American heartland and reached deep into Florida, Texas and other parts of the country. Illinois set a staggering record for the state of 11,790 confirmed and probable cases for the day, a much greater total than recorded Friday by more populous states such as California and New York. Arkansas, Kansas, Minnesota, Missouri and North Dakota also were among the states grappling with unprecedented cases of the coronavirus. (The Washington Post)
250,000 Infections at US Colleges (and likely undercounted)
A quarter of a million coronavirus infections have been reported at colleges and universities across the United States, according to a New York Times survey, as schools across the nation struggle to keep outbreaks in check. The bulk of the cases have occurred since students returned for the fall semester, with more than 38,000 new cases reported in the past two weeks alone. And the numbers are almost certainly an undercount. (The New York Times)
A Mutated COVID-19 Jumping from Minks to Humans
Back in September, Danish Prime Minister Mette Frederiksen laughed off a reporter's question about coronavirus infections in mink farms. Fast-forward to November, and Frederiksen's stance has radically changed. She's announced plans to kill Denmark's entire mink population -- which, at 17 million, outnumbers humans in the country by a factor of three. The news has caught the attention of health officials across the world after Frederiksen warned that certain strains of the coronavirus -- having apparently jumped from mink back into humans -- developed mutations that could undermine the efficacy of any vaccines. (Bloomberg News)
The Asia and Sub-Continent View
Globally, cases rose by 510,505 to 49.87 million on Saturday, according to Johns Hopkins data. Global deaths rose by 7,578 to 1.25 million.
Japan: Japan reported 1,329 new cases—the highest daily jump since Aug. 14, and topping 1,000 for a third consecutive day—as clusters have erupted in Hokkaido, Osaka and Aichi prefectures. On Saturday, Hokkaido, the country's northernmost island, raised its alert from 2 to 3 in the five-tier scale and asked restaurants and bars in entertainment districts to close at 10 p.m. for three weeks. Japan now has more than 107,000 cases and the death toll stands at 1,812.
India:
India's daily coronavirus cases rose by 45,674 taking its overall coronavirus tally to 8,507,754, data released by the country's health ministry showed. Three fourths of the new coronavirus infections are from the union territory of Delhi and nine states: Andhra Pradesh, Haryana, Karnataka, Kerala, Maharashtra, Rajasthan, Tamil Nadu, Uttar Pradesh and West Bengal. Deaths related to the disease jumped by 559 in the 24-hour period, bringing the total to 126,121.
China: Health authorities reported 28 new coronavirus cases Saturday, all of them imported.
South Korea: The country reported 143 new infections Sunday, bringing South Korea's count to 27,427. One person died, raising the death toll to 478. More than half of the new cases occurred in the Seoul metropolitan area, home to around half of South Korea's 52 million people.
Australia: No new cases of locally acquired coronavirus were recorded in New South Wales and Victoria, Australia's two most populous states. New South Wales said it had detected three more infections among returned travelers in hotel quarantine. Victoria said it will relax some restrictions, including allowing restaurants, pubs and cafes to have up to 40 customers indoors and 70 outdoors. (Wall Street Journal)
France, Germany Set New Highs for Daily Coronavirus Cases-
The Europe Report
After a full week of its second lockdown to slow the spread of the coronavirus, France reported a record number of new infections, suggesting the country still must wait to see the impact of the stricter measures. France recorded more than 60,000 new cases Friday, a number that health authorities said could in fact be higher because of difficulties in aggregating all of the day's statistics. The seven-day average number of new cases in France rose 12% from a week earlier, slower than the 41% growth a week earlier. The number of deaths, a lagging indicator, continued to rise. In hospitals, 405 people died of Covid-19 in the 24 hours ended 2 p.m. Friday, pushing the seven-day average number of daily deaths up 59% from a week earlier.
Germany reported 23,300 new coronavirus cases Friday, a new daily record and the second straight day the tally surpassed 20,000. The government's disease-control center, the Robert Koch Institute, on Saturday said the effects of a four-week partial lockdown that took effect on Monday would be seen two to three weeks after the restrictions began. Thousands of people convened in the eastern city of Leipzig to protest the government's coronavirus policies, after a court ruled against the city's efforts to block the demonstrations.
The situation in hard-hit Belgium has stabilized. The seven-day average for new hospital admissions inched up 1% Friday, while the number of patients discharged remained higher than new admissions.
In the Netherlands, the situation is improving. The average number of new hospital admissions for the three days ended Friday dropped to 188.7 from a high for the second wave of 278 on Oct. 29.
The U.K. on Saturday barred non-British nationals arriving from Denmark, after health authorities there reported widespread outbreaks of coronavirus in mink farms, and the spreading of a variant strain of the virus to local communities. British nationals will be required to quarantine with their families until 14 days after they were last in Denmark. British data continued to show early signs that growth of new Covid-19 infections has slowed. The daily average of U.K. cases in the seven days until Friday was an average 22,392, down 1.3% on a week earlier. (Wall Street Journal)
–The STATS–
TODAY's TOTAL
GLOBAL CASES:
Johns Hopkins– 50,766,136
WHO–4
GLOBAL DEATHS (WHO):
Today–1,254,567
Three Days Ago–1,231,017
EVOLUTION OF-GLOBAL CASES (WHO):
Today–50,266,033
Three Days Ago–
48,534,508
NEW CASES (WHO):
677,806
–Tracking the Virus Around the World–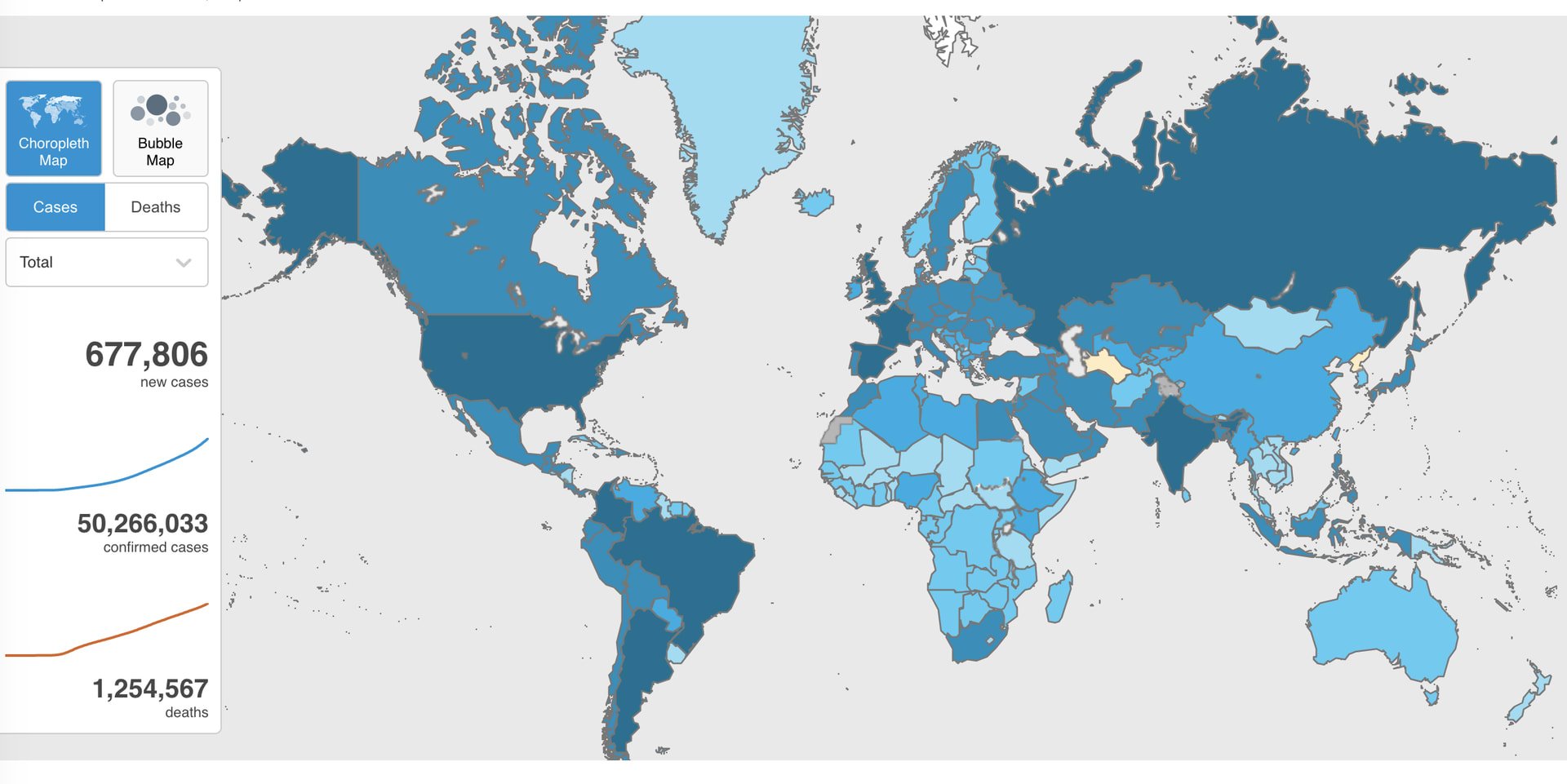 –FROM JOHNS HOPKINS CSSE–
The Cultures of Dignity Resources for Supporting
Social-Emotional Wellness
From Cultures of Dignity

,

For the Social-Emotional Tiny Guides from Rosalind Wiseman and Charlie Kuhn– a gift to our AAIE community– resources with no fee but plenty of insight.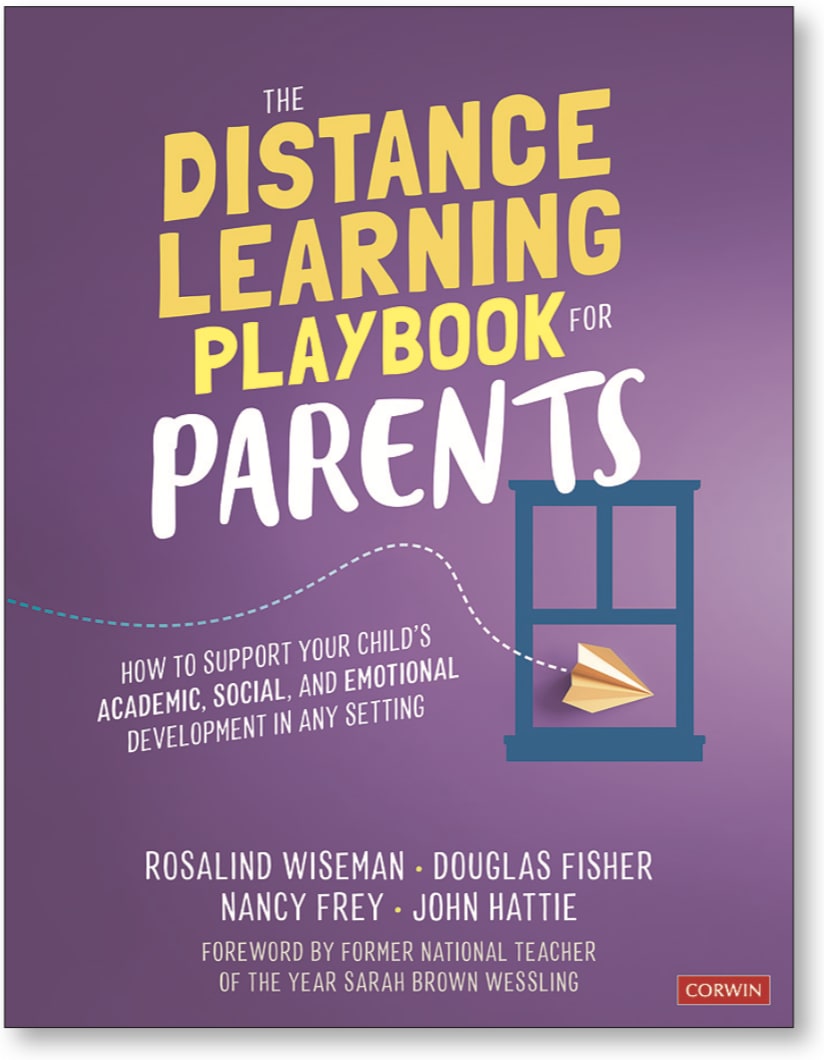 Rosalind Wiseman's newest book:

"Distance Learning Playbook for Parents–How to Support Your Child′s Academic, Social, and Emotional Development in Any Setting
A Final Note: The AAIE COVID-19 Briefing is provided to support your leadership for the school community you serve. We encourage you to use these resources in any way, shape or form that helps you, your communications and toward furthering close relationships across your community. – The AAIE Board