ASSOCIATION for the ADVANCEMENT of INTERNATIONAL EDUCATION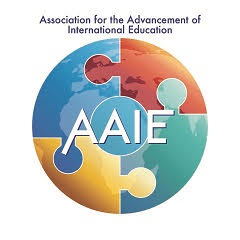 OUR MISSION
A global community that connects diverse people, ideas and resources, AAIE helps international educators lead with vision, wisdom, courage and integrity.
F3
Friday's Five Ideas for the Future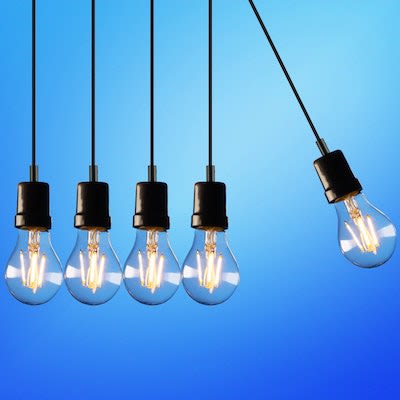 Leading in Uncertain Times
January 8, 2021
Welcome to this week's Friday Five (F3). We hope you had a good break and returned rested and ready for the challenges that may lie ahead. Never had there been a greater need for us to take time away, recharge our batteries, and slow down to take stock of the things that are dear to us. Now, as schools reopen and we are back to work, we must remember to continue to take care of ourselves as we work together to make it to the other side of these difficult times. With a new year comes new hope. With our eyes on the future, let us take what we have learned this past year and begin to plan for what our schools will look like post-pandemic. More and more we hear that most do not want to return to what was "normal", as perhaps that normal wasn't really working. As you begin this new year, consider what lessons you have learned - and take those lessons with you as we build a new kind of school for the future.
We will continue to send the weekly F3 Newsletter and will also extend the conversation in LinkedIn. Please join us and share articles and ideas with us as we learn from each other globally.
Your Board of Trustees and Mark
A Gentle Reminder
AAIE recently announced that nominations are being accepted for 2021 AAIE Member Awards. Please use this link to learn more about each award and download the nomination form. You may also use the following links to download nomination forms.
Please note that all submissions must be received no later than January 21, 2021. Please contact Gerri-Ann at gerri-ann@aaie.org with any questions or concerns.
WORTH A THOUGHT
"Leadership is not a person or a position. It is a complex moral relationship between people based on trust, obligation, commitment, emotion, and a shared vision of the good."
- Joanne Ciulla
Now on to Friday's Five...
Design of Hiring Algorithms Can Double Diversity in Firms
We know that algorithms can outperform humans across an expanding range of settings, from medical diagnoses and image recognition to crime prediction. In this Fast Company article, Danielle Li asks, "Can an algorithm actively seek out job applicants it knows less about, in order to continuously improve our understanding of which candidates will be a good fit?"
Gender Equity Is Not Zero Sum
To make progress toward gender equity, men need to be involved. But zero-sum bias often deters men from engaging in the conversation because it fuels the belief that men must sacrifice their resources or stature for women to earn a place at the table. In this Harvard Business Review article, Katica Roy, David G. Smith and W. Brad Johnson discuss how organizations can take specific actions to overcome the zero-sum bias among male employees and move the needle on matters of gender equity.
Perfectly Confident: How to Calibrate Your Decisions Wisely
Many people think that fooling themselves into being more confident will improve their performance and outcomes. After all, we see confidence precede good performance all the time. But as Don Moore states in his new book Perfectly Confident: How to Calibrate Your Decisions Wisely, he has found little evidence that simply being more confident actually helps you. In this Next Big Idea Club post, Don Moore, Professor of Management of Organizations at the University of California at Berkeley, shares five key insights from his new book. (Many thanks to Dr. Bob Hetzel for the article)
Plan For 2021 Using The Uncertainty Matrix
More so than perhaps any year since 1945, 2021 brings both great hope and tremendous challenge. For businesses looking to turn the corner even as the worst of COVID ravages both societies and industries, it is imperative to plan for change – how to deal with the behavior shifts wrought by the crisis, how competitive dynamics have altered, and how new opportunities have opened up. In this Forbes article, author Stephen Wunker discusses the Uncertainty Matrix, a powerful tool to separate out facts and questions into four distinct groups, each of which should be addressed in its own manner.
Research: Women Are Better Leaders During a Crisis
There has been a lot said about how women have done a better job leading during the Covid-19 crisis than men. In this Harvard Business Review article, Jack Zenger and Joseph Folkman argue that the gap between men and women in the pandemic is even larger than previously measured, possibly indicating that women tend to perform better in a crisis. In fact, women were rated more positively on 13 of the 19 competencies that comprise overall leadership effectiveness in the authors' assessment.
WORTH A READ
"A word after a word after a word is power." – Margaret Atwood
Just as we are sensitive to the challenges of the coronavirus concerns - F3 will only focus on leadership learning and we'll ensure you receive our every-other-day coronavirus update as a separate publication.
To sign up for this newsletter
Please opt-in so that we remain in touch with the future and each other.
Contact Us
Mailing Address: AAIE PO Box 3496 Princeton, NJ 08543-3496
Physical Address: AAIE 15 Roszel Road Princeton NJ 08540

Phone: +1 609-716-7441
or +1 609-452-0990
Cell: +1 970-488-9416
www.aaie.org
© 2020 AAIE
If you received this email in error, you may unsubscribe from this list.