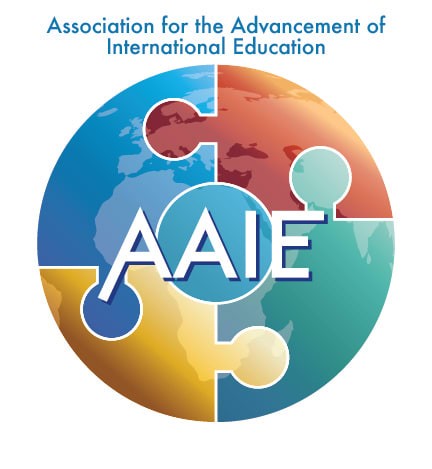 –WEDNESDAY–
AAIE's COVID-19 BRIEFING
#133
Data and Ideas to Support Your Crisis Leadership
November 4, 2020
–Today's Briefing Highlights–
–QUICK LINKS FOR BUSY PEOPLE–
AAIE's ONLINE CONVERSATIONS ARCHIVE
AAIE's SIX-QUESTION SURVEY RESULTS ON SCHOOL REOPENING
AAIE MEMBERSHIP FOR 2020-21
THE WORLD HEALTH ORGANIZATION DASHBOARD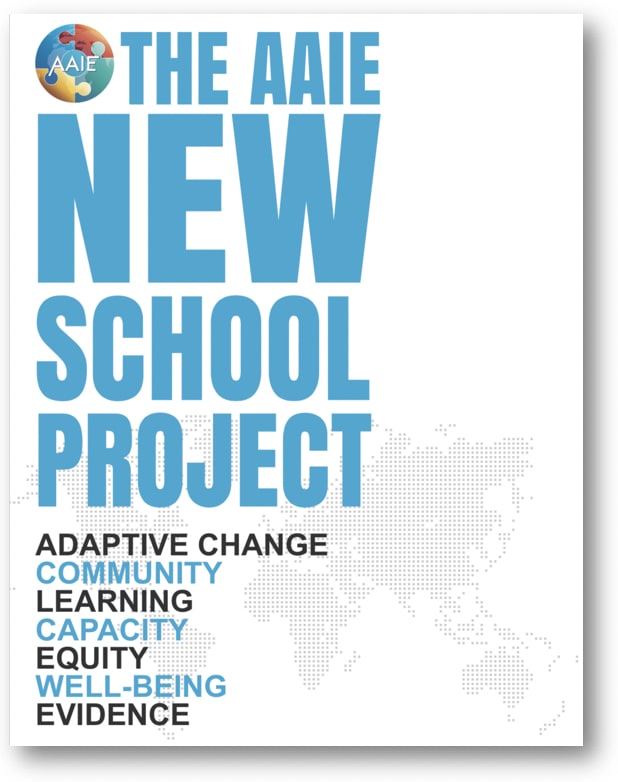 THE SEVEN PRINCIPLES FOR THE
NEW SCHOOL PROJECT
Our Phase II discussions now move from principles to practice. Please join the CONVERSATION– moving from the driving ideas into everyday action.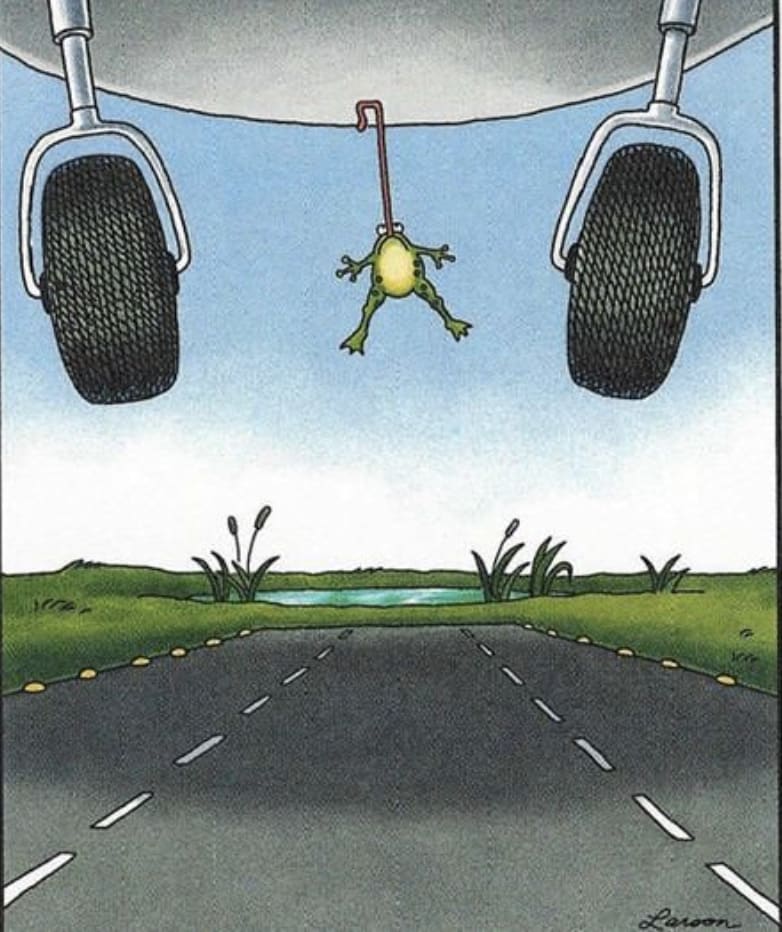 AAIE school leaders– Hang in there!
THIS WEEK'S
LEADERSHIP CONVERSATIONS
with International School Leaders Around the World
THURSDAY
November 5
08:00AM EST
SCHOOL HEADS AND SENIOR LEADERS AROUND THE WORLD #36
Our Weekly Conversation
– hosted by Will Richardson
Weekly Learning as a Community– All international school senior leaders are welcome. A Weekly CONVERSATION between School Heads and Senior Leaders. Our discussions continue to be contemporary, important and a time we teach each other.
Thanks to Will Richardson who has facilitated our Thursday CONVERSATIONS, since the very beginning.
THURSDAY
November 5
10:00AM EST
All Worldwide Schools Welcome
THE WEEKLY LATIN AMERICA CONVERSATION GOES GLOBAL #26
– hosted by Sonia Keller
(Tri-Association) and Dereck Rhoads (AASSA)
Innovation Academy (IA): Student-Centered Learning
Online or In Person

Join us from around the world on November 5, 2020 at 10:00 a.m (Eastern Time, US) for a one-hour "Kick Off" Panel Presentation to learn:
The value of having your students participate in the online IA program hosted through the American School in Lima, Peru (FDR)

How your school might start/improve IA type programs at your own school

And about upcoming professional learning opportunities for your teachers to extend IA concepts (interdisciplinary, real-world, project/problem based approaches) in their own teaching as well as collaboration with colleagues.
Meet the Panel:
Kerry Jacobson: Kerry is the Superintendent of the American School in Lima, Peru (FDR) and a strong advocate and supporter of both the IA Online and the Innovation Academy at the American School in Lima, Peru.
Michael Adams: Michael is Superintendent of the American School Foundation of Monterrey, Mexico. Michael has seen first hand the impact of the IA, having observed IA classes at FDR as a part of a past AdvancED accreditation visit. He has supported student participation in the IA and collaborated with FDR.
Corey Topf: Corey is the Director of the IA Online and the founder of the Innovation Academy at the American School in Lima, Peru (FDR).
More about the Innovation Academy (IA):
In the fall of 2012, a small group of teachers and administrators took the research-based practices from John Hattie, John Medina, Tony Wagner and others and began designing a program that they would have loved if they were still in school. After months of planning, iterating and talking with students and parents, the Innovation Academy (IA) was finally ready to launch in August of 2013 with the first pilot group of 15 juniors. Since that time, the IA has continued to grow. In the summer of 2020, FDR and ASFM held a collaborative IA online with students participating from around the globe. What students value most in the IA is the autonomy they have over their learning, the authentic projects they create, and the deep relationships and learning they enjoy with their IA cohort and IA mentor.
FRIDAY
November 6
8:00AM EST
THE AAIE NEW SCHOOL PROJECT: Phase II
From Principles to Practice
– an unprecedented collaboration between international schools around the world.
Discussions Facilitated by
Will Richardson, Homa Tavangar and Kevin Bartlett
THIS WEEK: We take on The Principle: Well-being
"WE CO-CREATE A CULTURE THAT NURTURES THE INTELLECTUAL, SOCIAL, EMOTIONAL, PHYSICAL, SPIRITUAL, ENVIRONMENTAL, AND WELL-BEING OCCUPATIONAL WELL-BEING OF ALL COMMUNITY MEMBERS."
A SUMMARY OF FRIDAY'S
NEW SCHOOL PROJECT SESSION:
(With thanks to our curators Dana Watts and Shelley Paul)
Principle Two, Week Two
CAPACITY: We develop the capacity in our people to implement high quality and sustainable solutions in a time of rapid and unmitigated change
This past Friday we shared strategies for 'living' this principle. As usual, the conversations were 'deep and wide', as we unpacked the challenges of capacity building in depth and drew on a range of perspectives, sources and voices. Among other things, conversations focused on ways to build the capacity of all 'our people', mining for the gems of capacity in all stakeholders.
NOTE: You can catch up, comment, and browse the curation Padlet, slide deck and more here: bit.ly/aaienshome (this is the AAIE New School Home Base - aaienshome).
–REMEMBERING DR. BURT FOX–
–by A/OS Director Emeritus, Dr. Keith Miller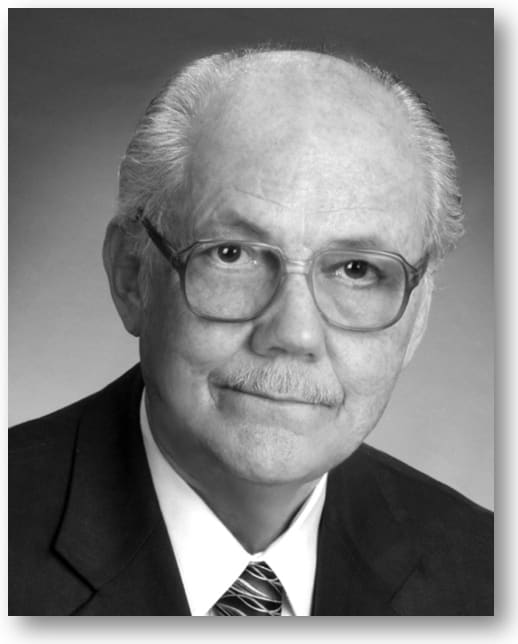 In Memory of Dr. Burt Fox
"Burt had a big heart, although you would never know about it from him. He personified the old middle eastern wisdom " Do good and throw it in the sea." Those few of us who were close to him occasionally became aware of his enormous generosity, usually because the recipients of it spilled the beans."
How sad the passing of one of the great leaders in international education, and our dear friend. I know what a pivotal role he played in your lives, and I send you my condolences. I, too, feel the pain of his leaving, as he was my mentor and friend as well, going back to about 1970 (50 years!!). At that time, I was an assistant high school principal at the American School of Guatemala when he ran one of his early IRC workshops at our school. I immediately respected him (who didn't?) and later, when I became director, always offered our school to host to the IRC conferences because they were so good and all our teachers could attend. I also realized that he was a superb role model with much to teach a fledgling school administrator. Then, when I joined the Office of Overseas Schools, Ernie Mannino asked Burt to accompany me on my first trip to the region and show me the ropes. I couldn't have had a better tutor those two weeks, and thus began "a beautiful friendship."
So, our beloved Burt Fox has finished his work, leaving all who knew him sad, yes, but much the richer, with beautiful memories and gratitude that he graced our lives. Burt had so many outstanding qualities.
He was extremely competent: running the Karl C. Parrish School and the Interregional Center and company schools in Latin America, carrying out complex eduction missions around the world for the Department of State, putting on large conferences, making professional level videos for education organizations, preparing instructional materials for the Overseas Schools Advisory Council, and conducting smaller events such as organizing a harbor cruise for conference guests or arranging an intimate dinner for the keynote speakers.
He always got it right, no matter how big or small the task. And that is why the legendary Ernie Mannino partnered with him on important projects and why so many international school educators were eager to participate in any project he ran.
Burt had a big heart, although you would never know about it from him. He personified the old middle eastern wisdom " Do good and throw it in the sea." Those few of us who were close to him occasionally became aware of his enormous generosity, usually because the recipients of it spilled the beans. I am certain that we know only a fraction of his whole body of good works.
Burt had class. He dressed like an English gentleman with his carefully trimmed mustache and hair, tailored blazers and slacks, elegant shirts and ties, and always his beloved Church's brogue shoes. He knew how to order fine food and wine, although one of his favorite libations was the more pedestrian rum and coke (without ice), many of which we consumed together over the years. His real class, however, was the way he treated people. The respect he received was in response to the respect he gave to everyone.
Burt had strength of character, a toughness. One of the first things you noticed about him was that his nose was a little pushed over, from an earlier life as a boxer. As an aside, he maintained an interest in boxing in Columbia, training and sponsoring many young boxers from the barrios (some of his good deeds involved the many lives he improved through this support of these kids, which included seeing that they completed their secondary school education). Because Burt was a perfectionist, he demanded high performance from everyone and could be critical if the occasion warranted.
On a personal note, I came to have a deep respect for and friendship with Burt. I enjoyed collaborating with him on myriad projects and always looked forward to long conversations with him about politics, ideas, events, friends and life generally whenever our paths crossed. We had a special tradition, going to Catholic mass whenever we were in the same town on Sunday. He was deeply religious and I am an agnostic, so it was a slightly puzzling practice. But I very much enjoyed those church visitations……all except one, One Sunday in 1995, Burt and I found ourselves at a conference in Accra, Ghana (Burt did quite a bit of work in Africa). That Sunday, the Catholic Church was celebrating the 17th anniversary of Pope John Paul II's ascendency to the papacy, with the Archbishop of Sub Saharan Africa officiating. What he didn't know was that these special celebrations in Ghana last all day. As the service droned in, I didn't say anything, although I may have looked at my watch a bit dramatically occasionally. I am happy to report that after about three hours my dear Catholic friend threw in the towel (as only a boxing trainer knew how to do) and suggested that we go back to the hotel for a rum and coke.
I kept in touch with Burt after he retired. Fortunately he was able to attend the 50th AAIE conference and receive accolades for his service, where of course we talked our way down memory lane, including my de rigueur "complaint" about the Accra service. Two years ago, Kay and I visited him in Tuscaloosa. He could no longer see and was living in a retirement community with an assistant, but he had not lost a step and was the same competent, goodhearted, strong, classy man that he always was. In customary fashion he took extremely good care of us, paying attention to the smallest details and presiding over a most delightful lunch and conversation. Of course he ordered up rum and cokes, without ice, and we chatted long into the afternoon. Somewhere around the coffee, the waitress slipped up on a detail and Burt, as he was wont to do, called her on it, much as a teacher might correct a student. Then as we left the table, I noticed that in addition to signing the check (no tipping allowed at the retirement community), he left a twenty dollar bill under the plate.
Burt was a man for the ages. No one has contributed more to the international education community. No one has done more to enhance the education of children around the world. He was one of the extraordinary, few people who really made a difference. His was a life well lived. I was blessed to be part of it, and I am happy to report that he did not go gentle into that good night.
–INTERNATIONAL SCHOOL ACCREDITATION, ICAISA and AAIE–
Importance of the New School Project
–By Bonnie J. Ricci, Executive Director, ICAISA
To explain the alphabet-soup title, let me lead with the lede: the International Council Advancing Independent School Accreditation (ICAISA) enthusiastically applauds the recent work of international school leaders within the Association for the Advancement of International Education (AAIE) community who have capitalized on the urgency of the COVID moment to co-create a set of Principles as part of a New School Project (NSP).
These New School Project Principles form the foundation for a collective commitment from AAIE member schools - a commitment to redesign the nature of schools and schooling. With intentionality and persistence, these leaders have used this moment to assert that change must happen if our schools are to thrive in this new world. A close read of the Principles will illustrate how international schools of the future will experience fundamental shifts to pedagogy, facilities, equity, community, and even governance. The time for change is now, and, thanks to the work of school leaders at AAIE, the roadmap for change has been created.
The K-12 accreditation community has walked alongside these AAIE school leaders on this change journey. As the Executive Director of ICAISA, I have been fortunate to participate in the numerous weekly virtual meetings that resulted in the development of the Principles referenced above. That same community is now working to bring these Principles to life by curating resources to support those who are leading the cultural changes that must occur in order for schools to fully live into these Principles. In essence, we are now moving from theory to practice. Participating in this New School Project has both affirmed and strengthened the work we do at ICAISA to "have a transformative impact on the independent school landscape by advancing accreditation globally" (ICAISA Vision).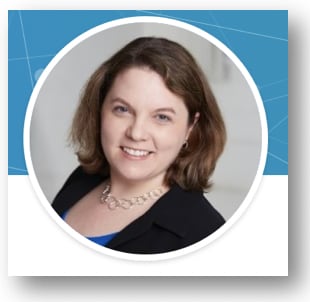 Dr. Bonnie Ricci, Executive Director, ICAISA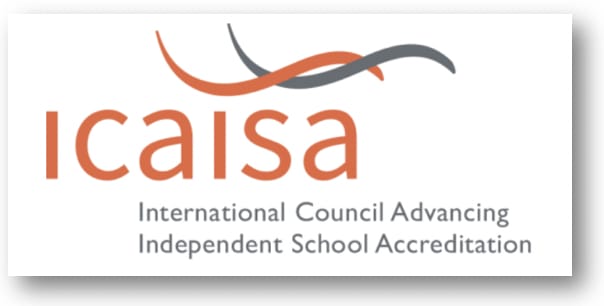 "There is significant alignment between the specific Principles espoused by the AAIE community of international school leaders and the tenets of effective independent school accreditation."
ORIENTED TOWARDS THE FUTURE
There is significant alignment between the specific Principles espoused by the AAIE community of international school leaders and the tenets of effective independent school accreditation. To start, both approaches are appropriately oriented towards the future. The NSP Capacity Principle asserts that "We develop the capacity in our people to develop and implement high quality and sustainable solutions in a time of rapid and unmitigated change." Acknowledging the rapid and unmitigated changes we are facing is wise. Adopting an intentional orientation towards the future is not only recommended, it is also essential to securing your place in our collective educational future. To persist in an endless status quo state is to render your organization obsolete.
ICAISA has also embraced this purposeful orientation to the future. We positioned this orientation within our core value of continuous improvement. The explanatory text for this ICAISA Core Value affirms that "We believe that our practices are always evolving and we commit to a process of continuous improvement in order to remain relevant in a changing world."
Furthermore, in the ICAISA recognition process (whereby ICAISA reviews the accreditation programs of ICAISA members and issues recognition status to those who meet the rigorous standards) accrediting associations must strengthen their capacity for assessing the strategic landscape. Specifically, associations must show evidence of "an ongoing process that enables association leaders to assess the evolving educational, environmental, financial, cultural, and other strategic landscapes, and the needs of member schools" (ICAISA Essential Capacity #2).
This requirement ensures that accrediting associations that are recognized by ICAISA have embedded in their organizations an orientation towards the future, a desire to assess the trends coming down the pike, and a willingness to consider how their accreditation practices might evolve to support schools that are navigating these significant changes.
EMPOWERING THE LEARNER
In addition to being oriented towards the future, both ICAISA and the New School Project are empowering the role of the learner. References to centering the student can be found in ubiquitous educational phrases including learner outcomes, portrait of a graduate, student voice and choice, and student agency. The NSP Principles relate directly to this shift of the teacher away from the 'sage on the stage' to the 'learner-in-chief.' The NSP Learning Principle states, "We ensure dynamic, engaging, impactful, and joyful learning experiences owned and driven by learners." When curriculum is designed solely around content the learner becomes secondary. This NSP Principle flips this notion on its head to require that the student experience guide the teaching and learning methods and practices. This approach to centering the student experience was further reinforced by New York Times columnist Thomas Friedman as he argued that "the most critical role for K-12 educators, therefore, will be to equip young people with the curiosity and passion to be lifelong learners who feel ownership over their education" (Friedman, 2020, p.A22).
STUDENT WELL-BEING
Putting the student at the center is also happening within accreditation. One example of this is the focus on the well-being of students within a school community. It is widely held that students learn most effectively when they are supported by a community that takes active steps to ensure their health, safety, and well-being. One of the ICAISA Core Standards states that "the school ensures that it provides appropriate care, support, and protection of all students, including attention to their health, safety, and well-being" (ICAISA Core Standard #27). ICAISA has held several webinars for its members on this topic featuring experts including Lynn Lyons, LICSW, an internationally recognized anxiety treatment expert, as well as Nicky Sloss and Jo McLean, well-being professionals supporting independent schools in New South Wales, Australia through the Association of Independent Schools of New South Wales (AISNSW). Clearly, the New School Project Principles and the work of ICAISA similarly cement the link between student well-being and a thriving and sustainable school community.
EVIDENCE AND DATA
Often described as families, international schools are vibrant communities that thrive on connection, inclusivity, and belonging. It is easy to find stories from schools that highlight these values. While these stories can provide substantive evidence of a school's culture, it is not enough to rely solely on anecdotes to measure the strength of a community and its culture. A methodical collection and analysis of data must be a part of the assessment process. Associations that are part of ICAISA must show evidence of effective data collection and use. This is monitored through the ICAISA Criteria for Effective Independent School Accreditation Practices. In particular, the accreditation standards used by associations must align with ICAISA Criterion #13 which states that "the standards require a school to provide evidence of a thoughtful process, respectful of its mission, for informed decision-making that draws on data (both internal and external) about student learning."
Alignment with Criterion #14 is also essential: "the standards require a school to demonstrate that its educational programs, instructional practices, and institutional culture are informed by relevant research regarding how students learn and the knowledge and capacities they will need to lead purposeful and constructive lives." The collection of data coupled with a pedagogy built on relevant research ensure that a school is accurately assessing its progress in all areas, but most notably, in student achievement and outcomes. Standardized tests have traditionally been used as the primary measure of academic progress. Fortunately, the education field has evolved to recognize that no single assessment tool is sufficient; schools must embrace a variety of tools in their measurement of student progress.
The school leaders of AAIE recognize this shift and have underscored its importance by classifying it as one of the seven Principles. The NSP Evidence Principle states that "We reject over-dependence on narrow methods of assessment. All learners and schools must have the opportunity to demonstrate progress using rich and diverse data and methods."
While the global pandemic has upended life as we knew it, the educational community has risen to these COVID challenges with alacrity and tenacity. Many education thought leaders are using this unique opportunity to envision and predict the emergence of new models of schools and schooling. Accreditors are defining and assessing school quality based not only on an understanding of the global shifts brought about by COVID, but also on influences from shifting demographics, advances in technologies, and deeper insight into the science of how we learn. These innovative conversations are also happening at the school level, specifically within independent and international schools across the globe. The New School Project Principles created by school leaders within the Association for the Advancement of International Education provide reassurance that the K-12 education sector has fully embraced this opportunity to rethink, revision, and reimagine. Thankfully, today's students will benefit directly from these seismic shifts in schools.
Citations and Links:
AAIE New School Project Principles
Friedman, Thomas L. "After the Pandemic, a Revolution in Education and Work Awaits."New York Times, 21 October 2020, p.A22.
–TODAY's POEM TO CONSIDER–
A poem, just for you as a source of peace and reflection...
"ARKED"
An hour before dawn, in virus time, just as the mind begins to
compose, he wakes with a nightmare so scary that I don't feel
comfortable sleeping in my bed. So I haul him up the ladder to
ours, and to be fair, I haul her too. They are too heavy to haul – too
long to rock – but when sleepy, they can be coerced. He sleeps
bare, as smooth as a stone, and as still. She clutches soft things,
green blanket etcetera, and wears felted pajamas, so I think the
world can Velcro to her. She sleeps as if running, her arms spread
like a javelin. Their father diagonals a leg across the bed like a log
beneath their feet, small boy, taller girl. I close the trapdoor. So
there: we four. Arked. The world, or whatever it is, washes around
us.
–by Elisabeth McKetta
–THE NEWS of COVID-19–
47,902,287
Cases Worldwide (Johns Hopkins CSSE)
A Strain on Intensive Care Services
Surging coronavirus cases across Europe and North America are filling intensive-care beds, straining hospitals and prompting some to warn of critical shortages, as the global pandemic takes a worrying turn. Hospitalizations skyrocketed in more than a dozen countries in Europe, with admissions soaring beyond the peak reached last spring in a swath from Austria to Portugal. In the U.S., where new daily cases topped a record 92,000 Friday, hospitalization rates have climbed 12% over the past month, with more than one in six inpatients in South Dakota having the coronavirus, government data show. (Bloomberg News)
The Coronavirus Taskforce at Odds with Politics–
An Aggressive Approach Needed
A top White House coronavirus adviser sounded alarms Monday about a new and deadly phase in the health crisis, pleading with top administration officials for "much more aggressive action," even as President Trump continues to assure rally-goers the nation is "rounding the turn" on the pandemic. "We are entering the most concerning and most deadly phase of this pandemic … leading to increasing mortality," said the Nov. 2 report from Deborah Birx, coordinator of the White House coronavirus task force. "This is not about lockdowns — It hasn't been about lockdowns since March or April. It's about an aggressive balanced approach that is not being implemented." (The Washington Post)
Still No Notion on Source of the Virus
On a cold weekend in mid-February, when the world still harbored false hope that the new coronavirus could be contained, a World Health Organization team arrived in Beijing to study the outbreak and investigate a critical question: How did the virus jump from animals to humans? Nine months and more than 1.1 million deaths later, there is still no transparent, independent investigation into the source of the virus. Notoriously allergic to outside scrutiny, China has impeded the effort, while leaders of the World Health Organization, if privately frustrated, have largely ceded control, even as the Trump administration has fumed. Read the whole thing. (The New York Times)
COVID-19 Takes Over Cell RNA
A typical virus replaces less than one per cent of the software in the cells it infects. With sars-CoV-2, virologist Benjamin tenOever says, about sixty per cent of the RNA in an infected cell is of viral origin—'which is the highest I've ever seen. Polio comes close.' (The New Yorker)
COVID-19 Induces Long-lasting Cellular Immunity
Coronavirus induces strong and long-lasting cellular immunity after infection, new research shows, suggesting people are unlikely to quickly catch the disease again and increasing the chance vaccines will be effective. "Our study is the first in the world to show robust cellular immunity remains at six months after infection in individuals who experienced either mild/moderate or asymptomatic Covid-19," said Professor Paul Moss of the University of Birmingham. Mr. Moss heads the UK Coronavirus Immunology Consortium that studied 100 UK healthcare workers who were infected early in the Covid-19 pandemic. The findings, which have not yet been peer-reviewed, are an encouraging sign for the development of vaccines that aim to induce immunity without causing disease, the researchers said. (Financial Times)
The Only Thing We'll Say About the American Election
Americans went to the polls Tuesday under the shadow of a resurging pandemic, with an alarming increase in cases nationwide and the number of people hospitalized with COVID-19 reaching record highs in a growing number of states. While daily infections were rising in all but three states, the surge was most pronounced in the Midwest and Southwest. Missouri, Oklahoma, Iowa, Indiana, Nebraska, North Dakota and New Mexico all reported record high hospitalizations this week. Nebraska's largest hospitals started limiting elective surgeries and looked to bring in nurses from other states to cope with the surge. Hospital officials in Iowa and Missouri warned bed capacity could soon be overwhelmed. (AP News)
The Virus in New York City, February 2020
The virus that causes Covid-19 was present in New York City weeks before the first confirmed case of the disease, infecting more than 1.7 million New Yorkers and killing them at a rate 10 times greater than flu, a new research paper has shown. Researchers have discovered antibodies to the virus in samples from February as part of a study of more than 10,000 plasma samples conducted at Mount Sinai, the New York-based hospital system, and published in a peer-reviewed paper in the science journal Nature on Tuesday. New York — whose initial response to the virus was hampered by a lack of access to tests — identified its first confirmed case on March 1. But the study suggested it could have been circulating in early February. (Financial Times, Nature)
Swedish Government Warns of a Grim Winter
Swedes face a new wave of restrictions after daily coronavirus cases hit a record, with the government warning of a grim winter ahead. Prime Minister Stefan Mr. Löfven, speaking to reporters on Tuesday, said his country is facing a "very serious situation" that requires tougher measures if the virus is to be fought back. The resurgence of Covid-19 across Europe has caught the region off guard after a summer that left many countries assuming they'd brought the virus under control. But as citizens grew complacent and temperatures dropped, the pandemic has returned with a vengeance. Mr. Löfven warned that the latest development is putting Sweden's health-care system under pressure, as more intensive care beds get filled. (National Post, Bloomberg News)
–The STATS–
TODAY's TOTAL
GLOBAL CASES:
Johns Hopkins– 47,902,287
WHO–47,362,304
GLOBAL DEATHS (WHO):
Today–1,211,986
Two Days Ago–1,198,569
EVOLUTION OF-GLOBAL CASES (WHO):
Today–47,362,304
Two Days Ago–
46,403,652
NEW CASES (WHO):
436,068
–Tracking the Virus Around the World–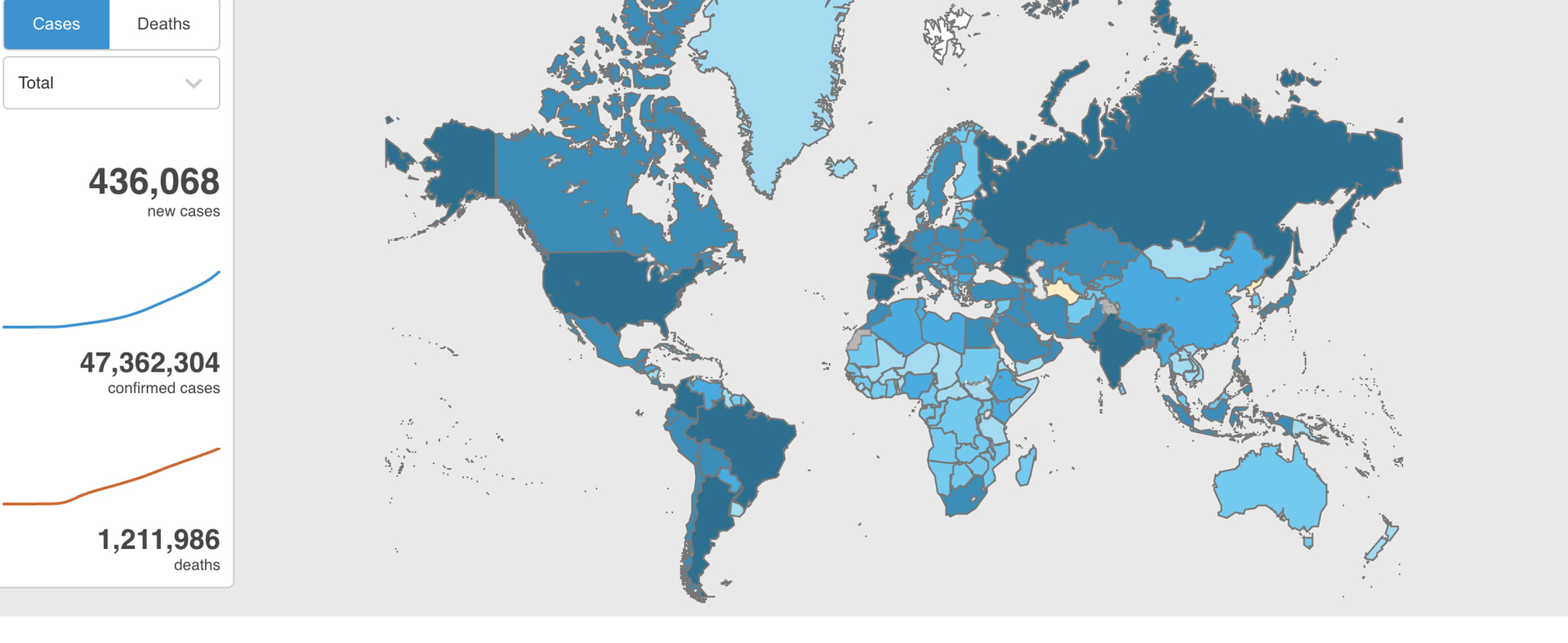 –FROM JOHNS HOPKINS CSSE–
The Cultures of Dignity Resources for Supporting
Social-Emotional Wellness
From Cultures of Dignity

,

For the Social-Emotional Tiny Guides from Rosalind Wiseman and Charlie Kuhn– a gift to our AAIE community– resources with no fee but plenty of insight.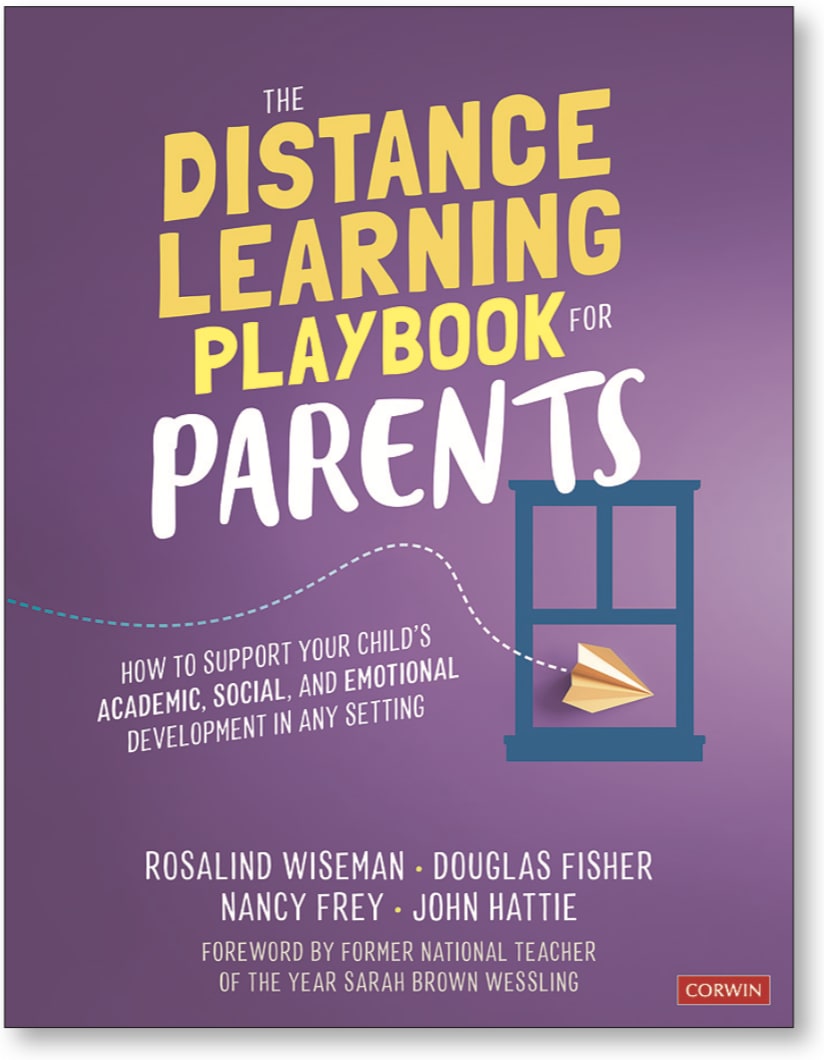 Rosalind Wiseman's newest book:

"Distance Learning Playbook for Parents–How to Support Your Child′s Academic, Social, and Emotional Development in Any Setting
A Final Note: The AAIE COVID-19 Briefing is provided to support your leadership for the school community you serve. We encourage you to use these resources in any way, shape or form that helps you, your communications and toward furthering close relationships across your community. – The AAIE Board