ASSOCIATION for the ADVANCEMENT of INTERNATIONAL EDUCATION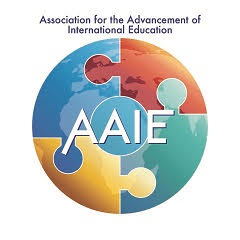 OUR MISSION
A global community that connects diverse people, ideas and resources, AAIE helps international educators lead with vision, wisdom, courage and integrity.
F3
Friday's Five Ideas for the Future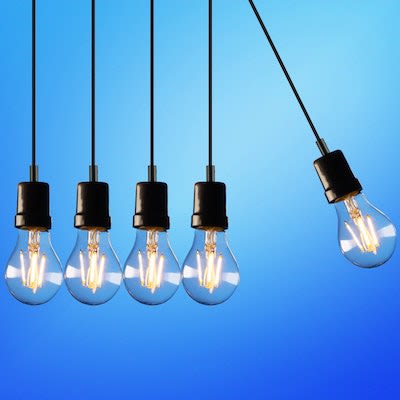 Leading in Uncertain Times
October 16, 2020
Welcome to this week's Friday Five (F3). The number one phrase for 2020 could well be, "Well I did not see that one coming" (followed by a close second, "you are on mute"). As leaders, we often have to make difficult decisions that will affect our stakeholders in both positive and negative ways, so this week we are taking a closer look at problem solving and making these difficult decisions. We are often faced with situations that require careful navigation, and this has never been more true than in times of crisis when familiar structures have been stripped away. So how do we, as leaders, deal with the most unexpected problems while supporting our teams? From tapping into the collective intelligence of our communities to embracing imperfection and ambiguity - these articles offer some creative solutions.
We will continue to send the weekly F3 Newsletter and will also extend the conversation in LinkedIn. Please join us and share articles and ideas with us as we learn from each other globally.
Your Board of Trustees and Mark
WORTH A THOUGHT
"Simply by changing your own behavior, you gain at least some influence over the problem".
- Douglas Stone
Now on to Friday's Five...
A Framework for Leaders Facing Difficult Decisions

Many decision-making frameworks aim to help leaders use objective information to mitigate bias, operate under time pressure, or leverage data. But these frameworks tend to fall short when it comes to decisions based on subjective information sources that suggest conflicting courses of action. And most complex decisions fall into this category. In this Harvard Business Review article Eric Pliner, discusses how leaders can move forward with confidence that the decisions they make reflect the best possible balance among their different principles.
Don't Have Work Friends
Are we supposed to have friends at work? Why do we refuse to embrace the people we spend the majority of our day with? In this At the Table Podcast Patrick Lencioni and team discuss work and friendship. They argue that we should not have "work friends" but embrace our coworkers as real friends.
Difficult Conversations: The Art and Science of Working Together

Around the world our divisive tribal tendencies are putting us at risk.
In this Daily Good article Kern Beare summaries the framework for finding common ground and healing our divide. He looks at a new set of survival strategies that counter the instinctual fight, flee, or freeze survival drive reaction that difficult conversations often trigger. These instincts developed early in our evolution are completely inappropriate for responding to the challenges of today, when the most important survival skill is cooperation. For these challenges, we need a new set of survival strategies.
Six Problem-Solving Mindsets for Very Uncertain Times

In this McKinsey Quarterly, Charles Conn and Robert McLean discuss how great problem solvers are made, not born. These leaders learn to adopt a particularly open and curious mindset, and adhere to a systematic process for cracking even the most inscrutable problems. They are terrific problem solvers under any conditions, and when conditions of uncertainty are at their peak, they're at their brilliant best. The article dives into how the best problem solvers crack the code providing six mutually reinforcing approaches underlying their success.
Feel-Good Messaging Won't Always Motivate Your Employees

The idea that your actions at work contribute to the betterment of society is an inspiring one. Employees want to see themselves as good people and work on behalf of organizations that positively contribute to the world. Consequently, when their actions advance a prosocial cause, they may work harder, for longer hours, and even for less compensation. But is this the best way to motivate them? In this Harvard Business Review article, Matthew Amengual and Evan Apfelbaum ask, "Is it better to motivate employees by inspiring them with a sense of prosocial purpose, or by communicating more humdrum but genuine-feeling reasons to change their behavior?"
PROGRAM SPOTLIGHT
Leadership Mentoring and Coaching Program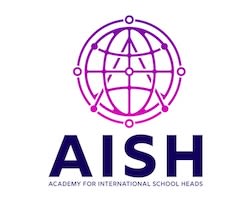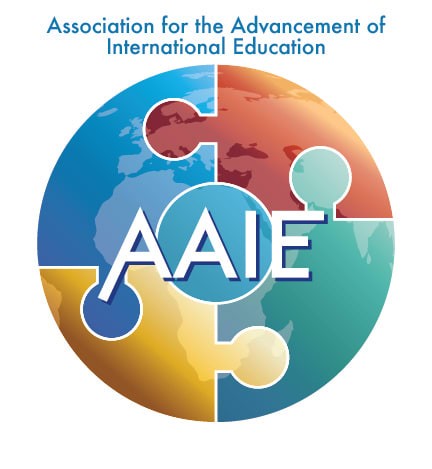 AISH/AAIE Leadership Mentoring and Coaching Program
Never in our lifetime has school leadership been more in the spotlight. Over the past months you have redefined the tenets of strategic thinking, tactical flexibility, innovation, creative problem-solving and the agility to pivot from one set of plans to the next as new urgencies arrive each day. You've done all this with your teams and community in the span of eight months. And certainly there have been days you wondered if you could please anyone in the midst of unrelenting perspectives and opinions across stakeholders.
Learning more about and enhancing your leadership skills is entirely proactive and liberating too. Knowing you are seeking to continuously improve cements your confidence to take on the challenges that are more daunting than ever before.

The AISH and AAIE Mentoring and Coaching Program is for any international school leader who wishes to be mentored, who is either fresh to the profession or seasoned with years of experience. Becoming a mentor to a colleague is rich in professional learning too. On both sides of the mentee or mentor equation, the time together increases accountability to your own effectiveness, giving focus to high-performance leadership and defining blind spots in your perspective and skill sets. Seeking a mentor or agreeing to mentor a colleague is to model people development – and it begins with you. Deciding to place yourself in a professional mentoring setting is to model humility as a learner and leader with the resolve to do what it takes to keep getting better. We hope you will get involved and we'll support you in the process.
WORTH A READ
"So many books, so little time." - Frank Zappa
Just as we are sensitive to the challenges of the coronavirus concerns - F3 will only focus on leadership learning and we'll ensure you receive our every-other-day coronavirus update as a separate publication.
To sign up for this newsletter
Please opt-in so that we remain in touch with the future and each other.
Contact Us
Mailing Address: AAIE PO Box 3496 Princeton, NJ 08543-3496
Physical Address: AAIE 15 Roszel Road Princeton NJ 08540

Phone: +1 609-716-7441
or +1 609-452-0990
Cell: +1 970-488-9416
www.aaie.org
© 2020 AAIE
If you received this email in error, you may unsubscribe from this list.