ASSOCIATION for the ADVANCEMENT of INTERNATIONAL EDUCATION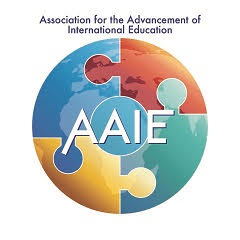 OUR MISSION
A global community that connects diverse people, ideas and resources, AAIE helps international educators lead with vision, wisdom, courage and integrity.
F3
Friday's Five Ideas for the Future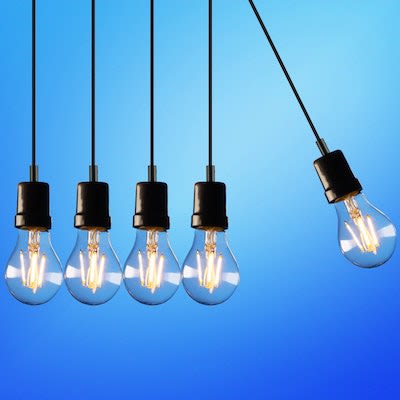 Leading in Uncertain Times
November 19, 2021
Welcome to this week's Friday Five (F3). Next week many of us will be celebrating Thanksgiving, either in the US or in our new homes around the globe. We will take time to pause, give thanks, and spend time with our families. With this in mind, we thought it might be useful for our readers to have a look at some leadership techniques for handling difficult conversation - which work both for the boardroom and the dining room. We have also included some tips on negotiation techniques, which may also come in handy.
This week we are also very happy to share with you the most recent edition of InterEd Journal - Fall 2021. With 43 pages of conversations and research from leaders around the world, you will most certainly want to schedule some time to read and learn from this insightful AAIE resource.
We will continue to send the weekly F3 Newsletter and will also extend the conversation on our LinkedIn Company page. Please join us and share articles and ideas with us as we learn from each other globally.
Your Board of Trustees and Laura
WORTH A CONVERSATION
"In the best conversations, you don't even remember what you talked about, only how it felt. It felt like we were in some place your body can't visit, some place with no ceiling and no walls and no floor and no instruments"
― John Green, Turtles All the Way Down
AAIE will take a short break from both the Global Conversation and the Latin America Conversation on Thursday, NOV 25 ... we look forward to seeing you on Thursday, Dec 2
OUR WEEKLY GLOBAL LEADERSHIP CONVERSATION
Thursdays at 8:00AM EST with Will Richardson
Our international school leadership CONVERSATIONS are the place where we take on the dilemmas of leading our school community through a global pandemic. ALL SENIOR LEADERS ARE INVITED - We need all voices and more perspectives as we take on the too many dilemmas together.
Next session DECEMBER 2 at 8:00AM EST
LATIN AMERICA HEAD OF SCHOOL CONVERSATION
Thursdays at 10:00AM EST with Sonia Keller, Michael Adams, and Dereck Rhoads. Facilitated by Homa Tavangar or Will Richardson
The unique leadership context of Latin America provides the context for crisis leadership and school sustainability CONVERSATIONS.
Next session DECEMBER 2, 2021 at 10:00AM EST
AAIE 2022 Virtual International Leadership CONVERSATION
Humans of AAIE 2022
To Lead Into the Future With Vision, Wisdom, Courage, and Integrity
AAIE invites you to join our upcoming Virtual International Leadership CONVERSATION: Humans of AAIE: Curators of Care – February 2022. Join us to hear from subject matter experts who help us grapple with our leadership challenges. We will also hear voices from within our own community alongside student voices, all sharing their leadership stories and wisdom. As has been our custom, through CONVERSATIONS, we work together to generate collaborative ideas, explore innovations, and discuss what keeps us up at night. The powerful lessons of the past help us determine what we carry forward into our future.
WORTH A THOUGHT
"A leader takes people where they want to go. A great leader takes people where they don't necessarily want to go, but ought to be." - Rosalynn Carter
Now on to Friday's Five...
These Strategies Will Help You Influence How Decisions Get Made
From the boardroom to the dinner table, negotiators who understand the most common decision rules (majority rule, chair-decides and unanimity/consensus) and know how to navigate each, can drive more favorable outcomes and increase their influence beyond their formal authority or power. In this Harvard Business Review piece, Robert C. Bordone and Daniel Doktori offer best practices gleaned from decades teaching law students and advising business leaders, government officials, and non-profit executives.
How to Attract Top Tech Talent

It's tough to hire good talent right now - and that's especially true when it comes to employees with technical skills, who are in particularly high demand. While this article focuses on hiring technology talent, the techniques and suggestions are applicable across all talent pools. To fill these roles at a time when highly-skilled people have many opportunities, seek to broaden the funnel of potential candidates by thinking harder about what skills are truly essential (and which are trainable), and by making your company more appealing to potential workers. In this Harvard Business Review article, Jonathan Frick, KC George, and Julie Coffman offer three approaches to identify and attract top tech talent, regardless of your industry.
The Psychology Behind Meeting Overload
Bad meetings are the bane of the working world - and yet despite what appears to be an overwhelming consensus that they're often unnecessary and unproductive, many workplaces continue to struggle to avoid them. In this Harvard Business Review article, authors Ashley Whillans, Dave Feldman, and Damian Wisniewski discuss the psychological pitfalls that lead us to schedule and attend too many meetings, and share strategies to help employees, managers, and organizations overcome those challenges. While there's no way to completely eliminate the universal human biases that drive these tendencies, a greater awareness of the psychological factors at play can help us all work towards healthier communication norms, more-effective interactions, and cleaner calendars.
6 Strategies to Boost Retention Through the Great Resignation

There is a widening mismatch between the job environment employees want - and now expect - and the one their organizations have. This may explain why so many workers have been quitting their jobs and why companies are having trouble filling the millions of current openings across the U.S. economy. It also may hint at an immediate, though partial, remedy to the talent squeeze: reduce employee attrition by making your company a more attractive place to stay. In this Harvard Business Review article, authors Frank Breitling, Julia Dhar, Ruth Ebeling, and Deborah Lovich offer six ways to make your company attractive so that employees won't want to leave.
Don't Let Your Brain's Defense Mechanisms Thwart Effective Feedback
The human brain is highly protective, leading us to sense and respond to danger automatically. This is quite useful when the threat is real, but often we perceive more danger than there really is, and that can be debilitating. In this past Harvard Business Review article, we take a look back at the advice from James R. Detert and Ethan Burris, who take a look at how we can learn to challenge our automatic, often inaccurate, thought patterns and replace them with more realistic and productive interpretations. To show how this can work in an organizational setting, the authors explain common traps from the workplace and explain how people can use techniques to reframe their initial, automatic thoughts, and become much better at giving and receiving feedback productively.
WORTH A READ
"Once you have read a book you care about, some part of it is always with you."
- Louis L'Amour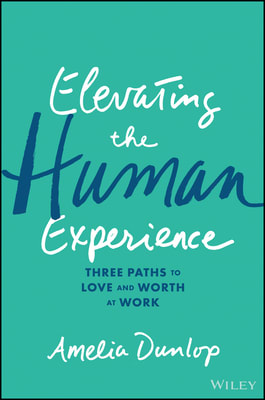 Elevating the Human Experience: Three Paths to Love and Worth at Work
by Amelia Dunlop
This book is for anyone who has felt the struggle to feel worthy at work, as well as for those who have no idea what it may feel like to struggle every day just to feel loved and worthy, but love people and lead people who do. It's a practical approach to elevating the human experience that will lead to important conversations about values and purpose, and ultimately, meaningful change.
Just as we are sensitive to the challenges of the coronavirus concerns - F3 will only focus on leadership learning and we'll ensure you receive our every-other-day coronavirus update as a separate publication.
To sign up for this newsletter
Please opt-in so that we remain in touch with the future and each other.
Contact Us
Mailing Address: AAIE PO Box 3496 Princeton, NJ 08543-3496
Physical Address: AAIE 15 Roszel Road Princeton NJ 08540

Phone: +1 609-716-7441
or +1 609-452-0990
Cell: +1 970-488-9416
www.aaie.org
© 2021 AAIE
If you received this email in error, you may unsubscribe from this list.