ASSOCIATION for the ADVANCEMENT of INTERNATIONAL EDUCATION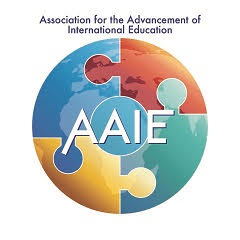 OUR MISSION
A global community that connects diverse people, ideas and resources, AAIE helps international educators lead with vision, wisdom, courage and integrity.
F3
Friday's Five Ideas for the Future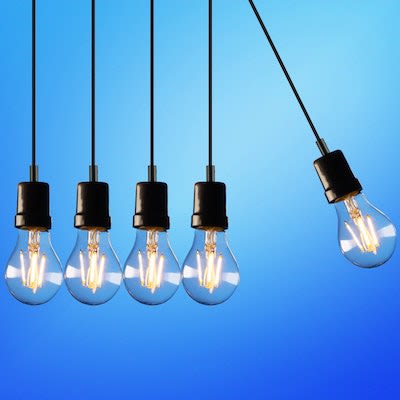 Leading in Uncertain Times
October 30, 2020
Welcome to this week's Friday Five (F3). It is understandable that people feel they are at a breaking point. The emotional toll as schools are forced to pivot from online learning - to hybrid learning - to onsite learning (sometimes all within the same week) is extremely high. At the same time, it often feels like the only conversations we have anymore are about COVID, with the occasional segue to politics. So how do we change the narrative? Maybe we can start by more often asking each other, "how are you?" and then "no REALLY, how are you?" A critical thing missing in our lives right now is social connection and the very conversations that once felt mundane like recounting your day and asking how you are feeling, sharing stories, and yes even laughing. As leaders, we need to embrace social connections and remember that now more than ever speaking about the mundane does indeed matter.
We will continue to send the weekly F3 Newsletter and will also extend the conversation in LinkedIn. Please join us and share articles and ideas with us as we learn from each other globally.
Your Board of Trustees and Mark
WORTH A THOUGHT
"Hoping for better times mustn't be a feeling but a doing something in the present".
- Vincent van Gogh to his brother, Theo, 22 July 1883
Now on to Friday's Five...
The Three Key Ingredients of Leadership You Need

To succeed, management and leadership must collaborate. In a time of accelerating disruption, the art and science of collaborating to enable change is more important than ever. In his Forbes article, Steve Denning describes the three sets of tools available to those aspiring to induce change: inspiration, information and power. Leaders need to master all three, if they are to be effective.
The Difference Between Feeling Safe and Being Safe

How is it that some people felt safe, despite the mortal danger nipping at their heels for all to see? In her The Atlantic story, Amanda Mull takes a look at this misperception as it has played out in homes and workplaces around the globe, and as regular people make good-faith efforts to grapple with the swiftly changing circumstances of life. Things that used to be safe such as visiting grandparents and attending a friend's wedding, are now potentially deadly. Things that used to be foreboding, such as the sight of many masked strangers in public, are now a source of comfort.
What Should Crisis Leadership Look Like?

For several months after the Boston Marathon bombing, researchers with the Harvard National Preparedness Leadership Initiative interviewed key participants. They wanted to know how, in a city famous for its political and law-enforcement rivalries, so many people had worked together so seamlessly, and how that kind of behavior might be encouraged in the future. In this article, Douglas Starr of The New Yorker discusses how the animal kingdom offers some unexpected guidance for how we might respond to the pandemic.
How the Best Leaders Answer "What Are We Here For?"

In a crisis, the possibility of failure feels close. This often drives leaders into command-and-control mode ... more-rigid schedules, tighter budgets, exaggerated targets, and hyperbolic promises. In her Harvard Business Review article, Margaret Heffernan argues that during a crisis of deep ambiguity and uncertainty, what's more important than the rhetorical demonstration of certainty is the formulation of a strong, shared sense of meaning. Leaders can't impose this from above. Their role is to become activists who convene people to explore and define that meaning together.
Write Down Your Team's Unwritten Rules

Every workplace has unwritten rules. In this Harvard Business Review article, Liz Fosslien and Mollie West Duffy offer the advice that during stressful times, it is good practice to write down the unstated cultural and emotional norms that exist within your team or company. They might have changed since you started working from home, or perhaps they've never been explicit to everyone. These seemingly small uncertainties can become major stressors. Combating them is crucial to helping everyone on your team feel secure and supported, especially in the current climate.
WORTH A READ
"Fairy tales are more than true: not because they tell us that dragons exist, but because they tell us that dragons can be beaten."
- Neil Gaiman, Coraline
Just as we are sensitive to the challenges of the coronavirus concerns - F3 will only focus on leadership learning and we'll ensure you receive our every-other-day coronavirus update as a separate publication.
To sign up for this newsletter
Please opt-in so that we remain in touch with the future and each other.
Contact Us
Mailing Address: AAIE PO Box 3496 Princeton, NJ 08543-3496
Physical Address: AAIE 15 Roszel Road Princeton NJ 08540

Phone: +1 609-716-7441
or +1 609-452-0990
Cell: +1 970-488-9416
www.aaie.org
© 2020 AAIE
If you received this email in error, you may unsubscribe from this list.