ASSOCIATION for the ADVANCEMENT of INTERNATIONAL EDUCATION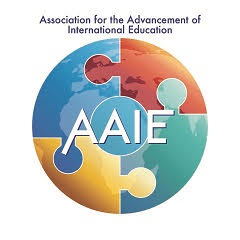 OUR MISSION
A global community that connects diverse people, ideas and resources, AAIE helps international educators lead with vision, wisdom, courage and integrity.
F3
Friday's Five Ideas for the Future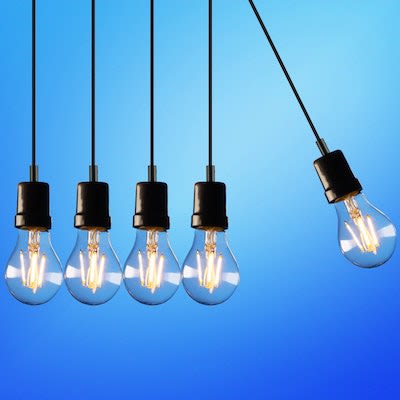 Leading in Uncertain Times
December 11, 2020
Welcome to this week's Friday Five (F3). This week we are writing our very last F3 of 2020. And while we are all relieved to put this year behind us, we know that as we enter 2021, we will be facing more obstacles ahead. However, let's take a moment to acknowledge how far we've come. There has never been a a more difficult year for school leaders, and yet here we are, still standing together at the end of it. We have reached this point through your support and by sharing stories and experiences from around the globe. This year has shown us how much we truly need each other. As we wind down 2020 we ask you, as a leader, to take this small reprieve, press pause, unplug, and take care of yourself. Not easy, we know, but necessary for your well-being. We will not send another F3 until the first week of 2021 - this is a time for you to be with your family, to relax and enjoy some well deserved quiet time. We will be there on the other side, and look forward to seeing you ... refreshed and ready for 2021 together.
We will continue to send the weekly F3 Newsletter and will also extend the conversation in LinkedIn. Please join us and share articles and ideas with us as we learn from each other globally.
Your Board of Trustees and Mark
WORTH A THOUGHT
"We humans have lost the wisdom of genuinely resting and relaxing. We worry too much. We don't allow our bodies to heal, and we don't allow our minds and hearts to heal."
- Thich Nhat Hanh
Now on to Friday's Five...
Don't Work on Vacation ... Seriously
As more and more employees shift to flexible work schedules, it's become increasingly common for people to work during time off. But new research shows that working on weekends or holidays can have a significant impact on intrinsic motivation, leading to both lower employee satisfaction rates and a lower quality work product. To combat this, Laura M. Giurge and Kaitlin Woolley suggest in this Harvard Business Review article, a simple but effective strategy for situations in which working during time off is unavoidable: by mentally reframing time off as "work time," you're likely to feel more motivated, find your work more meaningful, and put more effort into your work.
The Future is Not What it Used To Be: Thoughts on the Shape of the Next Normal
The coronavirus crisis is a world-changing event. For some organizations, near-term survival is the only agenda item. Others are peering through the fog of uncertainty, thinking about how to position themselves once the crisis has passed and things return to normal. The question is, 'What will normal look like?' While no one can say how long the crisis will last, what we find on the other side will not look like the normal of recent years. In this McKinsey & Company post, Kevin Sneader and Shubham Singhal present seven elements for business leaders to consider as they plan for the next normal.
Lessons in Uncertainty, Anxiety, and Resilience
In this Anxious Achiever podcast, Aarti Shahani shares how her teenage years were defined by the constant threat of her father being imprisoned or deported. She says she looks back on that time in her life as a "decade-long anxiety attack." She tells host Morra Aarons-Mele how she managed so much uncertainty during her father's legal battle and channeled her anxiety into productive work. Later, her anxiety also fueled her voracious drive for success as an immigrant rights activist, NPR business journalist, and author.
How I Approach the Toughest Decisions

In this Medium post, Former President Barack Obama discusses how, in just a few short weeks on the job, I had already realized that as every tough decision came down to a probability, then certainty was an impossibility - which could leave me encumbered by the sense that I could never get it quite right. So rather than let myself get paralyzed in the quest for a perfect solution, or succumb to the temptation to just go with my gut every time, I created a sound decision-making process - one where I really listened to the experts, followed the facts, considered my goals and weighed all of that against my principles. Then, no matter how things turned out, I would at least know I had done my level best with the information in front of me.
How to Actually Come Back from the Holidays Feeling Refreshed
All too often, the supposedly restful holiday break can become incredibly stressful. But it is possible to actually get what you want and need from the holidays. In this Harvard Business Review article, author Matt Plummer says to first figure out your natural tendencies: are you a total couch potato who wants to "just veg out" during the holidays? Or are you a "holiday humbug" who can't resist the urge to catch up on work? Are you the kind of person who works obsessively hard at enjoying the holidays — saying yes to every party invitation, cookie swap, and family event? Once you know what traps you fall into, figure out a plan for achieving balance. To feel truly restored, you need a chance to reflect, move your body, connect with love ones, and yes, maybe catch up on some important work.
AAIE is pleased to announce that nominations are now being accepted for 2021 AAIE Member Awards. Please use this link to learn more about each award and download the nomination form. You may also use the following links to download nomination forms.
Please note that all submissions must be received no later than January 15, 2021. Contact Gerri-Ann at gerri-ann@aaie.org with any questions or concerns.
WORTH A READ
"When someone tells me to 'just relax,' I wonder why they don't hand me a book?"
- Richelle E. Goodrich
Just as we are sensitive to the challenges of the coronavirus concerns - F3 will only focus on leadership learning and we'll ensure you receive our every-other-day coronavirus update as a separate publication.
To sign up for this newsletter
Please opt-in so that we remain in touch with the future and each other.
Contact Us
Mailing Address: AAIE PO Box 3496 Princeton, NJ 08543-3496
Physical Address: AAIE 15 Roszel Road Princeton NJ 08540

Phone: +1 609-716-7441
or +1 609-452-0990
Cell: +1 970-488-9416
www.aaie.org
© 2020 AAIE
If you received this email in error, you may unsubscribe from this list.