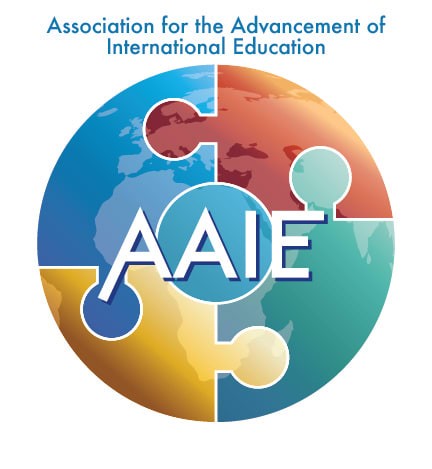 –MONDAY–
AAIE's COVID-19
BRIEFING #105
August 31, 2020
Highlights
25,325,617

Cases World-wide

(Johns Hopkins)

THIS Week's

CONVERSATIONS

!

Excellence in online learning– the GOA norms and rubrics this coming Wednesday

The small things count more than ever- from Ewan McIntosh

Head of School and Board Collaboration: A few worries and rewards from John Littleford

A fascinating tale of the pangolin

International School Hannover Region: The opening detail is in the table of contents!

Risk index reference tool

Covid-19 and your heart
Now an archive of 48 Reopening Plans and organizational guidelines
THIS WEEK'S LEADERSHIP CONVERSATIONS
with International School Leaders Around the World: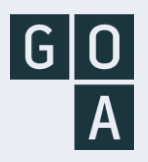 WEDNESDAY
September 2
08:00AM EDT
NORMS OF EXCELLENCE FOR ONLINE LEARNING
– with Michael Nachbar
and the GOA Team
"An "emergency" approach to online learning is no longer acceptable or sustainable. Schools need clarity and guidance in defining and designing for high-quality online learning."
The issue of quality is an important one. After several months of doing their best in a crisis, schools now face higher expectations from students, their families, and teachers about how to design, deliver, and support online learning. Defining what online learning should look like in terms of core elements like relationships, rigor, assessment, and the roles of students and teachers is the first step in ensuring learners have the best, most meaningful experience possible.
To support schools in getting clear on how to define and assess high-quality online learning, GOA has created five norms and five rubrics. We created these resources to set a clear standard for assessing online learning experiences and to provide educators and school leaders concrete, actionable ideas and strategies.
Michael Nachbar introduced the AAIE community to the norms and rubrics in June, and now rejoins our CONVERSATION to support our deeper learning about the implications for excellence in online learning for the young people and families we serve.
THURSDAY
September 3
08:00AM EDT
SCHOOL HEADS AND SENIOR LEADERS AROUND THE WORLD #27
Our Weekly Conversation
– hosted by Will Richardson
All international school senior leaders are welcome. A Weekly CONVERSATION between School Heads and Senior Leaders– #27. Our discussions continue to be contemporary, important and a time we teach each other.
With thanks to Will Richardson who has facilitated our Thursday CONVERSATIONS since the very beginning.
THURSDAY
September 3
10:00AM EDT
LATIN AMERICAN SCHOOL LEADERS– Our Weekly Conversation #17
– hosted by Sonia Keller (Tri-Association) and Dereck Rhoads (AASSA)
The weekly Thursday CONVERSATIONS between Latin America school heads and senior leaders resumes in collaboration with Tri-Association and AASSA. All are welcome to join the discussion and we will also include guest speakers, specific to the Latin America circumstance and needs. Our sessions, as before, are hosted by Sonia Keller and Dereck Rhoads.
Board/Head of School Collaboration:
The Stress Points and the Rewards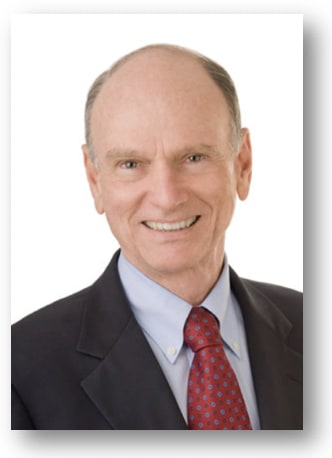 by John Littleford, Littleford and Associates
Today, heads of school are truly CEOs needing to take the lead in making key, sometimes life changing decisions affecting entire families. As they should be doing in normal times, boards still need now to turn over the reins of operational leadership to the head of school, however tempting it may be to step in and try to "help". Speed, accuracy, and being on point are going to be hallmarks of a good leader.
However, heads also must have the support of their boards and collaboration with not only the chair, but with the entire board. Heads need to use their political skills to draw out, use and celebrate the unique talents of board members who can assist heads with understanding the consequences of their decisions especially about the reopening of schools and the health protocols needed.
"Leadership is collaboration. It includes the ability to spot talent, mobilize that talent and praise and acknowledge it, whether it is found in the staff, board and/or other stakeholder groups."
Heads should also consider forming appropriate advisory groups or committees in order to tap into the expertise of parents and alumni for the sole purpose of helping the head evaluate new information, daily governmental changes of policy and updates on the virus. These are not permanent committees but short term advisory groups. This can be a delicate move as those who serve will need to understand that they do not make decisions; they only provide input.
Leadership is collaboration. It includes the ability to spot talent, mobilize that talent and praise and acknowledge it, whether it is found in the staff, board and/or other stakeholder groups. Leadership is also taking appropriate risks that ultimately will be the decision of the head/leader/CEO, and he or she will be held accountable.
Three governance themes worry this Consultant during the current crisis:
Heads who are acting without appropriate collaboration and consent from their boards.

Boards who are intruding too much in the planning for re-opening and creating a Pandora's box of opinions and inputs that the head cannot possibly use, satisfy or even hear as heads are currently operating on overload.

Failing to recognize that heads need nurturing, support, appreciation and understanding. Without that, leaders cannot function effectively and their personal health and family life will suffer.
I. Some Heads of School are Leading with Insufficient Board Collaboration or Consent
These heads are not only missing key information and input that could be useful but frankly are risking losing the support of the board politically. That in turn may result in individual board members undercutting the head by paying too much attention to parent and alumni complaints. In the worst case scenario, these heads may receive a poor evaluation leading to the non-renewal of their contracts.
Heads ARE or SHOULD be politicians. Let's face it, good manipulation, i.e., knowing how to listen, gain support and buy in before leading, is a good, not a bad thing. Heads who build personal relationships with every board member can then call on their support at a time of crisis. Good management of a board can take up to 40% of a head's time. Do not be surprised by that percentage. Unfortunately, too few heads make this investment of their time, and are even less likely to do so during this crisis.
Great school heads with long tenure can testify to that, but of course those heads tend also to have longer serving boards, longer serving chairs, and more institutional memory.
II. There Have Been even more Examples of Board Intrusion in this Pandemic
One of the key responsibilities of a board is legitimate fiscal oversight. In some current cases, however, board intrusion into operations and management has been so overreaching and knee jerk that boards can cause and are causing long-term damage to the financial health of their schools. Short-term oriented boards are tending to cut budgets, staff and programs even when there is a healthy surplus, rainy day fund or endowment.
Investors and owners of some for-profit schools are still pulling out of their schools as much money as they did prior to the pandemic. This is leaving their heads in the very difficult position of trying to offer excellence with budget cuts up to 25%. That is not possible. In these cases, short-term decisions will lead to long-term loss of reputation and enrollment. The investors and owners will have killed the golden goose.
III. Nurturing the Head Should be a Priority Now for Boards
Heads are under even more pressure these days and sacrificing their family life. They should know that their efforts are appreciated both in words, deeds and actions and rewarded through compensation. This is not a great time for head of school searches. This is a great time for heads to stay a year longer (or two) and for boards to stand by them.
Where a change at the top must occur, developing a very clear, written record of actions taken by both sides could be important. Both search committees and head candidates will be looking at why the head left. Otherwise rumors drive search decisions and that is unhealthy.
Keep in mind that 80% of all heads end up fired. And 80% of THOSE are fired in their first five years. Those statistics have NOT changed over many years now. The average tenure of international school heads is a little over three years and for US based school heads a little over 5 years. It is not a pretty picture. And it may get worse depending on how boards and heads collaborate in the months ahead and possibly even longer.
Don't Worry: I'll Be Out with an Umbrella
Editor's Note: Considering that 88.5% of schools in South America will open with distance learning and many European schools are opening with onsite learning, well...the educational and public health experiment continues. Ewan offers an important reminder, reminiscent of John Naisbitt's commentary of long ago (Megatrends), "High tech calls for high touch." From a distance learning perspective, what is the personal touch you are bringing to your school community?
–by Ewan McIntosh, NoTosh
It's not even a dozen words. But last night, on the eve of my daughters' return to school, the Head dropped me a note with these words, summing up what might be The Main Thing any leader should be considering at these crunch moments: he was going to be there, in person, whatever gale was blowing. And my goodness, there was a gale this morning in Edinburgh.
Sometimes, when I visit schools in the morning, I'll find the Principal or Head of School there. Two of the biggest smiles in the game are Arnie in Prague, and Peter in Vienna (and now Mumbai). It makes you turn up on time knowing you're going to get a smile first thing.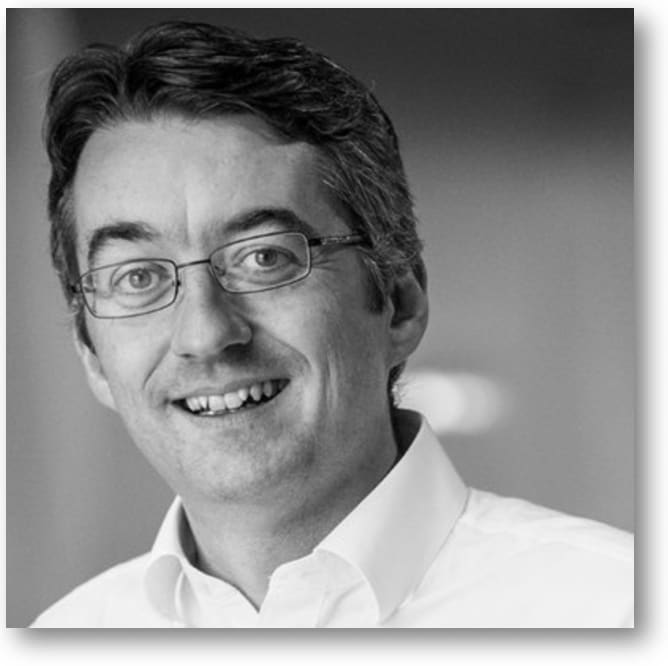 I used to think it was quaint (are there not more pressing things they should be doing?). Now, I see how key it is to engendering trust and catching issues before they snowball. The informality of it, the relentless positivity of a smile and "Good Morning!"... it's impossible not to start the day better thanks to it.
The same kind of thing happens in good corporates. I remember bumping into Angela Ahrendts at Burberry, in the reception, and she greeted me like an old friend (she'd have had no idea what I was doing there). Or the CHRO of industrial giant Thyssenkrupp, who cancelled his next meeting to continue a conversation about a project he'd just heard about. Both were interested in everything, and contributed their own ideas to the mix, on the spot.
I now wonder why it isn't every leader in a school or every corporate C-suiter who makes the trip out to the step or gate at the start of the day. They might be the best 15 minutes they invest in their organizations.
And I'll confess: I just cannot understand any leader who doesn't feel taking the time out to listen to your team is not simply the most important thing to do. It's not about organizing meetings. It's not about going on a classroom tour. It's just the act of setting aside 15 minutes every morning, and maybe every afternoon, to listen to one or two people in depth.
Let something else slip off the list, in return for 15 minutes, so that you can spend more time listening to, not talking at, some of your people.
How you listen, how you 'show up' literally and metaphorically every day for your community, counts the most at the best of times. But it's never counted more than right now.
In the eyes of your teachers and students, or your staff or customers, your capacity to be there, and to show you hear their voice, will make challenging journeys ahead so much easier.
You've got a million things on that to-do list. Keep this one at the top, and many of the others will take care of themselves.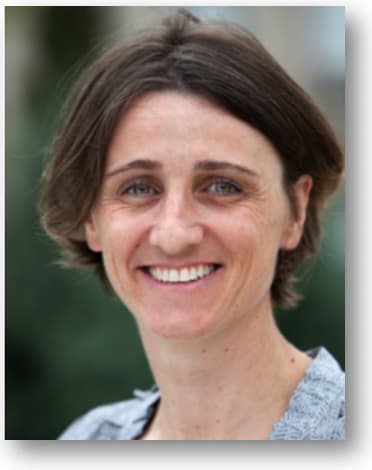 Rachel Hovington,
Director, ISHR, Hannover, Germany
Editor's Note: The ISHR plan carries a concise table of contents, worthy of your review as you look to your own school operations plan. Every school will likely create more than a 1.0 plan for learning during COVID-19. The directives to teachers when on school premises are also instructive.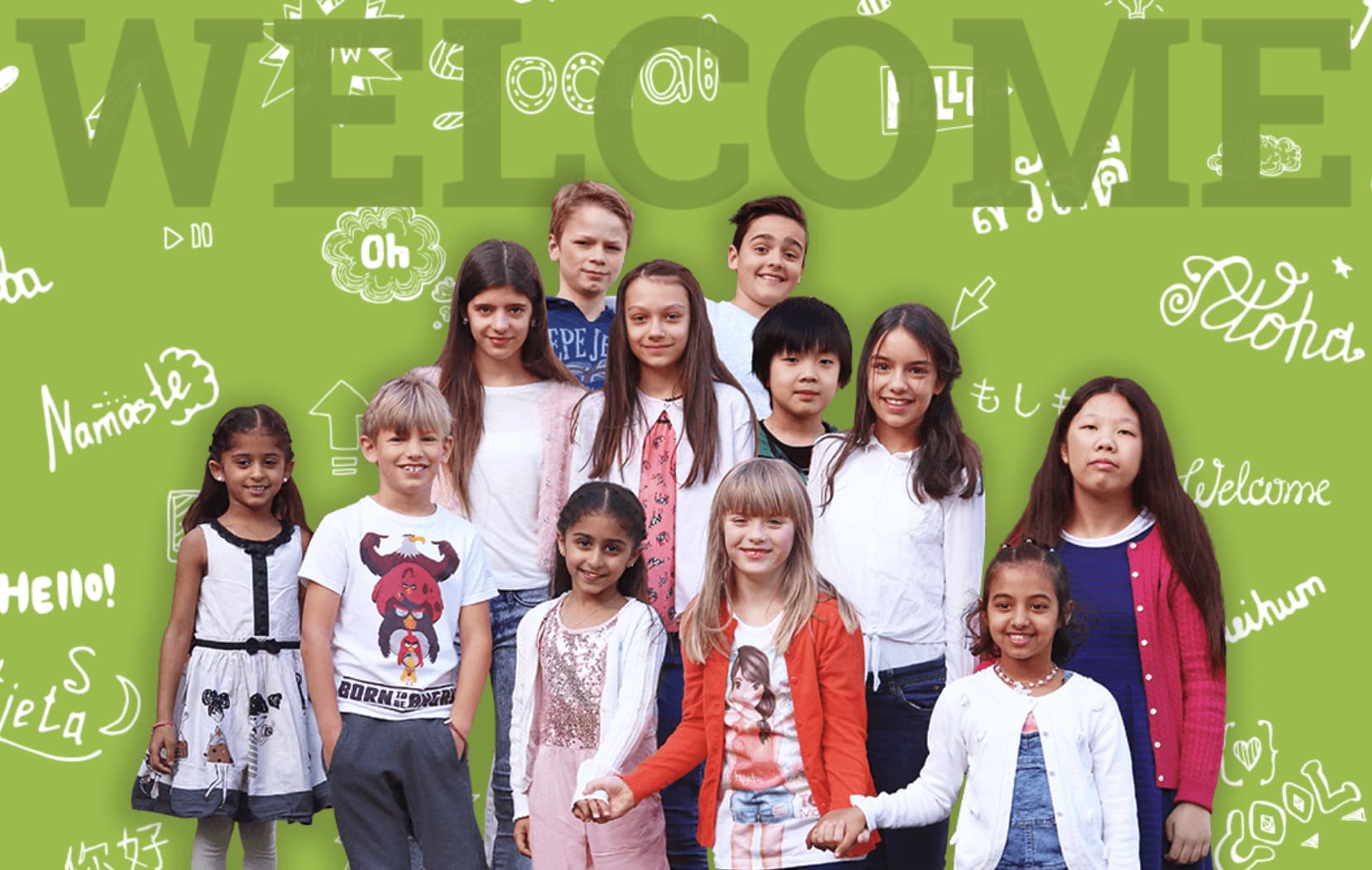 Welcoming Back with an on-campus
and a 50/50 plan
Crystal Clear Faculty and Community Expectations Including Medical Circumstance
Teachers are not able to simultaneously implement a distance learning program online. They will be full time on campus with classes of students five days a week from the day of campus reopening. Secondary staff who have been designated as high risk staff by the authorities and their medical professional will not return to campus. They will maintain distance learning lessons supervised by on campus staff. Primary staff not returning will be substituted in the classroom but will still support from a distance assuming a variety of roles.
Uniting the Community in Accord with
School of Government Regulations
Ensure learning occurs for all of our students K-12 to the best of our ability using our distance learning program (DLP) and on campus classes.

All students and staff must adhere to 1.5 meter distancing.

Students must be assigned seats and their seats must be documented by staff in case contact tracing is necessary.

The school must adhere to a high level of cleaning standards at class changes and periodically throughout the day.

Rooms must be ventilated with open windows and doors.

Bathroom visits must be monitored and the numbers in each bathroom at any one time must be controlled.

Classroom seating, entrance, exit and hallway protocols must maintain distancing.

Hand washing and the use of disinfecting hand sanitizer must be in line with the regularity stipulated by the authorities.

We cannot have any events, after school activities, assemblies, after school tutoring or gatherings not essential to maintaining emergency learning.
REMINDER:
An Updated Risk Index of Infection Contexts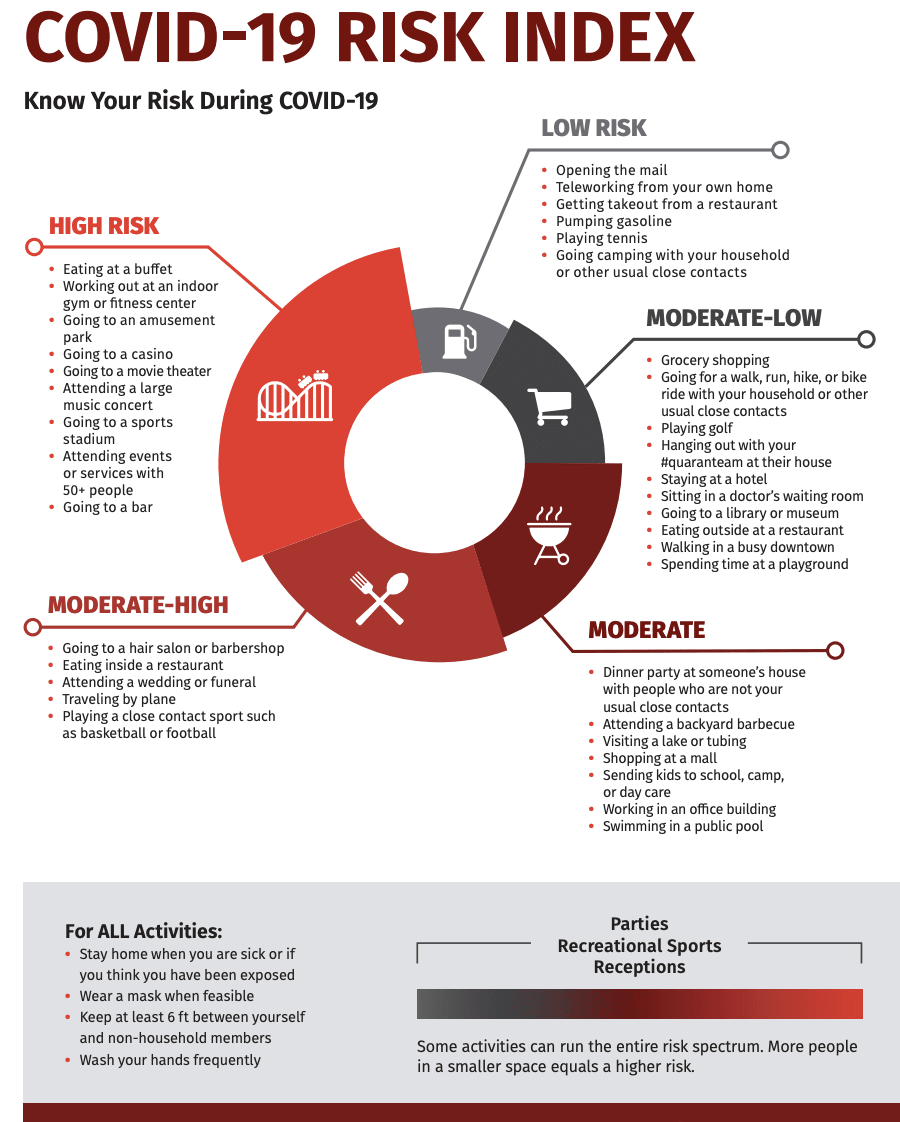 –THE NEWS of COVID-19–
25,325,617
Cases Worldwide (Johns Hopkins CSSE)
A Poem to Consider
(thanks to Bob Hetzel)
Working Together

We shape our self
to fit this world

and by the world
are shaped again.
The visible
and the invisible
working together
in common cause,
to produce
the miraculous.
I am thinking of the way
the intangible air
traveled at speed
round a shaped wing
easily
holds our weight.
So may we, in this life trust
to those elements
we have yet to see
or imagine,
and look for the true
shape of our own self,
by forming it well
to the great
intangibles about us.
–David Whyte
India Presses Ahead with Reopening as Daily Coronavirus Caseload Surges to Record-breaking High
India is entering a new phase of reopening that will see subway trains running for the first time in months, despite skyrocketing daily coronavirus infections that are showing no sign of slowing down. The country of 1.3 billion people has reported more than 75,000 infections for five consecutive days -- the fastest growing caseload of any country in the world.
It recorded 85,687 new Covid-19 infections last Wednesday, the world's highest single-day spike since the pandemic began, surpassing the previous record of 77,255 cases set by the United States on July 16.
India's infection rate has increased exponentially in recent weeks. It took almost six months for the country to record 1 million cases, another three weeks to hit 2 million, and only 16 more days to hit 3 million. At this rate, India's total number of cases, now at over 3.6 million, is on track to outnumber that of Brazil to become the second highest in the world, behind the US.
But India's death toll remains relatively low compared to its infection numbers. As of Sunday, India reported 64,469 coronavirus deaths -- about half of Brazil's death toll -- with a mortality rate of 1.79%, according to its Health Ministry. (New York Times, CNN)
Vir and GlaxoSmithKline Begin Pivotal Study of Covid-19 Antibody Drug
Vir Biotechnology, a San Francisco-based firm focused on infectious disease, and GlaxoSmithKline, the British drug giant, said Monday that they are beginning a study of an antibody drug aimed at treating Covid-19.
The study will enroll 1,300 patients around the world who have early symptomatic infection, and will test whether the treatment, VIR-7831, can prevent those patients from being hospitalized. The companies said that they expect initial clinical results of the study by the end of 2020, meaning that the treatment, if effective, might be available for emergency use in early 2021.
The Vir-GSK effort lags two others to develop antibodies, by Regeneron and Eli Lilly-AbCellera, by several months. Those companies began studies this summer, and have said they might deliver early results in September or October. (STATnews)
The U.S. Has More than Six Million Cases
It was a day of numbers. The USA reached more than six million confirmed infections. Almost 183,000 people have died in the United States from the virus — some analyses put the true toll well past 200,000. As of Monday morning, more than 6,008,100 people in the United States had been infected with the coronavirus, and at least 182,900 had died, according to a New York Times database. The country's last million cases emerged in just 22 days, compared with more than three months for the first million cases this spring. However, there are signs that infections are slowing. (New York Times)
Low Numbers, High Solidarity
New Zealand reported nine new cases on Monday, including four imported cases and five community cases linked to a cluster in Auckland, New Zealand's largest city, which came out of lockdown late Sunday after more than two weeks. Monday is also the first day when it is mandatory to wear masks on public transportation nationwide.
Childhood Infections and Reporting from the Front Lines– Most Recent Information from the American Academy of Pediatrics
As some schools begin in-person classes, data compiled by the American Academy of Pediatrics from the summer show that cases, hospitalizations and deaths from the coronavirus have increased at a faster rate in children and teenagers than among the general public.
The data, which spans from May 21 to Aug. 20, varies from state to state, possibly obscuring differences in how the virus affects infants, young children and adolescents. For example, many states group infants and teenagers into the same category. One state even includes people up to age 24. But the rise remains similar across states.
Young children seem to catch and transmit the virus less than adults, and children of all ages tend not to experience severe complications from it. But Dr. Sean O'Leary, vice chairman of the American Academy of Pediatrics' committee on infectious diseases, said that substantial community spread in many parts of the United States corresponded with more infections among children.
The rise in reported cases comes in part from more widespread testing, but Dr. O'Leary said there was evidence that minors were becoming infected at a higher rate now than earlier in the year because hospitalizations and deaths among children had increased as well.
Much is still unknown about how the virus affects young people, but Black and Latino children who contract the virus are more likely to be hospitalized, as is true with adults. "Anyone who has been on the front lines of this pandemic in a children's hospital can tell you we've taken care of lots of kids that are very sick," Dr. O'Leary said. "Yes, it's less severe in children than adults, but it's not completely benign."
Did Pangolin Trafficking Cause the Coronavirus Pandemic?
Pangolins are also susceptible to coronaviruses, and that trait has given them an unexpected role in the mystery of how sars-CoV-2, the covid-19 virus, found its way into people. Sampling of tissues from dead pangolins has shown that some carry viruses very similar to sars-CoV-2. Did a population of these animals serve as intermediate hosts, within which a bat virus lived briefly—or maybe for some decades, acquiring adaptations that could make it devastating to humans? The evidence is complicated. And the question is only more charged given that all eight pangolin species are presently being pushed toward extinction. Their possible involvement in the covid-19 story gives them a weird ambivalence, endangered and (perhaps) dangerous. Even as so many humans suffer and die, it's worth asking the pangolin question: has our hunger for these humble creatures got us into a global catastrophe?
(A fascinating article that takes you from Cameroon to the wet markets of China– and provides an understanding of the Pangolin as a complicated mammal with many viruses lurking within: READ THE FULL NEW YORKER article)
COVID-19 Can Wreck Your Heart, Even if You Haven't Had Any Symptoms

A growing body of research is raising concerns about the cardiac consequences of the coronavirus. Myocarditis appears to result from the direct infection of the virus attacking the heart, or possibly as a consequence of the inflammation triggered by the body's overly aggressive immune response. And it is not age-specific: In The Lancet, doctors recently reported on an 11-year-old child with multi-system inflammatory syndrome (MIS-C)—a rare illness—who died of myocarditis and heart failure. At autopsy, pathologists were able to identify coronavirus particles present in the child's cardiac tissue, helping to explain the virus' direct involvement in her death. In fact, researchers are reporting the presence of viral protein in the actual heart muscle, of six deceased patients. Of note is the fact that these patients were documented to have died of lung failure, having had neither clinical signs of heart involvement, nor a prior history of cardiac disease.
A German study found that 78 percent of recovered COVID-19 patients, the majority of whom had only mild to moderate symptoms, demonstrated cardiac involvement more than two months after their initial diagnoses. Six in 10 were found to have persistent myocardial inflammation. The lead investigator Elike Nagel said, "My personal take is that COVID will increase the incidence of heart failure over the next decades."
–The STATS–
TOTAL GLOBAL CASES:
Johns Hopkins
25,325,617
WHO–25,118,689
GLOBAL DEATHS (WHO):
Today–844,312
Three Days Ago–827,730
One Month Ago–668,910
EVOLUTION OF-GLOBAL CASES (WHO):
Today–
25,118,689
Three Days Ago–
24,299,923
One Month Ago–
17,106,007
NEW CASES (WHO):
Today–264,107
–Tracking the Virus–
The WHO has a new reporting protocol:
We will capture the most up-to-date figures using the revised format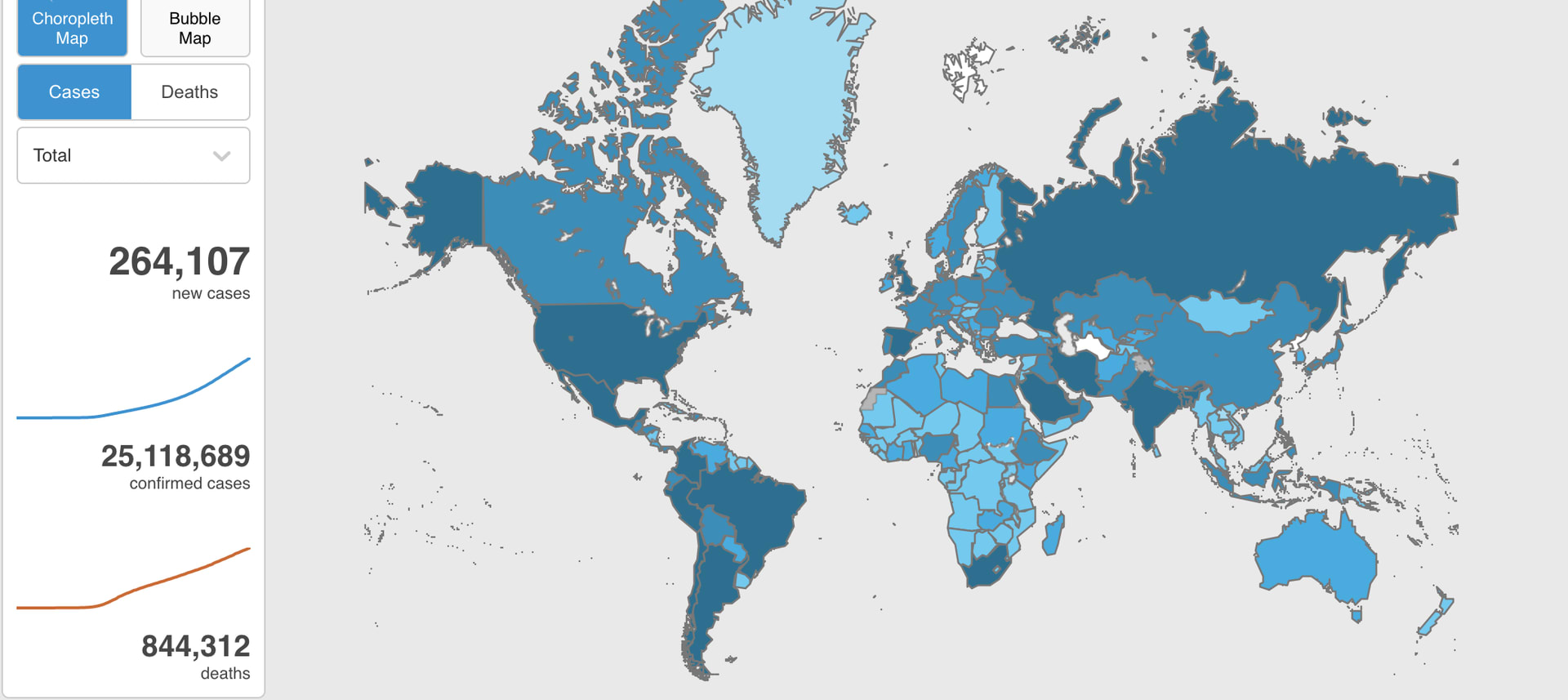 –FROM JOHNS HOPKINS CSSE–
The Cultures of Dignity Resources for Supporting
Social-Emotional Wellness
From Cultures of Dignity

,

For the Social-Emotional Tiny Guides from Rosalind Wiseman and Charlie Kuhn– a gift to our AAIE community– resources with no fee but plenty of insight.



A Final Note: The AAIE COVID-19 Briefing is provided to support your leadership for the school community you serve. We encourage you to use these resources in any way, shape or form that helps you, your communications and toward furthering close relationships across your community. – The AAIE Board