An Opportunity to Help
International School Leaders
In cooperation with the International School of Brussels
As we all move into a period of re-enrollment and build projections for next school year, one of the questions that many of us have been asking is whether we will see greater movement amongst our current families at the end of this year.
You may not yet have started your re-enrollment process, but over the next few weeks we want to coordinate a snapshot of what is happening in different regions around the world.
Please participate and results will be shared. Fill in the one-minute survey when you have an early indication of re-enrollment trends over the course of February and March.
Thank you!
If you have other survey questions that are essential for leading your community, please let us know
QUICK LINKS for Busy People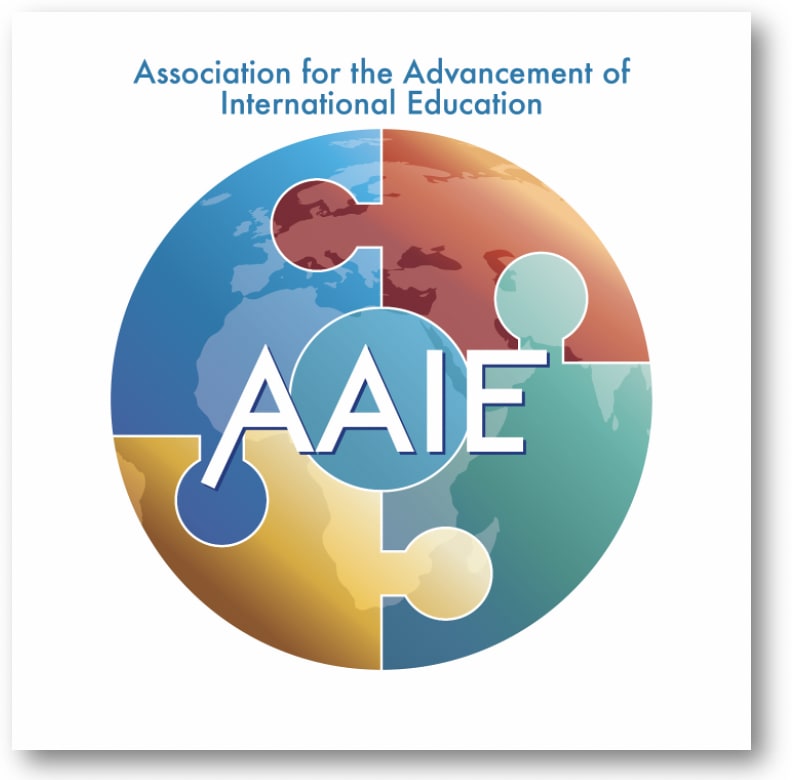 –MONDAY–
AAIE's COVID-19 BRIEFING
#173
Data and Ideas to Support Your Crisis Leadership
February 15 , 2021
109,076,584 Cases Worldwide

We are republishing the CDC Operational Guidelines for Reopening Schools

A survey to benchmark re-enrollment across our schools

THIS WEEK'S

CONVERSATIONS

Five important ideas for remote learning

Teachers in Sweden twice as likely to be infected with lack of mitigation strategies

"Killer" T-cells effective against variants?

Optimism on Covid-19 repurposed drug therapy

How to explain India's unexpected Covid experience?

An interview with Dr. Kizzmekia Corbett on vaccine hesitancy
"International and domestic experiences have demonstrated that even when a school carefully coordinates, plans, and prepares for delivering in-person instruction, cases of COVID-19 may still occur. Expecting and planning for the occurrence of one or more cases of COVID-19 in schools can help schools respond immediately to mitigate the impact, minimize spread within schools, and allow the school to remain open for in-person learning. When mitigation strategies are consistently and correctly used, the risk of spread within the school environment is decreased. For schools to operate in-person learning safely, the association between levels of community transmission and risk of transmission in school must also be considered.
Communities that fully implement and strictly adhere to multiple mitigation strategies, especially universal and proper masking, will reduce COVID-19 incidence within the community as well as within schools to protect students, teachers, and staff members."
–CDC,
Operational Strategy for K-12 Schools
through Phased Mitigation
(with thanks to Bob Hetzel)
Where We Are Headed
At first, we just say flower. How
thrilling it is to name. Then it's
aster. Begonia. Chrysanthemum.
We spend our childhood practicing
how to separate one thing from another.
Daffodil. Edelweiss. Fern. We learn
which have five petals, which have six.
We say, "This is a gladiolus, this, hyacinth."
And we fracture the world into separate
identities. Iris. Jasmine. Lavender.
Divorcing life into singular bits.
And then, when we know how to tell
one thing from another, perhaps
at last we feel the tug to see not
what makes things different, but
what makes things the same. Perhaps
we feel the pleasure that comes
when we start to blur the names—
and once again everything
is flower, and by everything,
I mean everything.
–— Rosemerry Wahtola Trommer
–THIS WEEK'S CONVERSATIONS–
with International School Leaders from Around the World
OUR WEEKLY GLOBAL
LEADERSHIP CONVERSATION #48
Our international school leadership CONVERSATIONS continue– the place where we take on the dilemmas of leading our school community through a global pandemic. ALL SENIOR LEADERS ARE INVITED– More voices and more perspectives as we take on all too many dilemmas together.
THURSDAY
18 February 2021
8:00AM EST
THE LATIN AMERICA CONVERSATION #36
Hosted by Sonia Keller and Dereck Rhoads, the unique leadership context of Latin America provides the backdrop for crisis leadership and discussions on school sustainability.
THURSDAY
18 February 2021
10:00AM EST
THE AAIE NEW SCHOOL PROJECT: SEVEN PRINCIPLES
Our deliberations on the SEVEN PRINCIPLES that can guide NEW SCHOOL thinking for the future of international education continue.
FRIDAY
19 February 2021
8:00AM EST
AAIE'S NEW SCHOOL PROJECT REPORT
The Next Two Weeks
Our overall AAIE Journey toward transformation is nearing a milestone. We have engaged with all Seven Principles, and learned together along the way. Our team of Sherpas has guided us through the foothills and lower reaches, and now invite us to come together on two more occasions, for the 'assault on the summit'.
This week, Friday 19th February, we will step back from the separate focus on each Principle and take a holistic view of our work to date, connecting the dots, seeing the patterns, consolidating our collective learning. The following week, Friday 26th February, we'll ask 'So What'? As we plan our future journeys back in our schools, what will we carry away in our leadership backpacks from our time together with AAIE and each other. What insights, what tools, what plans?
As we try to envision what 'school' might look like if we have the courage to write a new story, we are nearing the summit of our journey. The oxygen is thin up at this altitude, and each footstep more demanding, but the view may just be amazing! Please stick with us, and bring friends to lean on.
Operational Strategy for K-12 Schools through
Phased Mitigation
PUBLISHED, February 12, 2021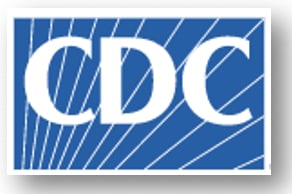 We are republishing the CDC link to their most updated and recommended school reopening protocol. The document is receiving considerable airtime around the world and it's important that international school leaders are conversant with the content. See the research out of Sweden in the news section below that confirms need for robust mitigation strategies.
From the CDC Executive Summary:
As communities plan safe delivery of in-person instruction in K-12 schools, it is essential to decide when and under what conditions to help protect students, teachers, and staff and slow the spread of SARS- CoV-2, the virus that causes COVID-19. It is critical for schools to open as safely and as soon as possible, and remain open, to achieve the benefits of in-person learning and key support services. To enable schools to open safely and remain open, it is important to adopt and consistently implement actions to slow the spread of SARS-CoV-2 both in schools and in the community. This means that all community members, students, families, teachers, and school staff should take actions to protect themselves and others where they live, work, learn, and play. In short, success in preventing the introduction and subsequent transmission of SARS-CoV-2 in schools is connected to and facilitated by preventing transmission in the broader community.
Operational Strategy OUTLINE: Essential Elements
Consistent implementation of layered mitigation strategies (think Swiss cheese approach)

Indicators of community transmission

Phased mitigation and learning modes

Additional COVID-19 Prevention in Schools: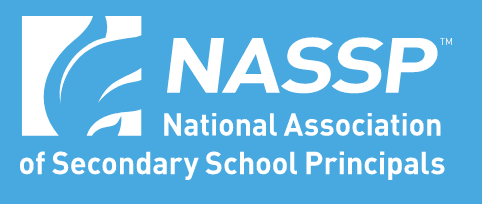 MAKE ONLINE LEARNING MORE ENGAGING AND EFFECTIVE
Five strategies for creating interesting learning experiences at home and school
–by Carol DeFuria, CEO- VHS Learning
To say this is a critical time for online learning is an understatement. No one predicted the pandemic—let alone the enormous impact it has had on how our children are taught and how they interact with their teachers and one another. Although online learning has been used for decades as a full-time learning alternative and a supplement to face-to-face education, its adoption rates went through the roof in March 2020. Schools sprang into action to deliver meaningful, engaging, off-campus teaching to their K–12 students, and students adapted to a new learning environment.
As it became clear that the situation we found ourselves in was not temporary, we discovered that out-of-school learning delivery would be needed by schools for months—if not years. VHS Learning, a nonprofit organization providing supplemental online classes and blended learning opportunities to middle level and high school students, provided assistance to schools of all types, helping them to establish online learning systems that best suited their school's unique needs. However, one size does not fit all, and we help schools answer questions such as: "How can we train our teachers to be able to handle online learning?", "How can we make the transition to online learning?", and "How can we create great online learning experiences for our students?"
Consider these five strategies to engage teachers as they develop and implement online classrooms:
1. Design an online classroom experience. Even though almost everyone has experience working online these days, quality online classroom experiences do not design themselves. Much like a physical classroom, you need self-contained, immersive experiences where students can learn, engage, and interact. Lessons should be designed from the start to take advantage of all that online platforms have to offer—ideally, they should not be traditional lessons with online components used as an afterthought to simulate face-to-face instruction. In an effective online classroom, teachers do what they do best: provide support and guidance to students and help deepen student understanding. It's important to design the online experience from the ground up, and then put a highly trained teacher at the center to keep students engaged and on track.
2. Don't skimp on teacher training. The words "highly trained" cannot be overstated in online education. Teaching online differs greatly from teaching face to face. Teachers need comprehensive training in different online learning methods including asynchronous learning, which doesn't include the same instantaneous feedback that students receive in person. There are advantages to both synchronous (real-time feedback) learning and asynchronous (flexible, with pauses for thoughtful reflection) learning. Teachers should train online in the same environment in which they will be teaching, helping them to better understand the online classroom from a student's perspective. This commitment to teacher training in best practices is important for schools transitioning to the online space—so teachers have the tools they need to be successful.
3. Use a variety of assessment tools. Online learning allows for numerous assessment possibilities and enables teachers to tailor those assessments to individual students and student groups. Teachers are not relegated to using only traditional assessments such as quizzes and tests to determine where students stand and what level of progress they have made. Students can write essays and conduct peer reviews, virtually collaborate on group projects both synchronously and asynchronously, or create online presentations for the class to demonstrate understanding. Offering a variety of assessments keeps things interesting and engaging for both students and their instructors.
4. Offer enrichment courses for continued learning. Last summer, many parents and families expressed concerns about their children's progress and the disruption in learning due to events in the spring. They wanted to ensure students retained the knowledge acquired at the start of last year and were adequately prepared for the next school year. By offering students online enrichment courses during summer or after school in interesting subjects such as photography, cryptography, and video game design, schools can keep their students focused, excited, and engaged about learning in a structured yet less formal way.
5. Help bridge the equity gap. Not all students have access to computer science courses, AP options, or a variety of unique electives that prepare them for college and careers. VHS Learning was created through a Technology Innovation Challenge Grant from the U.S. Department of Education in 1996 to help all students have access to courses that stimulate their interests and prepare them for the future. Fast-forward to 2021, and despite our best efforts, schools are still dealing with equity issues. Students need access to a solid technology infrastructure, as well as standards-based curriculum and certified teachers, regardless of where they live.
As schools come to terms with this new and unexpected education environment, online learning will continue to bridge the gap in ways never seen before. At VHS Learning, we are excited about the possibilities and mindful of the challenges. We look forward to sharing our 25 years of experience in online teaching and learning best practices to help schools meet students where they are, and better understand where they can be.
STAYING UP-TO-DATE ON CORONAVIRUS SCIENCE
"This COVID-Vaccine Designer is Tackling Vaccine Hesitancy —
in churches and on Twitter
An Interview
Immunologist Kizzmekia Corbett helped to design the Moderna vaccine. Now she volunteers her time talking about vaccine science with people of colour.
What was your role in designing a vaccine for SARS-CoV-2, and what was that like?
My contribution was helping to design the vaccine, leading the preclinical studies that informed the Phase I clinical trial and designing assays used for testing of clinical trial samples.
The quest in early January 2020 was to gear up. We started ordering all the things that we needed around animal experiments. We mapped out a plan. I started assigning roles to team members.
If you want to go fast in a pandemic, then messenger RNA (mRNA) is a shoo-in. It can be manufactured very quickly in very vast quantities, and it's plug and play in that you can essentially just swap out the protein once you have the system down. We collaborated with Moderna so we could get the system down pat.
You began giving science talks to the public at age 20. What did you talk about?
I would do it really around the thing that the people need to know. Girl Scouts need to know about puberty and sexually transmitted diseases and sex. And churches often need to have something scientifically broken down for them by someone who also believes in God. It's not about what you're saying, it's about how you relate to the people you're saying it to.
During the pandemic, you've spoken at many events, often with communities of colour. What are some ways you build trust?
Always invite questions at the end. Scientists are notorious for running over time. If you short people on their questions, you lose all the trust you just gained, because it looks like you're avoiding them. I generally try to double my question time.
My role is to deliver science in a digestible fashion. When I present a bar chart, I say, "This is the axis, and this is what you're seeing, and this is how it was tested." So, the goal is that eventually people see enough of this, and we get to a point where we don't have to do that any more.
What worries people most about COVID-19 vaccines?
Speed is the biggest thing. I think the technology being new is another. There are questions around the safety of the technology, particularly in the long term. There are questions about DNA, and fertility, and also whatever is on social media that day. Yesterday, there was a story where a Black woman unfortunately passed away after getting her COVID-19 vaccine. Whatever is happening on social media is what people are going to be concerned about. CLICK TO READ THE FULL ARTICLE
In the race against emerging coronavirus variants, researchers are looking beyond antibodies for clues to lasting protection against COVID-19. In particular, scientists are hopeful that T cells — a group of immune cells that can target and destroy virus-infected cells — could maintain lasting immunity. Preliminary evidence suggests that the vast majority of T-cell responses are unlikely to be affected by new mutations in the virus. Some coronavirus vaccine developers are already looking at ways to develop next-generation vaccines that stimulate T cells more effectively. "We know the antibodies are likely less effective, but maybe the T cells can save us," says biotechnology analyst Daina Graybosch.
The Search for New Covid Drugs — and a Researcher's Reason for Optimism
An interview with the lead researcher at University of Pennsylvania's Corona Project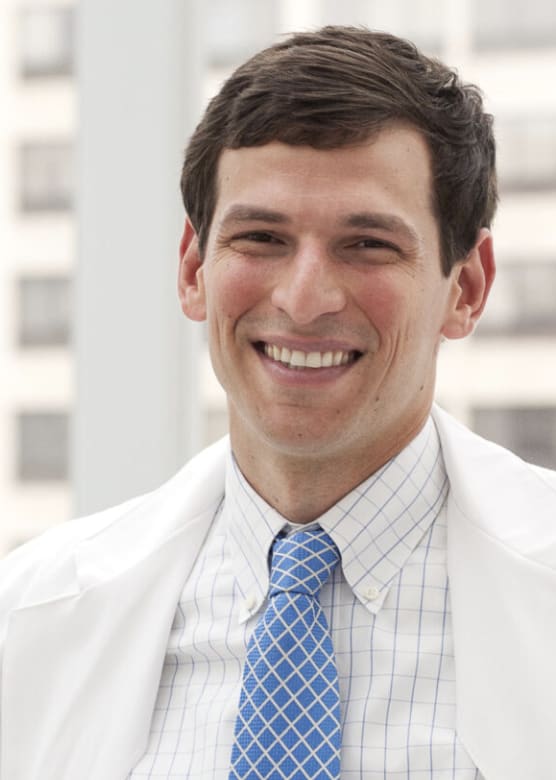 Dr. David Fajgenbaum of the University of Pennsylvania
When the pandemic hit, your lab created the Corona Project, a database of drugs being used to treat Covid-19 patients. What's the goal of this project?
The goal is to collect data on all of the various treatments that are being tried for Covid-19. So in one place you can find all drugs reported to be used for Covid-19.
We use that information and subjective qualitative data on whether drugs look promising or not to help to prioritize which drug should move forward to randomized controlled trials. Because you can't determine if a drug works against Covid unless you've actually studied it in a well-designed large RCT, so we use this as an early place to get a sense for what looks promising. We provide that data to funders and then we also look to identify drugs that should move forward to trials.
And the optimistic viewpoint?
When you look ahead six months or even a year from now, what do you think the landscape of Covid drugs will look like once we've had more data to actually make decisions? Are you optimistic that that new treatments will be available, that we'll have discovered the virtues of older treatments that might help?
When the pandemic first started, I was very optimistic that there were going to be a number of drugs that would be helpful because there were some really nice early data that suggested that. And then over the summer, I became really pessimistic as a number of large trials came out and didn't show benefit from some of the early drugs that we thought were really going to be effective. But I would say I'm becoming a lot more optimistic right now as I look to the future.
And that's because their drugs like fluvoxamine, which is an obsessive-compulsive disorder drug, drugs like baricitinib developed for RA [rheumatoid arthritis] and colchicine for gout that actually have shown benefit in randomized controlled trials, were waiting for the really big trials to make us feel totally confident in the results. But there are drugs coming down the pipeline and understanding, timing, and the fact that a drug that might be helpful at one stage could be harmful to another is really informing the way we do these trials.
So I'm actually quite optimistic about where we'll be looking at in five months. As I look to the future, I can't help but think to myself, how can we learn from this Covid experience? I mean, over 400 drugs have been repurposed. We've proven that we can repurpose and we've proven that we can also systematically track it in a very short period of time. And I'm hopeful that as a society and as a medical system, we think to ourselves, OK, we've got 2500 drugs already approved for something. How many other diseases could those drugs be helpful for?
–THE NEWS of COVID-19–
109,076,584 Cases Worldwide (Johns Hopkins CSSE)
Keeping Schools Open Without Masks or Quarantines Doubled Swedish Teachers' COVID-19 Risk
A careful analysis of health data from Sweden suggests that keeping schools open with only minimal precautions in the spring roughly doubled teachers' risk of being diagnosed with the pandemic coronavirus. Their partners faced a 29% higher risk of becoming infected than partners of teachers who shifted to teaching online. Parents of children in school were 17% more likely to be diagnosed with COVID-19 than those whose children were in remote learning.
Whether the harms of school closures outweigh the risks of virus transmission in classrooms and hallways has been the subject of intense debate around the world. Outbreaks have demonstrated that the virus can spread via schools to the wider community at least occasionally, and some data suggest that teachers have higher than average risk of infection. However, it has been difficult to separate school-based transmission from other confounding factors, especially because schools have tended to open or close in concert with other restrictions lifting or tightening.
Coming out the same week as new guidelines for opening schools from the US Centers for Disease Control and Prevention, the new study will help policymakers better understand and weigh the risks and benefits. "It's just great to see such a carefully done study," says Anita Cicero, an expert in pandemic response policy at the Johns Hopkins University Bloomberg School of Public Health. "We've been starved for studies" that quantify the impact of open or closed schools on wider community transmission. (Nature) READ THE FULL ARTICLE HERE (includes teacher impact)
Skiing on Hold in Italy
Italy reversed course on a plan to open its ski slopes, pushing back a reopening that was set for Monday back to March 5 at the earliest. The Health Ministry announced the decision on Sunday, citing concerns about new variants. Italy closed its slopes early last year as it was fighting Europe's first major coronavirus outbreak, and about a month ago set Feb. 15 as a reopening date.
"These are not the conditions for further relaxation of the current containment measures including those for amateur skiing," the board of scientific advisers to the government wrote in a report on Friday, adding that the more transmissible virus variant first found in Britain now represented nearly one in five cases in Italy.
More than 10,000 new cases and 200 deaths in Italy were reported on Sunday. (New York Times)
Variants Pose Higher Risk in Europe
The risk associated with the spread of the new coronavirus variants in Europe is high for the general population and very high for vulnerable people, the European Center for Disease Prevention and Control said Monday.
Although the number of new coronavirus cases in European countries such as France, Germany and Spain has decreased in recent weeks, the situation is still of "high concern" because of the increased transmissibility and severity of the new variants, as well as the potentially lower effectiveness of the existing vaccines, the agency said in its new risk assessment.
In order to halt an escalation, European countries need to strengthen their restrictive measures and address "pandemic fatigue."
As Europe's sluggish vaccination campaign lags behind other developed nations including Britain, the United States and Israel, the E.C.D.C. called on European governments to accelerate their inoculation pace of high-risk groups and to discourage non-essential travel. School closures should be the measure of last resort, the agency said.
CDC Defends School Guidelines as Advocates Say
They Make It Too Hard to Reopen
The much-anticipated guidelines released Friday were, in fact, more measured than some expected, with full in-person schooling recommended only when levels of community transmission are quite low, a standard that almost no place in the U.S. meets today.
Under the rubric laid out, the CDC recommends either fully remote or hybrid plans, where students spend some time in school and some at home, for areas with substantial community spread. Even though case counts are falling, the definition of substantial spread today includes the vast majority of the country.
When communities are in the "red" zone, the CDC suggests school districts offer hybrid classes for elementary school to reduce the number of students in each room. Middle and high schools could offer this sort of hybrid learning, too, but only if they implemented other stringent rules, as well.
If all schools adhered to the CDC guidelines, many that are fully open now would close for in-person learning or need to ratchet back to a hybrid system. Advocates for reopening schools were dismayed.
The guidelines add "new and unnecessary demands that will ultimately keep millions of kids out of school," public health experts Joseph G. Allen and Helen Jenkins said in The Washington Post. They said they had once favored tying school reopening to metrics for community spread. "We changed our position on this in light of overwhelming scientific evidence that transmission within schools can be kept low regardless of community spread, so long as good mitigation measures are in place."
Some parents were also disappointed. "Parents had grown progressively nervous that this was going to be a politically influenced outcome and that's what it feels like we landed at," said Karen Vaites, a mother who lives in New York City and is part of a group advocating for open schools. She said mitigation strategies such as mandatory masks, which the CDC said were essential, make sense, but she views the requirement for six feet between students when rates are high to be too strict, and argued the CDC's metrics for reopening are too conservative.
CDC Director Rochelle Walensky defended the agency's approach on Sunday. We know that the amount of disease in the community is completely reflected as to what's happening in school. If there's more disease in the community, there will be more in school," she said on CNN. "So, I would say this is everybody's responsibility to do their part in the community to get disease rates down, so we can get our schools opened."
Greta Massetti, lead author on the CDC guidance document, noted in an interview that even at high levels of community transmission, there are in-person — albeit hybrid — options for all K-12 schools. To use a hybrid model, middle and high schools are either required to implement all mitigation strategies and keep case counts low, or required to do in-school screening tests for students and staff without symptoms. (Washington Post)
Is the Epidemic Finally Coming to an End in India?
By the middle of last week, India was barely counting an average of 10,000 Covid cases every day. The seven-day rolling average of daily deaths from the disease slid to below 100. More than half of India's states were not reporting any Covid deaths. On Tuesday, Delhi, once an infection hotspot, did not record a single Covid death, for the first time in 10 months.
So far, India has recorded more than 10 million infections - the second-highest in the world after the US. There have been over 150,000 reported deaths from the disease. The number of deaths per million people stands at 112, much lower than what has been reported in Europe or North America. It is also clear that the decline in cases is not because of lower testing.
Most pandemics typically rise and fall in a bell-shaped curve. India has been no exception. Also, it has seen a high proportion of cases and deaths of people above the age of 65 living in densely packed cities, hewing to infection trends around the world.
"There's nothing unusual about infections dropping in India. There's no miracle here," says Dr Shahid Jameel, a leading virologist.
"We still don't have causal explanations. But we do know India as a nation is far from herd immunity," says Bhramar Mukherjee, a professor of biostatistics and epidemiology at the University of Michigan who has been closely tracking the pandemic. Herd immunity happens when a large portion of a community becomes immune to a disease through vaccination or through the mass spread of the disease.
So why are cases dropping? Experts say there could be a couple of different reasons. For one, India has seen a "patchwork" pandemic with cases waxing and waning at different times in different parts of the country. More people have been infected in cities - especially in packed slums - and in developed, urbanised districts than in smaller towns or villages. In all of these places, their exposure to the virus has varied significantly. Cases have now slowed down in most urban areas, but rural India still remains a bit of a mystery. (BBC)
Worldwide Vaccinations per 100 People: AS of February 14, 2021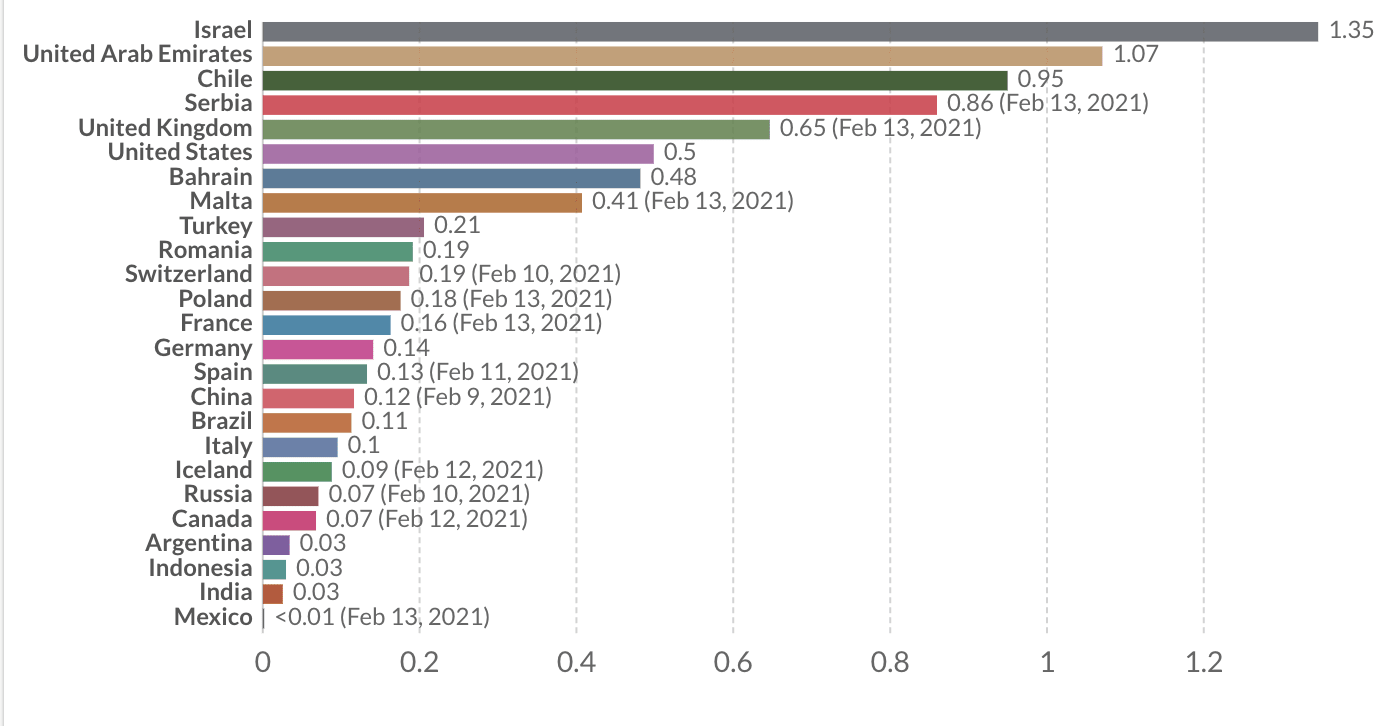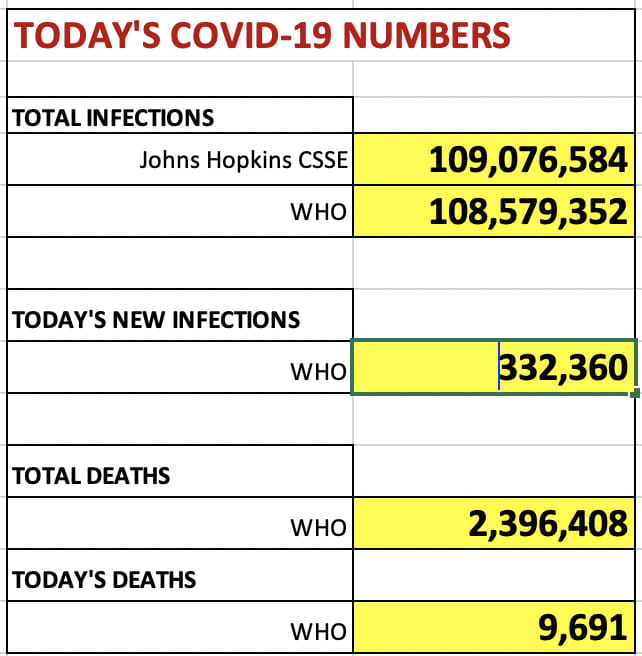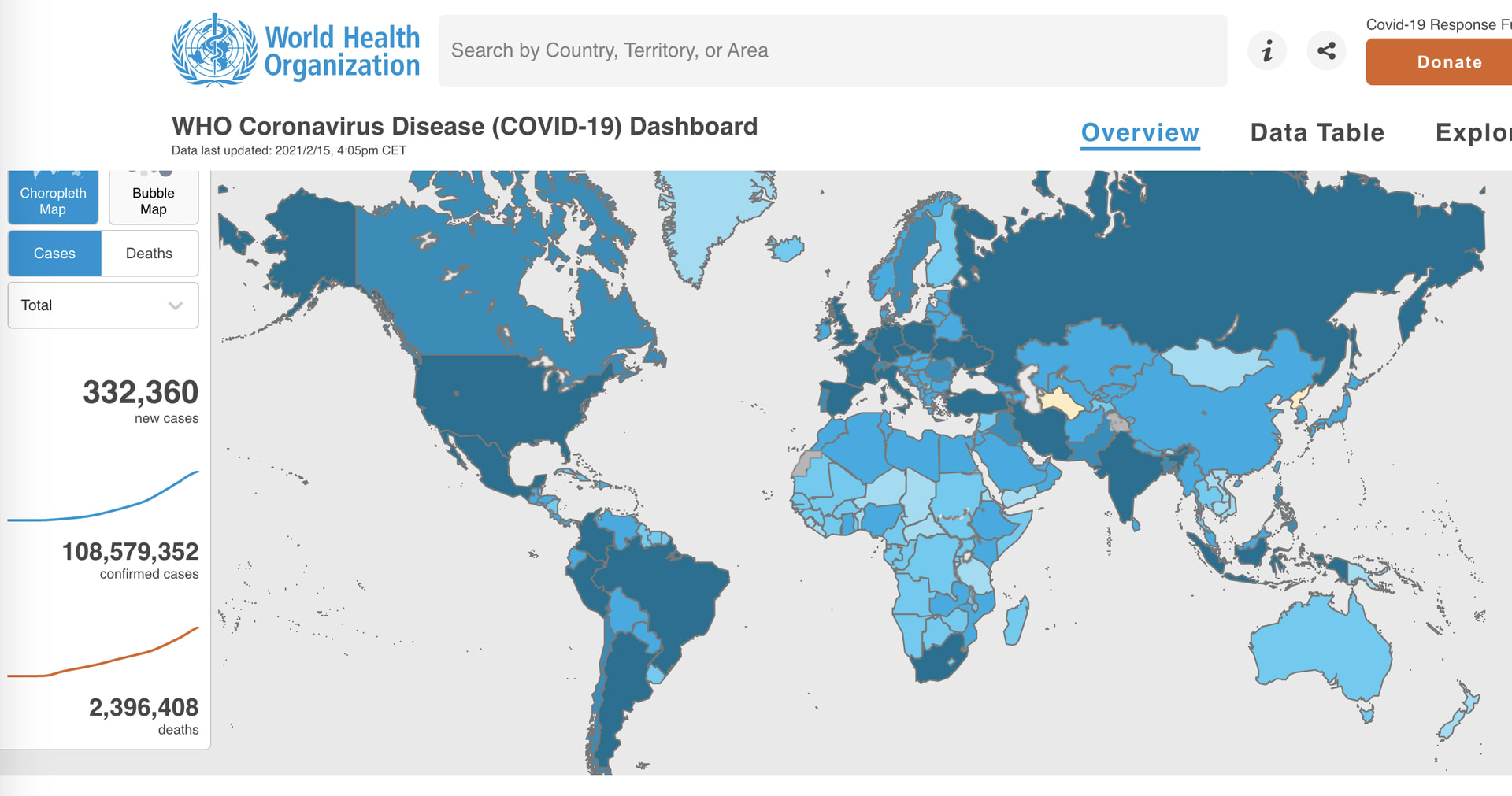 –FROM JOHNS HOPKINS CSSE–
From Johns Hopkins

CSSE,

the

Infection Rate World Graphic
The Cultures of Dignity Resources for Supporting
Social-Emotional Wellness
From Cultures of Dignity

,

For the Social-Emotional Tiny Guides from Rosalind Wiseman and Charlie Kuhn– a gift to our AAIE community– resources with no fee but plenty of insight.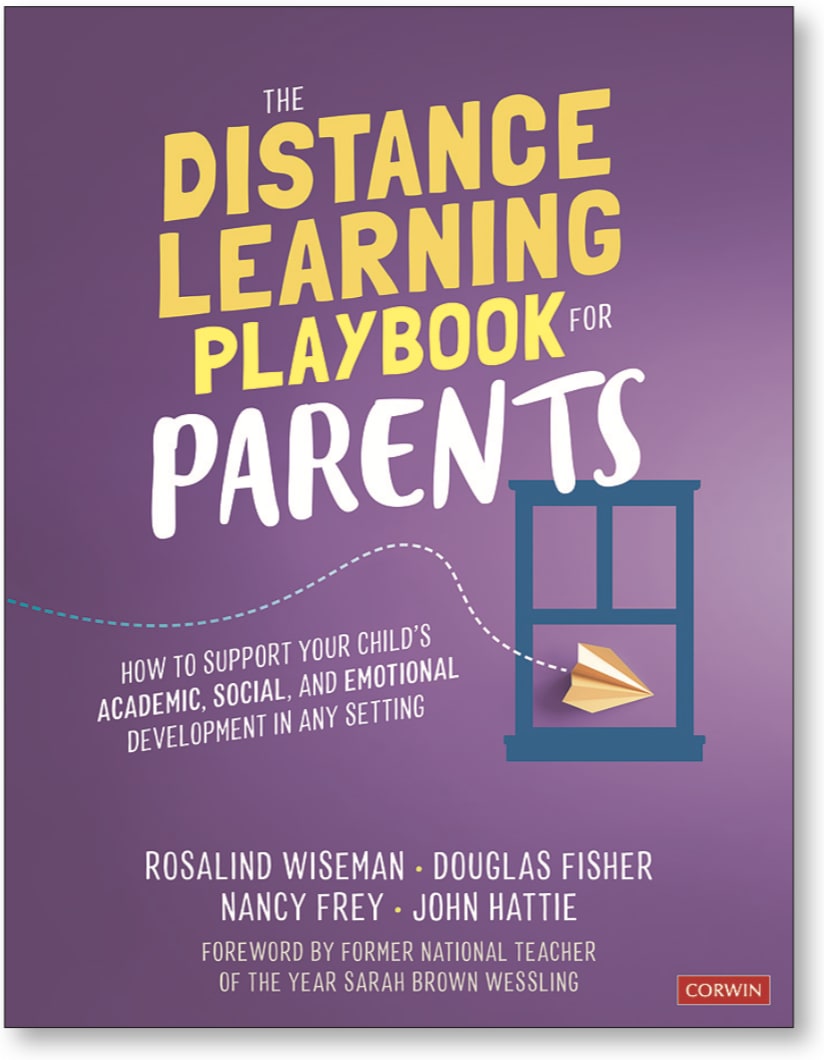 Rosalind Wiseman's newest book:

"Distance Learning Playbook for Parents–How to Support Your Child′s Academic, Social, and Emotional Development in Any Setting
A Final Note: The AAIE COVID-19 Briefing is provided to support your leadership for the school community you serve. We encourage you to use these resources in any way, shape or form that helps you, your communications and toward furthering close relationships across your community. – The AAIE Board