ASSOCIATION for the ADVANCEMENT of INTERNATIONAL EDUCATION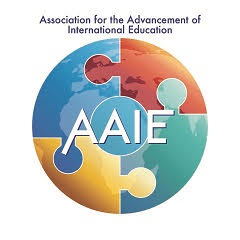 OUR MISSION
A global community that connects diverse people, ideas and resources, AAIE helps international educators lead with vision, wisdom, courage and integrity.
F3
Friday's Five Ideas for the Future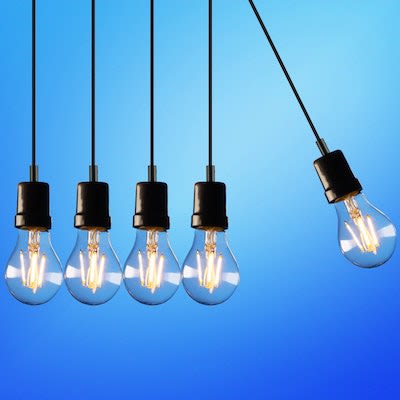 Leading in Uncertain Times
January 29, 2021
Welcome to this week's Friday Five (F3). This week we look at communication, or more specifically how direct communication is critical in times of crisis. This past year has tested us, and as leaders we share a desire to focus on facts and information to ensure our communities have all the relevant information. However, facts alone do not comfort. Sometimes, it is just as important for our communities to simply feel connected. As a leader we must have honest conversations, and taking lessons from the past we can see just how powerful talking can be. It relieves anxiety and helps people find strength they didn't know they had. As leaders, we don't have to have all the answers or pretend that we do. We simply need to be willing to stay connected, to tell the truth, and to convey hope. As the articles point out, we owe it to ourselves and to the people we care about to be this kind of leader.
We will continue to send the weekly F3 Newsletter and also extend the conversation in our AAIE Conversations. Please join us and share articles and ideas with us as we learn from each other globally.
Your Board of Trustees and Mark
WORTH A THOUGHT
"We are stronger when we listen, and smarter when we share." - Rania Al-Abdullah
Now on to Friday's Five...
What Inclusive Leaders Sound Like
Leaders across virtually every industry are pledging to be more inclusive; but if their actions and behaviors don't support those values, the progress stops there. In this Harvard Business Review article, Noah Zandan and Lisa Shalett discuss their recent study in which they applied a combination of computational linguistics, vocal mapping, and facial micro-expression analysis to determine what truly makes a leader inclusive in the eyes of an audience. Based on the findings, they provide three behaviors that can be learned, practiced and mastered.
Compassionate Leadership Is Necessary - But Not Sufficient
The world is in crisis. Economies are unwinding; jobs are disappearing – and our spirit is being tested. In light of this, it's imperative for leaders to demonstrate compassion. In this Harvard Business Review article, authors Rasmus Hougaard, Jacqueline Carter and Nick Hobson explain that compassion on its own is not enough. For effective leadership, compassion must be combined with wisdom. This often requires giving tough feedback and making hard decisions that disappoint people. Showing compassion in leadership can't come at the expense of wisdom and effectiveness - you need both. The optimal style is wise compassionate leadership and in this article, you will find tips and advice on achieving the right balance.
White House Press Secretary Jen Psaki Is Providing Key Crisis Communication Lessons

The first two White House briefings conducted by Jen Psaki, U.S. Press Secretary to President Joe Biden, have already provided important lessons about communicating in a crisis. In this Forbes article, author Edward Segal looks at the important lessons about communication leadership which can be taken from these briefings, and how business leaders can learn from them. He then provides five lessons from Psaki which can support all leaders.
This Centuries-old Framework is Surprisingly Effective for Making Better Decisions

It's been quite a year for tough decisions, and events have us all thinking more deeply about the decisions we make on both a professional and personal level. In this Fast Company article, Nick Wolny asks what's the best way to assess our options and make a decision? As it turns out, systematized approaches to ethical quandaries have been debated by philosophers for centuries. Ethical reasoning, and having a framework for tough decisions, could help you make more impactful moves in work and life this year.
Special thanks to Dr. Robert Hetzel for the article
What Churchill Can Teach Us About Defeating Coronavirus
There is much we can learn from Churchill as we face what may prove to be the crisis of our time. Through his powerful speeches, he made people believe they could endure, and that they could fight on. He was honest about their situation, which won their trust. And he told them how heroic they would be, which almost forced them to live up to the image he painted of them. In this Strong Towns article, Quint Studer describes the value of communication for leaders. To keep people with us in tough times, leaders need to talk directly, honestly, and often to our workplaces and our communities. Leaders need to be out front and visible, making a personal connection and being authentic about what's going on.
WORTH A READ
"So Matilda's strong young mind continued to grow, nurtured by the voices of all those authors who had sent their books out into the world like ships on the sea. These books gave Matilda a hopeful and comforting message: You are not alone." – Roald Dahl
Just as we are sensitive to the challenges of the coronavirus concerns - F3 will only focus on leadership learning and we'll ensure you receive our every-other-day coronavirus update as a separate publication.
To sign up for this newsletter
Please opt-in so that we remain in touch with the future and each other.
Contact Us
Mailing Address: AAIE PO Box 3496 Princeton, NJ 08543-3496
Physical Address: AAIE 15 Roszel Road Princeton NJ 08540

Phone: +1 609-716-7441
or +1 609-452-0990
Cell: +1 970-488-9416
www.aaie.org
© 2020 AAIE
If you received this email in error, you may unsubscribe from this list.