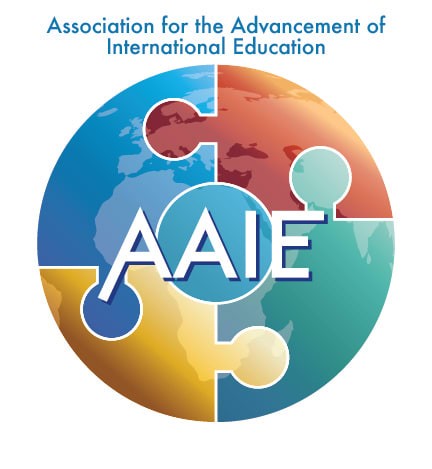 –MONDAY–
AAIE's COVID-19 BRIEFING
#132
Data and Ideas to Support Your Crisis Leadership
November 2, 2020
–Today's Briefing Highlights–
46,849,292Cases World-wide

(Johns Hopkins):

THIS week's

CONVERSATIONS

A global

CONVERSATION

on Thursday: Innovation Academy (IA): Student-Centered Learning Online or In Person-

(thanks to Tri-Association and AASSA)

More on the possible benefits of a flu shot

Sapient Leadership– responsive to the human species in a time of exponential change

Indonesian cemeteries running out of room

COVID-19's "devastating" second act

A

POEM TO CONSIDER
–QUICK LINKS FOR BUSY PEOPLE–
AAIE's ONLINE CONVERSATIONS ARCHIVE
AAIE's SIX-QUESTION SURVEY RESULTS ON SCHOOL REOPENING
AAIE MEMBERSHIP FOR 2020-21
THE WORLD HEALTH ORGANIZATION DASHBOARD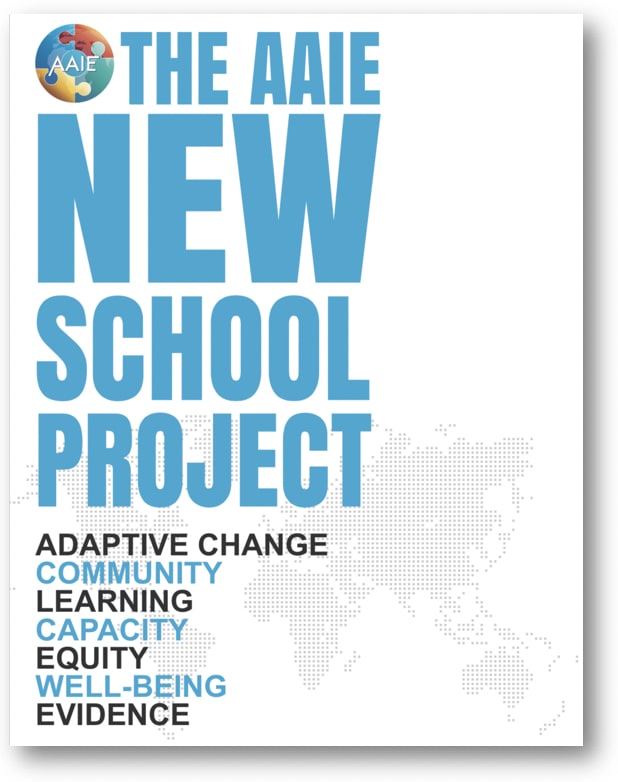 THE SEVEN PRINCIPLES FOR THE
NEW SCHOOL PROJECT
Our Phase II discussions now move from principles to practice. Please join the CONVERSATION– moving from the driving ideas into everyday action.
Today's Quote to Consider:
"We swim in a sea of science, and perhaps, like fish who take water for granted, we take science for granted. But without it, we would stop breathing."
–Alan Alda
THIS WEEK'S
LEADERSHIP CONVERSATIONS
with International School Leaders Around the World
TUESDAY
November 3
08:00AM EST
LEADERSHIP RESILIENCE–
"Part 3: Caring for Ourselves and our Community"
–presented by, Kristin Daniel and
Ellen Mahoney,
The Circulus Institute
To work together and strengthen our resilience and build efficacy strategies to increase resilience for our school community.

To explore strategies to care for both ourselves and others in our school community during stressful times.

CLICK HERE for the AGENDA
THURSDAY
November 5
08:00AM EST
SCHOOL HEADS AND SENIOR LEADERS AROUND THE WORLD #36
Our Weekly Conversation
– hosted by Will Richardson
Weekly Learning as a Community– All international school senior leaders are welcome. A Weekly CONVERSATION between School Heads and Senior Leaders. Our discussions continue to be contemporary, important and a time we teach each other.
Thanks to Will Richardson who has facilitated our Thursday CONVERSATIONS, since the very beginning.
THURSDAY
November 5
10:00AM EST
All Worldwide Schools Welcome
THE WEEKLY LATIN AMERICA CONVERSATION GOES GLOBAL #26
– hosted by Sonia Keller
(Tri-Association) and Dereck Rhoads (AASSA)
Innovation Academy (IA): Student-Centered Learning
Online or In Person

Join us from around the world on November 5, 2020 at 10:00 a.m (Eastern Time, US) for a one-hour "Kick Off" Panel Presentation to learn:
The value of having your students participate in the online IA program hosted through the American School in Lima, Peru (FDR)

How your school might start/improve IA type programs at your own school

And about upcoming professional learning opportunities for your teachers to extend IA concepts (interdisciplinary, real-world, project/problem based approaches) in their own teaching as well as collaboration with colleagues.
Meet the Panel:
Kerry Jacobson: Kerry is the Superintendent of the American School in Lima, Peru (FDR) and a strong advocate and supporter of both the IA Online and the Innovation Academy at the American School in Lima, Peru.
Michael Adams: Michael is Superintendent of the American School Foundation of Monterrey, Mexico. Michael has seen first hand the impact of the IA, having observed IA classes at FDR as a part of a past AdvancED accreditation visit. He has supported student participation in the IA and collaborated with FDR.
Corey Topf: Corey is the Director of the IA Online and the founder of the Innovation Academy at the American School in Lima, Peru (FDR).
More about the Innovation Academy (IA):
In the fall of 2012, a small group of teachers and administrators took the research-based practices from John Hattie, John Medina, Tony Wagner and others and began designing a program that they would have loved if they were still in school. After months of planning, iterating and talking with students and parents, the Innovation Academy (IA) was finally ready to launch in August of 2013 with the first pilot group of 15 juniors. Since that time, the IA has continued to grow. In the summer of 2020, FDR and ASFM held a collaborative IA online with students participating from around the globe. What students value most in the IA is the autonomy they have over their learning, the authentic projects they create, and the deep relationships and learning they enjoy with their IA cohort and IA mentor.
FRIDAY
November 6
8:00AM EST
THE AAIE NEW SCHOOL PROJECT: Phase II
From Principles to Practice
– an unprecedented collaboration between international schools around the world.
Discussions Facilitated by
Will Richardson, Homa Tavangar and Kevin Bartlett
THIS WEEK: We take on The Principle: Well-being
"WE CO-CREATE A CULTURE THAT NURTURES THE INTELLECTUAL, SOCIAL, EMOTIONAL, PHYSICAL, SPIRITUAL, ENVIRONMENTAL, AND WELL-BEING OCCUPATIONAL WELL-BEING OF ALL COMMUNITY MEMBERS."
A SUMMARY OF FRIDAY'S
NEW SCHOOL PROJECT SESSION:
(With thanks to our curators Dana Watts and Shelley Paul)
Principle Two, Week Two
CAPACITY: We develop the capacity in our people to implement high quality and sustainable solutions in a time of rapid and unmitigated change
This past Friday we shared strategies for 'living' this principle. As usual, the conversations were 'deep and wide', as we unpacked the challenges of capacity building in depth and drew on a range of perspectives, sources and voices. Among other things, conversations focused on ways to build the capacity of all 'our people', mining for the gems of capacity in all stakeholders.
Thanks to this principle's curators, Dana Watts and Shelley Paul, who launched the discussion, including considering framing around Freezers, Farms, Fragility, Equity & (Eco)Systems, as a group we discussed the limits of our capacity, using various metaphors, intersections with other principles (particularly equity), and the quality of becoming "anti-fragile."
In echoes of our discussions on Adaptive Change, we wondered about building capacity for new solutions by shedding old practices that fill up our 'capacity space' but are past their sell-by date. We also touched on the ways in which the language we use may influence our mindset as to what is possible, and thus limit or expand our capacity. Systems thinking has a place too, where building common language about needed change within our complex schools can be achieved through professional learning community protocols.
Another rich and provocative discussion. Maybe more questions than answers but hey, a while back we committed ourselves to 'fearless inquiry' !
Big thanks to all who are contributing their time and talents each week!
NOTE: You can catch up, comment, and browse the curation Padlet, slide deck and more here: bit.ly/aaienshome (this is the AAIE New School Home Base - aaienshome).
What It Takes to Lead Through an
Era of Exponential Change
–by Aneel Chima and Ron Gutman, October 29, 2020
Editor's Note: One of the most rewarding aspects of AAIE's authoring of the COVID-19 BRIEFING is to witness the care and concern fellow international school leaders bring to each other. Seldom does a day go by without one or more emails with a senior leader offering an article they have found to share for the greater good of our community. Today is no exception. Dr. Shabbi Luthra provides an HBR article with one of the most provocative views on leadership for our times. The thesis is that considering all we are expected to do within our current leadership lives, we best buckle up and adopt new leadership skills– we're in for a long run. Please do take the time to learn from both Shabbi and the HBR authors. The article invites a recalibration of our leadership approaches in a time of exponential change.
A consortium of leaders gathered at Stanford University to debate how our new context is changing leadership expectations. The outcome is the Sapient Leadership ideas.
A FRESH LEADERSHIP DEFINITION: A Sapient (the nature of humans) Leader is characterized by being wise, sagacious, and discerning in navigating change while also being humane in the face of change that can often feel alien.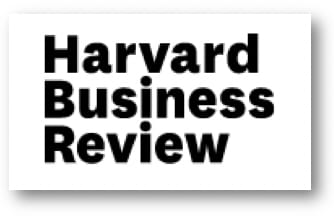 To say that 2020 is a year of disruption and change is to understate the obvious. Our daily lives, from educating our kids, managing our health, and working from home, to simple social rituals like dinner with friends, underwent rapid multi-dimensional change. Nascent trends — virtualization of the workspace, online learning, virtual health, and e-commerce — accelerated exponentially. Changes anticipated to take years occurred in months and, in some cases, weeks and even days. Understandably, leaders have struggled mightily to address these overlapping changes simultaneously, dealing with economic, health, and logistical crises that have unfolded at top speed.
Much as we might like to think of 2020 as an anomaly, it may not be. Conditions for accelerating change have been building for years. Advancements in information technology, automation, human interconnectivity, Artificial Intelligence, and the network effects among them, created a new reality where change is much more rapid, continual, and ubiquitous. Covid-19 and its derivatives laid bare a "new normal" of change, marked by three dimensions:
It's perpetual — occurring all the time in an ongoing way.
It's pervasive — unfolding in multiple areas of life at once.
It's exponential — accelerating at an increasingly rapid rate.
This three-dimensional (3-D) change is defining our emerging future and, as a consequence, effective leadership will be defined by the ability to navigate this new reality.
The problem is, our models for leadership weren't built for this kind of 3-D change. Human minds evolved for thinking linearly and locally in the face of challenge, not exponentially and systemically. Noted futurist Ray Kurzweil asserted, "The future is widely misunderstood. Our forebears expected it to be pretty much like their present, which had been pretty much like their past." But, projecting our pasts onto our futures exposes a fundamental error: Linear thinking can never catch-up and adapt to the perpetual, pervasive, and exponential change occurring around us — it's simply too fast and too complex.
We need a new form of leadership, better equipped to navigate this unprecedented kind of change. For this purpose, we gathered, under the Stanford University umbrella, world-class luminaries — leaders who generate impact and change at a global scale — for conversations on the future of leadership and change-making. What emerged was a new vision of leadership, which we call Sapient Leadership. A Sapient Leader is characterized by being wise, sagacious, and discerning in navigating change while also being humane in the face of change that can often feel alien. This kind of leadership emphasizes — counterintuitively — an anti-heroic leader.
Sapient Leaders exhibit authenticity, humility, and vulnerability, inspiring the necessary trust and psychological safety that drives shared learning and intelligence, resulting in enhanced collective performance and leading to a better future for all.
A Summary of Sapient Leadership Behaviors
How to Practice Sapient Leadership
The four pillars of Sapient Leadership emerged out of the discussions with our luminaries as they were navigating 3-D change in real-time — each leader, in some capacity, articulated a version of these ideas. Leader humility, authenticity, and openness instills trust and psychological safety. In turn, trust and psychological safety empower individuals and teams to perform at their highest capabilities. Additionally, continuously learning teams are essential for keeping pace with and effectively navigating 3-D change. Finally, shared purpose and common values enhance focus, cohesion, and resilience in the midst of 3-D change.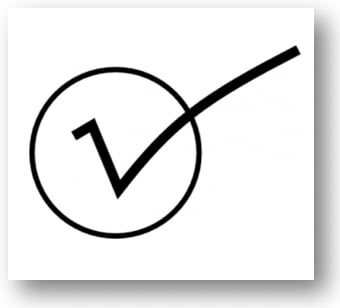 1. Leader humility, authenticity, and openness instills trust and psychological safety.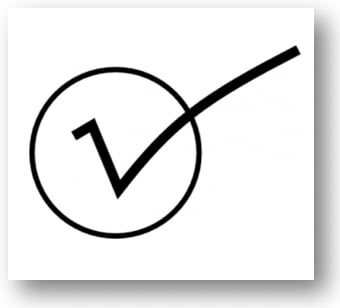 2. Trust and psychological safety empower individuals and teams.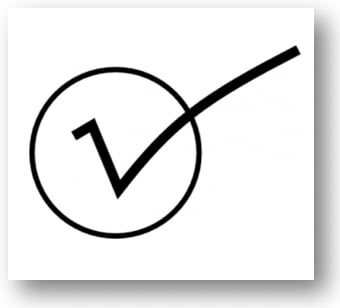 3. Continuously learning teams enable effective navigation of 3-D change.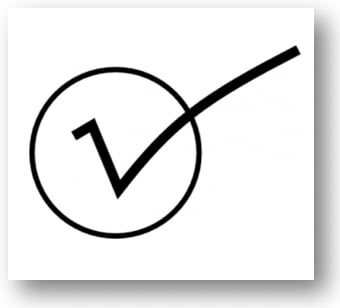 4. Shared purpose and values enhance focus, cohesion, and resilience during 3-D change.
A Flu Shot Might Reduce Coronavirus Infections,
Early Research Suggests
Editor's Note: A follow-up to an article we recently published, this time from Scientific American. If noting else, it is a convincing argument for ensuring you receive this year's flu shot. The context of the research is equally convincing with the finding that frontline medical workers were less likely to contract COVID-19, based on having been inoculated with this year's flu serum. An article for you and your international school community.

Hospital workers who got vaccinated were significantly less likely to develop COVID than those who did not
A new study suggests that there could be another key reason to get a flu jab this year: it might reduce your risk of COVID-19. The research, released as a preprint that has not yet been peer-reviewed, indicates that a flu vaccine against the influenza virus may also trigger the body to produce broad infection-fighting molecules that combat the pandemic-causing coronavirus.

The paper is in line with some other recent studies published in peer-reviewed journals that point to similar effects. But researchers caution the research is preliminary and needs to be bolstered by more rigorous experiments.
In the new study, Mihai Netea, an infectious disease immunologist at Radboud University Medical Center in the Netherlands, and his colleagues combed through their hospital's databases to see if employees who got a flu shot during the 2019–2020 season were more or less likely to get infected by SARS-CoV-2, the virus behind COVID-19. Workers who received a flu vaccine, the researchers found, were 39 percent less likely to test positive for the coronavirus as of June 1, 2020. While 2.23 percent of non-vaccinated employees tested positive, only 1.33 percent of vaccinated ones did. Netea and his team posted their findings on the preprint server MedRxiv on October 16.

These findings do not prove that flu vaccines prevent COVID-19, however. "This is an intriguing study, but it doesn't provide definitive evidence," says Ellen Foxman, an immunobiologist and clinical pathologist at the Yale School of Medicine. There could be other explanations for the association the Radboud scientists and their colleagues found. For instance, people who choose to receive a flu shot may be more health-conscious and more likely to follow COVID-19 prevention guidelines than individuals who do not get vaccinated. Netea agrees, noting that overall behavior, rather than the shot, might have made people in the former group less likely to get sick in his study.
Studies such as these, which find correlations between behaviors and outcomes, cannot establish cause and effect.
Determining whether flu shots actually prevent COVID-19 "requires big clinical trials at the level of the [general] population," says Maziar Divangahi, a pulmonary immunologist at the Research Institute of the McGill University Health Center. Netea acknowledges this but points out that such a clinical trial would require a randomly chosen control group of subjects to be denied flu shots. "That's not ethical," he says.
Netea and his team also conducted a laboratory experiment that suggested how flu shots could prevent coronavirus infections. First, they purified blood cells taken from healthy individuals. Then they exposed some of the cells to the Vaxigrip Tetra flu vaccine, made by Sanofi Pasteur, and let the cells grow for six days. After that, the researchers exposed the cells to SARS-CoV-2 and analyzed them one day later.
The cells that had first been primed with the flu vaccine produced more of several kinds of virus-fighting immune molecules, known as cytokines, than did those that had not been exposed to the vaccine. Though such molecules can be detrimental when they are produced late in a patient's course of COVID-19—inciting a so-called cytokine storm, which can damage many body organs—cytokines produced early in the infection process are helpful, Divangahi explains. They "get rid of the pathogen," he says, making the infection milder.
It might seem far-fetched that a vaccine designed to protect against one infection could protect against others, too. But a growing body of research suggests that this does, in fact, occur through a process called "trained innate immunity."
–TODAY's POEM TO CONSIDER–
A poem, just for you as a source of peace and reflection...
GIFT
A day so happy.
Fog lifted early, I worked in the garden.
Hummingbirds were stopping over honeysuckle flowers.
There was no thing on earth I wanted to possess.
I knew no one worth my envying him.
Whatever evil I had suffered, I forgot.
To think that once I was the same man (woman) did not embarrass me.
In my body I felt no pain.
When straightening up, I saw the blue seas and sails.
–By Czeslaw Milosz
–THE NEWS of COVID-19–
46,849,292
Cases Worldwide (Johns Hopkins CSSE)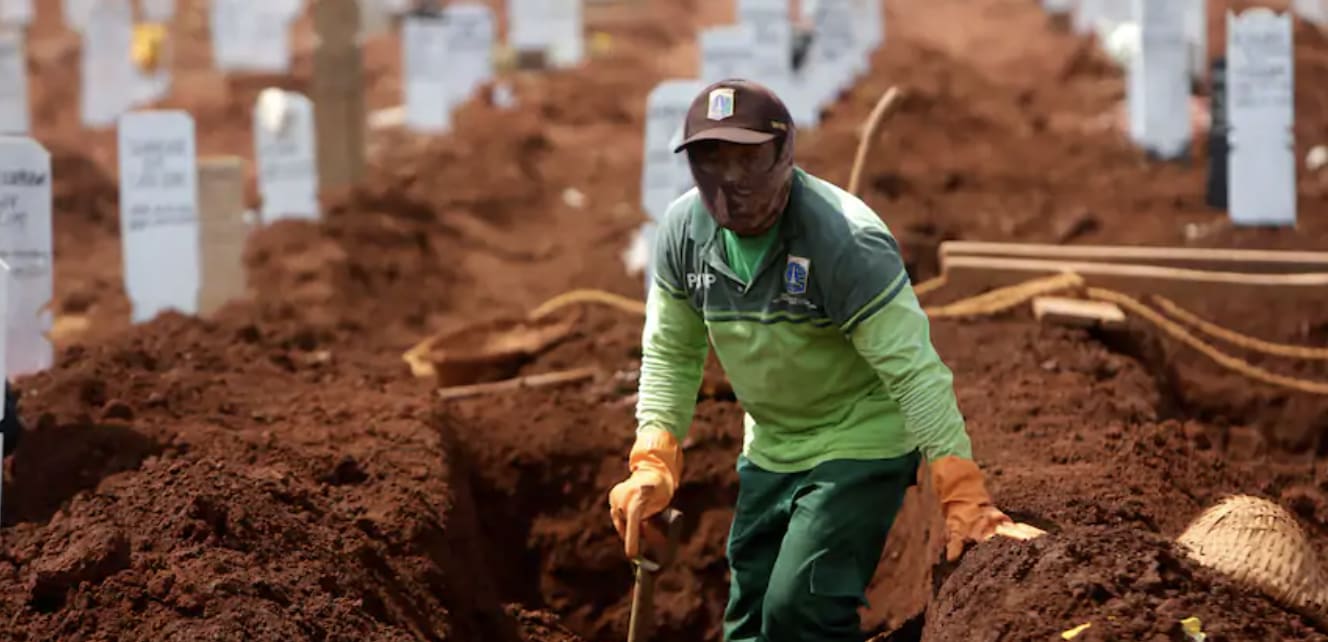 Covid-19 Deaths are Soaring, and
Jakarta's Graveyards are Running Out of Space
Jakarta has 73 cemeteries with more than 815,000 gravesites, but they have almost reached capacity because of the pandemic, which has caused the city's average monthly death toll to nearly double, said Suzi Marsitawati, head of the Jakarta Parks and Cemeteries Department.

The situation has become so dire that the Jakarta government is bulldozing a five-acre site for a cemetery in the north of the city to accommodate the growing number of victims of covid-19, the disease caused by the coronavirus. As of Friday, the city government had reported some 105,000 coronavirus cases and more than 2,200 deaths. Indonesia overall has one of the world's highest observed case-fatality ratios, according to Johns Hopkins University data.

Marsitawati said the new cemetery, scheduled to open by December, would "also have burial space for non-covid cases, too," to help ease the strain on existing burial grounds, which are expected to experience a spike in non-coronavirus deaths from the onset of the annual monsoon season in coming weeks. (Washington Post)
COVID-19: A Devastating Second Act
Nearly a year into the global coronavirus pandemic, scientists, doctors and patients are beginning to unlock a puzzling phenomenon: For many patients, including young ones who never required hospitalization, Covid-19 has a devastating second act. Many are dealing with symptoms weeks or months after they were expected to recover, often with puzzling new complications that can affect the entire body—severe fatigue, cognitive issues and memory lapses, digestive problems, erratic heart rates, headaches, dizziness, fluctuating blood pressure, even hair loss. A leading explanation for long-Covid symptoms is that immune-system activity and ensuing inflammation continue to affect organs or the nervous system even after the virus is gone, researchers say. (The Wall Street Journal)
Italy and the "Terrifying" New Data
Italy is bracing for a new round of restrictive coronavirus measures to be announced on Monday, amid skyrocketing infection rates and rising social tension. The health minister, Roberto Speranza, said on Sunday that thanks to "terrifying" new data on infection rates, the country had just two days to approve further restrictions to curb its spread. His remarks led to the phrase "we have 48 hours" trending on Twitter. The new emergency decree is expected to impose even stricter measures than the one imposed last week, which ordered bars and restaurants to close at 6pm and shut gyms, cinemas and theaters. Many cities and regions, including Milan, Turin and Naples, which have borne the brunt of Italy's second wave, have also enacted local curfews, sparking social uprisings by small groups of extremist protesters. (The Daily Telegraph)
USA: 99,000 in a Single Day– Highest Ever
The United States recorded over 99,000 coronavirus cases yesterday, a level reached for the first time since the pandemic began. After eight months battling the virus, nearly two dozen states are reporting their worst weeks for new cases — and none are recording improvements. Sixteen states reported single-day records for new cases on Friday: Iowa, Kentucky, Wyoming, North Dakota, South Dakota, Utah, Montana, Illinois, Minnesota, Pennsylvania, West Virginia, Oregon, Kansas, Ohio, Colorado and Maine. And three states hit record deaths: Tennessee, Montana and New Mexico. (The New York Times)
Almost Half of Those Tested, Test Positive
The percentage of tests for Covid-19 coming back positive in South Dakota has soared to 46%. That's more than eight times the World Health Organization's recommended 5% threshold for businesses to be open. As Covid cases surge across the U.S. and in Europe, South Dakota and North Dakota hold a distinct position: Each has more new virus cases per capita than any other states have seen since the pandemic began. South Dakota has the most and North Dakota the second-most. (The Wall Street Journal)
France and Deploying Thousands of Soldiers
France stepped up security nationwide on Friday to guard against Islamist attacks after the fatal stabbings at a church in Nice, while protests flared in parts of the Middle East, Asia and Africa over French caricatures of the Prophet Mohammad. President Emmanuel Macron deployed thousands of soldiers to protect sites including places of worship and schools, and the nation was at its highest level of security alert after the second deadly knife attack in its cities in two weeks. (Reuters, Haaretz)
Boris Johnson Sides with Science
Britain's prime minister Boris Johnson has announced tougher coronavirus restrictions across England — including strict curbs on travel and the closure of pubs and restaurants — as he admitted the current approach had failed to stem an alarming second wave of the pandemic. Mr. Johnson told a Downing Street press conference on Saturday evening that the new limits would come into effect at 12:01 AM on Thursday and remain in place until December 2. Michael Gove, the Cabinet Office minister, admitted on Sunday that the lockdown could end up going on longer than the initial 27 days: "We are going to review it on the 2nd of December," he told Sky News. (Financial Times)
And More UK Perspective
Boris Johnson will insist there is "no alternative" to a nationwide lockdown as he addresses the House of Commons on Monday amid mounting fury among Tory MPs, after ministers conceded the new "stay at home" order could be extended beyond 2 December. The prime minister will tell Parliament that without the draconian new measures, which will come into force across England on Thursday, deaths from coronavirus over the winter could be "twice as bad or even worse" than in the first wave. (The Guardian)
Europe With Half of the World's Recent Infections
Europe, once again, is the center of the global pandemic, accounting for almost half the world's infections last week. But as desperately needed financial support fails to materialize, and track and trace systems fail to cope with the surge, there is public exasperation and, in some cases, open rebellion. On Friday evening, protestors threw molotov cocktails at police in Florence, in the latest outbreak of social unrest following Italian prime minister Giuseppe Conte's new rules. (The Guardian)
National Lockdown in Belgium
The prime minister of Belgium, which has one of the world's highest Covid-19 infection rates, announced a national lockdown on Friday, calling it a "last chance" to keep the country's health care system from collapse. The announcement came a day after surges across Europe led France to reimpose a national lockdown and Germany to sharply increase restrictions. Belgium, with 11 million inhabitants, has an average of 15,000 cases per day, and hospitals have been filling at an alarming rate for weeks. Doctors warned that unless radical steps were taken, intensive care units would be overwhelmed. (The New York Times)
Slovakia Aims to Test Whole Country in Two Days
Nearly half the population of Slovakia — more than 2.5 million people — was swabbed for COVID-19 on Saturday, on the first of a 2-day period of nationwide testing that aims to avoid a lockdown. One per cent tested positive, said government officials on Sunday. The program, which involved more than 40,000 testers and 5,000 test sites, aims to test everyone over age 10. The testing is voluntary, but anyone not participating must self-isolate in their home for 10 days under the threat of a fine. Some scientists have questioned whether the plan could end up doing more harm than good because of logistical challenges, last-minute planning and the high rate of false positives and false negatives associated with the quick-turnaround antigen tests that are being used. (The Lancet)
–The STATS–
TODAY's TOTAL
GLOBAL CASES:
Johns Hopkins– 46,849,292
WHO–46,403,652
GLOBAL DEATHS (WHO):
Today–1,198,569
Three Days Ago–1,178,475
EVOLUTION OF-GLOBAL CASES (WHO):
Today–46,403,652
Three Days Ago–
44,888,869
NEW CASES (WHO):
5440,577
–Tracking the Virus Around the World–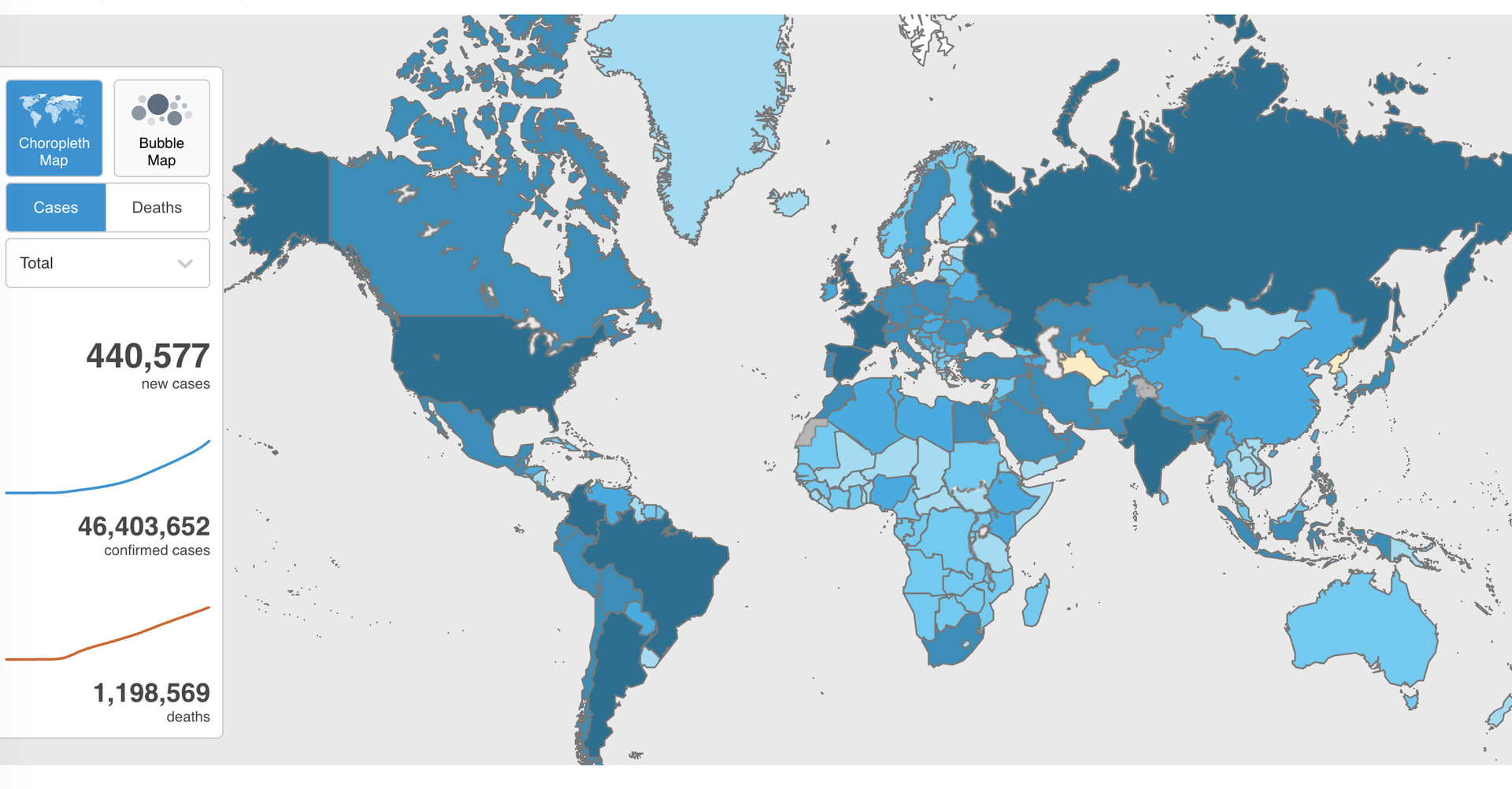 –FROM JOHNS HOPKINS CSSE–
The Cultures of Dignity Resources for Supporting
Social-Emotional Wellness
From Cultures of Dignity

,

For the Social-Emotional Tiny Guides from Rosalind Wiseman and Charlie Kuhn– a gift to our AAIE community– resources with no fee but plenty of insight.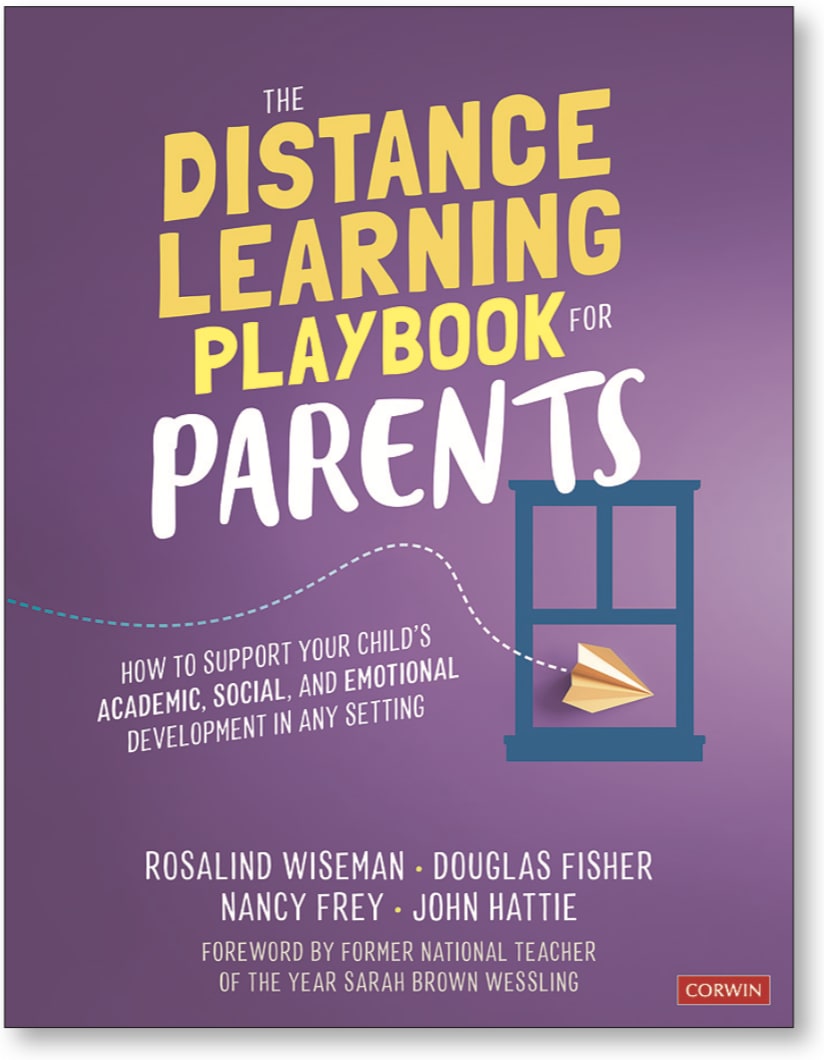 Rosalind Wiseman's newest book:

"Distance Learning Playbook for Parents–How to Support Your Child′s Academic, Social, and Emotional Development in Any Setting
A Final Note: The AAIE COVID-19 Briefing is provided to support your leadership for the school community you serve. We encourage you to use these resources in any way, shape or form that helps you, your communications and toward furthering close relationships across your community. – The AAIE Board