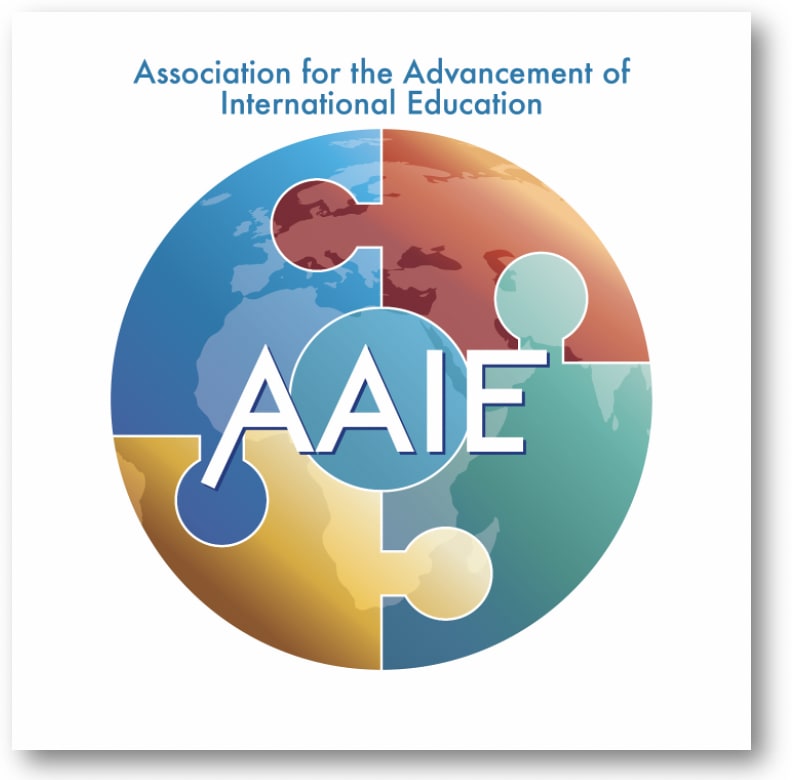 –FRIDAY (Spring Break)–
AAIE's COVID-19 BRIEF BRIEFING #193
Data and Ideas to Support Your Crisis Leadership
April 2, 2021
Another Heads-up on Our Upcoming
Global Leadership CONVERSATION
Global Leadership CONVERSATION Logistics
The Leadership CONVERSATION Attendee Portal will be available early next week. Please watch for an email containing your username, password, and directions for sharing this information with your school or organization's colleagues
A SET OF PRECONFERENCES
FOR THE ENTIRE AAIE COMMUNITY
Sunday, 11 April: 8:00-10:00AM EDT
AAIE welcomes you to a set of pre-conferences, meant to draw in board trustees, school heads and senior leaders of all stripes. A very important two-hours together as an AAIE community. CLICK HERE to review the full narrative for each session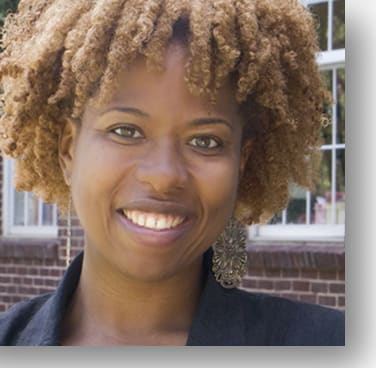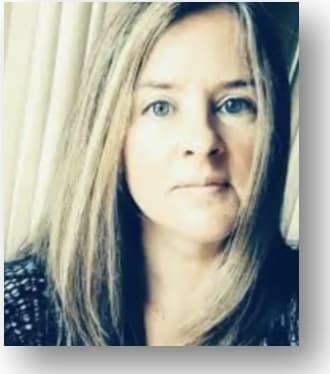 JACINTA WILLIAMS AND SHELLEY PAUL
DEI: CULTURALLY RESPONSIVE COMMUNICATION:
DISCOVER YOUR CONFLICT STYLE
As we accelerate our journey on the necessary yet challenging work of becoming anti-racist, equitable, and inclusive school communities, engaging in difficult conversations with colleagues, parents, and community members is a step in that journey.
Emotions might get high at times, but understanding their impact and how you react to an individual's expressions can help you resolve disagreements and conflicts across cultural differences. This session will support the important DEI work within our international schools:
Increase cultural self-understanding of your own communication and conflict resolution approach

Increase cultural other-understanding--of diverse approaches others use to communicate ideas and resolve conflict

Begin to name and notice patterns of conflict and how that impacts the advancement of diversity, equity, inclusion, justice, and anti-racism work in your school community

Leave with tools and resources to engage, manage, and resolve conflict in culturally responsive ways

Build awareness of a complementary tool to diagnose, set goals, and advance DEIJA in your school community.
DAVID CHOJNACKI and
RICK DETWILER
THE SINGLE MOST IMPORTANT RELATIONSHIP- SCHOOL HEAD AND BOARD CHAIR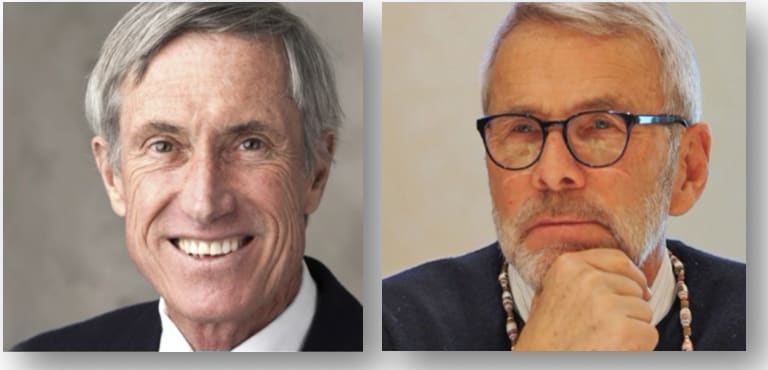 The challenge of leading an international School Board is great in "normal" times: high turnover of trustees, Board structures that sometimes restrict rather than enhance Board performance, the ongoing need for sustained Board development, finding the time to govern, and, of course, the volatile environment our international schools cope with. COVID-19 has reminded us of the inevitable added uncertainties that can challenge the Chair and Head leading their Boards.
"Leading Together" is the culmination of a project funded by the US Department of State Office of Overseas School promoting the shared leadership between the Chair of the Board and the Head of School to guide their Boards to effective governance. This Leading Together pre-conference provides Chair-Head teams with a clear picture of what and how they need to "lead together" to ensure their Boards are meeting the challenges they face.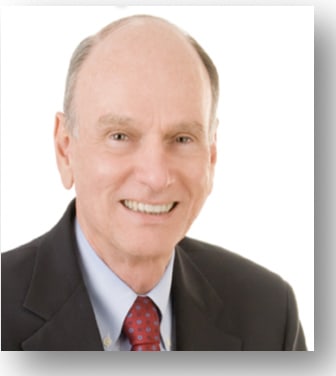 JOHN LITTLEFORD
RETENTION STRATEGIES: ENGAGING PARENTS
AS ADVOCATES NOT STAKEHOLDERS
Enrollment health and growth are key to the financial health of the vast majority of independent schools, especially those with modest or no endowments. We have always regarded parents as consumers of the school "product". However, parents are invested emotionally in the independent school experience far more passionately than we acknowledge. That investment in their children makes parents potentially powerful advocates for the school.
How does a school tap into that potential, organize it, launch it and maintain it to ensure strong enrollment demand and retention? Any uptick in enrollment due to the influx of new families who may have been dissatisfied with the public schools' response to remote learning should not be taken for granted.
QUICK LINKS for Busy People
130,101,770

Worldwide Cases

NEXT week's

CONVERSATIONS

Review of AAIE community pre-conferences

Pfizer-BioNTech protects against South African variant?

An Editorial: "Our Kids Are Not Broken"

Is the fourth surge upon us?

CDC: Those vaccinated low risk to travel but, well...best not to yet
TODAY'S CARTOON
Thanks to the New Yorker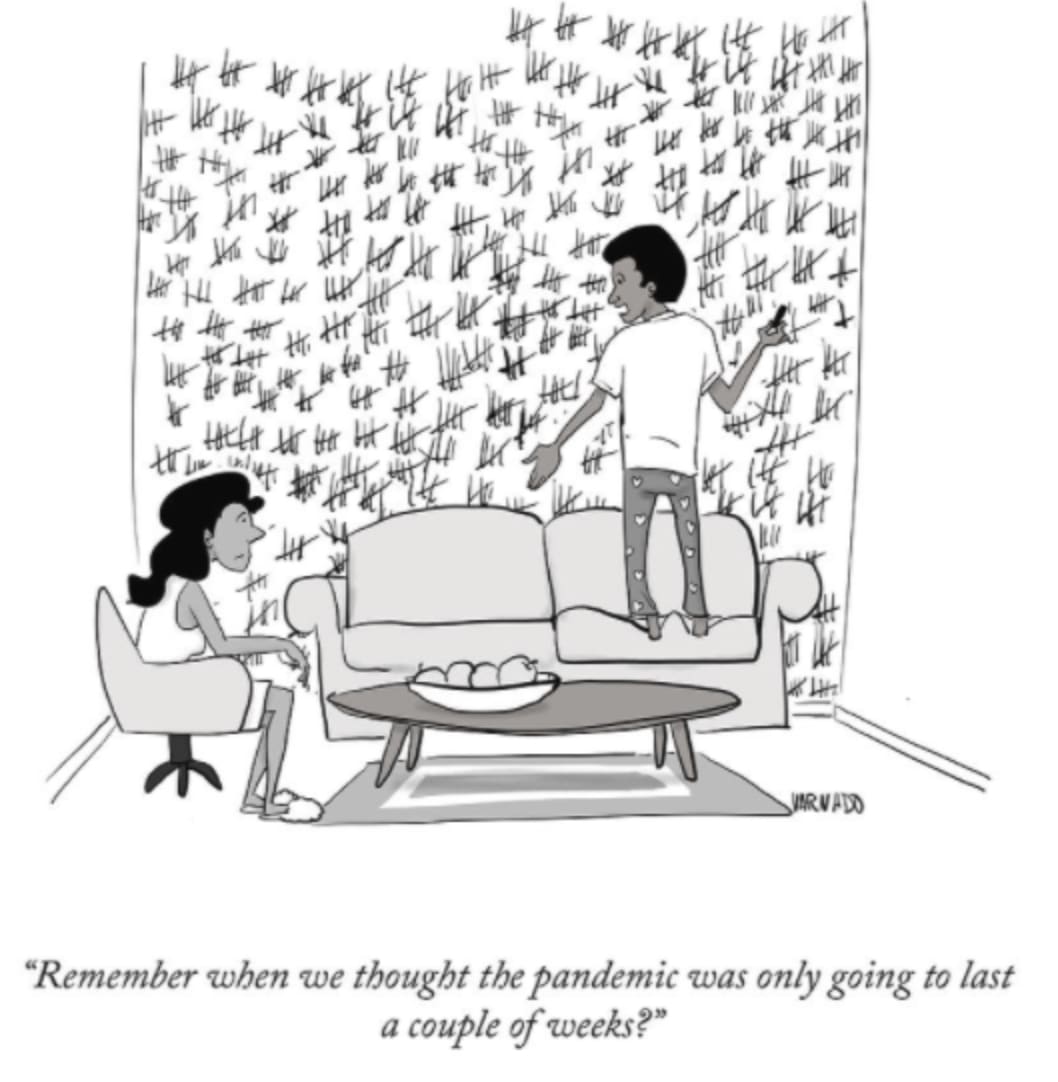 inspiration from Andrew Hoover
The Peace of Wild Things

When despair for the world grows in me
and I wake in the night at the least sound
in fear of what my life and my children's lives may be,
I go and lie down where the wood drake
rests in his beauty on the water, and the great heron feeds.
I come into the peace of wild things
who do not tax their lives with forethought
of grief. I come into the presence of still water.
And I feel above me the day-blind stars
waiting with their light. For a time
I rest in the grace of the world, and am free.
—by Wendell Berry
–NEXT WEEK'S CONVERSATIONS–
with International School Leaders from Around the World
INNOVATION AND THE FUTURE OF EDUCATION NOW DISCUSSION SERIES #4
WEDNESDAY
7 APRIL 2021
8:00AM EDT
Western Academy of Beijing (WAB) and AAIE present Round 4 of our panel discussion series that focuses on schools that continue to find new pathways for improving teaching, learning and ownership of students in the Journey.
Riffa Views International School from Bahrain will share how they have continued to flourish and innovate throughout. They started a series of faculty future searches to reflect upon what is core and what can be left behind, Their signature IGNITE Day program continued to evolve despite restrictions with learning pods and inspired Voice of RVIS podcast, run entirely by students. Their multi-year portfolios have become even more relevant and authentic...
With the belief that the first stage of innovation is empathy, RVIS has continued to serve their community with 3Cs and an F: Communicate, Connect, Care & have fun. The school is co-host to the Compassion Summit and has designed and facilitated a regional design sprint with the goal to co-create across schools.
For RVIS:
Tara Waudby, Head of School
Jessica Davis, Director for Learning
Dhara Levers, Futures Coordinator
For The International School Beijing
Stacy Stephens, Director of Learning
Laura Brown, Innovative Learning Coordinator
Erin Fazekas, Teacher of Grades 1-3 in Dragons Abroad Academy
Bessy Belay, Grade 10 student in Dragons Abroad Academy
ISB will discuss The Power of Language to Support Innovation
Guided by our professional growth framework, Tripod 7Cs, we developed models of learning which employed the use of consistent language in anticipation of the start of the 2020-21 academic year. This approach provided much-needed consistency, at a time when we needed to be resilient and flexible, as we transitioned between learning models in response to the COVID-19 pandemic.
The period of serving students outside China using our online instruction model lasted much longer than any of us anticipated and the feedback from our community provided rich data to inform how we should improve online instruction. Findings told us that students and teachers needed stronger connections, parents wanted a team of teachers to specialize in a more personalized online program, and teachers were confident they could meet the needs of online learners with a dedicated model of instruction. In January 2021, our fifth iteration of online learning, Dragons Abroad Academy was launched. This revised online program ensures we are providing the best educational experience for our online learners.
OUR WEEKLY GLOBAL
LEADERSHIP CONVERSATION #55
Our weekly global leadership CONVERSATION continues. where we place key leadership issues out front for all to see. Then we tackle the problem-solving as a community.
THURSDAY
8 April 2021
8:00AM EDT
THE LATIN AMERICA CONVERSATION #42
This week we renew our CONVERSATION, working together as we grapple with the unique leadership issues and context of Latin America
THURSDAY
8 April 2021
10:00AM EDT
THE AAIE NEW SCHOOL PROJECT: PHASE THREE
Our deliberations continue on the SEVEN PRINCIPLES that can guide NEW SCHOOL thinking for the future of international education.
LOOK FOR OUR PRESENTATION DURING THE AAIE GLOBAL LEADERSHIP CONVERSATION: Wednesday 14 April.
FRIDAY
9 April 2021
8:00AM EDT
READINGS FOR THE HOLIDAY WEEKEND
Following the Science About the Plague
and a Bit More
Look around the world at the devastation wrought by the covid-19 pandemic and something odd stands out. The European Union is rich, scientifically advanced and endowed with excellent health-care and welfare systems and a political consensus tilted strongly towards looking after its citizens. Yet during the pandemic it has stumbled.
In the brutal and blunt league table of fatalities, the eu as a whole has done less badly than Britain or America, with 138 recorded deaths per 100,000, compared with 187 and 166 respectively—though Hungary, the Czech Republic and Belgium have all fared worse than either. However, it is in the grip of a vicious surge fueled by a deadly variant.
Our kids have lost so much—family members, connections to friends and teachers, emotional well-being, and for many, financial stability at home. And, of course, they've lost some of their academic progress. The pressure to measure—and remediate—this "learning loss" is intense; many advocates for educational equity are rightly focused on getting students back on track.
But how will this growing narrative of loss affect our students, emotionally and academically. Research shows a direct connection between a student's mindset and academic success.
What do scientists still want to know?
Many key questions remain, including about the intermediate animal carrier and where and when that spillover occurred. The report includes recommendations for further studies, including following the trail of farmers and suppliers trading in animals and animal products at markets across Wuhan.
The priority should be to "follow the animals", starting at the Huanan market, says Eddie Holmes, a virologist at the University of Sydney in Australia. Given the large number of animal species that SARS-CoV-2 can infect, that sampling should be as expansive as possible, say researchers.
And it should definitely include bats. The closest known relative of SARS-CoV-2 is a bat coronavirus called RaTG13, isolated from a bat in a mine in Mojiang, southern China. But it shares only 96% of its genome with SARS-CoV-2, meaning that it is only distantly related. Courtier says that more bats should be sampled from that mine, and that researchers should share the sequences of other coronaviruses isolated there.
But Linfa Wang, a virologist at Duke–National University of Singapore Medical School, doubts whether closer relatives will be found, given the exhaustive sampling done in the cave by researchers over the past decade. "If you gave me a billion dollars, I would not sample in Mojiang cave. I would sample in Southeast Asia," adds Wang, who says that sampling should extend to lesser-sampled regions such as Thailand and Cambodia, where other relatives of SARS-CoV-2 have recently been isolated.
The vaccine was generally 90 to 100 percent effective against COVID-19 in people regardless of their sex, age, race, ethnicity or preexisting conditions. Yet only about half of trial subjects experienced the sort of systemic reactions.
"The big take-home message is that not having side effects, or [having] not as severe side effects, is no reason to worry," says John Wherry, an immunologist at the University of Pennsylvania.
So why do some people get side effects and others do not? "It's a great question, and we don't know the answer," Wherry says. But ultimately, the experience probably reflects the quirks of each person's immune system more than it does the vaccine's effectiveness.
New Data Confirms Pfizer-BioNTech Vaccine Efficacy —
and suggests it may protect against South African variant
New data from an ongoing trial of the Pfizer-BioNTech coronavirus vaccine reinforce the early results that led to the two-shot regimen receiving emergency use authorization from the Food and Drug Administration.
The data include six months of follow-up on 12,000 people in the trial and show the efficacy and safety of the shot hold up over time, the companies said in a news release.
The updated trial data, announced by news release from U.S. firm Pfizer and German company BioNTech, also provide the first hint that the vaccine may work against the B.1.351 variant first detected in South Africa, which has raised global alarm because it can evade some forms of immunity.
In November, when the companies submitted the vaccine for FDA regulatory consideration, it was 94 percent effective in preventing symptomatic covid-19. There were 170 cases of covid-19 in the trial — only 8 of them in the group that received the vaccine. After months of additional follow-up, there were 927 cases of covid-19 with symptoms in the trial and the vaccine was 92 percent effective, with 850 cases in the placebo group.
The vaccine was 95 percent protective against severe illness among the more than 46,000 participants in the trial.
Laboratory tests have repeatedly shown that antibodies generated by the vaccine are less effective against the B.1.351 variant. But whether that translates into a less effective vaccine has remained unclear. The study provides a preliminary, hopeful hint.
The twists and turns of a pandemic can be hard to predict, but this most recent increase was almost inevitable: A more transmissible and more deadly variant called B.1.1.7 has established itself at the precise moment when many regions are opening up rapidly by lifting mask mandates, indoor-gathering restrictions, and occupancy limits on gyms and restaurants.
We appear to be entering our fourth surge.
The good news is that this one is different. We now have an unparalleled supply of astonishingly efficacious vaccines being administered at an incredible clip. If we act quickly, this surge could be merely a blip for the United States. But if we move too slowly, more people will become infected by this terrible new variant, which is acutely dangerous to those who are not yet vaccinated.
–THE NEWS of COVID-19–
130,101,770 Cases Worldwide (Johns Hopkins CSSE)
The India Surge Continues in the Midst of Kumbh Mela
Millions of Hindus have gathered on the banks of India's sacred Ganges river to celebrate the Kumbh Mela, even as health officials warned that the country's health system was at serious risk from surging coronavirus cases. Public health experts feared the month-long festival, which is expected to draw tens of millions of pilgrims to the temple town of Haridwar in Uttarakhand province, will accelerate infections.
Cases have already risen sharply across the country in recent weeks. "It's obviously a matter of great concern," said K Srinath Reddy, president of the Public Health Foundation of India, a charity. "Any large gathering of people has the potential to be a super-spreader event." (via Financial Times)
USA: To Snatch Defeat from the Jaws of Victory?
Americans have entered a disconcerting phase of the pandemic. They are awash in hopeful news: With more than 2.8 million shots on average being administered every day, the country is fast approaching universal vaccine eligibility for all adults. And then there are problems like Michigan. In a rural stretch of the state along the shore of Lake Huron, coronavirus outbreaks are ripping through churches, schools and restaurants. For more than a week, ambulances have taken several hourlong trips each day to rush Covid-19 patients to I.C.U.s in Detroit, Port Huron or Saginaw.
Even as the pandemic appears to be waning in some parts of the United States, Michigan is in the throes of one of the most alarming outbreaks in the country. "I never thought we would see this at this time — I thought we would be over the hump," said Ann Hepfer, a health officer for two counties. (The New York Times)
The Virus is Reaching into French Classrooms
After more than a year of lockdowns and months of a sputtering vaccination campaign, Europe's efforts to curb the coronavirus pandemic entered yet another difficult chapter on Wednesday as President Emmanuel Macron of France announced the start of a third national lockdown in a desperate move to halt a new deadly wave.
With infections surging, hospitals swelling with patients and the virus now reaching into classrooms, Mr. Macron effectively abandoned a monthslong gamble to keep France open in the hope that a steady pace of vaccinations would make a lockdown unnecessary. He said that restrictions currently covering about one-third of the country's population would be extended nationwide for four weeks starting Saturday, and that schools would be closed for at least three weeks. (The New York Times)
Point-Counterpoint and China (stranger than fiction)
China called for the World Health Organization to probe whether Covid-19 first emerged in other countries—possibly including from a U.S. military laboratory—in its first public response to a call from the head of the agency for a more robust investigation into whether the virus escaped from a Chinese lab. (The Wall Street Journal)
A Long-Term Recovery and Mortality in the UK
Nearly a third of people who have been in a UK hospital suffering from Covid-19 are readmitted for further treatment within four months of being discharged, and one in eight of patients dies in the same period, doctors have found. The striking long-term impact of the disease has prompted doctors to call for ongoing tests and monitoring of former coronavirus patients to detect early signs of organ damage and other complications caused by the virus. While Covid is widely known to cause serious respiratory problems, the virus can also infect and damage other organs such as the heart, liver and kidneys. (The Guardian)
CDC Says it is Low-risk for Fully Vaccinated People to Travel
Federal health officials gave the green light Friday for fully vaccinated people to resume travel as more than 100 million Americans have had at least one dose of coronavirus vaccine, and evidence mounts of the shots' effectiveness.
While fully vaccinated people are at lower risk of infection, the officials said, they are still not recommending travel due to the rising number of cases in the United States and globally.
The long-awaited guidance from the Centers for Disease Control and Prevention is welcome news for the growing number of vaccinated adults who want greater freedom to visit family members and take vacations for the first time in a year. It is also expected to help boost the travel and airline industries that have been seeking a relaxation of restrictions.
The agency updated its guidance because of several newly released studies documenting the strong real-world effectiveness of coronavirus vaccines in helping to protect against infection and spread of the virus, and the rapid pace of vaccinations, now close to 3 million people a day. (Washington Post)
Worldwide Vaccinations per 100 People: As of April 2, 2021
–Chile and Uruguay Lead the World–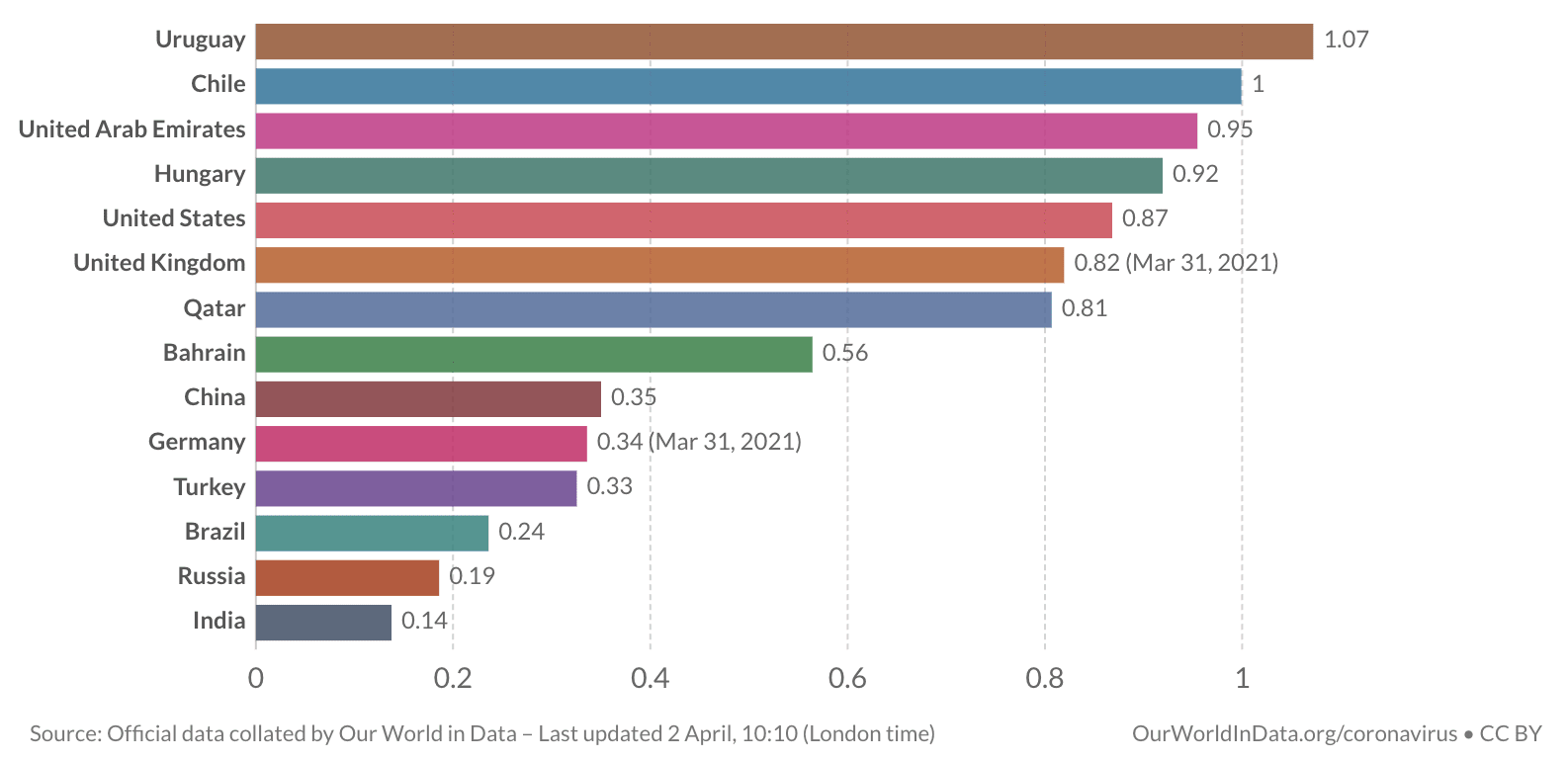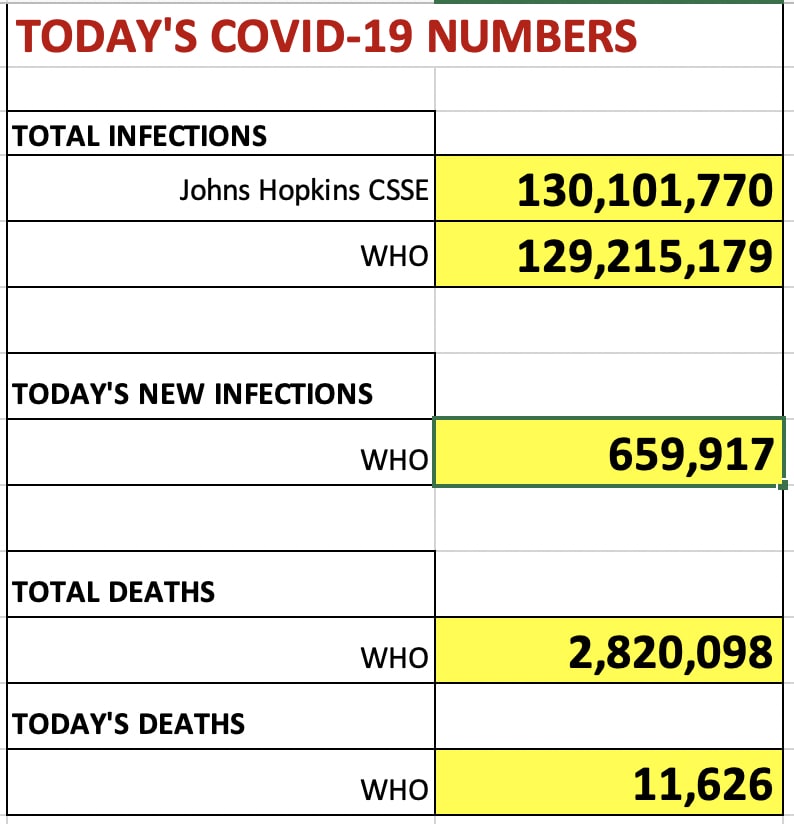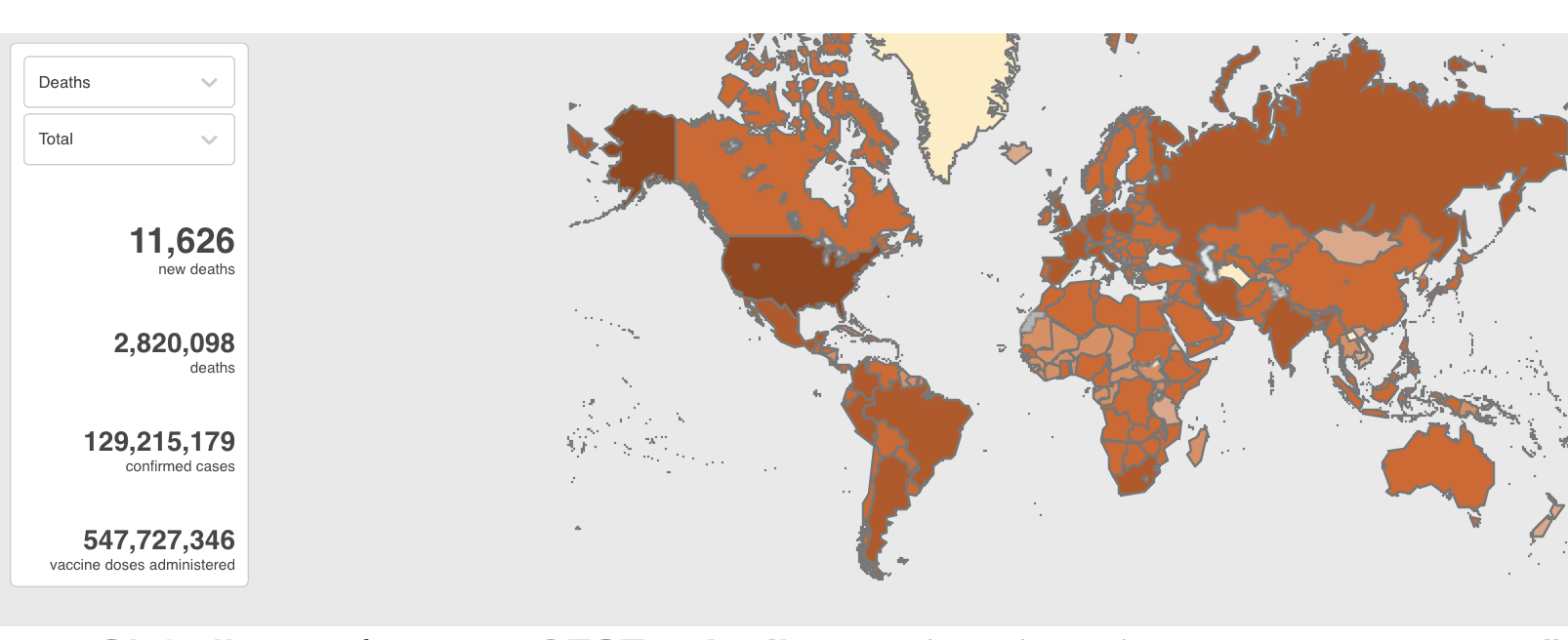 –FROM JOHNS HOPKINS CSSE–
From Johns Hopkins

CSSE,

the

Infection Rate World Graphic
The Cultures of Dignity Resources for Supporting
Social-Emotional Wellness
From Cultures of Dignity

,

For the Social-Emotional Tiny Guides from Rosalind Wiseman and Charlie Kuhn– a gift to our AAIE community– resources with no fee but plenty of insight.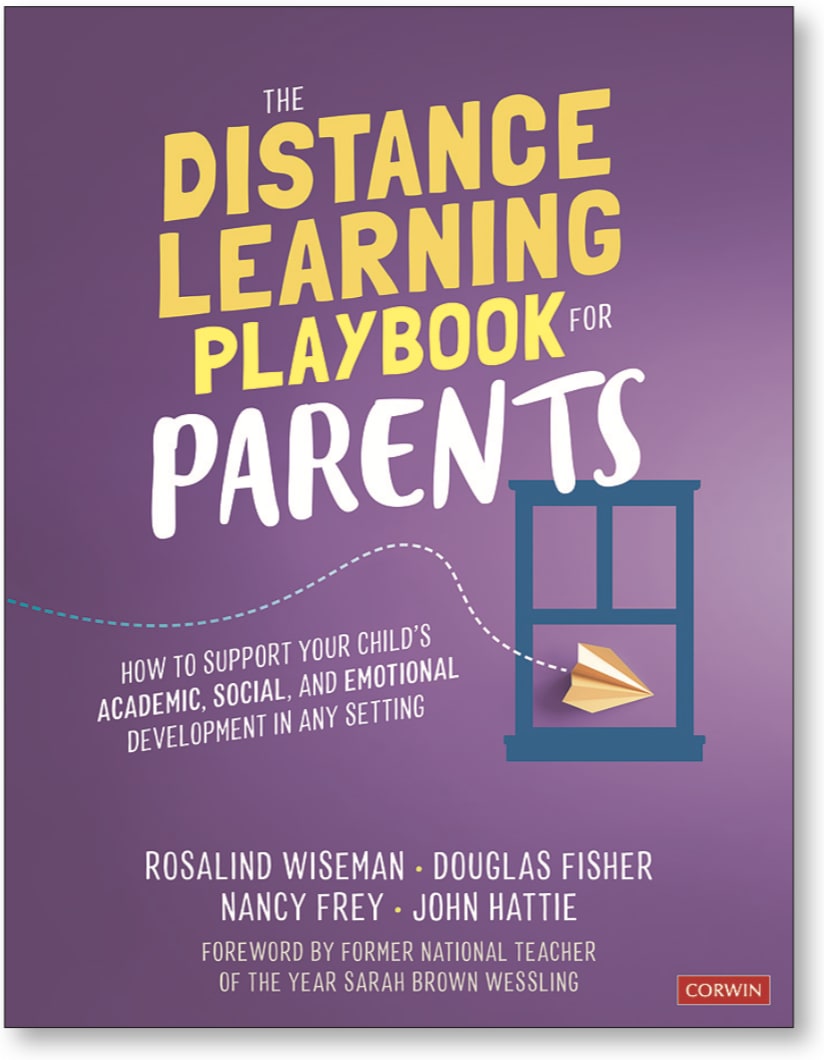 Rosalind Wiseman's newest book:

"Distance Learning Playbook for Parents–How to Support Your Child′s Academic, Social, and Emotional Development in Any Setting
A Final Note: The AAIE COVID-19 Briefing is provided to support your leadership for the school community you serve. We encourage you to use these resources in any way, shape or form that helps you, your communications and toward furthering close relationships across your community. – The AAIE Board