ASSOCIATION for the ADVANCEMENT of INTERNATIONAL EDUCATION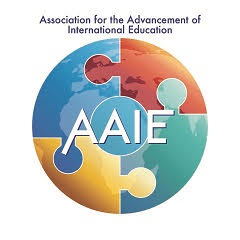 OUR MISSION
A global community that connects diverse people, ideas and resources, AAIE helps international educators lead with vision, wisdom, courage and integrity.
F3
Friday's Five Ideas for the Future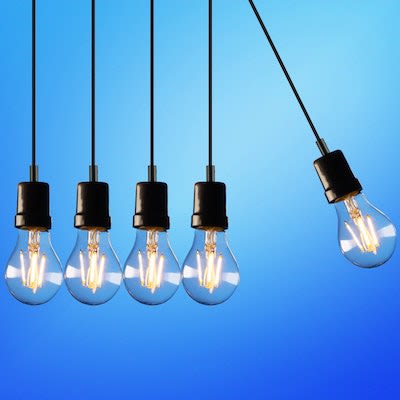 Leading in Uncertain Times
July 3, 2020
Welcome to this week's Friday Five (F3). This week we are asking how are you doing? We have all been working relentlessly to ensure that education continues even in these strange times. Now, with schools closing for the summer, we have a chance to relax and reflect - and with that likely will come some stress and anxiety. As we reflect on how tough this year has been for all of us, we can also ask ourselves what positive things will we take into the future. In this edition of the F3 we have included some articles to help you work through the trauma and anxiety - as well some ideas how to manage your time better to make sure you make time to relax, and most importantly take time for breaks.
We will continue to send the weekly F3 Newsletter and will also extend the conversation in LinkedIn. Please join us and share articles and ideas with us as we learn from each other globally.
Your Board of Trustees and Mark
WORTH A THOUGHT
"If your actions inspire others to dream more, learn more, do more and become more, you are a leader." - John Quincy Adams
Now on to Friday's Five...
In the Covid-19 Economy, You Can Have a Kid or a Job. You Can't Have Both.

In this New York Times article, blogger Deb Perelman describes how the prospect of opening schools in the Autumn comes with many emotions and complications for parents. The struggle of working parents this year has been a real concern. They are not burned out because life is hard this year, they are burned out from trying to hold on to jobs and take care of their children at the same time.
One-on-ones are my most valuable meetings; here's how I run them

In her Medium post, Mathilde Collin of Front explains how her company does one-on-one meetings and their impact. She offers a simple model for demonstrating care and boosting engagement, which has led to great employee engagement and retention. Mathilde describes the three types of one-to-one meetings they use to ensure that people are working on the right things and they understand why that work matters to the business.
Help Your Employees Manage Their Reentry Anxiety

As organizations reopen, employers are developing plans to bring employees back to work safely, giving careful thought to schedules, seating configurations, visitor policies, elevator usage, food delivery, and much more. While workforce reentry certainly includes logistical and operational planning, it is not just physical well-being that employers must take into account. In this Harvard Business Review article, Sarah Clayton and Anthea Hoyle discuss that it is equally important for organizations to look at how they will respond to employees' emotional and psychological health.
Law Professor Shuts Down 'All Lives Matter' With An Epic Response To Her Racist Students

In 2016, a Law School professor Patricia Leary was surprised by an unexpected letter of complaint from her students who berated her for wearing a Black Lives Matter shirt. But the professor was more than glad to respond, point by point, ripping every single argument apart. In a series of her skillful refutes to the student's premises, Prof. Leary demonstrated just how easy it is to debunk those weak arguments. Read the epic response by Professor Leary in this Bored Panda post by Liucija Adomaite and Mindaugas Balčiauskas.
This Time-Management Trick Changed My Whole Relationship With Time

Daily schedules, and our shared perception of time, grew hazier and more malleable during the spring lockdown, something that has persisted into our timid reopening. Hours, days and weeks merged into an ambient, dreamlike fugue. In his New York Times article, author Dean Kissick discusses using the Pomodoro technique for time management which consist of intervals of 25 minutes, with five-minute breaks in between - 25 minutes on, five minutes off, over and over again.
WORTH A READ
"Reading gives us someplace to go when we have to stay where we are". – Mason Cooley
Just as we are sensitive to the challenges of the coronavirus concerns - F3 will only focus on leadership learning and we'll ensure you receive our every-other-day coronavirus update as a separate publication.
To sign up for this newsletter
Please opt-in so that we remain in touch with the future and each other.
Contact Us
Mailing Address: AAIE PO Box 3496 Princeton, NJ 08543-3496
Physical Address: AAIE 15 Roszel Road Princeton NJ 08540

Phone: +1 609-716-7441
or +1 609-452-0990
Cell: +1 970-488-9416
www.aaie.org
© 2020 AAIE
If you received this email in error, you may unsubscribe from this list.