ASSOCIATION for the ADVANCEMENT of INTERNATIONAL EDUCATION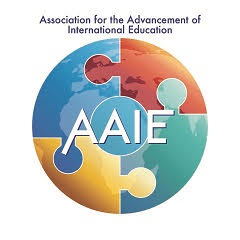 OUR MISSION
A global community that connects diverse people, ideas and resources, AAIE helps international educators lead with vision, wisdom, courage and integrity.
F3
Friday's Five Ideas for the Future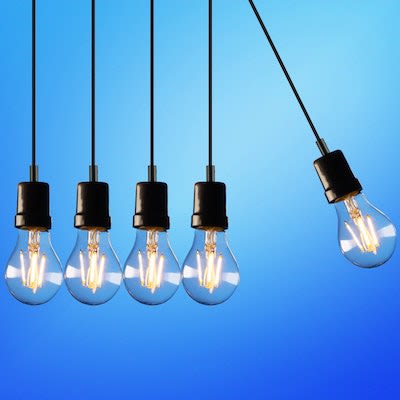 Leading in Uncertain Times
March 19, 2021
Welcome to this week's Friday Five (F3). This week we look at humility - or rather allowing ourselves as leaders in the space to hear both sides of an argument. Often, it is easy to see only one side of a situation and stay steadfast in our beliefs. But in opening the door to all possible solutions, it allows us to remove some of the anxiety we carry in our attempts to find all the solutions ourselves. Many have the instinct to believe that we are right and stubbornly disregard all evidence to the contrary. We easily fall into familiar patterns such as focusing on information that reinforces our beliefs, over-relying on one key piece of information, and overestimating the accuracy of our own judgments and perceptions. Is it any wonder that we feel stress when our beliefs are challenged? But as it turns out, listening to all sides of a story and opening ourselves to small incremental changes can actually help in taking away some of that stress.
We will continue to send the weekly F3 Newsletter and will also extend the conversation in LinkedIn. Please join us and share articles and ideas with us as we learn from each other globally.
Your Board of Trustees and Mark
WORTH A THOUGHT
"There is nothing noble in being superior to your fellow man; true nobility is being superior to your former self." - Ernest Hemingway
Now on to Friday's Five...
The Secret of Adaptable Organizations Is Trust
The pandemic has shone a sharp spotlight on the need for companies to be adaptable, but even before the mayhem of 2020, business leaders had to deal with multiple crises. The problem is, despite the energy that leaders put into their work, most attempts to make companies adaptable comes to nothing. In this Harvard Business Review article, Joerg Esser presents a "less is more" approach to adaptability, where management loosens their hold and gives the organization the freedom it needs to work effectively. The idea is that management should stick to defining what they want to achieve and let the organization focus on how to achieve it. Four design principles, inspired by the scientific concept of 'emergence' can help leaders write adaptability into their organization's DNA.
2 Essential Questions to Ask if You Want to be a Better Leader
In the politically charged culture of today, few of us have any inclination to seriously consider opposing views or to listen to them at all. And that mindset can have disastrous consequences in business as well as politics. Only when we understand the other side of any argument can we truly understand our own. In this Fast Company article, Yonason Goldson discusses how as a leader, when you encourage underlings to propose new ideas, challenge conventional thinking, and argue against the status quo, you are not promoting insurrection. Just the opposite. You are forging a culture of creativity, mutual respect, and intellectual integrity ... one in which every contribution is valued and where a commitment to sound decision-making overrides investment in ego or personal prestige.
Empower the Next Generation to Be More Equitable

Studies show bias has a long-term impact and is difficult to change in adulthood. While we should continue to invest in reducing bias, we can have a greater impact by intervening in childhood before bias has a chance to set in. The way we collectively raise children, along with the role models we show them, will make a difference in the future they create, and most importantly, in the values they hold as they take their place in society. In this Harvard Business Review article, Carol Hagh argues that role modeling from childhood could be an effective way to cultivate more egalitarian attitudes that last a lifetime.
Changing Your Mind Can Make You Less Anxious
When it comes to the idea that we are wrong, or that we should change our opinions, we are incredibly adept at resisting. However, rethinking your opinions and changing your views when your facts are proved wrong or someone makes a better argument, can make your life better. And it can make you more successful, less anxious, and happier. In this The Atlantic article, author Arthur C. Brooks explains how closing yourself off from being proved wrong or to having our beliefs challenged has huge costs. Leaders who surround themselves with yes-men have been shown to make costly—and sometimes catastrophic—mistakes. If your goal is to find the truth, admitting you are wrong and changing your beliefs based on new facts makes you better off in the end.
Why Brilliant Leadership Minds Embrace the Rule of 1 Percent

It's really hard to make massive gains in skill and performance and talent, especially overnight. But it's fairly easy to make small changes every day. In this Inc. article, Jeff Haden shows the importance of thinking small. He argues to think progression, not perfection and make small improvements to create a major improvement to break down the component parts of any larger task or pursuit. And then, make small but meaningful improvements to each of those parts. In this way you don't have to get a lot better at one big thing - you can just get a tiny bit better at a whole lot of little things. And so can your team.
WORTH A READ
"In the case of good books, the point is not to see how many of them you can get through, but rather how many can get through to you." – Mortimer J. Adler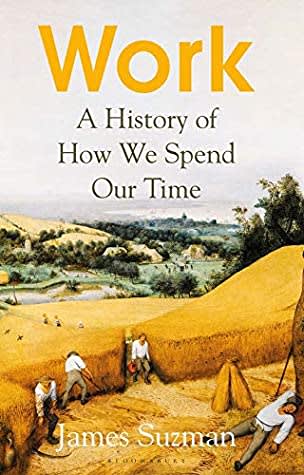 Work
by James Suzman
This book is a tour de force: I've been studying work for two decades, and I can't remember the last time I learned so much about it in one sitting. A trailblazing anthropologist reveals that for over 95% of human history, hunter-gatherers led lives of abundance and leisure — and challenges us to consider whether the 15-hour work week of the past might return in our future.
Just as we are sensitive to the challenges of the coronavirus concerns - F3 will only focus on leadership learning and we'll ensure you receive our every-other-day coronavirus update as a separate publication.
To sign up for this newsletter
Please opt-in so that we remain in touch with the future and each other.
Contact Us
Mailing Address: AAIE PO Box 3496 Princeton, NJ 08543-3496
Physical Address: AAIE 15 Roszel Road Princeton NJ 08540

Phone: +1 609-716-7441
or +1 609-452-0990
Cell: +1 970-488-9416
www.aaie.org
© 2020 AAIE
If you received this email in error, you may unsubscribe from this list.