Over 40 Schools Are Already Signed-in to Participate. Thank you!
–A single school registration allows all in the community to attend–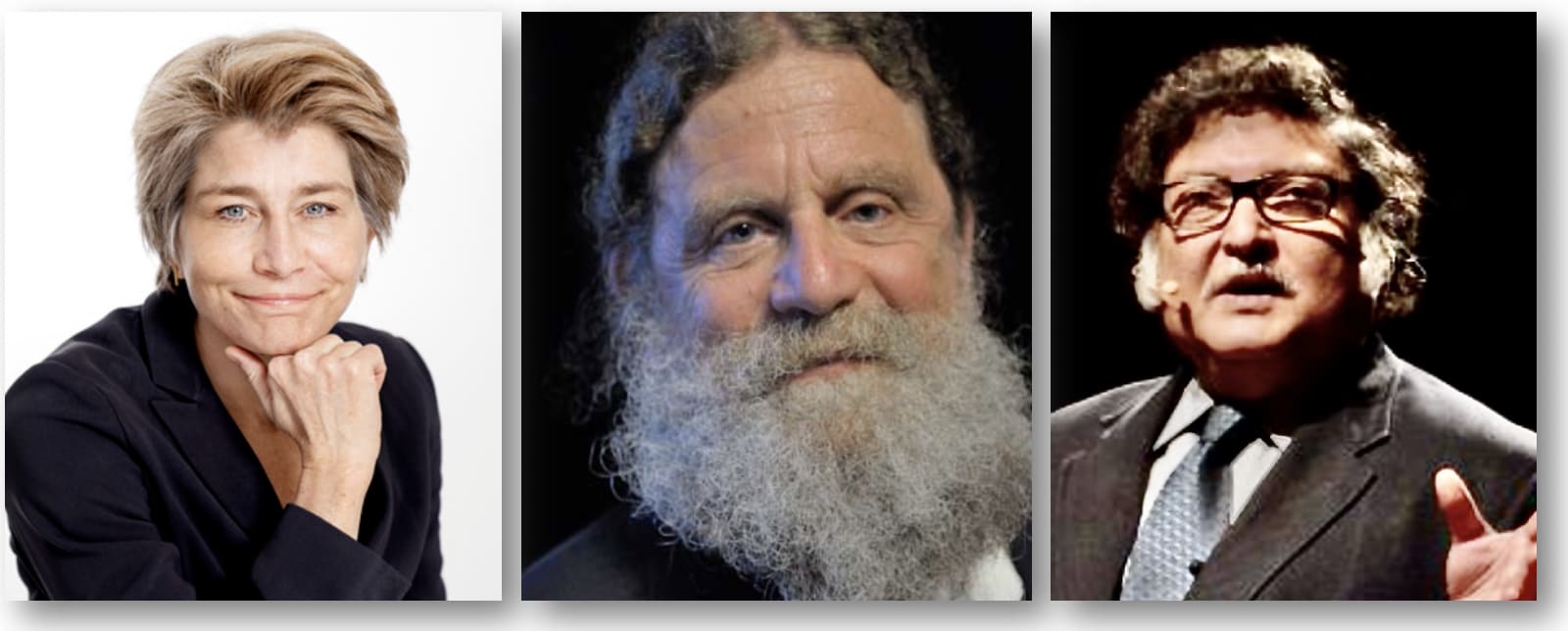 Rosan Bosch Dr. Robert Sapolsky Dr. Sugata Mitra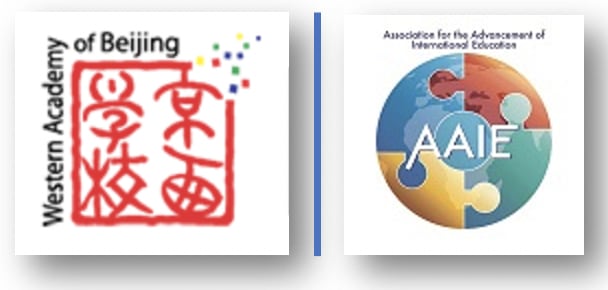 Register now and join a global conversation of a different kind.
Western Academy of Beijing (WAB) and AAIE have partnered again to continue igniting sparks of innovation across our global learning communities.
The Future of Education: Now & Next
invites you to join conversations with schools who are championing student voice, taking meaningful action on ethics and equity and innovating for the new realities of our learning.
Our three fascinating keynotes will be on the 'hot seat' with students and participants. Schools will share their stories of real initiatives, heavily featuring student voices throughout the conference. This is the start of many conversations: What will be your call to action?
Membership and Quick Links for Busy People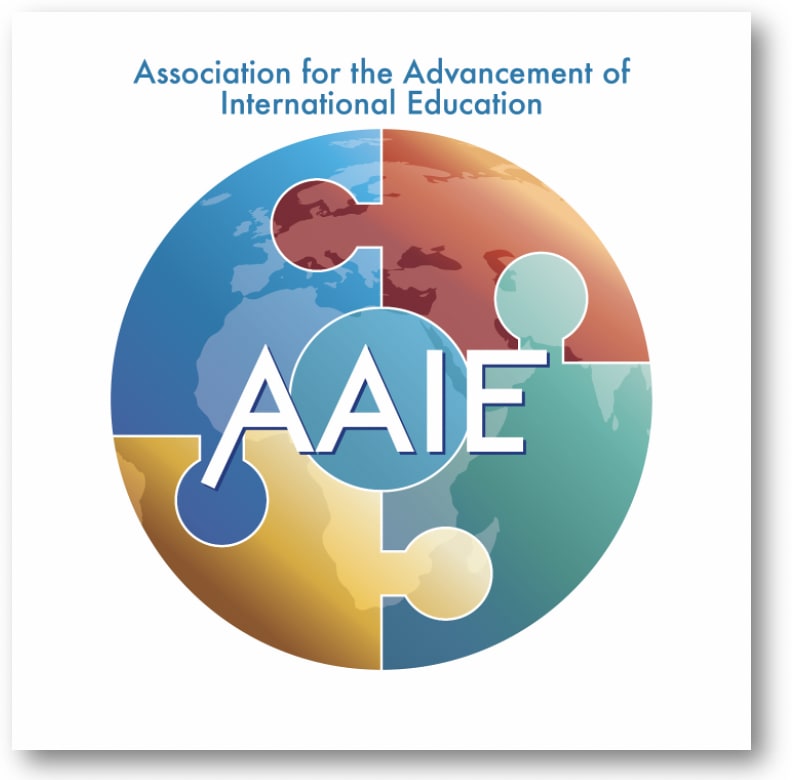 –THURSDAY–
AAIE's COVID-19 BRIEFING #246
Data and Ideas to Support Your Crisis Leadership
September 9, 2021
–Register for NEXT Week's CONVERSATIONS–
The Weekly AAIE Global CONVERSATION #72
Thursday, September 16
8:00AM EDT
Our global CONVERSATIONS' focus continues to be announcing and problem-solving day-to-day school leadership dilemmas with the global pandemic as backdrop.
The Weekly Latin America CONVERSATION #55
Thursday, September 16
10:00AM EDT
Join us this week to learn more about the LATAM context in taking on the pandemic and how learning continues, no matter the circumstance.
–TODAY'S GLOBAL CONVERSATION VIDEO–
Featuring a debrief from Vietnam and the Draconian approach to stopping Delta spread. Also, how international school heads are finding their feet for changing community behaviors and increasing support for mitigation strategies. The carrot is focusing everyone on keeping onsite learning going.
222,903,250 Worldwide Cases (Johns Hopkins)
4,601,443 Worldwide Deaths (Johns Hopkins)
The turn of events in South-East Asia

Know your variants

Two Latin American Schools– ensuring flexible protocols

American Academy of Pediatrics calling for more research

One in 5,000!

The tables turn on Israel- now a hot spot

We keep saying it, "Keep an eye on the MU variant."

The wily Delta variant- it replicates like crazy
What the Delta Variant Did to South-East Asia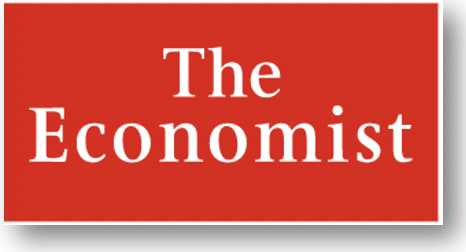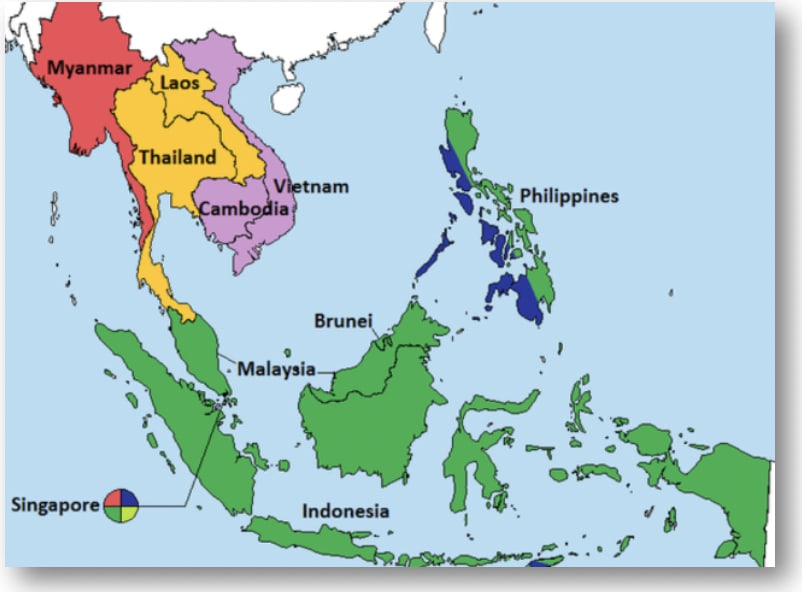 The region had escaped the worst of the pandemic. But in just three months, the virus has brought devastation
Editor's Note: During today's GLOBAL CONVERSATION, we heard from Dr. Catriona Moran, head of the South Saigon International School. Her descriptions of conditions were at once dire and dramatic– including a two-week quarantine enforced by the military, with no chance to go out and purchase food. Catriona's story illustrated the ferocity of the Delta variant and how Vietnam has gone from best-in-class virus containment, to losing control of the infection rate. A cautionary tale to remain flexible and to keep safety protocols responsive to how swiftly circumstance can change.
It was Iran and Italy that became the first global hotspots. America, the rest of Europe and Brazil were soon engulfed. India got walloped. All through 2020 and the early part of this year, South-East Asia remained relatively unscathed. By the start of June, the region of 668m people had reported fewer than 77,000 deaths from the disease. Britain, with a tenth as many people, had chalked up more than 128,000. South-East Asia, it seemed, had escaped the worst of the pandemic.
No longer. By the end of August the region had recorded some 217,000 deaths from covid-19, about 2.6 times its total just three months earlier. Yet the real figure is probably much higher: in the range of 520,000 to 1.6m, according to number-crunching by The Economist. What happened? And if the latest numbers understate deaths in so dramatic a fashion, was South-East Asia ever really an exception?
The short answer to the first question is that the highly infectious Delta variant happened. When it arrived in the region this year, it encountered a population that lacked immunity, was complacent after a covid-free year and was defended by public-health measures designed for the milder, original form of the virus. The outbreak in Cambodia, where the virus was virtually unknown until April, was set off by just two people. Vietnam recorded almost no cases for much of last year, and mostly single-digit numbers until April, before a surge that saw daily cases rise to over 13,000 by early September.
Whatever natural assistance South-East Asian countries may have had, the policies they put in place to stop outbreaks have now either failed or been abandoned. In Ho Chi Minh City, Dr Tram says, the health-care system is overloaded. Whenever a new quarantine facility opens, it quickly fills up. She is voluntarily staying at the one where she works, because she is afraid that she will get infected at work and bring the disease back to her family. She has not been home for three months. Our model estimates that between 37,000 and 58,000 Vietnamese have died of covid-related causes in the past three months. The official tally pegs the number at 13,000.


Coronavirus Variants: Here's How the SARS-CoV-2 Mutants Stack Up
Mutations Designated as Variants of Concern by the WHO
ALPHA
The Origin? The alpha variant, formerly called B.1.1.7, was first seen in the United Kingdom in September 2020, according to the World Health Organization (WHO).
The Concern? The strain is about 50% more transmissible than the original form of the novel coronavirus, according to the Centers for Disease Control and Prevention (CDC).
Do Vaccinations Work? Research to date suggests that the two mRNA COVID-19 vaccines (also called the Pfizer and Moderna vaccines, respectively) are effective at preventing symptomatic infections with the alpha variant of the coronavirus.
BETA
The Origin? The beta variant, formerly called B.1.351, was first detected in South Africa in May 2020 and was designated a variant of concern in December 2020, according to WHO.
The Concern? The beta variant is about 50% more transmissible than the original strain of SARS-CoV-2 that emerged in Wuhan, according to the CDC. Some monoclonal antibodies don't work as well against the strain, according to the CDC. Vaccines are also less effective against the variant.
Do Vaccinations Work? Most vaccines work with lower efficacy against beta than was seen for earlier strains. For instance, the Pfizer vaccine has a 75% efficacy against the beta variant, which is lower than the 95% efficacy seen in clinical trials when earlier strains were dominant
GAMMA
The Origin? The earliest documented samples of the gamma variant, also known as P.1, were collected in Brazil in November 2020, according to the WHO.
The Concern? Several studies suggest that gamma is about twofold more transmissible than its parent coronavirus lineage, B.1.1.28, and that gamma infections are associated with a significantly higher viral load than other variants.
Do Vaccinations Work? Moderna's COVID-19 vaccine produces neutralizing antibodies against gamma, although the shot is slightly less effective against the variant than it is against the original strain of the virus, the company announced on June 29. The Pfizer vaccine showed similar levels of protection against gamma in a recent study.
DELTA (dominant)
The Origin? The delta variant, formerly called B.1.617.2, was first identified in India in October 2020 and labeled as a variant of concern in May 2021, according to the WHO.
The Concern? The delta variant is thought to be the most transmissible version of the novel coronavirus to date — potentially up to 60% more transmissible than the alpha variant and perhaps twice as transmissible as the original strain of coronavirus that emerged in Wuhan, China.
Do Vaccinations Work? All the vaccines approved in the U.S. likely work against the delta variant, although exactly how well still isn't clear. For instance, Public Health England found the Pfizer vaccine was 88% effective against the delta variant, while health officials in Israel announced the Pfizer vaccine was only 64% effective against delta.
An Alarming Mutation Designated as a Variant of Interest by the WHO
MU- Variant of Interest
The Origin? The mu variant, also known as B.1.621, was first detected in Colombia in January 2021, according to the World Health Organization (WHO).
The Concern? The mu variant "has a constellation of mutations that indicate potential properties of immune escape," WHO officials said. Early data in lab dishes show that antibodies generated in response to COVID-19 vaccination or previous infection are less able to "neutralize," or bind to and disable, the mu variant, the report said. However, this finding still needs to be confirmed by future studies.
Do Vaccinations Work? According to Public Health England, there is "no real-world data on vaccine effectiveness" against mu. Studies in lab dishes have found a reduction in the ability of antibodies to neutralize the mu variant that is "at least as great as that seen with the beta variant," Public Health England said. The finding "raises the possibility that [mu] may manifest similar immune escape properties" as the beta variant, the agency said. Still, at that time, "there is no indication that [mu] is out-competing delta," and it seems unlikely that mu is more transmissible than the delta variant.
CASE STUDIES (Best-in-Class):
Two Schools Committed to Responsiveness and Flexibility

The School of Nations presented to the Latin America CONVERSATION today, highlighting their remote learning protocol:
Also this morning, the American School of Guatemala provided a detailed set of collected success data from the community's experience with remote learning. Once again, flexibility is the operative word.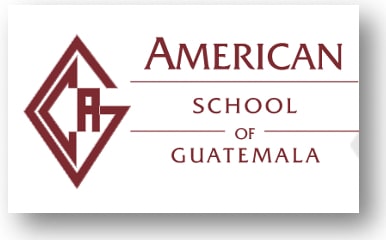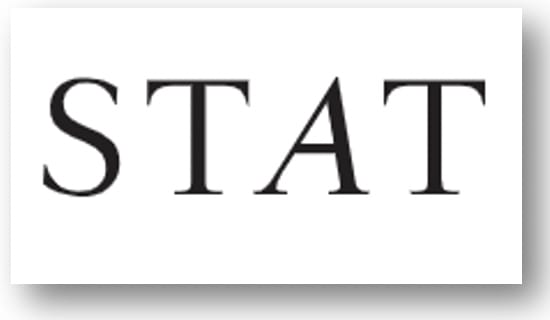 The Delta Variant's Remarkable Ability to Replicate Threw New Twists into the Covid-19 Pandemic
One of the key reasons the Delta variant has ignited new surges of Covid-19 infections is its remarkable ability to make copies of itself.
That skill has helped make Delta far more transmissible than any other iteration of the coronavirus seen thus far. But its replication prowess could also be at the heart of the other twists Delta has thrown into the pandemic, including the increase in breakthrough infections with the variant and why it potentially causes severe Covid-19 more often.
Delta's breakneck proliferation isn't its only trick tied to the increase in infections — and symptomatic infections — in people who've been vaccinated. With the mutations the variant picked up as it evolved, it can partially cloak itself from the immune system's antibodies. That gives the variant a better chance of sneaking past that first line of defense to start an infection compared to earlier forms of the virus. (The vaccines, however, haven't lost any significant step in protecting against severe outcomes from the coronavirus. They are also still preventing many infections entirely.)
But experts say a crucial factor in Delta's spread even to vaccinated people is that those infected with the variant seem to be "shedding" comparatively massive amounts of virus, exposing others to much higher levels. An oft-cited statistic is that, with Delta, people have 1,000 times as much virus in their upper airways early on in their infections compared to with the strain that emerged in China in 2019. Some experts quibble with that exact estimate, but the point remains that people who contract Delta have lots more virus in their noses and throats, and are in turn emitting lots more virus. That influx of virus into others' airways seems to be able to overwhelm the antibodies that aim to guard the cells from infection.

As of September 2, over 5 million children have tested positive for COVID-19 since the onset of the pandemic. About 252,000 cases were added the past week, the largest number of child cases in a week since the pandemic began. After declining in early summer, child cases have increased exponentially, with over 750,000 cases added between August 5 and September 2.
The age distribution of reported COVID-19 cases was provided on the health department websites of 49 states, New York City, the District of Columbia, Puerto Rico, and Guam. Since the pandemic began, children represented 15.1% of total cumulated cases. For the week ending September 2, children were 26.8% of reported weekly COVID-19 cases.
A smaller subset of states reported on hospitalizations and mortality by age; the available data indicate that COVID-19-associated hospitalization and death is uncommon in children.
At this time, it appears that severe illness due to COVID-19 is uncommon among children. However, there is an urgent need to collect more data on longer-term impacts of the pandemic on children, including ways the virus may harm the long-term physical health of infected children, as well as its emotional and mental health effects.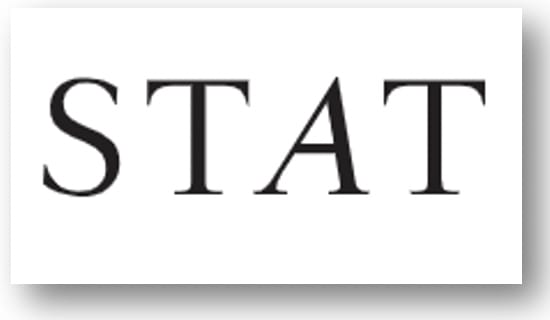 A Scientist-Parent on
Heading Back to School with Delta
Alicia Zhou was worried about sending her son, Davi, to in-person first grade this year, especially as the Delta variant of Covid-19 spreads and children under age 12 are still ineligible to get vaccinated against Covid-19. But instead of just being concerned, she tried to answer the question, "How do we ensure that kids are safe at school while still reaping the benefits of in-person learning?"
As the chief science officer at a health technology company, Zhou worked with colleagues to make a model that simulates the course of an outbreak after an infected person enters a congregate setting such as a school. Based on the model, they also created a simulation that lets users vary different mitigation strategies, like better ventilation and wearing masks, to see their effects on the the spread of the disease.
"Kids are constantly being given what they believe to be very arbitrary rules about how they live their life, and so the idea that they have to now wear a mask and be distant from other people, actually wasn't that confusing," Zhou said.

One in 5,000
The Chances of Breakthrough Infections
and Updated Research
The C.D.C. reported a terrifying fact in July: Vaccinated people with the Delta variant of the Covid virus carried roughly the same viral load in their noses and throats as unvaccinated people.
The news seemed to suggest that even the vaccinated were highly vulnerable to getting infected and passing the virus to others. Sure enough, stories about vaccinated people getting Covid — so-called breakthrough infections — were all around this summer: at a party in Provincetown, Mass.; among the Chicago Cubs; on Capitol Hill. Delta seemed as if it might be changing everything.
In recent weeks, however, more data has become available, and it suggests that the true picture is less alarming. Yes, Delta has increased the chances of getting Covid for almost everyone. But if you're vaccinated, a Covid infection is still uncommon, and those high viral loads are not as worrisome as they initially sounded.
How small are the chances of the average vaccinated American contracting Covid? Probably about one in 5,000 per day, and even lower for people who take precautions or live in a highly vaccinated community.
–WORLD NEWS of COVID-19–
222,903,250 Cases Worldwide (Johns Hopkins CSSE)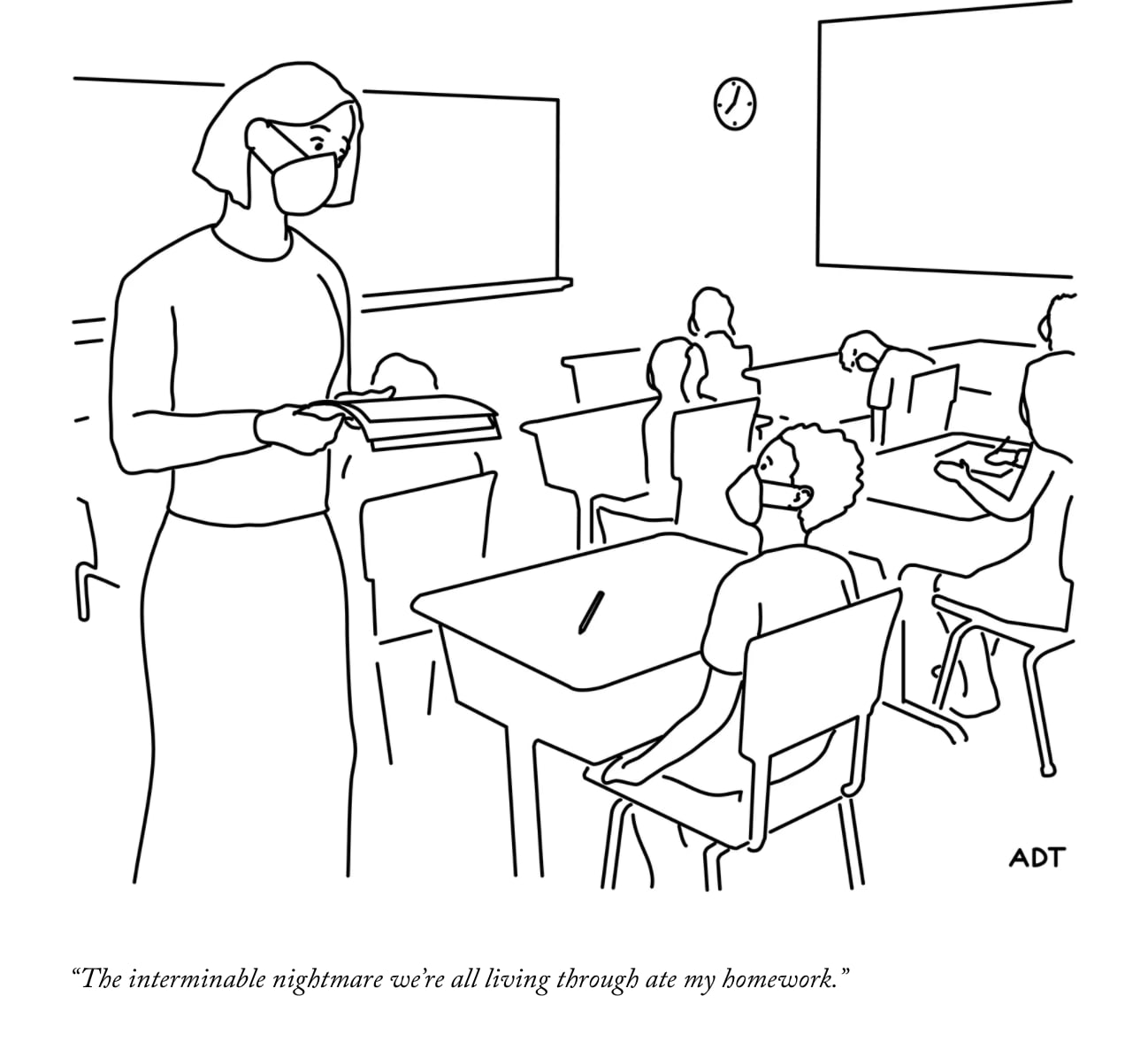 Tables Turn on Israel- Now a Hot Spot
Israel, once a front-runner in the global race to move on from Covid-19, is now one of the world's biggest pandemic hot spots. The country that was once predicted to be the first to vaccinate its entire population had the highest per-capita caseload of anywhere in the week through Sept. 4, according to figures compiled by Johns Hopkins University. Its world-beating inoculation rate, meanwhile, has tumbled down the league table. The nation of 9 million became the test case for reopening society and the economy in April when much of Europe and the U.S. were still in some form of lockdown. Yet Israel now shows how the calculus is changing in places where progress was fastest. It's no longer just about whether people get coronavirus, but also how badly they get it and ensuring that vaccines are still working as the highly infectious delta variant threatens to undermine immunity. (bloomberg.com)
USA Denial Continues– Delta and 300% Infections Across USA
The number of Covid-19 patients in hospitals across the US this past weekend was nearly 300% higher than this time last year, according to datafrom Johns Hopkins University. The average number of deaths was over 86% higher than the same period last year. The surge in patients comes as the highly contagious Delta variant continues to spread across the US, and coincided with a weekend that saw a spike in travel. According to the Transportation Security Administration, more than 3.5 million people travelled across the country on Friday and Saturday for the Labor Day holiday, despite the Centers for Disease Control and Prevention's recommendation for unvaccinated people to refrain from traveling. (The Guardian)
Hundreds and Thousands Testing Positive– CHILDREN
As millions of children head back to school across the US, health experts are highlighting a troubling trend: hundreds of thousands of them are testing positive for Covid. More than 250,000 children had new cases in the last week of August, the American Academy of Pediatrics said in a report published on Tuesday. That's the highest weekly rate of new pediatric cases since the pandemic began, and it's a 10% increase in two weeks. With slightly more than 1 million new Covid cases reported in the US during that period, that means one of every four new cases in the country was among children. (theguardian.com, aap.org, cdc.gov)
From Surge to A Bleak View For the Coming Months
The Delta surge appears to have peaked in Florida and other states that drove the most recent Covid-19 surge, offering some relief after the variant upended what many thought would be a more normal summer. But cases and hospitalizations have been rising in many other states including Kentucky and North Carolina, data show, and public-health experts said the return of unvaccinated schoolchildren to classrooms, cold weather in Northern states and the holiday season could yet give the virus new opportunities to spread.(wsj.com)
A Declaration of "Crisis Standards of Care"
Where Vaccinations Are One or the Lowest
Idaho public health leaders have activated "crisis standards of care" allowing healthcare rationing for the state's northern hospitals because there are more coronavirus patients than the institutions can handle. The Idaho department of health and welfare quietly enacted the move on Monday and publicly announced it in a statement on Tuesday morning – warning residents that they may not get the care they would normally expect if they need to be hospitalized. The move came as the state's confirmed coronavirus cases rocketed in recent weeks. Idaho has one of the lowest vaccination rates in the US. (viatheguardian.com)
More on Masking
Face masks protect against COVID-19. That's the conclusion of a gold-standard clinical trial in Bangladesh, which backs up the findings of hundreds of previous observational and laboratory studies. Critics of mask mandates have cited the lack of relevant randomized clinical trials, which assign participants at random to either a control group or an intervention group. But the latest finding is based on a randomized trial involving nearly 350,000 people across rural Bangladesh. The study's authors found that surgical masks — but not cloth masks — reduced transmission of SARS-CoV-2 in villages where the research team distributed face masks and promoted their use. (nature.com)
Worldwide Vaccinations By Continent
September 9, 2021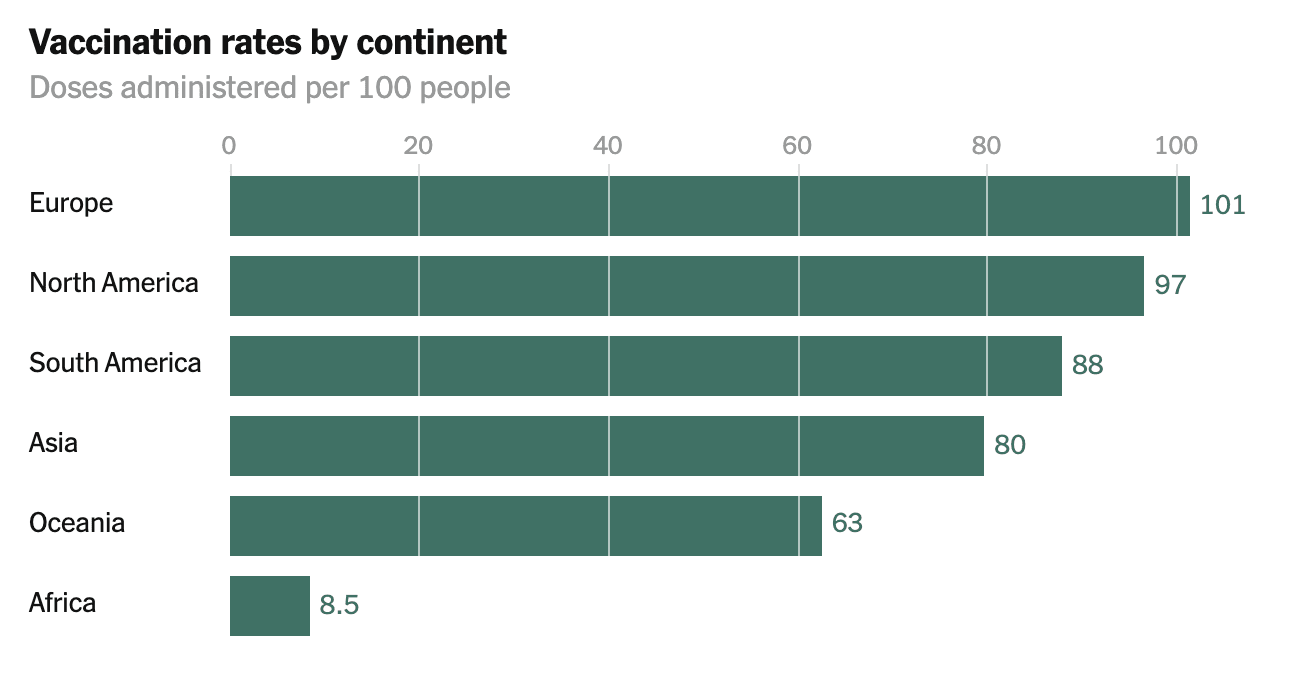 WORLDWIDE COVID-19: BY THE NUMBERS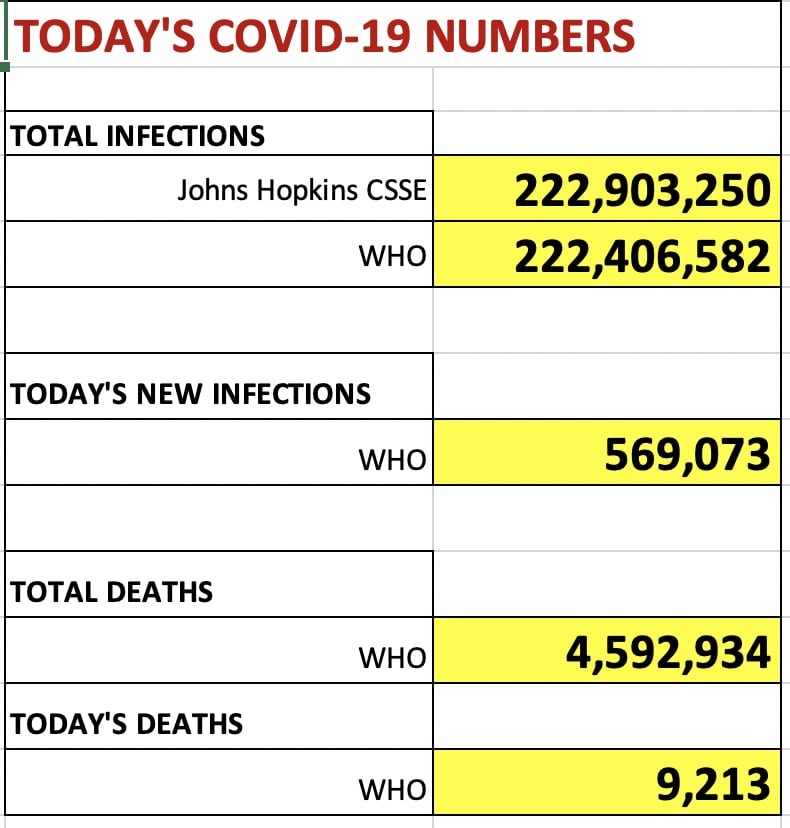 –FROM JOHNS HOPKINS CSSE–
From Johns Hopkins

CSSE,

the

Infection Rate World Graphic
A Final Note: The AAIE COVID-19 Briefing is provided to support your leadership for the school community you serve. We encourage you to use these resources in any way, shape or form that helps you, your communications and toward furthering close relationships across your community. – The AAIE Board