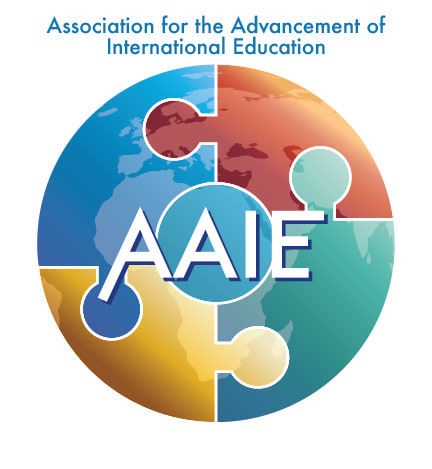 Association for the Advancement of International Education
Call For Membership 2021-2022,
To Belong, Doing What Matters– Together
In the words of Oli Tooher-Hancock, President, AAIE Board of Trustees–
AAIE MEMBERSHIP
"Being a member of the AAIE community, especially in these times of fluidity and ambiguity gives international school leaders not only a sense of belonging but a true sense of camaraderie and togetherness. For me, the collective wisdom of the group means that as a leader, you are not isolated, not alone. AAIE provides a safe haven for our community to come together and share stories we can all learn from and then put into practice. In an atmosphere of trust, anything is possible."
–OUR MISSION–
A global community that connects diverse people, ideas and resources, AAIE ensures international educators lead with vision, wisdom, courage and integrity.
"The world is so empty if one thinks only of mountains, rivers and cities; but to know someone who thinks and feels with us, and who, though distant, is close to us in spirit, this makes the earth for us an inhabited garden."

― Goethe
–AAIE–
Bringing Greater Balance and Deeper Meaning, A Unified Community,
Learning Together
In the thick of a global pandemic, Is it not true that we have experienced immense power in how a group of leaders grappling with equal challenge and similar experiences can find our way together?
We've locked arms in solidarity, bringing ideas and new ways of thinking and doing to each other across five continents. There is an unmistakable commitment to each other. And the talent for getting through this pandemic– not over yet– resides within each of us being a contributing part of the AAIE community.
These past 16 months with...
220 COVID-19 Briefings (and running) and

63

weeks of crisis leadership

CONVERSATIONS

,
...you have been generous with your shared perspectives and problem solving and have brought calm in the midst of chaos. You have been strong and patient with all that is yet unresolved. You keep pushing for clarity, candor and connectedness through the dilemmas we face.
And oh my....we've done this together. Let's keep it going.
AAIE is committed to your success. Our actions must be consistent with your leadership life . Our response will continue to be living our mission with a set of assumptions that define the character of service to you– the stuff of crisis leadership and keeping teaching and learning going no matter the circumstance.
Assumptions:
We will continue to learn from

CONVERSATIONS

We will always focus on your leadership challenges and the necessary learning to go along with it.

We will listen carefully and then respond to your dilemmas. Talk about your challenges one week, we will bring resources to you the next week.

We will ensure a creative and rich professional learning AAIE leadership learning

CONVERSATION

- a highly relevant endeavor, either in New York City (2022) or virtual.

AAIE leadership will make the needed sacrifices to ensure a fully responsible and balanced budget to meet the promise of our mission, now and into the future.

We will not raise our membership fees but will offer more support and increased service to you and your school.

We are here for school heads and senior leaders across all international schools. We will continue to innovate as a responsive association.

We will live the abundance mentality, ensuring diversity, equity and inclusion– where everyone is welcome. Where everyone belongs.
Finally, we want our actions, not words, to speak for AAIE. You are the best judge on whether we have earned your participation, ongoing contributions and your support. We have tried to do so.
We have continued to believe it important during these tumultuous times to worry less about who has paid for membership and more about including everyone in our CONVERSATIONS. Now we hope you'll either renew your school membership or join us as a new member.
With your membership in AAIE–we will ensure service to you, to keep valuable CONVERSATIONS going, and to ensure the AAIE community not only remains strong but also keeps getting better.
All Good Wishes,
The AAIE Board of Trustees, Mark and Gerri-Ann
PS: Any questions about membership, please contact Mark or Gerri-Ann and one of us will get back to you right away. mark@aaie.org or Gerri-Ann@aaie.org