ASSOCIATION for the ADVANCEMENT of INTERNATIONAL EDUCATION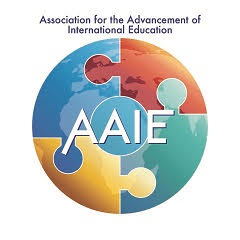 OUR MISSION
A global community that connects diverse people, ideas and resources, AAIE helps international educators lead with vision, wisdom, courage and integrity.
F3
Friday's Five Ideas for the Future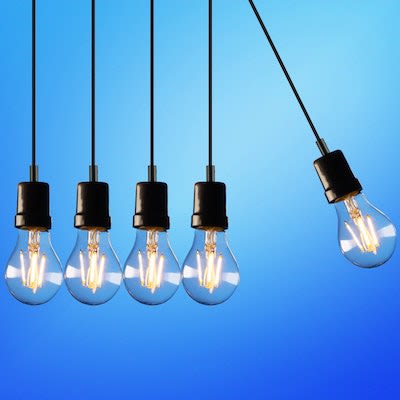 Leading in Uncertain Times
October 2, 2020
Welcome to this week's Friday Five (F3). The pandemic has shown how quickly the world can change. And right when you think surely there can not be another surprise - right on time another arrives. This constant uncertainty can make us feel stuck, afraid to make decisions and take actions. It is easy to revert to playing defense, and focusing on what might go wrong rather than potential opportunities. However, as months pass, and as "COVID fatigue" sets in, more and more of us are breaking free from this paralysis and using these times to make better-informed choices as well as to reflect on the future in an action-oriented manner. By providing space and attention to the positive circumstances that may emerge from this crisis, we are able to discover new opportunities for ourselves and for our organizations.
We will continue to send the weekly F3 Newsletter and will also extend the conversation in LinkedIn. Please join us and share articles and ideas with us as we learn from each other globally.
Your Board of Trustees and Mark
WORTH A THOUGHT
"Fall seven times and stand up eight." - Japanese Proverb
Now on to Friday's Five...
How to Be a Good Boss in Trying Times
Good leadership can be challenging in the best of times. But amid an unprecedented pandemic and economic crisis, even the best bosses are struggling with how to navigate turbulent waters. In this Stanford Business article by Katia Savchuk, Professors Rao and Sutton offer seven tips for being a good boss during a crisis. The ideas are drawn from their Stanford webinar that shared the hallmarks of great leadership during tough times.
3 Ways to Motivate Your Team Through an Extended Crisis
A large part of a leader's responsibility is to provide structure, guidance, and regulation; yet many workplace studies point to the fact that the most important gauge for a healthy work environment isn't a strong external framework, but whether individuals can foster internal motivation. In this Harvard Business Review article Anne M. Brafford and Richard M. Ryan have identified three main psychological needs that leaders can meet to help their employees stay engaged, confident, and motivated.
How to Plan Your Life During a Pandemic
With the many sudden changes that COVID-19 has brought, planning for the future can feel impossible. When we are faced with high degrees of uncertainty, we tend to worry about all that might happen, and often do so in an unstructured manner. However, as expert Kristel Van der Elst shares in this MIT Technology Review article, strategic foresight can offer an alternative to unproductive worry.
How to Build Rapport … While Wearing a Mask
Nonverbal communication in the workplace is extremely important. This makes communication in the age of COVID-19 more challenging for the obvious reason that masks, a necessary component of fighting the pandemic, hide the parts of our faces that display facial expressions - particularly those micro expressions that we use without thinking to convey as well as perceive sincerity, trustworthiness, and good intentions. In this Harvard Business Review article Dustin York offers sound advice on how to communicate effectively even with a mask on.
What Really Makes Us Resilient?

What is this thing called resilience, and how can each of us cultivate it in our own lives? To begin to answer these questions Marcus Buckingham and his team undertook two field studies. The first focused on identifying the sources of resilience, pinpointing the best questions to measure it, and then playing out the specific prescriptions to increase resilience in yourself and those you lead and care about. The second was a global study of resilience around the world, where they asked 25,000 working adults in 25 countries 10 key questions about resilience. In this Harvard Business Review he describes the pattern that emerged, one that revealed not only how you can build resilience in your own life, but also why so many of our senior leaders are pursuing the wrong path in their attempts to increase resilience in those they lead.
WORTH A READ
"When I think of all the books still left for me to read, I am certain of further happiness."
- Jules Renard
Just as we are sensitive to the challenges of the coronavirus concerns - F3 will only focus on leadership learning and we'll ensure you receive our every-other-day coronavirus update as a separate publication.
To sign up for this newsletter
Please opt-in so that we remain in touch with the future and each other.
Contact Us
Mailing Address: AAIE PO Box 3496 Princeton, NJ 08543-3496
Physical Address: AAIE 15 Roszel Road Princeton NJ 08540

Phone: +1 609-716-7441
or +1 609-452-0990
Cell: +1 970-488-9416
www.aaie.org
© 2020 AAIE
If you received this email in error, you may unsubscribe from this list.