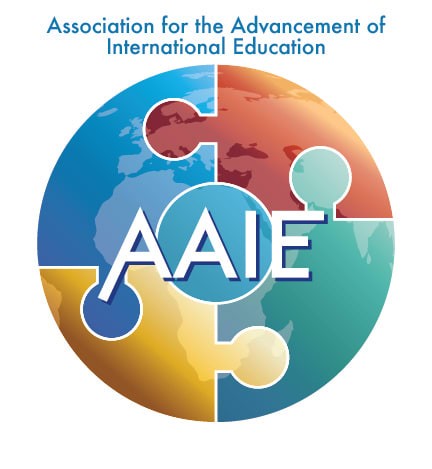 –Friday–
AAIE's COVID-19
BRIEFING #89
July 24, 2020
Highlights
15,588,913 Cases World-wide

–

(Johns Hopkins CSSE)

Next Week's

CONVERSATION

:
Another EXCHANGE of LETTERS, between Ariel Raz and Rich Boerner

The No-Normal VIRTUAL Board and Senior Leadership Team Retreat

The Avenues School Reopening Plan– staying fleet of feet

Countries with female leaders fare better

The long-game for virus research- managing expectations
See the Avenues School Reopening Plan
THE EXCHANGE OF LETTERS CONTINUES:
–Letter Three–
Between Ariel Raz of Stanford's d.school and
Rich Boerner, Graded School, Sao Paulo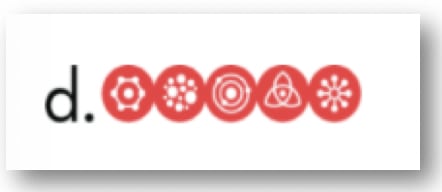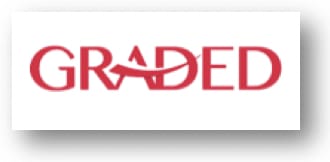 Editor's Note: Letter Three— This is the third letter in a series between two educators, Ariel Raz a designer at the Stanford d.school, and Richard Boerner, Superintendent of Graded — The American School of São Paulo. Read Letter 1 and Letter 2 Ariel and Rich are challenging each other's assumptions about education and designing new learning pathways. The dialogue is a window on rethinking not only the assumptions but also the design of the school day and about what is worth learning. Now here is a question for you– do you have an exchange of letters going with a valued colleague?
Letter Three is from Ariel to Rich...
Hello Again Rich,
In my nine years as an educator, I can only recall one other instance where the American education system felt like it was under an existential crisis similar to today. It was 2012, and we were approaching the holiday break down in Louisiana, where I worked for a rural school district. As I tightened my tie and gathered my belongings for the 20 minute drive to school, I checked my work email. I clicked on a message for my principal, notifying me of a school shooting in Newtown, Connecticut. Struggling to process the emotional weight of the news, I read the next few lines. Here were direct instructions that we may not, under any circumstances, discuss the news with our students, and that counselors were available to support as required.
I went through the motions as well as I could that day, doing my best to maximize the instructional days while numb from shock. My sixth graders were likely studying fractions (it feels like all we ever studied in sixth grade) and I noticed one of my pupils had his head face down on his desk. He lifted his head 10 degrees and in the sleepy, pained breath of a middle schooler asked, "Mr. Raz, did you hear about those kids that got shot?"
Suddenly I realized what should have been obvious: On this day, we needed to stop the clock and move away from content. Students throughout the entire United States were experiencing a moment of trauma, a moment that had to be spoken to, understood and processed, a moment that demanded a response. And me not being one to rankle my superiors, I was frozen: do I buck the system, or do I answer my students?
Today I feel that you and I find ourselves as actors in a system that's in a similar moment of crisis. Not only are students feeling the shock of school closures, but agony at the deaths of George Floyd, Breonna Taylor, Ahmaud Arbery, and countless others. Much like school shootings, racism is an endemic threat to equality and justice in American society. And the presence of both have a profound impact on students' ability to feel safe in schools.
These profound historical moments have enveloped the collective consciousness American society, and we can be certain that our students, be they entering pre-K or matriculating into college, are managing a complex emotional universe. Like us, they seek to understand what's happening and find their own place within this moment.
In the 2018–2019 school year, my colleagues at the d.school explore how we make sense of navigating ambiguity. As part of that series, our executive director Sarah Stein Greenberg recorded a short interview where she references a piece by marine biologist Aaron Hirsh. He writes "[e]very pedagogical situation can be thought of as a kind of triangle among three parties: the student, the teacher, and the world that student and teacher investigate together." This school year, we should offer ourselves the freedom to examine and understand the outside world with our students.
Part of this project requires us to look inward. I've found it helpful to develop a practice of self-awareness, and interrogate how my identity shapes my understanding of the historical events that unfold around me : How am I positioned with respect to power? How does that influence my relationship to my students? How does my own identity affect how people treat me and how I perceive the world? And part of this work is outward and organizational. The near-term future of education is one where we should expect conditions to change, schools to shift and educators to pivot. Amid this change, a consistent process can help offer guidance and consistency as educators work to advance towards equity. Here are a set of powerful actions you can repeat as part of a design process:
Ask yourself whose voice is missing from the choices your organization is making. Identify vulnerable populations in your community and design with them. Reach out to the school community members who aren't captured by learning experience, and redesign the learning experience to include them.
Experience student life as students experience it. While you may be unable to physically shadow a student when school opens in the fall, you can experience their remote school day. Talk to an adult in their life to get a sense of their home schedule. Contact their teachers to understand their academic schedule, and ask to access the online platforms they use. If the student is unable to log in, request permission to speak with them by phone so you can understand what their school day is like at home. Use that experience to craft human-centered insights to guide improving the learning experience, be it hybrid, remote or in-person.
The Liberatory Design resources shared by my colleagues from the d.school K12 Lab and the National Equity Project offer scores of suggestions for engaging in equitable design work.
When I first came into the classroom, I was guided by a tendency to control all that I could. I was most comfortable when the learning experience traveled across a straight line: information was passed from myself to my students. I would receive a signal back, and my task was to correct or accept that information and move on. Over time I became aware how we were poorly-served by district-mandated pedagogical model, and we began to explore my diverse, experiential learning.
I look at the morning when my sleepy, middle-school student asked me about the school shooting at Newtown with a mix of shame and sadness. I must admit that I did not have the courage to rise to the moment. Partly I felt it wasn't my place, that I didn't have the training, and perhaps I feared reprisal from a local teaching administration where I felt I was an outsider. I realize now that I was designed not to rankle my superiors, and of course it's easier to travel the path they carved for me, the path of less resistance.
You and I are both in a unique, privileged position: We've been designed by schools, succeeded in schools, and now have the opportunity to redesign schools. How do you think of your role as superintendent during a time when we may need to stop the clock on content and assessment? What might a courageous educator look like to you? And how might you lead your educators to address old inequities as you manage the new crisis caused by the pandemic?
Best, Ariel
Grappling with "No Normal"
on a VIRTUAL Board and Leadership Team Retreat
July 27, 28 & 29. 2-hour sessions at 7 am or 2 pm US ET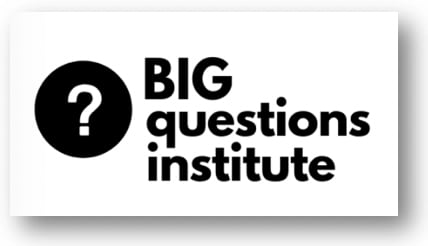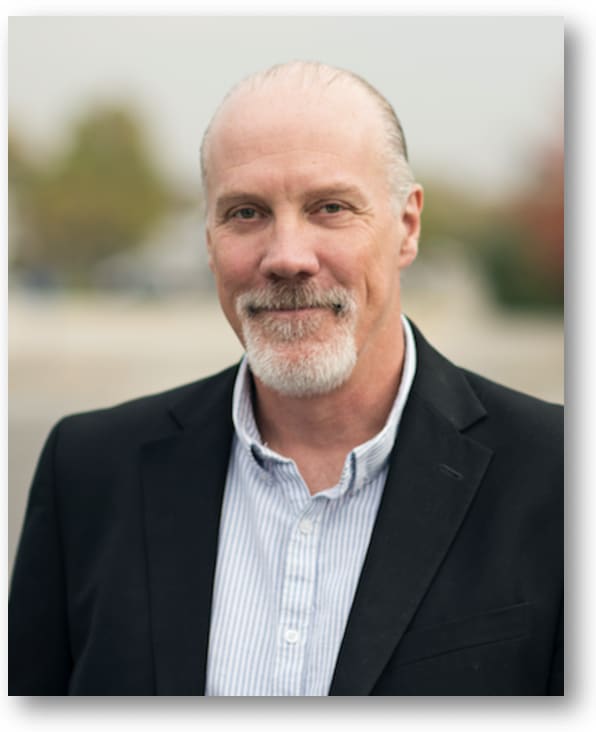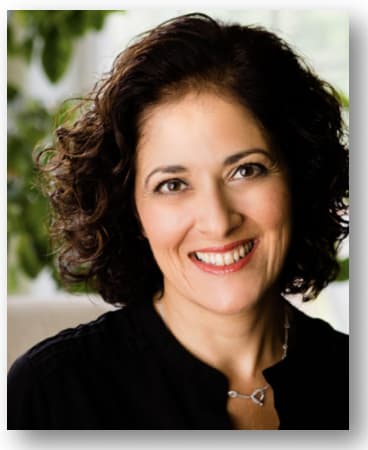 For leaders, board members, and trustees, here's the one BIG question: Can there be a more important moment than now for decision makers to fully understand the new contexts influencing our work in schools and the new tools and mental models that can help us navigate a powerful path into the future for the children we serve?
Right now, this is especially urgent work. The "no normal" that's coming at us demands our attention in addition to the discussions about reopening schools effectively and safely. To help you chart a clearer, more effective path forward, we invite your team to join us for our virtual Board / Trustee Retreat starting this Monday. Six hours over three days that will build your capacity to move from in the moment crisis management to longer term discussions about meaningful change. Get all the details at https://bigquestions.institute/board-retreat. And don't forget to use the code BQI20 at registration for a 20% discount.

Editor's Note: The Avenues Online version of their reopening plan, designed to ensure high flexibility and recalibration based on ever-changing conditions is direct about community will, respect, testing and use of masks. Based on the overall New York City experience in past months, it almost goes without saying that bringing students back to campus means use of unequivocal language about safety, including virus testing.
From Tim Carr, Senior Advisor
Avenues: The World School
Since Avenues is one school with several campuses around the world, both physical and online, there were some additional complexities in our planning process to the already dizzying slate that schools around the world are facing. We've got brick and mortar campuses in Shenzhen, Sao Paulo, and New York, as well as Avenues Online, all with their particular cultural and logistical realities. The pandemic has visited all of our campus venues at different phases and with unique levels of severity, so deciding on a global opening strategy was indeed a challenge.

A global team, with representation from all campuses, was formed back in late February and has been diligently studying the data and charting plans since. We deliberately sought eclectic and diverse thinking for this team's membership, as we knew that the problems to be solved would require the design of creative innovations and courageous strategies. Likewise, we sought data and external expertise in public health, science, and education. As schools around the world are all finding, any of the plans devised need to have myriad contingencies to navigate the unforeseen realities ahead.

You'll note on the Avenues New York Back to Campus Playbook that our organizing structure was based on our three values: welcome, safety, and respect, primarily aimed at families and emphasizing the principles that will guide procedures for a safe return. A fourth column was for colleagues, and the ways that we would support them in their transition to this eventful year ahead. Here's hoping that sharing these plans will be of use to other schools around the world.
Best, Tim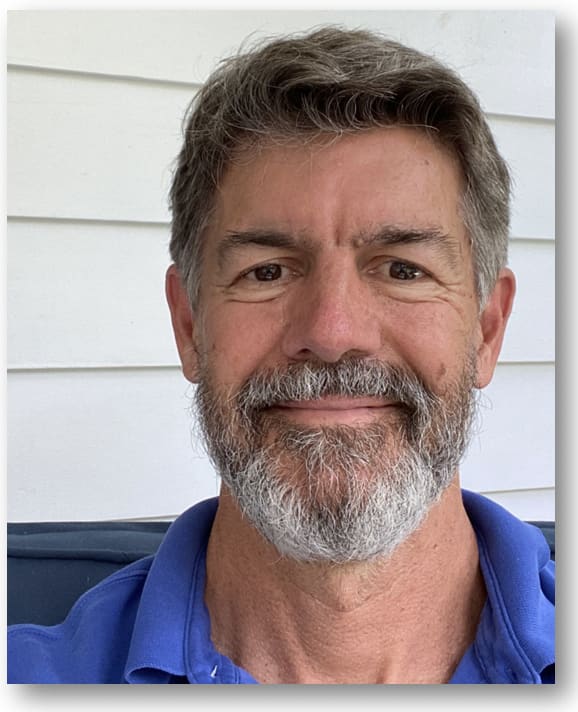 Tim Carr, Senior Advisor and COVID beard too! :>)
"The pandemic has visited all of our campus venues at different phases and with unique levels of severity, so deciding on a global opening strategy was indeed a challenge."
This plan takes into account proven global practices that are designed to protect our students and faculty by eliminating mixing of students outside their classroom cohort ("pod"), reduced density of students in classrooms, promoting proper hand hygiene, enhanced ventilation and cleaning protocols, and utilizing state-of-the-art technology for monitoring health while maximizing the learning experiences that comprise an Avenues education.

Coronavirus is not specific to any ethnicity or race. Avenues is committed to ensuring no one in our community is ostracized, bullied or mistreated as a result of ignorance or misinformation around this virus.
While we are doing our best, our ability to have our campus open for face to face instruction as much as possible will depend greatly on the actions of our entire community—colleagues, students and parents alike. We all have a personal responsibility to do our part to try to stay healthy and help others stay healthy. If we all commit to do what is required, at home and at school, that will greatly increase the likelihood that our students can spend more time at campus as opposed to distance learning.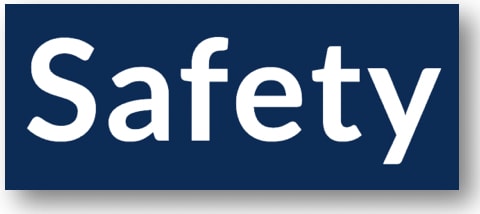 Students: We strongly recommend that all students are tested within 14 days before the start of school and all students are required to be monitored for symptoms using the daily symptoms app.

Colleagues: We will require all Avenues New York employees to be tested within 14 days of returning to campus and we will plan on a re-testing protocol with timing TBD based on availability and public health conditions.

Antibody Tests: In general, a positive antibody test is presumed to mean a person has been infected with SARS-CoV-2, the virus that causes COVID-19, at some point in the past. However, currently there is insufficient scientific data to prove whether someone will definitely be immune and protected from reinfection if they test positive for antibodies to the virus. Therefore, we will not use the results of antibody tests to make determinations about individual students' or colleague schedules and colleagues with a positive antibody test will still be responsible for getting COVID-19 tests.
Do Countries with Female Leaders
Truly Fare Better with Covid-19?
"A recently released study finally tests the idea that women heads
of state have excelled at
handling the crisis.
The research, conducted
by two economists at
UK universities, suggests
this phenomenon is
more than just anecdote."
–Quartz, July 9, 2020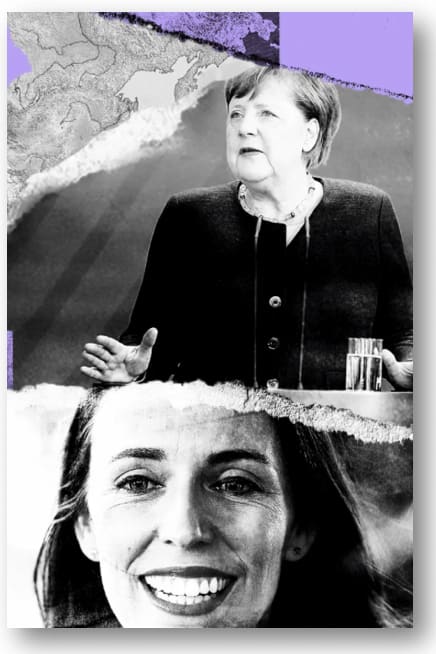 The analysis, which is now out as a working paper and has been submitted for consideration to a journal, found that the infection rate and death rate of Covid-19 were both lower in countries run by women compared to those in male-led countries. In an effort to isolate the specific effect of having a female leader, they compared female-led countries to male-led countries that are similar in population, geography, gender equality, health expenditures, and number of tourists. No matter how they sliced the data, female-led countries fared better.
–THE NEWS of COVID-19–
15,588,913 Cases Worldwide (Johns Hopkins CSSE)
–The STATS–
TOTAL GLOBAL CASES:
Johns Hopkins
15,588,913
WHO–15,296,926
GLOBAL DEATHS (WHO):
Today–623,908
Two Days Ago–612,054
One Month Ago–
473,797
EVOLUTION OF-GLOBAL CASES (WHO):
Today–
15,296,926
Two Days Ago–
14,765,256
One Week Ago–
13,876,441
One Month Ago–
9,129,146
NEW CASES (WHO):
Today–284,196
Two Days Ago–202,726
One Week Ago–
259,848
One Month Ago–
135,212
COVID-19 Neutralizing Antibodies
Researchers at Columbia University Irving Medical Center have isolated antibodies from several COVID-19 patients that, to date, are among the most potent in neutralizing the SARS-CoV-2 virus. These antibodies could be produced in large quantities by pharmaceutical companies to treat patients, especially early in the course of infection, and to prevent infection, particularly in the elderly. "We now have a collection of antibodies that's more potent and diverse compared to other antibodies that have been found so far, and they are ready to be developed into treatments," says David Ho, MD, scientific director of the Aaron Diamond AIDS Research Center and professor of medicine at Columbia University Vagelos College of Physicians and Surgeons, who directed the work. (Columbia University Irving Medical Center, Time magazine, CalTech)
The Normal Flu Season
Not So Normal
From Argentina to South Africa to New Zealand, countries in the Southern Hemisphere are reporting far lower numbers of influenza and other seasonal respiratory viral infections this year. In some countries, the flu seems to have all but disappeared, a surprise silver lining that health experts attribute to measures to corral the coronavirus, like mask use and restrictions on air travel. The decline could be good news for health officials in the U.S. and Europe worried about a possible second wave of coronavirus infections this fall and winter. Not only is the coronavirus more likely to spread as people gather indoors during cold weather, but it is also flu season, meaning hospitals could get a double whammy of influenza and Covid-19 patients, both of whom sometimes require intensive-care treatment.
(The Wall Street Journal)
Nations Investing in Vaccines With Hope and a Promise
As nations around the world race to lock up coronavirus vaccines even before they are ready, the Trump administration on Wednesday made one of the largest investments yet, announcing a nearly $2 billion contract with Pfizer and a German biotechnology company for 100 million doses by December. The contract is part of what the White House calls the Warp Speed project, an effort to drastically shorten the time it would take to manufacture and distribute a working vaccine. So far, the United States has put money into more than a half dozen efforts, hoping to build manufacturing ability for an eventual breakthrough. Europe has a parallel effort underway. Germany recently took a 23 percent stake in a German firm, CureVac, that President Trump once tried to lure to American shores in hopes that its vaccine, if successful, would be distributed in the United States first. (The New York Times)
Nearly 25% Infected in India?
Almost a quarter of people in the Indian capital of Delhi have been infected with the coronavirus, according to scientists, raising fears there could be many more cases in the country of 1.3 billion people. Random testing of more than 20,000 people in Delhi by India's national disease control centre found that 23.48% had antibodies to the virus. Adjusting for false positives and negatives, it was estimated that 22.86% of the population had been infected, Sujeet Kumar Singh, who heads the institute, said on Tuesday. (The Guardian)
Two Weeks to Add
Another Million
Total coronavirus cases in the U.S. surpassed four million a little over two weeks after reaching three million, as several hard-hit states reported record-high deaths. Florida, California and Tennessee on Thursday reported single-day records in fatalities with 173, 157 and 37 deaths, respectively. Texas reported 173 new fatalities—the third-highest in a single day during the pandemic—a day after its record high of 197. The nation's overall death toll neared 144,000, and new cases climbed by more than 71,000, the sharpest daily rise since July 16, according to data compiled by Johns Hopkins University. (The Wall Street Journal, Johns Hopkins University)
Worldwide, A 35% Increase
Since July 1
As the pandemic continues to grow around the world — new cases have risen more than 35 percent since the end of June — troubling resurgenceshave hit several places that were seen as models of how to respond to the virus. As governments around the world look to relax rules put in place to combat the virus, the experiences show how difficult it will be to keep outbreaks at bay. The scattered resurgences are not driving the pandemic. The biggest sources of new infections continue to be the United States, Brazil and India. (The New York Times, The Washington Post)
Economic Growth Because of Government Coronavirus Leadership in Germany
Germany took a step forward in its recovery from the coronavirus slump, with a key measure of activity showing growth for the first time in five months. IHS Market's composite Purchasing Managers Index jumped to 55.5 in July from 47 in June. The figure was better than economists had predicted, and puts the gauge above the key 50 level that divides expansion from contraction. (via Bloomberg News)
Over 10,000 Health Workers in Africa Infected with Covid-19 Amid Lack of PPE and Brace for Surge in Cases
Coronavirus is taking a toll on medical staff across Africa and in turn is putting pressure on vulnerable health systems trying to cope with the pandemic. South Africa is worst hit on continent with over 400,000 cases and 6,000 deaths but it may be a precursor for rest of Africa: WHO. More than 10,000 health workers in 40 African countries have been infected with Covid-19, putting a further strain on fragile health care systems, the World Health Organisation (WHO) said.
(continued above...)
The continent, which was initially spared the worst of the coronavirus pandemic, has now recorded more than 770,000 cases and more than 16,000 deaths, according to the WHO. Some countries are approaching a critical number of infections that can place stress on health systems, with countries such as South Africa, Madagascar and Kenya saying their hospital bed capacity is almost full as cases surge. South Africa is now among the worst-hit countries in the world and accounts for 42 per cent of all of the health worker infections recorded in the continent.
Still Much to Learn About Immunity to Covid-19
Antibodies have become a familiar word in the pandemic era, perhaps suggesting they're the best hope for keeping the deadly coronavirus at bay. But when crucial vaccine data was released this week, the spotlight panned to an unsung immune player: T cells. AstraZeneca Plc, Pfizer Inc. and partner BioNTech SE, as well as China's CanSino Biologics Inc. all hailed the presence of these white blood cells in vaccine recipients as a sign their experimental shots show promise.Thrust into focus by recent studies, T cells are a reminder that the body's defenses rely on more than one weapon, and that much of the immune response to Covid-19 is still a mystery -- especially after researchers revealed that the more lauded antibodies lack staying power. "Antibodies are only a very small part of the picture," said Paul Griffin, an associate professor of medicine at the University of Queensland in Brisbane, who is leading clinical studies in Australia of two potential Covid-19 vaccines. But "we're really not there yet in terms of fully understanding" people's immunity to the new coronavirus.
South Africa is the Hotspot
on the Continent
After adding more than 138,000 confirmed cases in just two weeks, South Africa has emerged as Africa's coronavirus hotspot, accounting for nearly half of the continent's total cases, and becoming one of the top 10 infected countries in the world. South Africa, which in recent weeks has recorded more than 10,000 new infections a day, reported 298,292 cases as of Tuesday, as well as 4,346 coronavirus-related deaths. Those numbers constitute 48 per cent of the continent's total 612,586 cases as of Tuesday, and almost a third of its 13,519 deaths, according to the Africa Centres for Disease Control and Prevention data. In a statement, South Africa President Cyril Ramaphosa termed the Covid-19 pandemic the "gravest crisis in the history of our democracy". (South China Morning Post)
Ongoing Infections in Japan
Japan reported on Thursday more than 830 new daily coronavirus infections, marking a record for a second straight day in a resurgence since the government lifted a state of emergency about two months ago. The figure brings the nationwide tally to more than 28,700, including some 700 cases from the Diamond Princess, the cruise ship quarantined in Yokohama in February, with the death toll reaching 1,005. Concerns over the worsening outbreak have grown stronger in Japan as a four-day holiday began on Thursday, the day after the government's domestic travel subsidy campaign was launched. (South China Morning Post)
Dr. Anthony Fauci Flattens Curve Straight into Ground on Opening Day First Pitch
His curve was a little too flat. White House coronavirus task force member and diehard baseball fan Dr. Anthony Fauci threw the first pitch at the long-awaited 2020 MLB season opener — as the New York Yankees took on the World Series champion Washington Nationals. But Fauci, 79, should have stuck to infectious diseases — as he fumbled the ball straight into the ground. Wearing a Nationals jersey and a red face mask, the 5-foot-7-inch righty bounced the ball on the grass, crossing the first base line, far wide of home plate. He'd been aiming for Nationals reliever Sean Doolittle, but was just a bit outside. Fauci, a Brooklyn-born Nats fan, did have some pre-game jitters, telling the team's Ryan Zimmerman he was "quite nervous" about pitching. "Okay, well don't worry about it," Zimmerman. "If you bounce it, there's nobody there to boo you. So, you'll be good to go."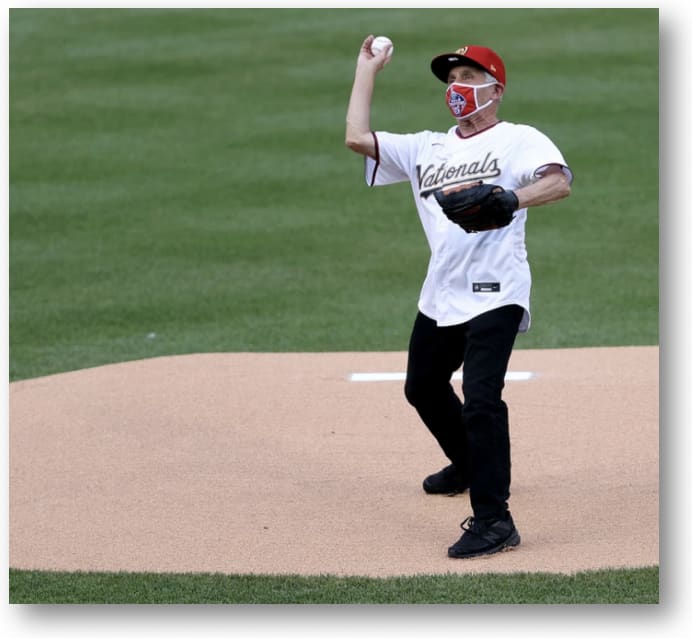 Dr. Fauci, Flattening the Curve– well, not so much!
–Next Week's CONVERSATION– (summer schedule)
Be with us on July 30–8:00AM EDT
Our Global Leadership Community- Together
Twenty-Two Weeks Running
A Weekly CONVERSATION between School Heads and Senior Leaders #22.
Our discussions continue to be both important and a time we teach each other.
With thanks to Will Richardson who has facilitated our Thursday CONVERSATIONS since the very beginning.
A Pediatrician Weighs in on Parent Choice for
On-site, Hybrid and Distance Learning–
One to share with your community
(thanks to Maddy Hewitt, Andrew Hoover and Bob Hetzel)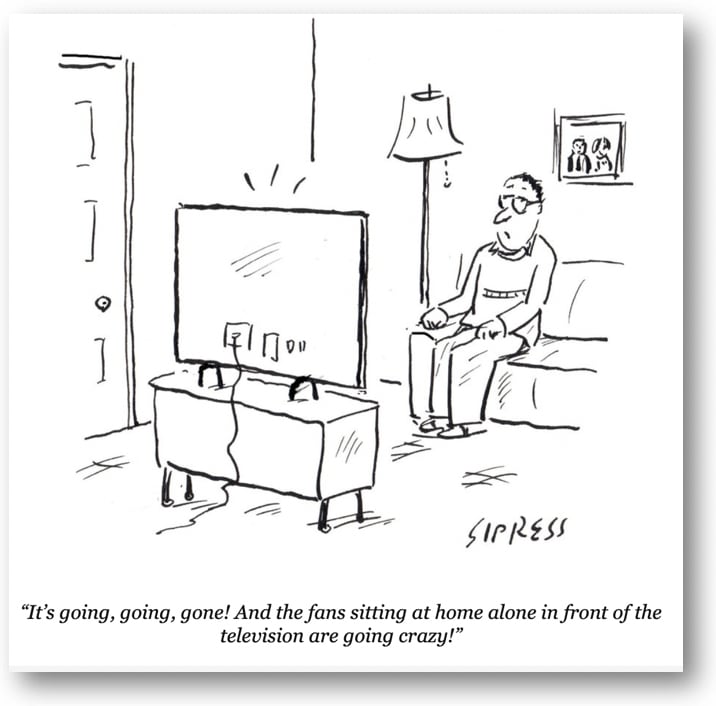 The Long Game of Coronavirus Research
(from New Yorker, July 23, 2020)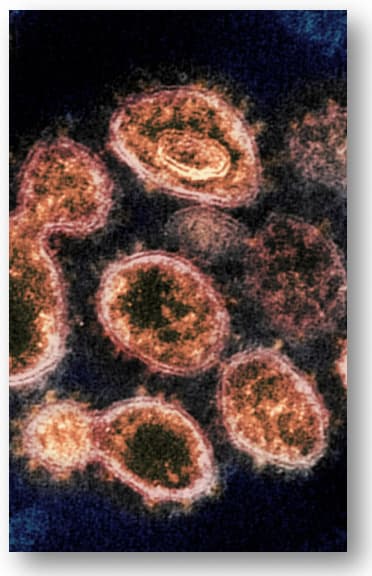 "I thought H.I.V. was a complicated disease," he said. "It's really simple compared to what's going on with Covid-19."
–Dr. Anthony Fauci
In the face of a crisis as urgent as Covid-19, speed is desirable, and the worldwide mobilization to conquer the virus has been inspiring. But what Fauci said illustrates why it's a grave mistake to favor speed at the cost of rigor. Quite simply, this is a disease that we are only beginning to understand: since the outbreak began, it has become evident that its effects are, like those of AIDS, astonishingly diverse and complex. Still largely thought of as a respiratory disease—it can indeed inflict devastating damage to the lungs—it is actually, as Fauci noted, capable of roving throughout the body. There are cases in which it causes kidney failure, stroke, or a so-called cytokine storm, an overreaction of the body's immune system that can lead to multiple organ failure. In children, infection can lead to multi-system inflammatory syndrome, a condition that can damage the heart and other vital organs. Covid-19 has a startling spectrum of severity—from no symptoms to death—depending on a host of poorly understood factors.
–Tracking the Virus–
New Record for Daily New Cases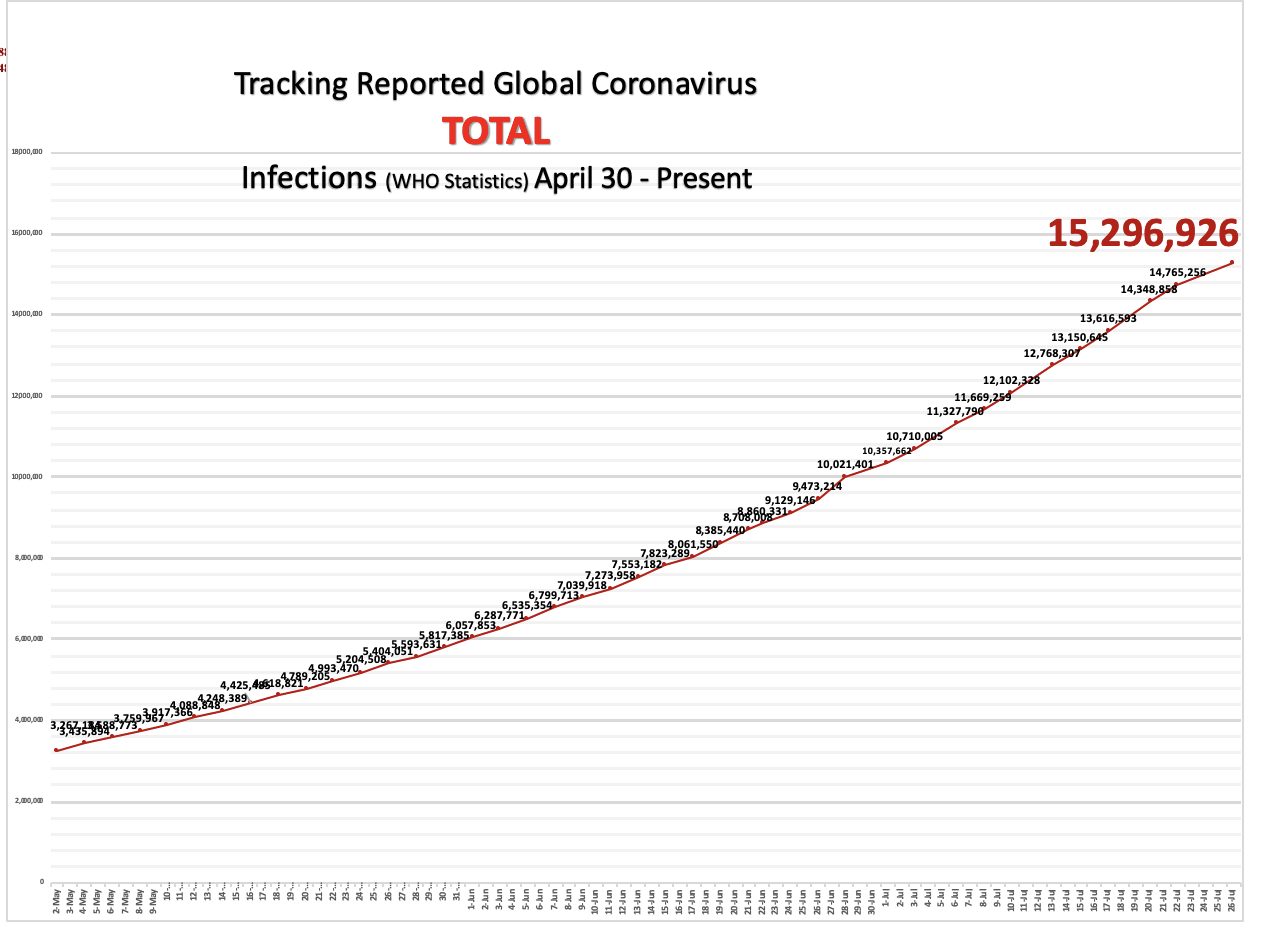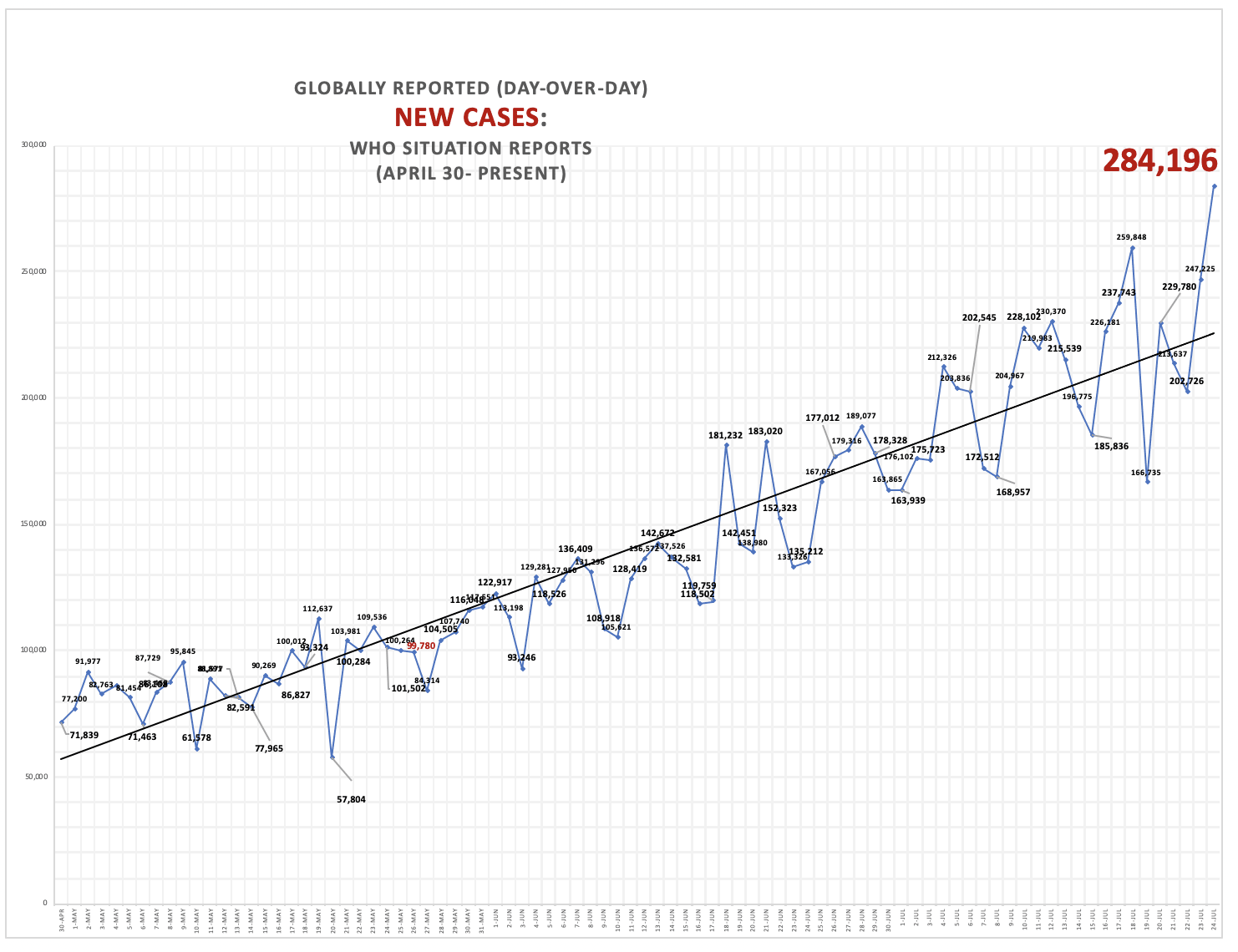 –FROM THE WHO and JOHNS HOPKINS CSSE–
From the WHO

, the Situation Report for July 24

,

2020
From the WHO

, The European Region Dashboard
From Cultures of Dignity

,

For the Social-Emotional Tiny Guides from Rosalind Wiseman and Charlie Kuhn– a gift to our AAIE community– resources with no fee but plenty of insight.



A Final Note: The AAIE COVID-19 Briefing is provided to support your leadership for the school community you serve. We encourage you to use these resources in any way, shape or form that helps you, your communications and toward furthering close relationships across your community. – The AAIE Board