ASSOCIATION for the ADVANCEMENT of INTERNATIONAL EDUCATION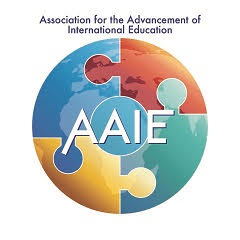 OUR MISSION
A global community that connects diverse people, ideas and resources, AAIE helps international educators lead with vision, wisdom, courage and integrity.
F3
Friday's Five Ideas for the Future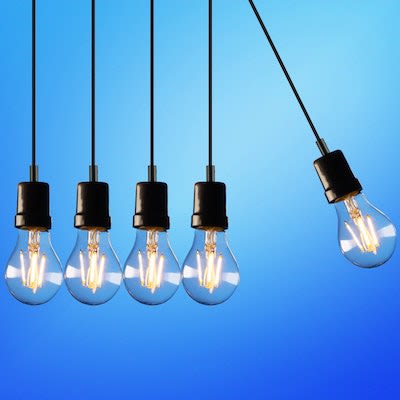 Leading in Uncertain Times
July 24, 2020
Welcome to this week's Friday Five (F3). Today, we are focusing on the impact of the past few months - and how we can purposefully change our own narratives and eliminate negative thoughts (not an easy task at present). So how do we change our thinking? It begins with identifying the negative thoughts, and replacing them with clear coping strategies for times of crisis. As educators, it is also very important that we stand vigilant to the dangers for children who may be dealing with issues far beyond the scope of Covid-19. And finally, we can learn and create strategies to plan ahead for whatever scenario(s) we may face during the next school year.
We will continue to send the weekly F3 Newsletter and will also extend the conversation in LinkedIn. Please join us and share articles and ideas with us as we learn from each other globally.
Your Board of Trustees and Mark
WORTH A THOUGHT
"What we achieve inwardly will change outer reality." - Plutarch
Now on to Friday's Five...
6 Things Not Worth Thinking About

Some believe that every thought we think is creating our future. If this is true then to create a future you want to live you must stick to the good thoughts and let the others go. Humans have between 12,000 and 60,000 thoughts per day and 80% tend to be negative. Your mind plays the same songs until someone changes the record. In this Forbes article, Jodie Cook looks at 6 things that are just not worth thinking about.
Will the Pandemic Reshape Notions of Female Leadership?

Countries with women in leadership have suffered six times fewer confirmed deaths from Covid-19 than countries with governments led by men. Unsurprisingly, the media has swelled with stories of their pragmatism, prowess, and humanity. In their Harvard Business Review article, authors Tomas Chamorro-Premuzic and Avivah Wittenberg-Cox ask if these positive outcomes influence our collective readiness to elect and promote more women into power?
7 Successful Battle Strategies To Beat Covid-19

Drawing on lessons from the battlefield is common practice for business leaders seeking tested strategies to succeed against adversity. Today, the battle against Covid-19, an invisible enemy, feels to many observers like a military engagement. To aid the fight, Forbes' Euvin Naidoo offers seven key frameworks and approaches with roots in military strategy that are taught in leading Agile methodology and strategic programs that can help your organization adapt quickly and decisively by enabling teams to continuously update plans and actions against rapidly shifting challenges.
Three Ways of Looking at Children and the Coronavirus

In this New Yorker article, physician Rachel Pearson discusses how although the data supports that children might be safely liberated from home without too much concern of this particular pandemic, there are other issues of much greater concern. These include children losing their parents or grandparents, missing meals, and falling behind in school. She worries about kids whose learning disabilities will go undiagnosed without school screenings, L.G.B.T.Q. teens trapped in unsafe homes, and children traumatized from witnessing domestic violence.
The Financial Impact of COVID‐19 on Independent Schools Survey Insights, Scenario Planning and Financial Modeling

This presentation from the June 17 from the National Business Officers Association (NBOA) Community Meeting examines the strategies for reopening schools, in all possible scenarios, and offers tools and advice in these times of uncertainty. Through surveys with schools, the eye opening data also dives into the impacts on budgets, staffing and programming.
WORTH A READ
"These books gave Matilda a hopeful and comforting message: You are not alone."
- Roald Dahl
Just as we are sensitive to the challenges of the coronavirus concerns - F3 will only focus on leadership learning and we'll ensure you receive our every-other-day coronavirus update as a separate publication.
To sign up for this newsletter
Please opt-in so that we remain in touch with the future and each other.
Contact Us
Mailing Address: AAIE PO Box 3496 Princeton, NJ 08543-3496
Physical Address: AAIE 15 Roszel Road Princeton NJ 08540

Phone: +1 609-716-7441
or +1 609-452-0990
Cell: +1 970-488-9416
www.aaie.org
© 2020 AAIE
If you received this email in error, you may unsubscribe from this list.