ASSOCIATION for the ADVANCEMENT of INTERNATIONAL EDUCATION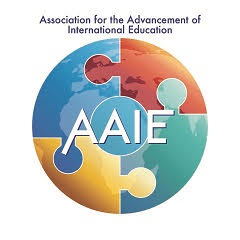 OUR MISSION
A global community that connects diverse people, ideas and resources, AAIE helps international educators lead with vision, wisdom, courage and integrity.
F3
Friday's Five Ideas for the Future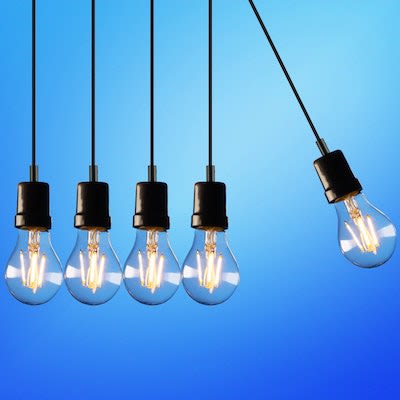 Leading in Uncertain Times
September 18, 2020
Welcome to this week's Friday Five (F3). "Just relax". Possibly the two most annoying words in the English language which often lead to having the opposite effect on us. How, we ask ourselves, can we relax when there is so much to worry about and so much riding on each and every one of our decisions. But in truth, it has never been more important to consider our well-being and emotional health. Luckily there is good news. From research indicating that a certain amount of stress can actually be beneficial to our brains - to post-traumatic growth, a term describing how in the aftermath of shocking events, people often start over and rethink their priorities and change their lives for the better. No one would choose to endure the crisis we have had this year, but it is helpful to keep in mind that even terrible moments can have positive effects. So how do we stay positive and remember there is an end to all of this? Well actually ... just relax (sorry about that). The surprising thing is that we all have the ability to change our brains with some pretty simple tools. We encourage you to read these positive articles and watch the video below to learn how to easily dial down the stress - and to try and have a relaxing weekend.
We will continue to send the weekly F3 Newsletter and will also extend the conversation in LinkedIn. Please join us and share articles and ideas with us as we learn from each other globally.
Your Board of Trustees and Mark
WORTH A THOUGHT
"A good leader takes a little more than his share of the blame, a little less than his share of the credit." - Arnold H. Glasow
Now on to Friday's Five...
5 Principles to Guide Adaptive Leadership

The COVID-19 pandemic is constantly evolving, with leaders facing unpredictability, imperfect information, multiple unknowns, and the need to identify responses quickly - all while recognizing the multi-dimensional nature of the crisis. In this Harvard Business Review article, experts provide their collective experience and identify five common principles to guide this kind of adaptive leadership across the pandemic response.
Don't Just Lead Your People Through Trauma- Help Them Grow

The last several months have stacked painful experiences on top of each other. Workplaces are saturated with trauma, and leaders are agonizing over how to keep their teams healthy as everyone works remotely and juggles any number of stressors. In this Harvard Business Review article, author Jamil Zaki discusses the science of trauma and offers some insight about this moment, and some surprising hope. Instead of asking how we will recover from these painful times, we should ask how we will be changed by them.
Google's Chief Decision Scientist: Ask This Question Before Every Big Choice

Cassie Kozyrkov is one of the best-placed people in the world to give advice to business leaders on how to make tough choices in our complicated, chaotic world. In this Inc. article, Jessica Stillman shares Kozyrkov's one single question which could have an outsized impact on the quality of your decisions. She argues that we make better decisions when we stop gathering information to try to prove ourselves right and instead try to prove ourselves wrong.
The Silver Lining of Pandemic Stress

Your brain, stressed out - but it turns out stress isn't all bad. In fact, some research suggests that stress can be protective for the brain. In this Medium article, Dana G. Smith writes how stress knocks us all off our hamster wheels, of doing things in a particular way, and forces everyone to think of new ways of doing things. Which is actually, cognitively, quite good for you. In that sense, our brains are forced to be more exercised than normal. Challenging your brain with novelty appears to provide cognitive protection.

WE SUGGEST taking 5 minutes to watch the video below with some wonderful suggestions on how to deal with stress.
What Did Bill Gates Really Think of Steve Jobs? He Just Gave a Surprising Answer

People have written books and made movies about their rivalry. And while Jobs is gone and Gates has embarked on one of the most incredible second acts in human history, it's still hard to think of another personal competition, certainly in tech, that compares to it. In this Inc. article, author Bill Murphy Jr. reflects on what Gates had to say when he was interviewed on the Armchair Expert podcast - particularly where Gates has expressed respect, and perhaps even some jealousy, for Jobs' abilities as a visionary leader.
WORTH A WATCH
"This is a period of incresed stress for everyone, but hope is our essential fuel." - Ian Robertson
Relax, breath and watch this short video
Professor Ian Robertson, Emeritus Professor of Psychology, Trinity College Dublin, provides useful methods of relieving stress and coping through the COVID-19 pandemic.
WORTH A READ
"Reading is a discount ticket to everywhere." – Mary Schmich
Just as we are sensitive to the challenges of the coronavirus concerns - F3 will only focus on leadership learning and we'll ensure you receive our every-other-day coronavirus update as a separate publication.
To sign up for this newsletter
Please opt-in so that we remain in touch with the future and each other.
Contact Us
Mailing Address: AAIE PO Box 3496 Princeton, NJ 08543-3496
Physical Address: AAIE 15 Roszel Road Princeton NJ 08540

Phone: +1 609-716-7441
or +1 609-452-0990
Cell: +1 970-488-9416
www.aaie.org
© 2020 AAIE
If you received this email in error, you may unsubscribe from this list.