Leadership Opportunities
AAIE assists leaders in finding and connecting with your next leadership opportunity through our valued and trusted resource affiliates.



CIS brings together leaders from more than 100 Member Schools in one venue to facilitate the job interview process.

---
For over 60 years ISS, a registered non-profit, has brought the very best educators together with the very best schools, pairing over 40,000 candidates and 300 schools in more than 150 countries worldwide.
---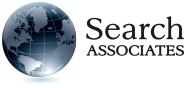 Since their founding in 1990, Search Associates has helped more than 700 search committees identify, evaluate and select strong leaders for their schools.
---